I had the pleasure of interviewing debut author Dani Pettrey (one of the fabulous Debutantes) before her romantic suspense novel Submerged released ~ you can read our interview here. Now her fabulous book is available, Dani is so busy that her character Bailey Craig kindly offered to chat with me instead!  Bailey has just returned to her hometown of Yancey, Alaska, she says against her better judgement!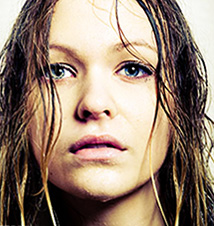 Hi Bailey ~ please share a little about yourself
I'm a professor of Russian Studies at the University of Oregon. Having left my hometown of Yancey, Alaska right after high school, I never planned to return. Ever. I'm a different person than I used to be, but I know everyone in Yancey will still view me as that girl. But when my beloved Aunt Agnes dies, I have no choice but to go back, to say goodbye and to honour her wishes. I'm just praying I don't have to face Cole McKenna. I think I hurt him more than I hurt myself.
You get a few hours of alone time, what do you choose to do?
Depends on my mood. I might go for a dive or a long walk, or I may curl up with a cup a tea and a good history book.
Now, I know you're a reader but what kind of books appeal to you the most?
I love history so I read a lot of non-fiction, but I also enjoy a really good adventure.
So, Russian Studies……what inspired you to pursue that kind of study?  Sounds like it could be dry sometimes and hard work!
My aunt Agnes inspired the love of Russian history in me. She was always fascinated with the stuff.  Working in her Russian-American shop as a teenager, her love for it rubbed off on me. It's so cool to see two very distinct cultures meld together and yet remain unique.
Do you speak the language?
I'm not fluent when it comes to carrying on a conversation, but I understand a great deal and can read it.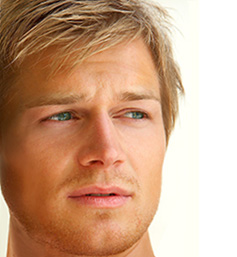 I hear it is hard to be back in Yancey given your history there (no need to go into that here!) but now you are back, what are a couple of the things you love about it?
It's hard to think about the things I love in a place that holds so much pain, but the scenery is pretty amazing, and I love the wildlife. There's nothing like seeing a whale burst above the ocean's surface.
So, a girl's just gotta ask….what can you tell us about Cole McKenna?  You've know him since your were kids, right?!
This is a tender spot with me. I met Cole when I first moved to Yancey. He was….let's just say he'll take your breath away.
I'm from Oz, as you know.  So tell me what this sun and beach loving girl would enjoy in the wilds of freezing cold Alaska?
Alaska isn't always cold. Summers can be quite nice. But, really, it's the wildlife and the rugged beauty of its landscape that I find mesmerizing. Ocean, mountains, rocky shores, the Aurora Borealis, moose, whales, eagles—all so vibrant and free. It's a place like no other.
Thanks Bailey ~ it was great getting to know you a bit better.  Say hi to Dani when you see her next 😉
Will do, Rel ~ oh, don't forget the amazing contest Dani and her publisher Bethany have put together, designed by Kelli Standish. Click on the banner below to enter!

Relz Reviewz Extras