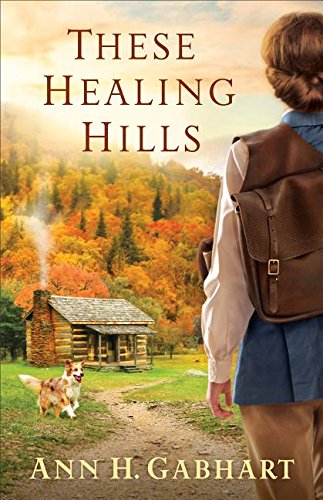 Meet a nurse & a former soldier in
Ann H. Gabhart's
historical romance
These Healing Hills
Revell
*****
The Story

Francine Howard has her life all mapped out until the soldier she planned to marry at WWII's end writes to tell her he's in love with a woman in England. Devastated, Francine seeks a fresh start in the Appalachian Mountains, training to be a nurse midwife for the Frontier Nursing Service.

Deeply affected by the horrors he witnessed at war, Ben Locke has never thought further ahead than making it home to Kentucky. His future shrouded in as much mist as his beloved mountains, he's at a loss when it comes to envisioning what's next for his life.

When Francine's and Ben's paths intersect, it's immediately clear that they are from different worlds and value different things. But love has a way of healing old wounds . . . and revealing tantalizing new possibilities.
Introducing Francine & Ben
Brief physical description
Francine Howard
Francine has brown hair with auburn highlights. She keeps her hair tucked in a roll above her neck in a style that was popular in the Forties. Her hazel eyes shift from green to light brown according to what she's wearing or sometimes what she's thinking. She's tall and slender and attractive with an oval face, high cheekbones and a generous mouth.
Benjamin (Ben) Locke
Ben has midnight blue eyes and dark brown hair that curls around his neck when he needs a haircut. He has a strong, square chin and dark eyebrows. His beard grows a shadow quickly between shaves. He's six foot 2 inches with a slim waist and broad shoulders.
Resembles… 
Francine
I didn't find a picture to exactly represent Francine, but I've attached a picture of an actual Frontier Nurse who makes me think of Francine and how she would have looked while helping the mountain women deliver their babies. (A photo of a Frontier Nursing Service nurse-midwife bathing a newborn. [University of Kentucky Photographic Archives])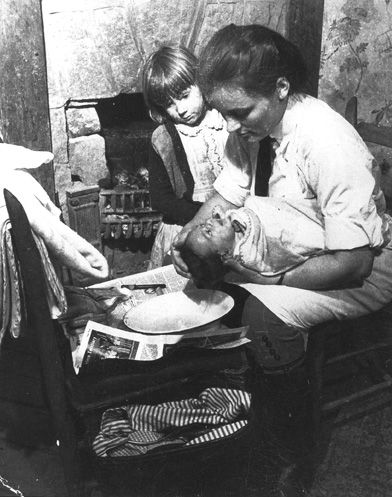 Ben
I decided Henry Cavill might look something like Ben.
Strengths and weaknesses
Francine
Fran is capable and has a can-do attitude. She's never felt she was very attractive because her mother who was petite always made Francine feel tall and awkward. She likes helping others and has deep compassion for the people she treats in the mountains. Her lack of ability to keep directions in mind when she's travelling across the mountains to visit her patients is a weakness that causes her innumerable problems in the story.  But her appreciation of the mountains and the people there are strengths. Francine has a strong faith due to spending summers with her grandmother who taught Francine things generally happen for a purpose and sometimes due to God's providence. Fran never expects a smooth path but is ready to work for what she wants.
Ben
Ben has a quiet strength. What he experienced during the war has changed him from a boy into a man. He is confident in his abilities and doesn't mind hard work. He feels a bit unsettled when he gets home after the war because he's not sure of his future. He doesn't look at life through rose-colored glasses but faces trouble head on. He believes people can make a difference. 

Quirk (if any)
Francine
Her inability to keep in mind whether she's going north, south, east or west. She sometimes sings as she goes on her rounds so that she won't suddenly come across any moonshine stills along the mountain trails and startle a wary moonshiner. She likes dogs, but does not like snakes.
Ben
Ben sometimes has a chip on his shoulder when he thinks people don't respect mountain people.
Your inspiration for the character

Francine
When I became interested in the history of the Frontier Nursing Service in the Appalachian Mountains, I knew my main female character would be a midwife/nurse with the Service. So then I read several memoirs of midwives. The first person accounts of those midwives inspired my character, Francine Howard.
Ben
Ben is a soldier returning to his beloved mountains after the war. The mountains are in his blood but he also wonders if he can find a place there after seeing the world during the war. When I started bringing him to life in my imagination, I thought of all the soldiers who came home after WW II ready to put the war behind them and start living life. I imagined that adjustment might be hard for some with the horrors they may have experienced in the war even as they were thankful to be home.
Background to the story
I've written a number of historical novels and my initial idea for all of them was some bit of Kentucky history. The pioneer days. The Civil War in Kentucky. The Shaker communities. The election riots of 1855 in Louisville. The effect of the Great Depression and then World War II on a family in a small rural community.  So this time when I was searching for a new idea, I came across an account of Mary Breckinridge starting up the Frontier Nursing Service in Leslie County, Kentucky.
Breckinridge had a vision of bringing good healthcare, especially maternity care, into a poor area and making a difference in the lives of mothers and children. She established the Frontier Nursing Service in 1925 as a private charitable organization serving an area of about 700 square miles in southeastern Kentucky. She recruited midwives from England since there were no midwifery schools in the States prior to the 1930's. Through her influential connections in the society world at the time and by travelling around doing speaking engagements, she was able to raise over six million dollars to bring healthcare to the Appalachian Mountains.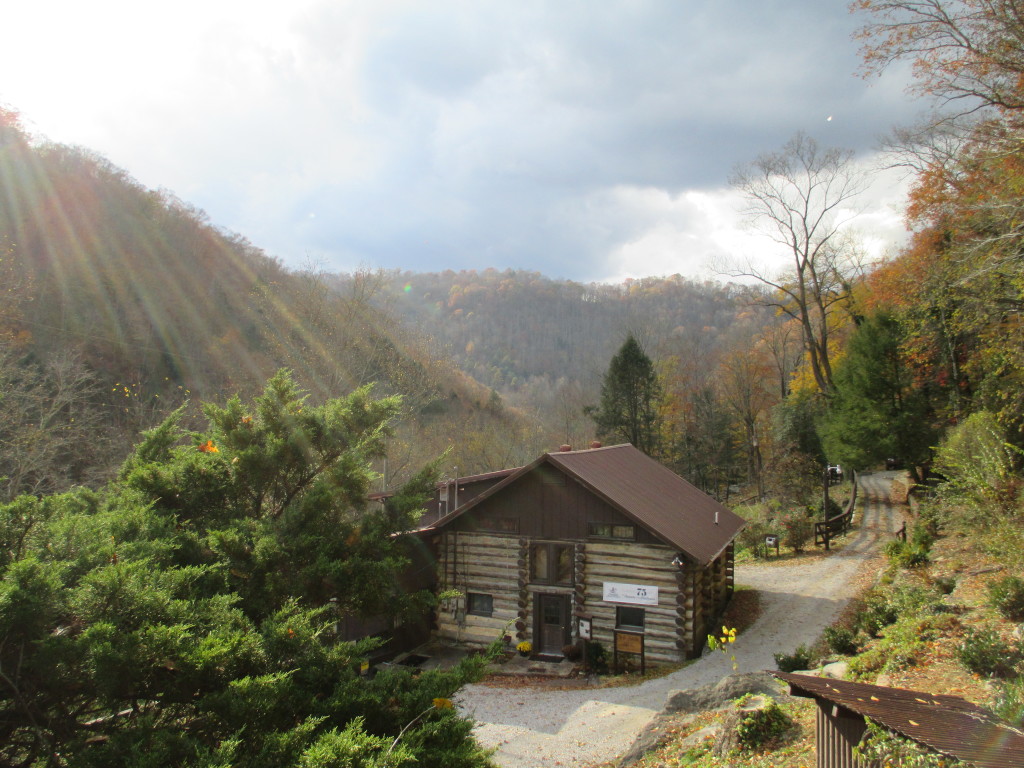 Wendover
When World War II broke out overseas, many of the English nurse/midwives felt compelled to return home to serve their countrymen during the way. In order to keep providing midwifery service, Breckinridge started the Frontier Nursing Midwifery School that is still in operation in Leslie County, Kentucky today.
In the early days of the Service, Mrs. Breckinridge recruited nurses by promising them their own horse, dog and the adventure of taking healthcare to the cabins of the mountain people in all sorts of weather and across rivers and creeks. She kept those promises, and I dropped my character right down into that school at the end of World War II and let her fall in love with the mountains as many of the Frontier Nurses actually did.
I've attached a picture of Wendover, Mary Breckinridge's home in the mountains, that was designated a National Historic Landmark in 1991. It is now the Wendover Bed and Breakfast Inn. I took the picture on a research trip to the area.
Thank you, Ann!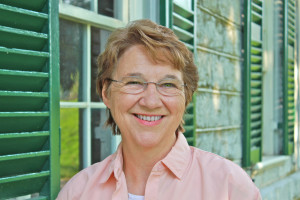 Ann H. Gabhart is the bestselling author of several Shaker novels–The Outsider, The Believer, The Seeker, The Blessed,and The Gifted–as well as Angel Sister, Small Town Girl, Love Comes Home, Words Spoken True, and The Heart of Hollyhill series. She lives with her husband a mile from where she was born in rural Kentucky. Learn more at www.annhgabhart.com.
Relz Reviewz Extras
All Things Gabhart @ Relz Reviewz
Visit Ann's website and blog
Buy at Amazon: These Healing Hills or Koorong