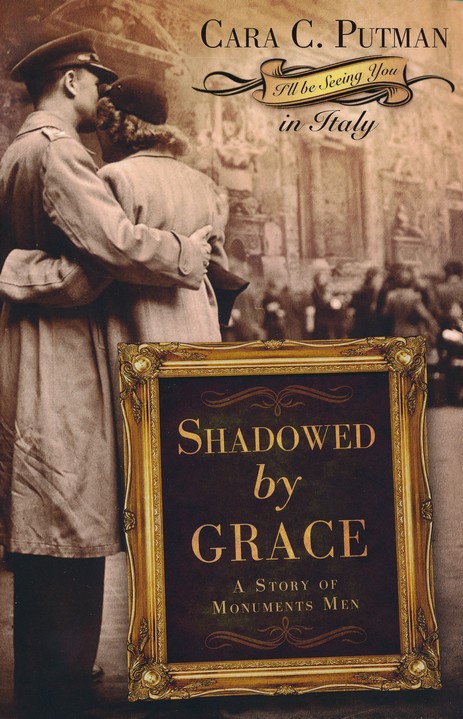 Meet a photojournalist and an art curator in
Cara Putman's
historical romance
Shadowed by Grace
B & H
The Story
Desperate to save her dying mother, Rachel accepts her newspaper's assignment to travel to Italy to capture images dangerously close to the front lines of WWII. Her real motive – to find the father she never knew — an artist she hopes can offer the comfort and support both she and her mother need to survive.
It's an unlikely situation for love and faith to flourish, but soon Rachel not only finds herself, but also her long-lost earthly father, and ultimately, the man her Heavenly father created to cherish and provide for her.
Enjoy meeting Rachel and Scott
Rachel Justice
Brief physical description
Rachel is an Italian American who stands about 5'5" and has short dark curls that highlight high cheekbones and soft brown eyes.
Resembles…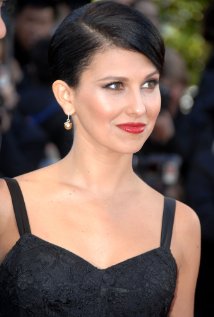 Hilaria Baldwin
Strengths and weaknesses
Her greatest strength is her commitment to her mother which takes her on a journey into war-torn Italy. Her greatest weakness is that her lack of a father while growing up has left her with the sense that God is equally distant. So she's fiercely independent — it's only ever been Rachel and her mom. But she also has the capacity to be very committed to the people and ideas she values.
Quirk (if any)
When she's nervous or uncertain, she plays with a necklace. She also wears her camera around her neck like some women wear a string of pearls.
Your inspiration for the character
Rachel was inspired by a search for unique jobs American women played along the front. As I looked for something other than a nurse — I am very unmedical! — I realized that during WWII a few women were creating a name for themselves in the media as photojournalists. Rachel is a compilation of what I learned about those women.
Lt. Scott Lindstrom
Brief physical description
Scott is about 5'10", an academic by training with light brown hair that curls under his helmet and gray eyes. He's the anti-soldier because he never expected to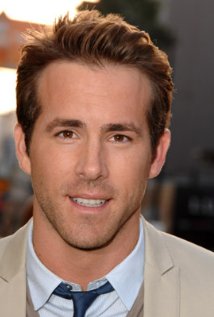 be in the service.
Resembles…
Ryan Reynolds
Strengths and weaknesses
Scott is driven by a sense of purpose: he knows he has a crucial role to play in trying to save priceless works of art while also salvaging cathedrals and other important buildings across Italy. He's committed and passionate, but he also feels lost in an army he doesn't quite belong in.
Quirk (if any)
Scott is fairly quirk free.
Your inspiration for the character
The real Monuments Men. Many of them were curators at museums. Some had been in the service before which allowed them to come in at a higher rank while others had to give up lucrative careers to become army privates. Most believed what they were doing was critically important while they struggled to find the supplies and support they needed to do their jobs.
Background to the story
It was one of those God moments. I have deep respect and admiration for the men and women of the Greatest Generation, and I love telling their stories. Because of that, I'm always on the lookout for new ideas that will spark into a book. In the summer of 2010, I stumbled across a nonfiction book, Monuments Men, and was introduced to this small band of soldiers. Their stories captured me…and the art added a unique twist to the story. It became a story that burned in my heart to tell.
Shadowed by Grace focuses on some of the endeavors the Monuments Men undertook in Italy. I knew little of the Italian front and discovered a diary that gave voice to the Italian experience. That added with what I was learning about the efforts of the Monuments Men to save priceless monuments and paintings convinced me this was a story I wanted to write. Then I discovered the heroine and her search, and it became part of me. I love this story and am thrilled by the early reactions I'm hearing.
Thanks Cara! Have fun with Cara and her ACFW Mad Minute and be sure to check out my audio interview with Cara to learn more about the Monument Men and her novel, here.
Relz Reviewz Extras
Review of Stars in the Night
Character spotlight on Audra & Robert
Visit Cara's website and blog
Buy Shadowed by Grace from Amazon or Koorong