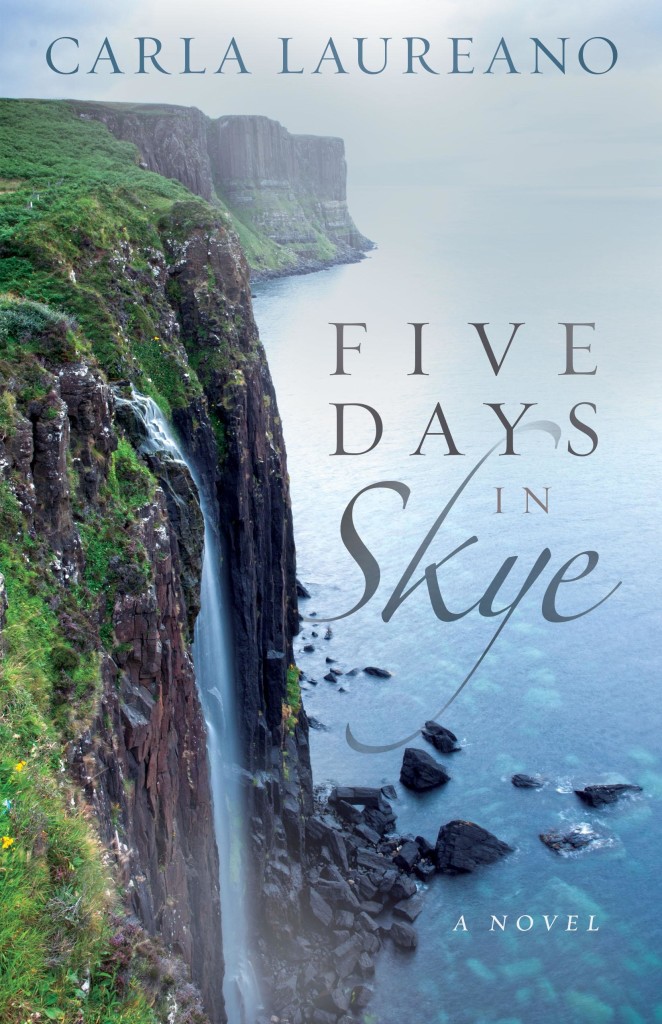 Meet a driven business woman and a celebrity chef in
Carla Laureano's
contemporary romance
Five Days in Skye
David C Cook
The Story
Hospitality consultant Andrea Sullivan has one last chance to snag a high-profile client or she'll have to kiss her dreams of promotion good-bye. When she's sent to meet Scottish celebrity chef James MacDonald on the Isle of Skye, she just wants to finish her work as efficiently as possible. Yet her client is not the opportunistic womanizer he portrays himself to be, and her attraction to him soon dredges up memories she'd rather leave buried. For James, renovating the family hotel is a fulfillment of his late father's dreams. When his hired consultant turns out to be beautiful, intelligent, and completely unimpressed by his public persona, he makes it his mission to win her over. He just never expects to fall under her spell.
Soon, both Andrea and James must face the reality that God may have a far different purpose for their lives—and that five days in Skye will forever change their outlook on life and love.
Enjoy meeting Andrea & James
ANDREA
Physical description
From the outside, Andrea is completely put together: slim, attractive, and stylishly dressed. She favors designer suits and daring shoes. Despite the Irish last name, her looks come from her Brazilian heritage—shoulder-length, dark auburn hair and light brown eyes. James describes her on first sight as "perhaps not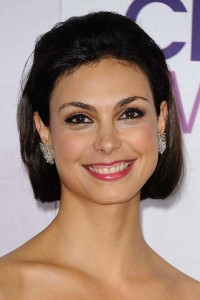 conventionally pretty, but exotic."
Resembles…
Morena Baccarin
Strengths and Weaknesses
Andrea is independent, strong, and driven. She works twice as hard as her male colleagues to prove she's not just a pretty face, and she's made an amazing life for herself. But she also has a chip on her shoulder when it comes to men: she thinks they either want something from her or want to stand in the way of her goals. Because of past betrayals, there are few people she truly trusts.
Quirk
Andrea doesn't own a television, and from what she's seen of it, she doesn't think she's missing much! She also hates to have her picture taken and tends to disappear any time a camera materializes.
Inspiration for the character
Andrea is a bit of an alternate reality me. I was the young, driven businesswoman at one point in my life, and like Andrea, I desperately needed to slow down. I was fortunate to have found my Prince Charming early, but I imagine I could have turned out like Andrea without him to keep me grounded—completely focused on work with nothing else to look forward to.
JAMES
Physical description
James is one of those guys who always gets a second look—and he knows it. Being a celebrity chef, he's used to being in the spotlight, and he can turn on the charm quick enough to weaken any woman's knees. Tall, fit, with dark hair and brilliant blue eyes… you can't blame Andrea for getting a little flustered on their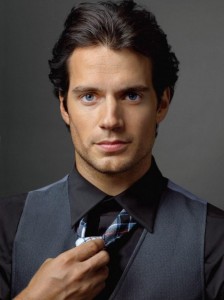 first meeting.
Resembles…
Henry Cavill
Strengths and Weaknesses
James is a visionary: intelligent, creative, and driven. But he's found that the press would rather pigeonhole him as a playboy, and it's easier to live down to his reputation than reveal the truth. He's been hurt deeply enough by a woman in his past to have sworn off any serious attachments. As a result, he can come across as shallow and overly flirtatious, which is a major turn-off for someone like Andrea.
Quirk
He has a weakness for practical jokes. While his joking has gotten less juvenile over the years (his pranks got him kicked out of two secondary schools as a teenager), he still doesn't pass up any opportunity to tease his family and friends… especially Andrea.
Inspiration for the character
James came about because I have a deep fondness for cooking shows. I've always been fascinated by the fact chefs become huge stars as much for their looks and onscreen personalities as for their cooking ability… complete with groupies. I wanted to explore a little bit of that strange world: a man who finds him typecast and thrust into the spotlight when at heart, he's really a normal guy who loves cooking and nurtures those he cares about with good food.
Background to the Story
This story started as a simple idea about an overworked woman who had given up on love and a man determined to show her there was more to life than work. I related to Andrea's struggle to find meaning in a day dominated by a to-do list, so I set the story in the most peaceful place I could think of: the Isle of Skye, Scotland, which also happens to be the place where I first decided to make some big changes to my overscheduled life.
As I got to know the characters, though, with their pasts, their regrets, and their traumas, Five Days in Skye turned into a story of forgiveness, second chances, and not letting mistakes of the past define one's identity, as well as an exploration of the masks people wear to protect themselves from getting hurt.
Thanks Carla!
Relz Reviewz Extras
Visit Carla's website and blog
Buy Five Days in Skye at Amazon