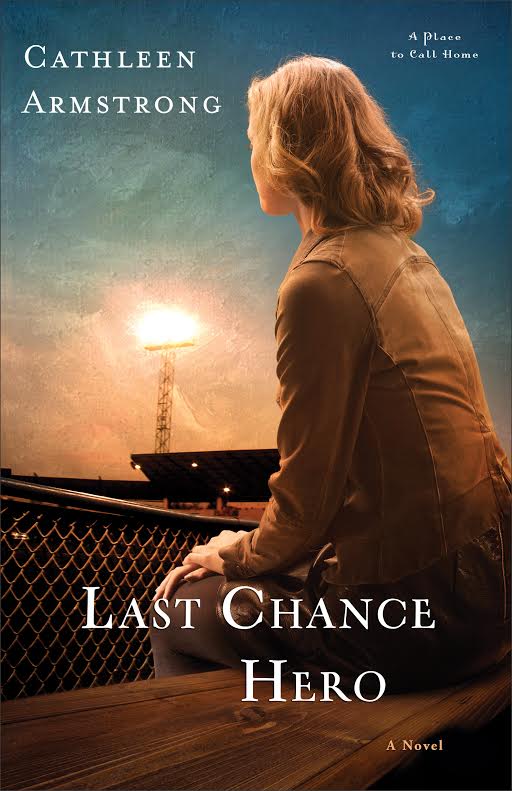 Meet a doctor and a football coach in
Cathleen Armstrong's
contemporary romance
Last Chance Hero
Revell Books
******
The Story

The inhabitants of Last Chance, New Mexico, could not be more pleased. Dr. Jessica McLeod has opened an office right on Main Street. Andy Ryan, the best athlete the little town ever produced, has ended his short career in the NFL and has come home to coach the mighty Pumas of Last Chance High. Unfortunately, Dr. Jess immediately gets off on the wrong foot when she admits that she's never seen a football game, isn't really interested in doing so, and, in fact, doesn't know a first down from a home run. Meanwhile, Coach Ryan is discovering that it's not easy to balance atop the pedestal the town has put him on. When this unlikely pair is drawn together over the future of a young player–whose gifts may lie in the laboratory rather than on the football field–they begin to wonder if they might have a future together as well.

With the flair that has made her Last Chance books a favorite among readers of contemporary fiction, Cathleen Armstrong draws on the passion Americans have for the traditions of small-town high school football.
Introducing Jessica and Andy
Brief physical description
Jessica MacLeod, M.D. was a skinny kid with curly red hair and glasses that were always sliding down her nose. Everything she liked to do was indoors and most of it involved books, either reading Nancy Drew or thumbing through an old set of World Book Encyclopaedia just to find something interesting—all of which left her pale enough so that her freckles stood out. As she grew up, she got contacts, straightened her hair into softer waves, and learned to love her morning run. But beyond that run, she'd still rather curl up with a book than almost anything else.
Andy Ryan, on the other hand, read just enough to get by. Any time spent indoors, was time spent away from the sports he loved. A bit taller than the other kids his age, he was born with an easy grace that gave him success with everything he tried—baseball, basketball, track, but especially football. His sandy hair, grey eyes, and athletic build made him a favourite of the girls when he was growing up, but truthfully, although he never lacked for female company, his true love was always football. Now, back in Last Chance, his NFL career over, he's sharing that love with the next generation of high school heroes.
Resembles…
I picture a strawberry blonde Anne Hathaway type as Jess. She makes such a marvellous geek, and I love that wide smile.
And a younger Bradley Cooper type for Andy—not exactly classically handsome, but very interesting, nonetheless.
Strengths and weaknesses
Jess is a bulldozer, which is both her chief strength and chief weakness. Whatever she wants, she goes after with almost superhuman determination, but woe betide the one who gets in the way or tries to stop her.
Andy is much more empathetic than Jess, and more easily hurt, too. His life has not been the charmed life Jess has led. But he's learned to hide everything he feels behind a dry sense of humor.
Quirk (if any)
Jess has a stubborn streak that kicks in when she's expected to do something she doesn't want to do. She just won't, not even to be social.
Andy is trying to reconstruct his violent growing up years, but reconstruction the house he grew up in.
Your inspiration for the character
Both Jess and Andy are conglomerates of people I have known, some in my own family. Both are driven to success in their fields, and will settle for nothing less than the best from themselves
Background to the story
When I was beginning to write about my fictional town of Last Chance, I went to the place in New Mexico where I imagined it to be and found a small ranching and chile growing town—more of a wide place in the road than a town, actually. A young woman I talked to told me of an amazing winning streak their football team had enjoyed. She told me that students entered high school as freshmen and graduated four years later without ever having seen a loss. I had to use this, and the streak became the Glory Days of Last Chance High.
Thanks Cathleen!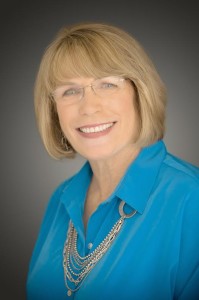 Cathleen Armstrong is the author of Welcome to Last Chance, winner of the ACFW Genesis Award for Women's Fiction in 2009 and the first volume in the series "A Place to Call Home."

She lives in the San Francisco Bay Area with her husband, Ed, and their corgi, but her roots remain deep in New Mexico where she grew up and where much of her family still lives.
Relz Reviewz Extras
Visit Cathleen's website and blog
Buy at Amazon: Last Chance Hero or Koorong