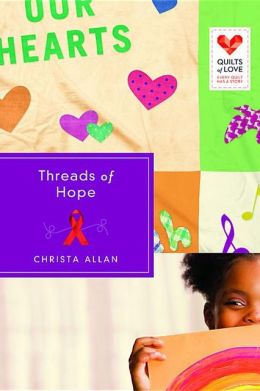 Meet Nina and Greg in 
Christa Allan's
contemporary romance
Threads of Hope
Abingdon Press
The Story
Passed over for promotion and dumped by her boyfriend, Nina O'Malley is further frustrated when her editor assigns her one of the "soft" stories she despises—covering a gala benefit supporting the AIDS Memorial Quilt. More determined than ever to prove she deserves a promotion to the NY office, Nina decides to write a series featuring a local quilting group raising money for AIDs research.
At the event, she runs into her high school nemesis: Greg is a widower and the adoptive father of Jazarah, an HIV positive girl from Ethiopia. Unlike Nina, Greg has faith in a loving God, and he trusts in God's plan for his life.
Greg and Nina grow closer, and as Nina interviews the quilt families, she begins to question the choices she has made and her lack of faith. Nina suddenly finds herself facing two possible dreams, two paths for her life.
Enjoy meeting Nina & Greg
Brief physical description
Nina O'Malley : The word "frumpy" might best describe high school Nina. In fact, she was one of those kids who tended to blend in with the background of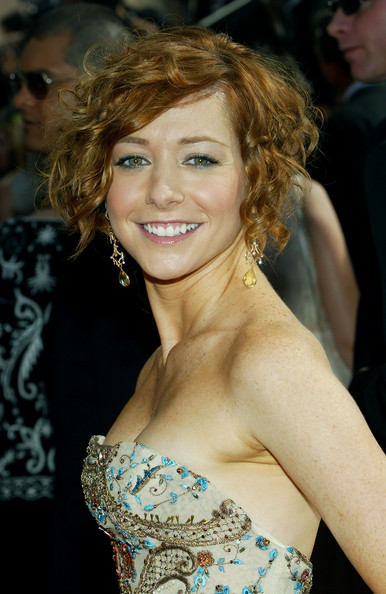 lockers and halls, and she much preferred to be semi-invisible. As an adult, she would never think of herself as pretty, attractive perhaps, and chose classic styles that complemented her height. She was not one to draw attention to herself, and her conservative wardrobe reflected that.
Greg Hernandez: A high school football player, Greg was popular, privileged, and handsome in a dimple-chinned, rugged way. Life, though, re-ordered his priorities so that his money, status, and even his looks were less important than his faith and his family.
Strengths and weaknesses
Nina's strengths (and sometimes her weaknesses!) are her persistence, ambition, and willingness to delay gratification. She tends to measure herself by the success of others, and often feels as if she falls short of her parents' and even her boss' expectations.
Greg's strengths are his devotion to God and his family, and his generosity. He's quite protective of his daughter, but sometimes that results in his sacrificing what's important to him.
Inspiration for the story
My inspiration for this novel came from the families, friends and children whose lives are forever stitched together in the AIDS Memorial Quilt, which was conceived in 1985. The quilt has over 48,000 individual 3-by-6 foot panels commemorating the lives of those who died of AIDS. Also, the often forgotten victims of HIV/AIDS are children who are left orphaned because they lost both parents to AIDS or who, themselves, are born HIV infected. In 2008, about 14,000 children in Ethiopia were born with the virus and estimated 2.1 million worldwide. Because of the awareness of HIV in children and knowing that it's not an automatic death sentence, more and more families are adopting HIV-positive children from these countries.
Thanks Christa
Relz Reviewz Extras
Character spotlight on Leah & Carl
Visit Christa's website and blog
Buy Threads of Hope at Amazon or Koorong