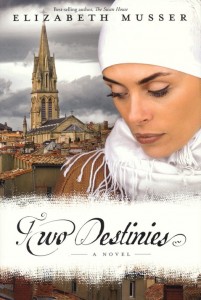 Meet Ophélie from
Elizabeth Musser's
Two Destinies
David C Cook
The Story
Now 1994, France faces unrest and rising poverty while neighbor Algeria is in the midst of a bloody civil war. Risléne Namani, a French woman born to Algerian parents, converts to Christianity and falls in love with Eric Hoffmann, a Christian, committing the unpardonable sin in the eyes of her Muslim family.
Eric must find a way to rescue her—from a forced marriage in Algeria, or even death.
Introducing Ophélie Duchemin
Brief physical description
She is tall for a Frenchwoman, 5'7″, 38 years old, slim, long brown hair which makes her look much younger than she is. When she first started teaching, she was often mistaken as a student and even now, she looks ten years younger. She has long, thick brown lashes and her eyes are deep and sincere. Some have called her beautiful, a replica of her mother, high cheekbones, slightly up-turned nose, soft lips, caring smile; she has long fingers, delicate, like her father.
Resembles…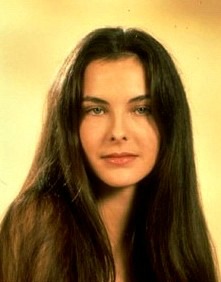 French actress Carole Bouquet, in her younger days
Strengths and weaknesses
Because she is an introvert and not flirtatious, her beauty is often masked behind a face too serious for the lovely young woman who wears it. Highly sensitive, deeply concerned about others, very spiritual, quiet and reflective, well-respected by her colleagues, although seen as a bit strange, well-loved in the Protestant church she attends. People think she is so serious and spiritual that she has scared men away. Some see her as a little reserved and even cold. She is not a flirt, never has been, but looks a person in the eye and is very concerned about the individual. All her life, however, she has wanted to marry, to form a family.
Quirk (if any)
Ophélie is too intense to have 'quirks'.
Your inspiration for the character
Ophélie was introduced as the six-year-old little girl in the first two novels in The Secrets of the Cross trilogy. Now we meet her, thirty years later, as a mid-thirties woman. She of course keeps the same personality as the little girl—a visionary, a deep thinker, someone who seems to 'know' things that others don't, but she's matured into a lovely Christian woman. I was inspired by two of my friends, who in their late thirties had never married, although they desired to marry and have children. These women were (and are) such great examples of fulfilled single women who are busy serving Christ and content with their lives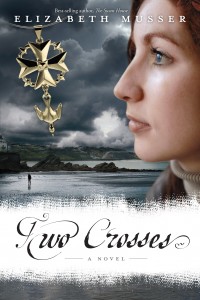 and ministries. Still, I know their inner struggles and I portray these in Ophélie's character.
Background to the story
Two Destinies, set in France and Algeria near the end of 1994, is the story of the persecuted church in North Africa, the terrorist activities in the midst of Algeria's civil war, the desperate homeless people in France, and courageous individuals willing to risk their lives to help those in need.
Two Crosses, Two Testaments and Two Destinies (The Secrets of the Cross Trilogy) are historical fiction and they have quite a history themselves! The first two books in this series came out in the mid 90's, but a company buy-out led to a moratorium on adult fiction – thus the third book was never published in English. In spite of that fact, all three books have been best-sellers in Europe. In 2010 David C Cook Publishing House has contracted the revision and republishing of the entire series.
I find the issues addressed in these novels more timely and relevant to Americans than when I first wrote them. Ever since 9-11, Americans have become much more aware of the Muslim world. In these novels, I tackle faith questions and issues which Americans now read about and see on the daily news.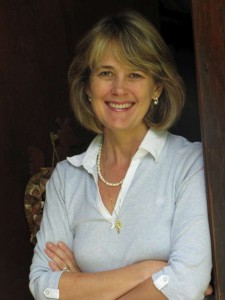 ELIZABETH GOLDSMITH MUSSER, an Atlanta native and the bestselling author of The Swan House, is a novelist who writes what she calls 'entertainment with a soul.' For over twenty years, Elizabeth and her husband, Paul, have been involved in missions work with International Teams. They presently live near Lyon, France. The Mussers have two sons and a daughter-in-law.
To learn more about Elizabeth and her books, and to find discussion questions as well as photos of sites mentioned in the stories, please visit www.elizabethmusser.com
Relz Reviewz Extras
Character spotlights on Gabriella Madison and David & Anne-Marie
Visit Elizabeth's website and blog
Buy Two Destinies from Amazon and Koorong