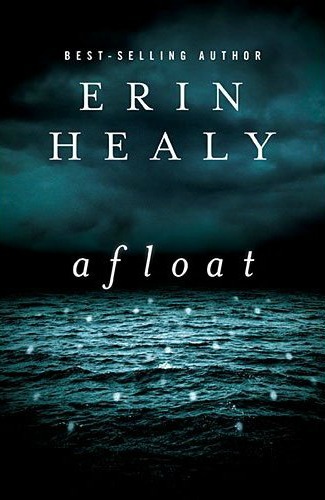 Meet a single mother & an architect in
Erin Healy's
supernatural suspense
Afloat
Thomas Nelson
The Story
Dark waters are rising. Who will stay afloat?
Architect Vance Nolan has crafted a marvel—shining apartments floating in the peaceful cove of a winding river. The project is partially occupied and about to make investors rich when a sinkhole gives way.
Torrential rains quickly flood the cove, leaving a handful of builders, investors, and residents cut off from the rest of the world.
The motley group is bitterly divided over how to survive.
Vance insists they wait for rescue. Developer Tony Dean wants to strike out into the darkness. And single-mom Danielle Clement, obligated to each man and desperate to protect her young son, Simeon, isn't sure which one is wiser.
Power failure, an unnatural daytime darkness, explosions, and a murder expose hidden intentions and dark histories. Then Simeon spots something strange underwater—beautiful, shifting lights in the dark depths.
In this watery world, everyone's secrets will eventually come to light. And deliverance may mean more than just getting out alive.
Enjoy meeting Danielle & Vance
Brief physical description
Danielle Clement: late twenties, fair, straight-haired blonde, blue-eyed, strong.
Vance Nolan: early thirties, sandy blond, blue eyes, close cropped beard and mustache.
Resembles…
Danielle's appearance is actually based on one of my Facebook readers. Reese Witherspoon about ten years ago. [I could probably get her permission to send you a pic, Rel, if you want it.]
Vance's appearance is based on Kivanc Tatlitug, with lighter-colored hair.
Strengths and weaknesses
Danielle: protective, strong minded, dishonest, anxious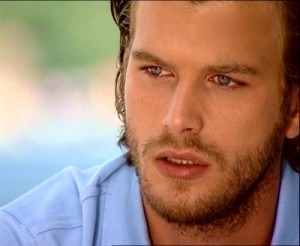 Vance: quick thinker, selfless, self-doubting, recovering alcoholic
Your inspiration for the character
Danielle: I stand in awe of single mothers. The ones I know are superheroes, holding down jobs, holding homes together, holding onto sanity, and holding on to hope in the shadow of pain. They are fascinating blends of vulnerability and moxy. They are inspiring material for strong female protagonists, because their real lives are full of drama and struggle, endurance, resilience, and shining moments.
Vance: I don't remember, except that I wanted to create a flawed hero who struggles with doubt in the face of what he thinks God is asking of him.
Background to the story
My publisher brought me an idea for a preapocalyptic romance novel, and Afloat started with a brainstorming session to that end. But as seems to happen when I write, the story evolved—this time into more of a supernatural-disaster love-survival story.
Thanks Erin!
Relz Reviewz Extras
Character spotlight on Audrey Bofinger (The Baker's Wife)
Visit Erin's website & blog
Buy Afloat at Amazon or Koorong