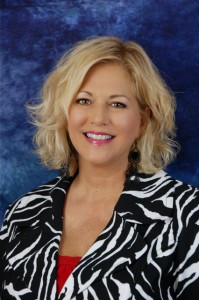 Wife, mother, menagerie owner, journalist
Writer of Amish & contemporary romance fiction
Need You Now ~ Plain Proposal ~ The Wonder of Your Love & more
~~~~~~~
What appeals to you most about writing fiction?
I've never been happy unless I was doing something creative. What could be more creative than inventing people, places, and situations in a totally make-believe world?
Why Christian fiction?
Writing Christian fiction is an opportunity to entertain, but it's also a blessing to be able to share messages of faith and redemption through words that glorify God.
Name five things you can't live without
Love of family and friends, Mexican food, the ability to create stories, my Iphone (I'd like to think I could live without it, but hmm…), and my laptop!
Favorite book ~ Favorite movie ~ Favorite TV show
Oh my. This will be hard to pin down. My favorite book is usually the one I'm reading at the time, if it's good.
My favorite movie is The Notebook.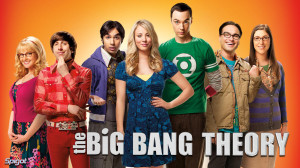 And my favorite TV show (at the moment) is The Big Bang Theory. I don't laugh out loud enough, and that show makes me chuckle.
Where is the most interesting place you have been?
I had to think about this question the longest. I suppose I could say Hawaii, the Caribbean, or some other tropical location I've visited, but one of the most interesting places I've been was underground. When I was a reporter, we got a call at the newspaper that a woman was having a carport put in on her property, and workers found a concrete bunker underneath her barn. The woman was about to just fill it in, and I had a fit! So, I gained permission to go into the bunker. My son—who was thirteen at the time—equipped us with hats that had lights on them. I went down into the hole, along with my son and a coworker. I've never seen so many roaches in my life, and looking back…I can't believe I did it. But there were all kinds of treasures down there, and the woman having the carport built told us to take whatever we wanted. I kept a very old, seamless wine bottle. There were old German newspapers, pieces of vinyl records, an air shaft, and other odds and ends. In The House that Love Built, there is a hidden bunker. Hmm…
What did you want to be when you grew up?
I knew by the time I was five or six-years-old that I wanted to be a writer.
What are two things people might be surprised to know about you?
I've been on a coyote hunt and I play clarinet.
The House that Love Built
Brooke has only loved one man. Owen's heart is filled with bitterness. Can a mysterious house bring them together for a second chance at love?
In the small town of Smithville, Texas, Brooke Holloway is raising six-year-old Meghan and ten-year-old Spencer on her own two years after her husband's death. Being a single-mom and running the family's local hardware store keep her busy.
While Meghan longs for a daddy, Spencer has threatened to run away if Brooke even goes out on a date. But the last thing on Brooke's mind is falling in love. When a stranger moves to town and buys a house with a mysterious past, Brooke can't contain her curiosity. As she spends time with the new owner, she wonders if maybe God is giving her another chance at happiness.
Owen Saunders fled the big city to start over in a small, rural town famous for baking the world's largest gingerbread man. Then he bought an old house to restore—for all the wrong reasons. If anything needs restoration, it is Owen's heart in the aftermath of his failed marriage. With little hope and lost faith, Owen is tempted by happiness when he meets Brooke, but his heart remains sealed shut.
As they learn more about Owen's house, one thing becomes obvious to both of them: God has put them together for a reason.
What was your favorite scene to write in The House that Love Built or share your favorite paragraph?
There were several scenes with Brooke and her parents—especially scenes with her father—that still make me tear up. They are just touching moments reflective of the bond between a daughter and her parents…no matter the situation.
Which character did you connect to the most?
I definitely connected to Brooke the most. My editor said, "I can see so much of you in Brooke." I'm not sure that it was intentional, but there is a lot that Brooke and I have in common.
Which character was the most difficult to write?
Hunter was the most difficult to write. He's a troubled teenager who has had a hard life, and I wanted to delve into whether or not a person is a product of his or her environment…or can they change when given a chance?
What's next in your writing pipeline?
Soon, I'll be writing the book that I think I've been working up to my entire life. I never knew what that story would be until it was laid upon my heart. Inspired by actual events, I'll be writing a story about one woman's rescue from a third world country. It is so far out of the box for me that I have no idea if it will fly off the shelves or tank. But I know that it's a story that must be told. It won't be an Amish book, but I have lots of Amish stories on the horizon as well.
Thanks so much, Beth!
Relz Reviewz Extras
Visit Beth's website
Buy The House that Love Built at Amazon or Koorong