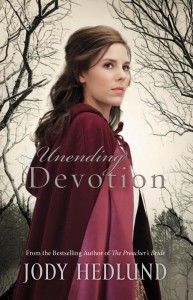 Meet Lily Young & Connell McCormick
from Jody Hedlund's
Unending Devotion
Bethany House
The Story
In 1883 Michigan, Lily Young is on a mission to save her lost sister, or die trying. Heedless of the danger, her searches of logging camps lead her to Harrison and into the sights of Connell McCormick, a man doing his best to add to the hard-earned fortunes of his lumber baron father.
Posing during the day as a photographer's assistant, Lily can't understand why any God-fearing citizen would allow evil to persist and why men like Connell McCormick turn a blind eye to the crime rampant in the town. But Connell is boss-man of three of his father's lumber camps in the area, and like most of the other men, he's interested in clearing the pine and earning a profit. He figures as long as he's living an upright life, that's what matters.
Lily challenges everything he thought he knew, and together they work not only to save her sister but to put an end to the corruption that's dominated Harrison for so long.
Introducing Lily & Connell
Lily Young
Brief physical description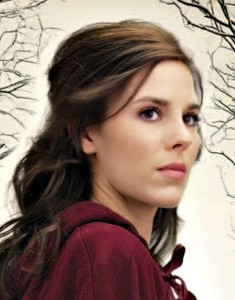 Lily is a spunky young woman with brown eyes, long thick lashes, and dark brown curly hair.
Actor/famous person
Lily resembles Kiera Knightley, particularly the more fiesty Kiera as played in Pride & Prejudice.
Strengths and weaknesses
Because Lily was an orphan growing up, she has a heart for the under-privileged. She's very caring and wants to save everyone and everything.
On the other hand, she often doesn't stop to think before she acts. She's rather impetuous and rash which leads her to rush headlong into trouble.
Quirk (if any)
She wears knit socks, striped in parallel rows of bright yellow, orange, green, and purple.
Connell McCormick
Brief physical description
Connell is as solid as a pine with broad shoulders, green eyes, and light brown hair with streaks of blond in it.
Actor/famous person
I had a difficult time finding an actor with blond hair and green eyes. But I think Chris Hemsworth is closest in resemblance to Connell, especially a more scruffy Hemsworth with a little bit longer, unruly hair.
Strengths and weaknesses
Connell's father is a lumber baron who has made millions off lumbering. As manager of several of his father's lumber camps, Connell has a sense of loyalty and duty to his father's thriving business. He works hard and is determined to make his father proud of his efforts.
However, in his quest to succeed, Connell turns a blind eye to the lawlessness and evil that surrounds him in the lumber towns the drinking, violence, and prostitution. He figures as long as he leads an upstanding life, that's all that matters.
Quirk (if any)
Connell is very good with numbers and math figures. He's constantly looking at the world in terms of fractions, percentages, and dollar signs.
Background to the story
I live in central Michigan in an area that was once filled with towering white pines and that played a major role in the lumber era. In the 1870's through the early 1880's, lumbering employed more workers than any other industrial occupation in the United States. The white pine tree was considered "green gold" and netted greater profit than the gold rush of the West.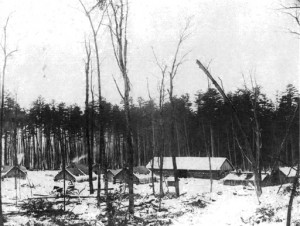 During my research for the book, I began reading biographies about people who lived during the lumber era. And as I did, I ran across stories of young women who didn't fit into the glamorized legends and songs.
The stories of many of these women were much darker. They're tales of women who were abused, exploited, and even enslaved.
Unending Devotion is inspired by one of those women, Jennie King. She rode a train into central Michigan in answer to newspaper ad for a job. She expected to work in a hotel. Instead she found herself enslaved in a brothel. She fled, but was recaptured and beaten. The brave and desperate woman escaped again, wearing only a nightgown, and this time gained help from a local family. The brothel owner tried to get her back again. But the family helped smuggle Jennie out of town and to a safe place.
Thanks Jody!
Relz Reviewz Extras
Visit Jody's Pinterest page for Unending Devotion
Q&A with Jody
Review of The Doctor's Lady
Character spotlight on Eli & Priscilla
Review of The Preacher's Bride
Visit Jody's website and blog
Buy Unending Devotion at Amazon or Koorong