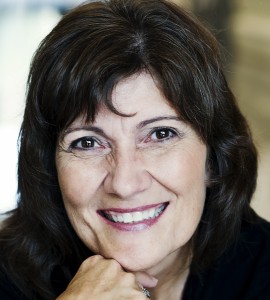 The delightful Colleen Coble is well known for her contemporary romantic mystery novels, branching out more recently into historical novels yet still with a suspense flavour.
Enjoy getting to know Colleen a little more!
~~~~~~~~
What appeals to you most about writing fiction?
I love to be able to delve into challenges that I'm facing myself. It's how I make sense of my world.
Why Christian fiction?
I have read a lot of general market fiction all my life, but I began to get tired of books with no hope. I wanted to write from who I am as a person and to be able to show that hope exists and his name is Jesus.
Name five things you can't live without
Bible, Coffee, Chocolate, Macbook, Coffee. Wait, did I say coffee twice? That's because it's important! I only listed things and not people but there are many people I couldn't live without.
Favourite book ~ Favourite movie ~ Favourite TV show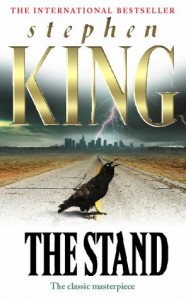 The Stand by Stephen King – An Officer and a Gentleman – Downton Abbey
Where is the most interesting place you have been?
How about the most interesting place I WANT to go? That would be Australia! But hmm, that interesting place would be my beloved Hawaii.
Rel: Ah, yes! I can say with authority Australia is a WONDERFUL place to visit ~ would love to see you Down Under
What did you want to be when you grew up?
A writer. No kidding. My goal was to have a book in the library!
What are two things people might be surprised to know about you?
I used to be a color consultant. In other words I told people what colors looked best on them. I still do it subconsciously
And I drink butter in my coffee. Don't turn up your nose at me like that! It tastes just like cream in coffee but it's even better.
Tidewater Inn
Inheriting a beautiful old hotel on the Outer Banks could be a dream come true for Libby. The inn cries out for her restorer's talent and love of history. She's delighted to learn of the family she never knew she had. And the handsome Coast Guard lieutenant she's met there on the island could definitely be the man of her dreams.
But Libby soon realizes that the only way she can afford the upkeep on the inn is to sell it to developers who are stalking the island. The father who willed her the inn has died before she could meet him, and her newfound brother and sister are convinced she's there to steal their birthright. Worst of all, her best friend and business partner has been kidnapped before her eyes, and Libby's under suspicion for the crime.
Libby's dream come true is becoming a nightmare. Her only option is to find her friend and prove her innocence, or lose everything on the shores of Hope Island.
What was your favourite scene to write in Tidewater Inn or share your favourite paragraph.
I loved the scene where Libby's sister finds out who she is.
Which character did you connect to the most?
There is a lot of me in Libby. I wrote in my passion for historic preservation, my interest in pirates, and my love of reggae.
Which character was the most difficult to write?
Libby's brother was a bit of enigma. I had to draw him out.
What's next in your writing pipeline?
I'm just finishing up book 2 in the Hope Beach series, Rosemary Cottage. And I'm putting finishing touches on a new Rock Harbor novella (as yet untitled) that will be out digitally in time for Christmas. So fun to visit with Bree and the gang! I'm about to plunge into writing book 3 of the Under Texas Stars series.
Thanks Colleen
Relz Reviewz Extras
Character Spotlight on Libby & Alec
Reviews of The Lightkeeper's Ball, The Lightkeeper's Daughter & The Lightkeeper's Bride
Character spotlight on Lucy & Nate
Character spotlight on Addie & John
Visit Colleen's website and blog
Buy Tidewater Inn at Amazon or Koorong