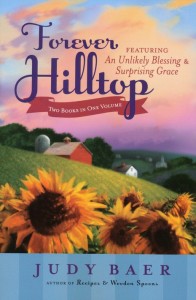 Judy Baer brings to life some of her own experiences growing up in North Dakota in
Hilltop Forever
Guideposts
The Story
The charming and often hilarious Forever Hilltop series follows the experiences of former city dweller Alex Armstrong as he settles into his new role as pastor of a Scandinavian community in rural North Dakota. Alex is sometimes baffled by his parishioners and their colorful ways, but he comes to appreciate their simple wisdom. One thing's for sure — life in Hilltop Township is never dull! This new two-in-one format features An Unlikely Blessing along with its sequel, Surprising Grace.
In An Unlikely Blessing, Alex Armstrong is a former city dweller who has just accepted his first parish assignment to a small community in the wilds of North Dakota. In Hilltop Township, Pastor Alex becomes familiar with the residents and their odd traditions, from julebukking to King Oscar's fish balls. And then there's the excitement the single pastor creates among the unmarried women in the community! Alex soon discovers that his new church home has as much to teach him as he has to teach them.
In Surprising Grace, Alex Armstrong is settling into his new role as pastor of Hilltop Church, and he's even starting to understand the strange ways of the people who populate this barren stretch of North Dakota prairie. But he also finds that his flock needs help and counsel like he never imagined. In this cozy and entertaining read, Alex must choose between the woman he once loved — and the home he's come to love.
Enjoy getting to know Alex!
Brief physical description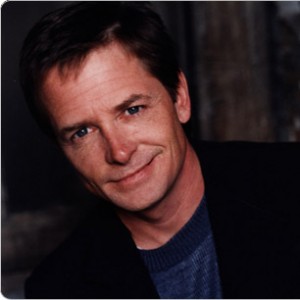 Slender but athletic, a runner. Clean-cut, wears conservative clothing and haircut. Smiles easily and often.
Actor/famous person 
A bigger, more mature looking Michael J. Fox
Strengths and weaknesses
He's compassionate and quickly learns to love the tiny congregations he is sent there to serve. He's a good listener, smart and with a sense of humor about himself and the people he meets. He is a man of strong faith.
An urban dweller through and through, Alex is completely unfamiliar with country life. He has a lot to learn. Because he is a tenured professor turned inexperienced pastor he's often puzzled or mystified by the rural culture.
Quirk
He's crazy about his three-legged dog, Tripod.
Your inspiration for the character
I like the "fish out of water" concept—much like Michael J. Fox in Doc Hollywood.
Background for the story
Having grown up in a small rural community not unlike Hilltop, I wanted to explore what would happen if a man who had rarely left the Chicago city limits other than to fly to even bigger cities was sent to a completely rural community. Not only does he have to pastor his new flock but learn to be comfortable and happy in what he sees as a rather alien new place.
Relz Reviewz Extras
Visit Judy's website and blog
Buy Hilltop Forever from Amazon or CBD