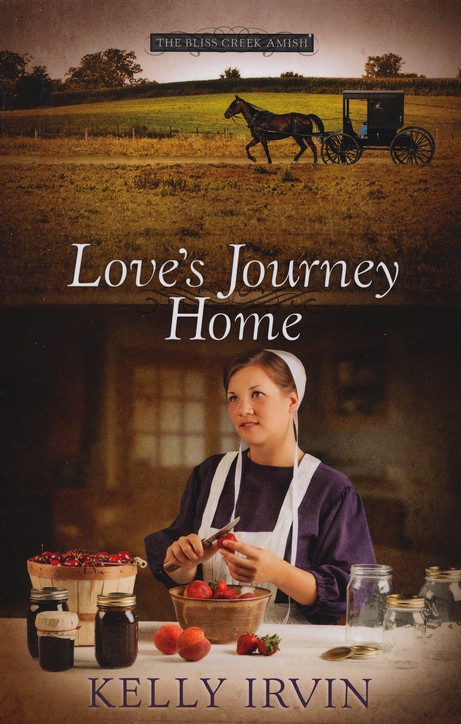 Meet two lonely people in
Kelly Irvin's
Amish novel
Love's Journey Home
Harvest House
The Story
Gabriel Gless and Helen Crouch's first meeting nearly ends in tragedy because of Helen's wayward son. Despite all they have in common-the loss of their beloved spouses, the experience of raising their children alone, their rock-solid faith-it seems their chances of finding new love together are gone before they've even had an opportunity to get to know each other.
Meanwhile, Helen's good friend, Annie Plank, is still reeling from the death of her husband when Gabriel's son Isaac walks into her bakery and into her life. His heart is still sore from a lost love, and they too struggle to find a place where their paths can join.
Enjoy meeting Helen and Gabriel
Helen Crouch
Physical description
Short and round, brown hair and eyes.
Resembles..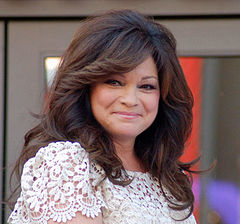 Valerie Bertinelli before she became spokesperson for Jenny Craig
Strengths
Helen is faithful and a loving mother. She is a fierce protector of her children
She's a hard worker with a good sense of humor and ability to be spontaneous. She likes to have fun.
Weaknesses
Helen has a soft heart, which isn't a fault in and of itself but she sometimes feels she isn't as strict with her children as she should be. As a single parent she has trouble finding a happy medium, especially for her son who needs a father.
Gabriel Gless
Physical description
Tall, lean, but muscular, brown hair with some silver in it, brown eyes, beard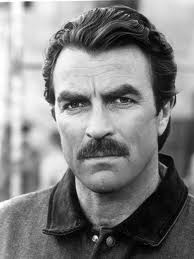 Resembles…
Tom Selleck when he was younger, but going gray
Strengths
Godly man, good father, hard worker, strives to always be truthful and kind
Weaknesses
Not much of a communicator, sometimes overly strict and protective of his children because of his fear of failing them as an only parent.
Background
It's been seven years since her husband died, but Helen Crouch is doing just fine. She's selling her jams and canned goods at the bakery and making a tidy living. But her whole world goes topsy-turvy when a new family moves to town. Gabriel Gless has brought his children to Bliss Creek to escape the worldly influences in Indiana. Helen and Gabriel have so much in common—the loss of their beloved spouses, the experience of raising their families alone, their rock-solid faith—so why can't they seem to speak without arguing?
And that's not all that's going on in Bliss Creek this summer. In the middle of a punishing drought, the community is faced with the decision to uproot their families and establish a new settlement. As families struggle to say goodbye, each one must find the faith to follow the Lord's direction.
Inspiration for the story
Helen played a small part in the first book in the series, To Love and to Cherish. She had a crush on Thomas, but he was in love with Emma. When they married, I felt sorry for Helen. I wanted her to find her happily-ever-after too.
Also, I'd been reading about how farmers were being offered large sums of money for mineral rights to their properties because of the oil and gas reserves found there in Kansas. I began thinking about what would happen if oil were found on an Amish farm and the story grew from there and led to the spin-off series I'm now writing for Harvest House, New Hope Amish.
Thanks Kelli
Relz Reviewz Extras
Character spotlight on Josiah & David from A Heart Made New
Visit Kelly's website
Buy Love's Journey Home from Amazon or Koorong