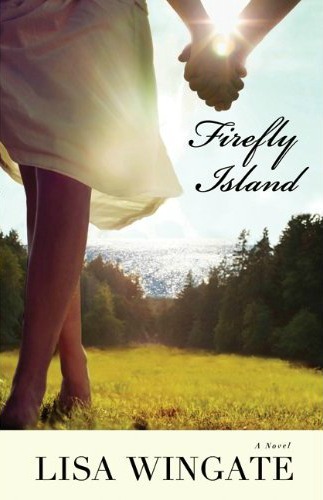 Meet Mallory Hale in
Lisa Wingate's 
contemporary romance
Firefly Island
Bethany House
The Story
At thirty-four, congressional staffer Mallory Hale is about to embark on an adventure completely off the map. After a whirlwind romance, she is hopelessly in love with two men–fortunately, they're related. Daniel Everson and his little boy, Nick, are a package deal, and Mallory suddenly can't imagine her future without them.
Mallory couldn't be more shocked when Daniel asks her to marry him, move to Texas, and form a family with him and motherless Nick. The idea is both thrilling and terrifying. 
Mallory takes a leap of faith and begins a sweet, mishap-filled journey into ranch living, Moses Lake society, and a marriage that at times reminds her of the mail-order-bride stories. But despite the wild adventure of her new life, she discovers secrets and questions beneath her rosy new life. Can she find answers on Firefly Island, a little chunk of property just off the lakeshore, where mysterious lights glisten at night?
Enjoy meeting Mallory
Brief physical description
Mallory Hale (who soon becomes Mallory Hale-Everson, as Firefly Island is a story that begins with an unexpected and powerful love at first sight) is thirty-something, blond, pretty but not ridiculously perfect. She's the kind of girl who does need to go to the gym to stay in shape. She's focused on her career as a political staffer in Washington D.C.  She's the caboose baby in a family of five girls, and as such is fiercely independent. She is definitely not a believer in hokey Irish love legends, or in a woman being swept completely off her feet… until it happens to her.
Resembles…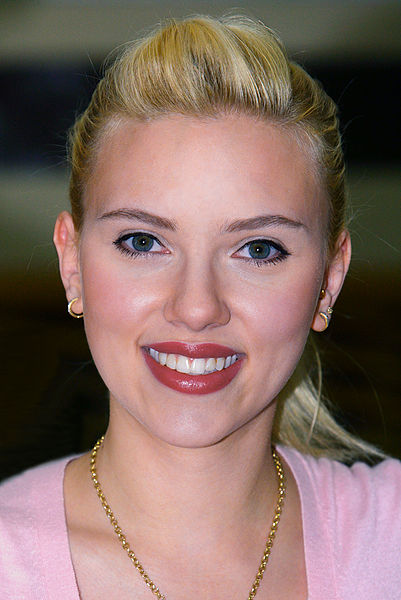 Scarlett Johansson seems to fit as an actress to play Mallory Hale-Everson — Washington insider, girl with her own plans for her life, suddenly transported into marriage, motherhood, and a ranch in middle of nowhere Texas, and faced with a mystery to solve.
Strengths and weaknesses
Mallory's strengths are her intelligence, her strong relationships with her family, sisters, and friends; her knowledge of the political underground in Washington, her social and political connections, and her determination to do the right thing even when it becomes extremely difficult, and finally dangerous.
Mallory's weaknesses, at least early in the novel, include a need to try to control her difficult new situation, a wee little bit of an identity crisis in giving up her D.C. job and becoming a ranch wife and mother, and a lack of experience living in an environment anything like Moses Lake.
Quirk (if any)
Mallory's sense of humor is definitely quirky. Even when her new life is driving her crazy, she also finds humor in many of the things that happen. Her off-center view of her new identity crisis becomes the stuff of her Frontier Woman blog and opens her world in a way she never could have anticipated.
Your inspiration for the character
I am not blond, and I never was a Washington D.C. insider, but many of Mallory's experiences with the push-pull of young motherhood, and a sudden life on a large ranch came from my own experiences. Being a fish out of water definitely changes you in ways you never could have predicted.
Background to the story
Some years ago, my husband really did walk out of the bedroom and say, "I think I've been offered a job in Texas." Through a series of family connections, we had given the chance to move to a ten-thousand acre ranch in central Texas. We knew we would never have the opportunity to do something like that again, so we made the decision to leave our professional jobs, sell our house, take our four year-old son, and live and adventure completely off the map.
Much like Mallory, I did not know there were places an hour from a shopping mall, until we moved to one. When you're isolated and living miles from town, you learn to rely on each other and on your neighbors.  Over time, the life on the ranch takes on the rhythm of the seasons – planting seeds and birthing babies in the spring, harvesting and weaning in the fall, hunkering down in the winter, and looking for a shady spot in summer.  It's a life with a very visceral connection to the beauty and complexity of God's creation. It was a wonderful life for a little boy, and it was fun to relive those initial months through Mallory's experiences with her new bonus son, Nick.  When we arrived at the ranch, suddenly our son's world was transformed from a few acres to ten-thousand acres wide.  It was filled with discoveries — from creek banks where iridescent minnows flitted through patches of sunlight, to wild turkeys nesting in the grass, to fawns hidden in the brush by watchful mothers, to hundreds of rain lilies suddenly blooming where there hadn't been flowers a day ago. No matter what difficulties the adults were having, every day was a day of discovery from a child's eye view. I knew, when I started the story, that Mallory was in for, not only a mystery and a life-threatening challenge, but the incredible experience of discovering that magical world.
Readers can find me on the internet here:
My website: www.Lisawingate.com
Twitter:   http://twitter.com/#!/lisawingate
Facebook:  http://www.facebook.com/pages/Lisa-Wingate-Readers-Circle/132187520154779
Pinterest:  https://pinterest.com/lisawingatebook/
Blogging Mondays at: www.SouthernBelleView.com
Read a Three chapter excerpt of Firefly Island on Lisa's Reader's page here:  http://on.fb.me/Vj5q85
Author bio:
Lisa Wingate is a magazine columnist, inspirational speaker, and the author of eighteen mainstream fiction novels, including the national bestseller, Tending Roses, now in its seventeenth printing.  She is a seven-time ACFW Carol award nominee, a Christy Award nominee, and a two-time Carol Award winner.  She has found success in both the Christian and general fiction markets, writing mainstream fiction for Penguin Putnam and Bethany House. Recently, the group Americans for More Civility, a kindness watchdog organization, selected Lisa along with Bill Ford, Camille Cosby, and six others, as recipients of the National Civies Award, which celebrates public figures who work to promote greater kindness and civility in American life.  More information about Lisa's novels can be found at www.Lisawingate.com
Relz Reviewz Extras
Reviews of Larkspur Cove, Talk of the Town and Word Gets Around
Visit Lisa's website
Buy Firefly Island at Amazon or Koorong