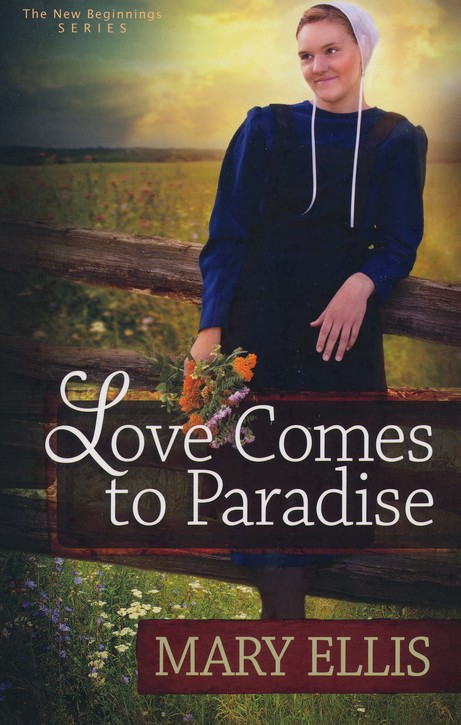 Meet a unique Amish girl in
Mary Ellis'
Amish novel
Love Comes to Paradise
Harvest House
The Story
Nora King believes she is a woman in love. When Elam Detweiler leaves the ultraconservative Amish district of Harmony, Maine, and moves to Paradise, Missouri, Nora follows soon after. But does she love the man or the independence and freethinking he represents? Although she finds good work in her new town, Nora can't seem to capture Elam's Englisch-leaning heart, no matter how hard she tries.
And then, unexpectedly, Lewis Miller comes from Harmony to offer Nora what every woman needs–a lifetime of unconditional love. As Lewis attempts to claim her heart, Elam's interest piques. Will Nora come to her senses before Elam's thoughtless choices ruin her reputation beyond repair?
Enjoy meeting Nora & Lewis
Nora King has reddish hair and moss green eyes. She looks a tiny version of Nicole Kidman. She's rather immature and dreamy, not in a big hurry to get married…at least, not until she enjoys one grand adventure. These characteristics don't coincide with being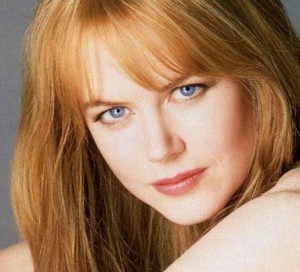 Amish, especially since she's smack in the middle of a love-triangle. The man she thinks she's in love with refuses to settle down and commit to their culture.
Her strengths? Nora has a heart of gold and will do anything for her friends, including risking her life.
Her entire personality is a quirk when you consider she's Amish.
My hero, Lewis Miller, loves Nora with every fiber.
He's tall, dark, and wiry but muscular from years of hard work–think of an Amish version of *Johnny Lee Miller*. His sole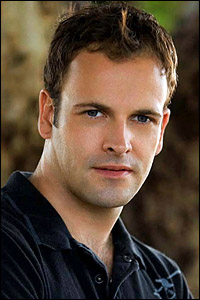 weakness is Nora, who appears to be in love with someone else. He leaves home and stakes the future of his business on the hope of true love. He has no weaknesses that I know of, unless you consider single-mindedness a weakness. Nothing and no one will stand in his way of Nora.
My inspiration for the series grew from the migation of young Amish from PA into smaller, remote communities across the US and Canada. My heroine couldn't adjust to the strict rules in her first stop, Maine, so she moves to central MO, following her heart. The area offers more freedom, but her past soon catches up with her. All freedom comes with a price, sometimes one higher than we're willing to pay.
Thanks Mary
Mary Ellis grew up near the Amish and fell in love with them. She has now written nine bestselling novels set in their communities. When not writing, she enjoys gardening, bicycling, and swimming. Before "retiring" to write full-time, Mary taught school and worked as a sales rep for Hershey Chocolate. Living in Harmony, book one of her current series won the Lime Award for Excellence in Amish Fiction.
Relz Reviewz Extras
Reviews of Sarah's Christmas Miracle, A Widow's Hope and Never Far From Home
Character spotlights on Eli & Phoebe,  Meghan &  Jacob,  Sarah, Adam & Caleb and Isaiah & Catherine
Visit Mary's website and blog
Visit AmishReader.com
Buy Love Comes to Paradise at Amazon or Koorong