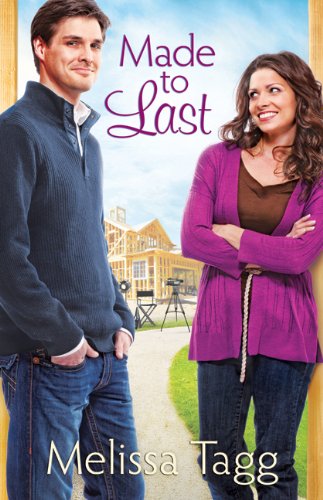 Meet a reality show star & a reporter in
Melissa Tagg's
contemporary romance
Made to Last
Bethany House
The Story
Miranda Woodruff has it all. At least, that's how it looks when she's starring in her homebuilding television show, From the Ground Up. So when her network begins to talk about making cuts, she'll do anything to boost ratings and save her show–even if it means pretending to be married to a man who's definitely not the fiance who ran out on her three years ago.
When a handsome reporter starts shadowing Miranda's every move, all his digging into her personal life brings him a little too close to the truth–and to her. Can the girl whose entire identity is wrapped up in her on-screen persona finally find the nerve to set the record straight? And if she does, will the life she's built come crashing down just as she's found a love to last?
Enjoy meeting Miranda & Matthew
Brief physical description
Miranda Woodruff: Miranda has dark-almost-black hair, smoky gray-blue eyes and she's tallish. You'll most often find her in a jeans and tee, wearing a tool belt and work boots.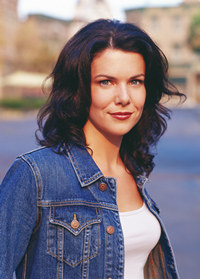 Matthew Knox: He's just plain super cute! So totally has the tall, dark and handsome thing going on. If you look at the cover of Made to Last, this is SO him.
Resembles…
Miranda: Lauren Graham
Matthew: I used to say Jason Ritter but ever since seeing my cover, I'm so stuck on the cover model! But yes, a tall Jason Ritter
Strengths and weaknesses
Miranda: She's incredibly loyal and compassionate. And she's definitely good at what she does (homebuilding, woodworking, all this DIY). However, she tends to equate her worth and identity with what she does…which has become so important to her that she's willing to lie for it. And a pretty big lie, at that!
Matthew: He has a sweet heart and this pretty amazing way of reading the people around him. It's what makes him so good at his job (reporting). He's also really good at just fitting in wherever he is, participating and connecting. He highly values truth. But sometimes he takes his quest for truth a little too far, reads into things that aren't there and gets a little too desperate for a story.
Quirk (if any)
Miranda: She loves flannel and can't walk in heels. (Hmm, don't know where I got either of those two things…??) And when she's upset, she hides away in her workshop.
Matthew: He's really good at snooping.
Your inspiration for the character
Miranda: I honestly have no idea why I decided to make her a homebuilder—well, other than the fact that when I was first brainstorming this story I was reading about a Canadian actress who had a "tool girl" type show. The movie Christmas in Connecticut inspired Miranda's fake marriage.
Matthew: It was pretty natural to write a reporter into this story—I used to be a reporter and it was the perfect obstacle for Miranda. But personality-wise, I think Matthew is a culmination of all my favourite qualities in the good guys around me.
Background to the story
Made to Last is a romantic comedy about figuring out who we are underneath our successes (or lack thereof) or relationships (or lack thereof) or all the labels we give ourselves. It's about a homebuilding TV show host who's out to save her show while juggling a fake husband, former fiancé and the cute reporter who's shadowing her every move.
Thanks Melissa!
Relz Reviewz Extras
Review of Made to Last
Melissa's Author Alert
Visit Melissa's website
Buy Made to Last from Amazon or Koorong