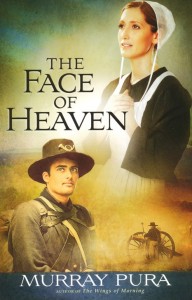 A brave soldier and a courageous nurse 
in Murray Pura's 
The Face of Heaven
Harvest House
The Story
In April 1861, Lyndel Keim discovers two runaway slaves in her family's barn. When the men are captured and returned to their plantation, Lyndel and her young Amish beau, Nathaniel King, find themselves at odds with their pacifist Amish colony
Nathaniel enlists in what will become the famous Iron Brigade of the Union Army. Lyndel enters the fray as a Brigade nurse on the battlefield, sticking close to Nathaniel as they both witness the horrors of war–including the battles at Chancellorsville, Fredericksburg, and Antietam. Despite the pair's heroic sacrifices, the Amish only see that Lyndel and Nathaniel have become part of the war effort, and both are banished.
And a severe battle wound at Gettysburg threatens Nathaniel's life. Lyndel must call upon her faith in God to endure the savage conflict and to face its painful aftermath, not knowing if Nathaniel is alive or dead. Will the momentous battle change her life forever, just as it will change the course of the war and the history of her country?
Introducing Nathaniel & Lyndel
Brief physical description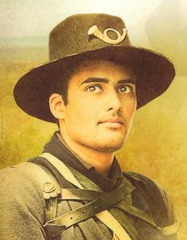 Nathaniel King is tall & dark-haired & has green eyes.
Lyndel Keim is red-haired & blue-eyed & strikingly beautiful.
Actor/famous person
Of course there is a cover but I was thinking Ben Affleck for Nathaniel.
Strengths and weaknesses
He is brave and principled but also impulsive & reckless on occasion.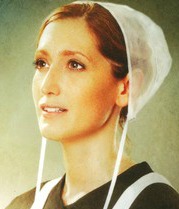 She is compassionate & strong but has a red hot temper too.
Quirk (if any)
none
Your inspiration for the character
I didn't base either of them on anyone. They simply developed into the characters they are in the writing of the story. I guess they are the persons I needed to have to make the story work.
Background to the story
Nathaniel & Lyndel are two young people who grow up in an Amish community and gradually fall in love. But the civil war changes everything, especially when both try to hide two runaway slaves and must watch while their community does nothing when slave hunters recapture them. Nathaniel tears himself away from his Amish roots and enlists in the Union Army to fight slavery. Desperate to follow him & afraid she will lose him, Lyndel trains as an army nurse and trails the Army of the Potomac wherever it marches to fight. The two lovers find each other again on some of the worst battlefields of the civil war and keep their love alive despite the suffering they endure.
Relz Reviewz Extras