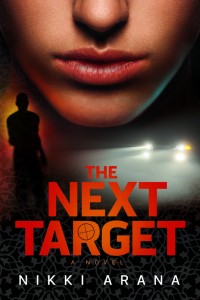 Nikka Arana's suspenseful and challenging story will keep you up well into the night
The Next Target
David C Cook
The Story
It only took one bullet. Austia's friend and student fell dead. And with a glimpse of a newspaper headline, the young and recently widowed Austia knows more about what happened than the police. From that fatal night, Austia's secret outreach to the U.S. Muslim community—in the guise of English language classes—becomes a target. Local Muslim extremists set their sights on ending her ministry and even her life. And the women she ministers to will be next.
A thick web of deceit closes in around Austia, and her circle of friends becomes smaller by the day, even as she finally opens herself to the idea of falling in love again. But who can she trust? Facing a spiritual battle that proves more treacherous than it at first seemed, Austia's convictions are tested to their limits and her heart becomes primed for breaking. She must ask herself: how much she will risk to stay true to her herself, her faith, and to the lives of the women she serves?
Enjoy meeting Zaki ben Hassan ~ a character who will keep you guessing
Brief physical description
Zaki is an Arab by birth. He is average height. Square jaw, dark hair and eyes and straight white teeth. Like many Arab men he has a close cut beard. His eyes are his most compelling feature. They reveal he is perceptive and extremely intelligent.
I chose Eduardo Verastigui, a Mexican actor, to play the part of Zaki. He is very charismatic in person, which is an important quality for this character. He has extremely expressive eyes which allow him to project the image and emotion he desires in any situation. This is very helpful to a man with secrets he wants to keep hidden.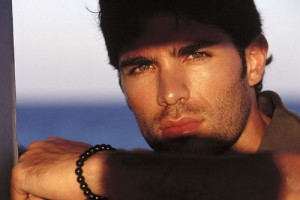 Strengths and weaknesses
Zaki is a complicated character. He had a Christian mother and a Muslim father. After escaping Iran, he grew up on the mean streets of New York where the singular ray of light and love that had sustained him was his mother. When she died unexpectedly the only family he had left was Neryda, the girl he hoped to marry. At a time when he had faith in neither man nor God, she had lived her life with the steadfast belief that what was meant for evil God would turn for good. He had almost believed her. But after her murder, his tenuous hold on the idea that good would triumph over evil, that God would prevail in this dark world, was also put to death.
His strength and his weakness are the same. He cares too much and he loves too deeply. He made the decision long ago that it is better to risk his life than to risk his heart.
Your inspiration for the character
Zaki is a soldier, a man determined to fight for what he believes in. The following passage gives a glimpse into one side of this complex man.
. . . Zaki's mind flashed back to the mountains of Yemen….All dead. Christian, Muslim, or Jew, it hadn't mattered.  In the heat of those battles he'd fought not for his country or to kill the enemy but to keep his buddies alive. In combat one's bond to a brother soldier didn't lessen with death; it was forever fused in memory and reawakened with palpable clarity by certain sounds, smells, emotions. . . .
Background to the story
I have a ministry to persecuted Christians called A Voice for the Persecuted. I provide safety to Christians who are under the threat of death here in America. That is code for Muslims who convert to Christianity. This book is based on my experiences in my ministry.
The story is set near Los Angeles where an ordinary woman, Austia Donatelli, runs an employment agency. She has realized that the only answer to terrorism is to change the heart of man. There is only One who can do that. She secretly evangelizes Muslims who live and work in her community. When she gains the attention of the leader of a terrorist cell her life is put in danger.
Thanks Nikki!
Relz Reviewz Extras
Review of The Next Target
Visit Nikki's website and blog
Buy The Next Target at Amazon or Koorong