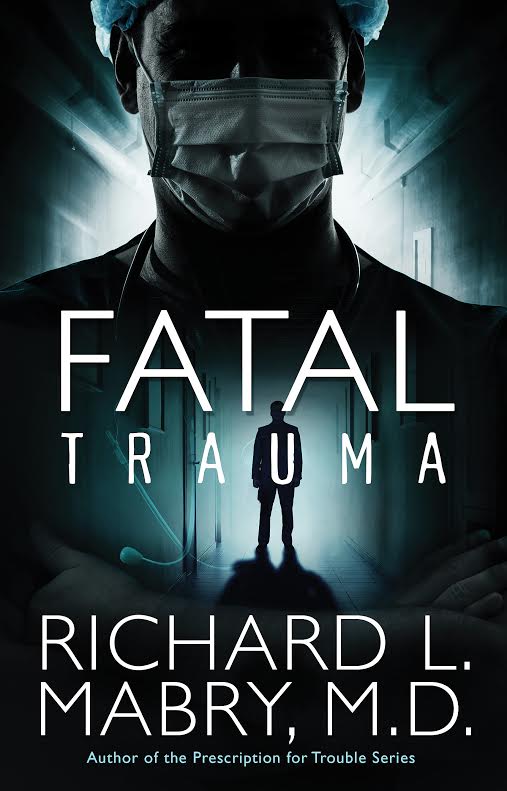 Meet an ER doc and a nurse in
Richard Mabry's
medical suspense
Fatal Trauma
Abingdon Press
********
The Story
When Dr. Mark Baker and Nurse Kelly Atkinson are held at the mercy of a dangerous gunman, the lives of every emergency room patient are at stake. At the end of the evening three men are dead. One of them
is a police officer who couldn't be saved despite Mark's best efforts. The other two are members of the feared Zeta drug cartel.
Though the standoff is over, the killing is not, because when the drug cartel loses its members, revenge is not far behind. Facing an adversary whose desires are dark and efforts are ruthless, Mark finds
himself under suspicion as a killer, yet still a potential victim. When he turns to his high school sweetheart, attorney Gwen Woodruff, for help, Kelly helplessly looks on, as she hides her own feelings for the good
doctor.
At the height of the conflict, three questions remain: Who is the shooter? Who will the next victim be? And can Mark prove his innocence before the gun turns on him?
Introducing Mark & Kelly
Dr. Mark Baker (ER doctor)
Brief physical description
A bit over six feet tall, 175 pounds. Straw-colored hair. Blue eyes. Sometimes needs a shave.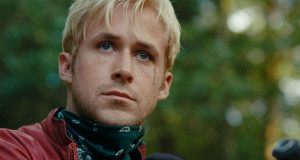 Resembles…
Ryan Gosling (when he bleached his hair for The Place Beyond the Pines)
Strengths and weaknesses
He's tough—he has to be to get through medical school and be a successful ER doctor. But Mark also has doubts about himself, and these are strengthened by his initial thoughts of self-preservation when confronted with a gun-wielding man in the ER. The more he thinks about it, the more he's afraid he's let others down…and will, again.

Quirk (if any)
Nominal Christian, although most of his high school church attendance was in the congregation pastored by girlfriend's (Gwen) father. Then (like a lot of students) he moved away from organized religion while in college, completely avoided it in med school and residency training. Now he's a bit afraid of the strong faith of his girlfriend, Kelly.

Your inspiration for the character
No one person, but rather the knowledge that many in the medical profession (myself included) were tempted to use a busy schedule as an excuse to "forget" their relationship with God.

Background to the story
Fatal Trauma began to take shape in my mind as I discussed with a colleague the story of one of our residents (a talented female doctor) who faced down a gun-wielding patient in the Parkland Hospital ER.
Nurse Kelly Atkinson
Brief physical description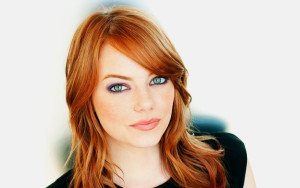 Average height, nice figure; red hair, green eyes. Attractive, but doesn't flaunt it.
Resembles… Emma Stone
Strengths and weaknesses
She's an only child, whose parents are divorced. Each has remarried and moved away, and she's "on her own," but doesn't seem to mind. The turmoil of her family drew her closer to God—He was (and remains) the one Constant in her life.
Quirk (if any)
She thinks Mark may be "the one," but he's not ready to make a commitment. Does a spark of faith still burn within him…and can she coax it into flame?

Your inspiration for the character
My initial response is "no one," but on reflection I've known people like this—ready to be a catalyst in the faith journey of others.
Thanks Richard.
Relz Reviewz Extras
Character spotlight on Dr Elena Gardner
Reviews of Code Blue and Medical Error
Character spotlight on Cathy & Will
Q&A with Richard
Interview with Richard
Visit Richard's website and blog
Buy at Amazon or CBD