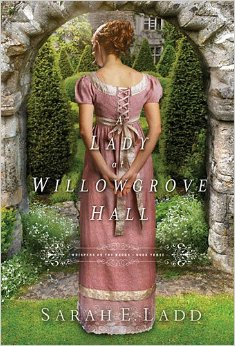 Meet a lady's companion and a steward in
Sarah E. Ladd's
historical romance
A Lady at Willowgrove Hall
Thomas Nelson
********
The Story
Her secret cloaks her in isolation and loneliness. His secret traps him in a life that is not his own.
Darbury, England, 1819
Cecily Faire carries the shame of her past wherever she treads, knowing one slip of the tongue could expose her disgrace. But soon after becoming a lady's companion at Willowgrove Hall, Cecily finds herself face-to-face with a man well-acquainted with the past she's desperately hidden for years.
Nathaniel Stanton has a secret of his own—one that has haunted him for years and tied him to his father's position as steward of Willowgrove Hall. To protect his family, Nathaniel dares not breathe a word of the truth. But as long as the shadow looms over him, he'll never be free to find his own way in the world. He'll never be free to fall in love.
When the secrets swirling within Willowgrove Hall come to light, Cecily and Nathaniel must confront a painful choice: Will they continue running from the past . . . or will they stand together and fight for a future without the suffocating weight of secrets long kept?
Introducing Cecily & Nathaniel
Cecily Faire

Brief physical description: 
Cecily Fair has hair that is far too unruly and curly — or so she thinks.  In the shadows, her hair appears to be auburn, but when she steps into the sunlight it boasts bright copper glints. Her eyes are light green, and a few freckles on her fair cheeks hints at too many hours spent in the sun without a bonnet to protect her.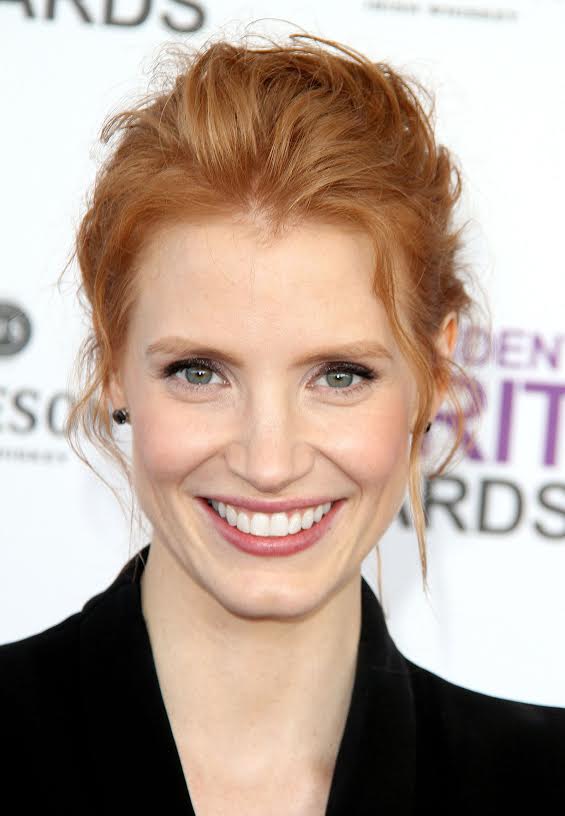 Resembles…
When I sit down to write a book, I rarely have a clear idea of what the characters look like.  Figuring out a character's physical characteristics is part of the fun of getting to know them, I think!  But usually, at some point in the writing process, I see an actor/actress in a magazine or in a movie who fits the description I have in mind, and the actress Jessica Chastain is what I imaging Cecily Faire looks like.
Strengths and weaknesses
Cecily has a very tender heart, and she is loyal to a fault.  She cares a great deal for the people around her.  But since she is keeping a secret, she is reluctant to trust others and share too much about herself, which prevents her from forming very deep attachments from those around her.
Quirk (if any)
Cecily Faire is quite accomplished at needlework.  Her mother taught her to sew when she was quite young, and she enjoys embellishing her gowns and doing needlework in her spare time.

Your inspiration for the character: 
With every book in the Whispers on the Moors series,I asked myself the following question: What would a woman during the Regency NOT do? Cecily Faire, our heroine, was not born into wealth.  In fact, she was a blacksmith's daughter, and she made a mistake in her youth that could have ruined her socially. Normally, a woman in her situation would never dream of becoming a lady's companion. But after attending a school for young ladies, Cecily is given the opportunity to be a lady's companion for Mrs. Trent at Willowgrove Hall.
Nathaniel Stanton
Brief physical description: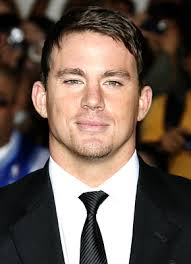 Nathaniel Stanton is the steward at Willowgrove Hall, just as is father was before him.  He has dark hair and pale blue eyes.  He has a very strong jawline and a straight nose.
Resembles…
Again, I rarely start a book with a character's description firm, but the actor Tatum Channing fits the picture I have in my head of Nathaniel.
Strengths and weaknesses
Like Cecily, Nathaniel is fiercely loyal, especially to his family.  After his father's death, he takes over his father's position as steward of Willowgrove Hall and selflessly provides for his mother and his sisters. His actions are very honorable, but in tending to his responsibilities, he neglects his own dreams.
Your inspiration for the character: 
Nathaniel is the steward of an estate, but it is not necessarily the life he would have chosen for himself.  He lives in the shadow of his father, and he is constantly proving his worth.
Background to the story
In A Lady at Willowgrove Hall, I really wanted to explore the world of how secrets and how they affect us.  Cecily Faire has a secret — she made a mistake in her past, and she believes that if the truth is revealed she will be ruined.  Nathaniel Stanton also has a secret — but his secret is a family secret, and in order to protect his mother and sisters he will go to any length to keep it hidden.  While writing this story, I really enjoyed discovering how each character's secret shaped his/her actions and decisions.    Both Cecily and Nathaniel had to come to terms with their secrets before they were free to truly love each other.

~~~~~~~~~~~~~~~~~~~~~~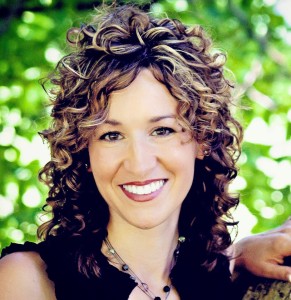 Sarah E. Ladd has always loved the Regency period — the clothes, the music, the literature and the art. A college trip to England and Scotland confirmed her interest in the time period and gave her idea of what life would've looked like in that era. However, it wasn't until 2010 that she started writing seriously. Her latest release, A Lady at Willowgrove Hall is the third and final release in the Whispers on the Moors series.
To keep up with Sarah E. Ladd, visit www.sarahladd.com, become a fan on Facebook (Sarah Ladd Author) or follow her on Twitter (@SarahLaddAuthor).
Relz Reviewz Extras
Character spotlight on William & Patience
Sarah's Author Alert
Visit Sarah's website
Buy at Amazon: A Lady at Willowgrove Hall or Koorong