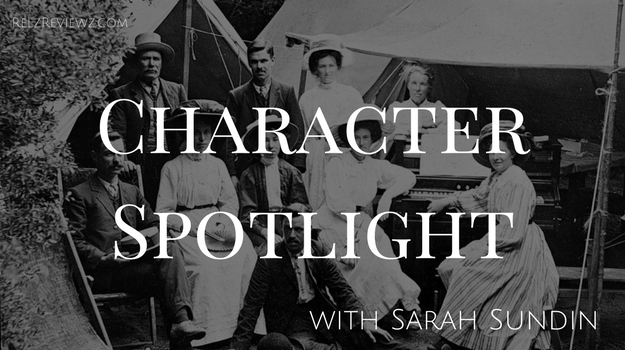 Sarah Sundin's latest characters are here! If you haven't read one of Sarah's novels you are truly missing out on a slice of history as well as a romantic and intriguing story line. Sarah's WWII novels are exceptional ~ both from an historical viewpoint just as much as her characterisation and plots. I'm excited for you to meet Dorothy and Wyatt and hope you get your hands on a copy of The Sea Before Us, the first book in her Sunrise at Normandy series, set during the latter stages of the second World War. Be sure to enter the giveaway below for your chance to win a copy of The Sea Before Us, courtesy of Revell Books.
***
Second Officer Dorothy Fairfax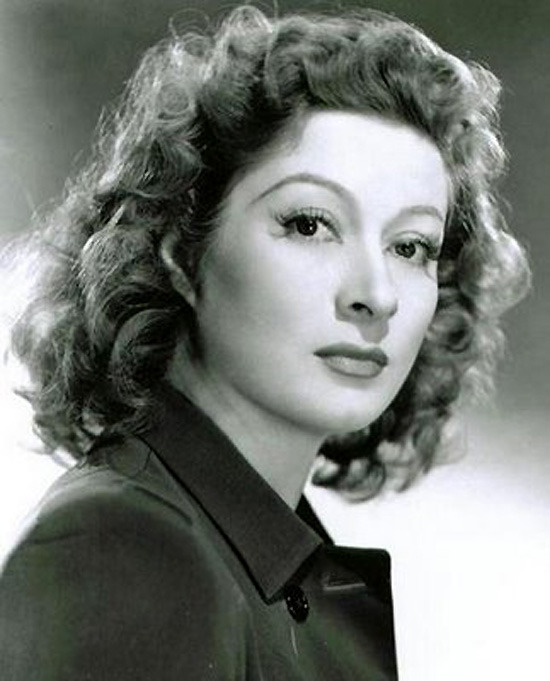 Physical Stats
Height
5'4"
Hair colour & style
Bright red. She wears it in a low bun to fit under her uniform cap.
Eye colour
Blue
Dress sense
As an officer in Britain's Women's Royal Naval Service during World War II, she wears her "Wrens" uniform—a smart double-breasted navy blue jacket, a navy blue skirt, a white blouse, and the tricorn Wrens officers' cap. With severe clothing rationing in England, she's thankful for her uniform—but she does missing dressing up!
Resembles… 
Greer Garson
Can't live without…
Her black Scottish terrier, Bonnie Prince Charlie, because the little dog reminds her of happier times. And he's simply darling.
Strengths
Friendly, enthusiastic, animated, and bright. She adores her friends, and loves bringing out the best in them.
Vulnerabilities
She's always felt unloved, especially since the war began, so she overcompensates and tries to remake herself. Also, her love of fun and excitement sometimes causes her trouble.
Passions

Dorothy loves painting and drawing. Art helps her express her feelings. Currently, she's using her artistic skills in the WRNS to analyse vacation photographs and postcards to create diagrams and maps of Normandy that will be used by the Allies on D-day.
What book or movie would they recommend?

Her favorite movie is Random Harvest, starring Greer Garson—she loves the poignant romance, the darling little kilt the heroine wears in the beginning of the movie, and her favorite actress—partly because someone once told Dorothy she looks like Greer Garson.
Your inspiration for the character

The British people during World War II have always impressed me with their strength and resilience. Dorothy Fairfax represents that spirit, doing her best to be cheerful and productive despite great loss and pain and hardship.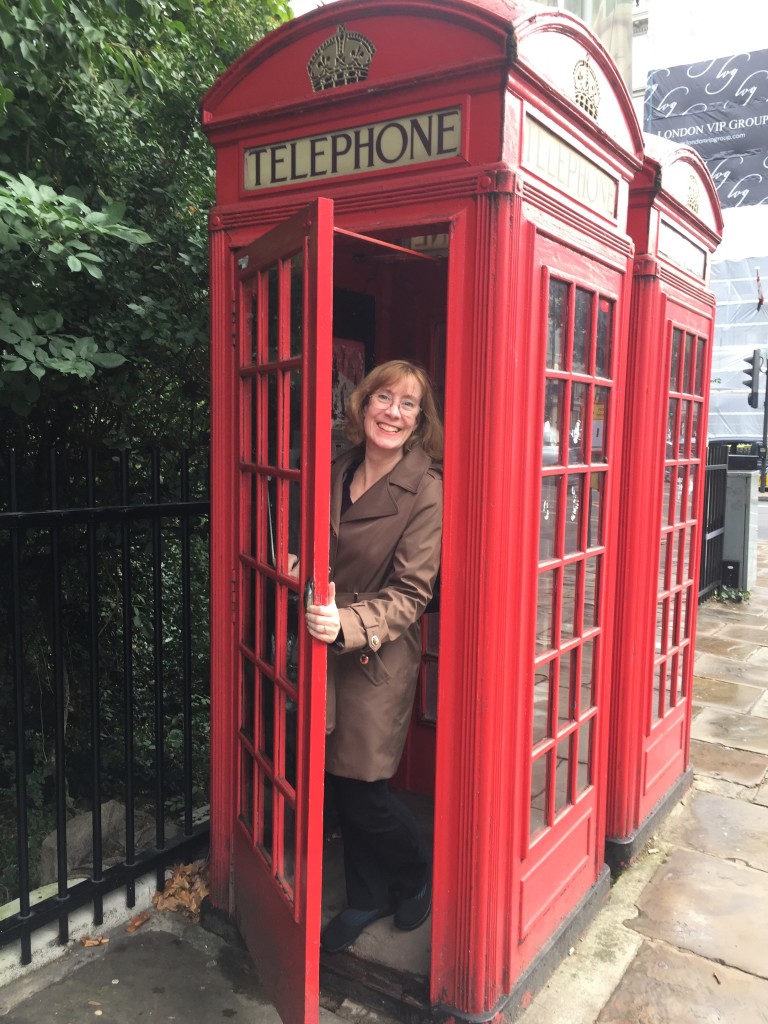 Sarah indulging in some research on the streets of London!
***
Lt. Wyatt Paxton
Physical Stats
Height:
6'0"
Hair colour & style:
Sandy-blond, worn short.
Eye colour:
Gray-blue.
Dress sense:
Wyatt is an officer in the US Navy and wears dress blues. Since he's never had much interest in fashion, this is fine with him.
Resembles… 
I can't find anyone famous. He has friendly, boy-next-door good looks, not drop-dead gorgeous, but the kind of man who grows on you as you get to know him.
Can't live without…
He's been living "without" for almost three years, when he lost everything that meant anything to him—except his faith.
Strengths
Wyatt is quiet, steady, honest, loyal, and thoughtful. A born protector, he's drawn to those who are vulnerable or hurting.
Vulnerabilities
Almost three years earlier, Wyatt set into motion a tragic string of events that forced him to run away from home. He's determined to pay off his debt and subconsciously punishes himself. Since loyalty to his family has always been dear to him, this estrangement from his loved ones aches.
Passions

His work. He's thorough and conscientious as he draws up naval bombardment plans for D-day, knowing they could be the key to success or failure.
What book or movie would they recommend?

He's always loved Charles Dickens and is re-reading David Copperfield and Hard Times. It's exciting for this Texas boy to be in London.
Your inspiration for the character
What would it be like to be responsible for the death of someone beloved by your community, by your family—by yourself? This is the question that led to Wyatt's story. As the "good" oldest brother, Wyatt is shaken to the core by his actions, but he's determined to make things right with his family.
Background to the story 
While researching the US Navy's role in World War II for my Waves of Freedom series, I became fascinated by the role played by American destroyers off Omaha Beach. I wanted to tell the story of D-day from the sea, from the air, and from the ground—and the three Paxton brothers were born. Since the stories play out in parallel, at the same time, the brothers had to be estranged to make the concept work. In The Sea Before Us, Wyatt and Dorothy work together in London to help make Allied naval plans for D-day. Wyatt hopes she'll return his growing love, but will family secrets, misplaced secrets—and the seas off Normandy—separate them forever?
Thank you Sarah!
In 1944, American naval officer Lt. Wyatt Paxton arrives in London to prepare for the Allied invasion of France. He works closely with Dorothy Fairfax, a "Wren" in the Women's Royal Naval Service. Dorothy pieces together reconnaissance photographs with thousands of holiday snapshots of France–including those of her own family's summer home–in order to create accurate maps of Normandy. Maps that Wyatt will turn into naval bombardment plans.

As the two spend concentrated time together in the pressure cooker of war, their deepening friendship threatens to turn to love. Dorothy must resist its pull. Her bereaved father depends on her, and her heart already belongs to another man. Wyatt too has much to lose. The closer he gets to Dorothy, the more he fears his efforts to win the war will destroy everything she has ever loved.

The tense days leading up to the monumental D-Day landing blaze to life under Sarah Sundin's practiced pen with this powerful new series.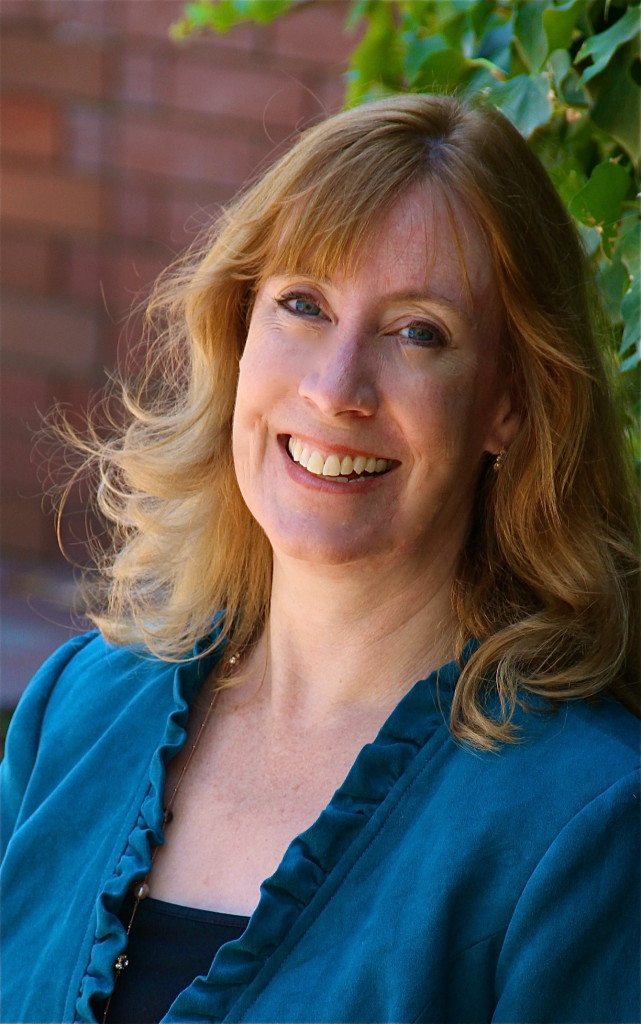 Sarah Sundin is the author of ten historical novels, including The Sea Before Us. Her novels When Tides Turn and Through Waters Deep were named to Booklist's "101 Best Romance Novels of the Last 10 Years," and Through Waters Deep was a finalist for the 2016 Carol Award and won the INSPY Award. A mother of three, Sarah works on-call as a hospital pharmacist and teaches Sunday school. Please visit her at http://www.sarahsundin.com.
Relz Reviewz Extras
All Things Sundin @ Relz Reviewz
Visit Sarah's website and blog
Buy from Amazon: The Sea Before Us or Koorong