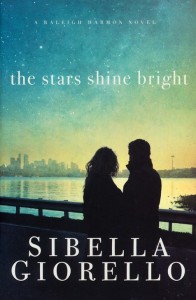 Meet Special Agent Jack Stephanson 
from Sibella Giorello's
The Stars Shine Bright
Thomas Nelson
The Story
Sent undercover to a thoroughbred horse track, Raleigh takes on a double life to find out who's fixing the races. But when horses start dying and then her own life is threatened, Raleigh realizes something bigger—and more sinister—is ruining Emerald Meadows.
She's never felt more alone.
Her one contact with the FBI is Special Agent Jack Stephanson, a guy who seems to jump from antagonistic to genuine friend depending on the time of day. And she can't turn to her family for support. They're off-limits while she's undercover, and her mother isn't speaking to her anyway, having been confined to a mental hospital following a psychotic breakdown. Adding insult to her isolation, Raleigh's fiancé wants them to begin their life together—now—precisely when she's been ordered not to be herself.
With just days left before the season ends, Raleigh races to stop the killing and find out who's behind the track's trouble, all the while trying to determine if Jack is friend or foe, and whether marrying her fiancé will make things better—or worse.
Raleigh is walking through the darkest night she's faced, searching for a place where the stars shine bright.
Introducing Special Agent Jack Stephanson
Brief physical description
Jack Stephanson, FBI agent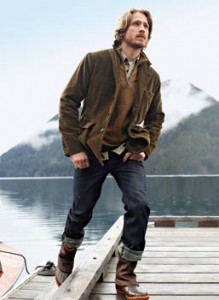 Jock. Square-faced. Tall. Blue-green eyes but the color shifts based on what he's feeling. He walks like he owns the street.
Actor/famous person 
He looks very similar to this guy, who I found in the Eddie Bauer catalog. Oh, the Bureau would make him cut his hair.
Strengths and weaknesses
Strengths include confidence, focus, determination.
But like all human beings, his strengths turn into weaknesses. For instance, he struggles to be humble, intuitive or less monomaniacal about his goals.
Quirk (if any)
Jack wears extremely loud and obnoxious clothing while undercover, convinced that the wardrobe works like reverse psychology on bad guys.
Your inspiration for the character
Several cops and FBI agents. Real men who morphed into one fictional character.
Background to the story
Raleigh Harmon — who works side-by-side with Jack Stephanson — is coming off an FBI suspension. Her first assignment is to go undercover at a horse track and figure out who's fixing the races. But she quickly finds herself in even deeper trouble when she discovers something more sinister than race-fixing. And when somebody tries to kill her.
Relz Reviewz Extras
Character spotlight on Raleigh
Visit Sibella's website and blog
Buy The Stars Shine Bright at Amazon or Koorong