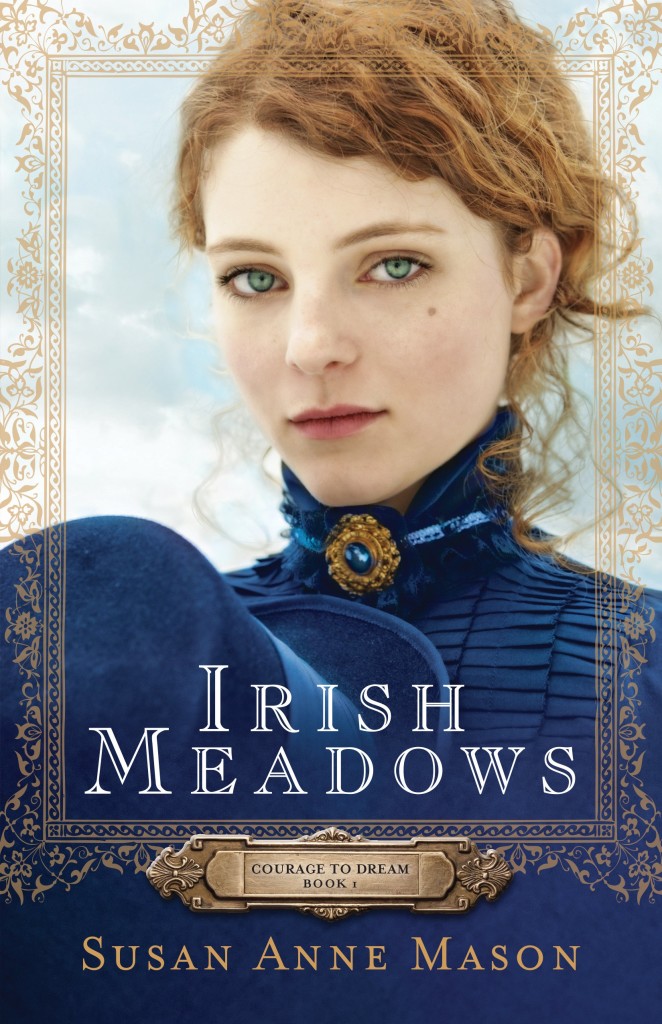 Meet a tomboy and a stable hand
Susan Anne Mason's
historical romance
Irish Meadows
Bethany House
**********
The Story
Brianna and Colleen O'Leary know their Irish immigrant father expects them to marry well. Recently he's put even more pressure on them, insinuating that the very future of their Long Island horse farm, Irish Meadows, rests in their ability to land prosperous husbands. Both girls, however, have different visions for their futures.
Brianna, a quiet girl with a quick mind, dreams of attending college. Vivacious Colleen, meanwhile, is happy to marry–as long as her father's choice meets her exacting standards of the ideal groom. When former stable hand Gilbert Whelan returns from business school and distant relative Rylan Montgomery visits Long Island during his seminary training, the two men quickly complicate everyone's plans.
As the farm slips ever closer to ruin, James O'Leary grows more desperate. It will take every ounce of courage for both sisters to avoid being pawns in their father's machinations and instead follow their hearts. And even if they do, will they inevitably find their dreams too distant to reach?
Introducing Brianna & Gilbert
Brianna O'Leary
Brief physical description
Light red hair, green eyes, medium height, slender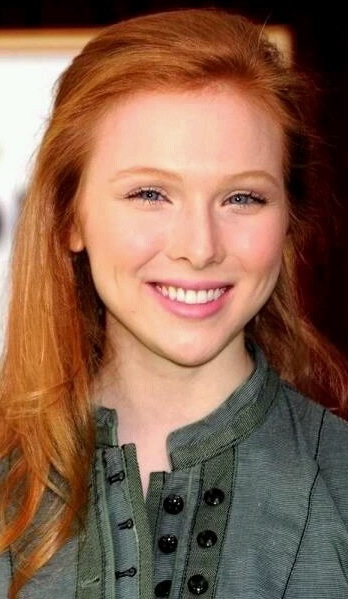 Resembles…
At first I had actress Amy Adams in mind, but she seemed a bit too mature and confident, so I found actress Molly Quinn (who plays Richard Castle's daughter on Castle) to be a good fit!
Strengths and weaknesses
Strengths: intelligent, loyal, kind, compassionate, loves animals (especially horses).
Weaknesses: timid, wants to please people (particularly her father), lacks confidence, naïve.
Quirk (if any)
Brianna is somewhat of a tomboy and she used to steal her brothers pants to ride horses until her mother finally sewed legs into some of her old skirts.
Your inspiration for the character
I think partly Anne of Green Gables, partly Meggie from The Thornbirds.
Gilbert Whelan
Brief physical description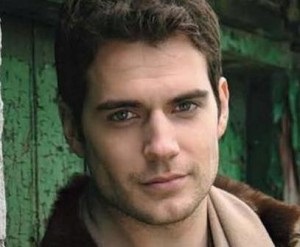 Tall, dark hair, blue eyes, broad shoulders.
Resembles…
I used actor Henry Cavill as the inspiration for Gil!
Strengths and weaknesses
Strengths: smart, loyal, kind, has a passion and an innate way with animals (especially horses).
Weaknesses: wants to please people (particularly his guardian, James O'Leary), has a hard time saying no, and is a bit wishy -washy in his decisions (until he learns better).
Quirk (if any)
The only quirk I can think of is that Gil studied business at college when he hates working at a desk!
Your inspiration for the character
I think Gilbert Blythe of the Anne of Green Gables series was the inspiration for the character. I always loved his undying devotion to Anne!
Background to the story
The overall story came together in bits and pieces. I loved the idea of writing a family saga, complete with the underlying tension of the various relationships, some secrets, as well as a forbidden love. I have always been intrigued by the mini-series "The Thornbirds", based on the book by the same title. It's the story of an Irish family who travels to Australia when they find out they are heirs to a wealthy woman's fortune and vast estate. The tragic beauty of the youngest daughter's unrequited love for the local priest lingered in my mind, and I loosely based some elements my O'Leary family's story (namely Colleen and Rylan's romance) on this saga.
Thanks Susan!
Relz Reviewz Extras
Visit Susan's website
Buy at Amazon: Irish Meadows or Koorong