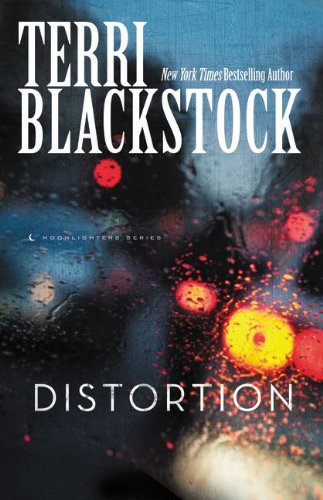 Meet a moonlighting PI in
Terri Blackstock's
suspense
Distortion
Zondervan
The Story
Juliet Cole's life has been dismantled by the murder of her husband. She doesn't know who—or what—to trust when everything she has believed to be true about her marriage has been a lie.When Juliet Cole's husband of fifteen years is gunned down in a dark parking lot before her eyes, she thinks it was a random shooting. Devastated and traumatized, she answers hours of questioning. When she's finally allowed to return home to break the news to her boys, she hears a voicemail that takes the situation from a random shooting to a planned, deliberate attack. "Mrs. Cole, we know you have access to the supply and the money. If you don't turn fifty million over to us and give us the codes, then you'll be burying more family members."
Suddenly, Juliet realizes that she and her children could be in danger. She teams up with her sisters and PI Michael Hogan to dig into the sham Bob has been living for years. The more she learns, the worse the betrayal. A drug trafficking history, a fortune in cash, and a secret family all emerge to turn Juliet's belief system on its head, and threaten the things she loves. Are she and her sisters skilled enough as sleuths to get to the truth?
Introducing Holly Cramer
Brief physical description –
Holly Cramer is twenty-eight years old. She has blonde hair with pink tips, and tattoos on her arms.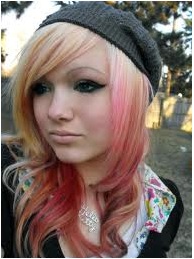 Resembles…
See attached picture
Strengths and weaknesses
Holly's impulsiveness sometimes serves her well as she moonlights as a private investigator when she's not driving a taxi. She is sometimes stupidly fearless. That's a strength and a weakness. She also loves her family fiercely and really seeks the approval of her sisters and brother. But one of her weaknesses is that she was a preacher's kid as a small child, and her father fell from grace when he left the family for another woman. She experienced the rejection of the church that had been their family until then, and has never returned to church since. Much of her reaction in life is filtered through that childhood pain.

Quirk (if any)
Holly is impulsive and has made a lot of mistakes in her life. She drives a taxi because she's lost so many jobs that she couldn't earn a living, until her sister helped her buy a taxi so she couldn't get fired again.
Your inspiration for the character
Holly was inspired by all the young women I know who feel they've messed their lives up so much that God must be disgusted by them. I wanted readers to see that God isn't disgusted. He still has big plans for them, and it's not too late for them to accept His redemption. Jesus came to wipe their slates clean, and they can start over as children of the King. But it takes three books for Holly to get to that point. In the first book, Truth Stained Lies, she's hiding her pregnancy from her family and considering abortion, and she hates herself. By the end of the series, she realizes her value in God's eyes and the purpose He has for her life. But don't worry—she won't ever lose her quirkiness.

Background to the story
My husband and I were returning a U-Haul truck one night after moving, and the rental store was in a scary area. As my husband walked through the dark parking lot to return the key, I worried someone would run out from the shadows and shoot him. I started asking myself what kind of person would do that and why. My suspense writer's mind wouldn't let go of that, and by the time we were home, I had "experienced" his murder and plotted out who killed him and why. That idea fit well as the second book in my Moonlighters Series, because in the first book, I've set Juliet up as having a perfect life as the wife of a prominent surgeon. She has the greatest faith in her family, but now her faith is being tested when her husband is gunned down in a parking lot before her eyes. And as she searches for the killer and tries to protect her two sons, it becomes evident that her husband had a secret life. Lies pile upon lies, until she no longer knows what to believe about her life is shattered.
But Juliet's faith is strong, so I really wanted to show my readers how to hang on when your life is falling apart. Whom can you trust when you've been so deeply betrayed? Do you trust in your horrible circumstances, or in the Creator who holds your life in His hands?
Thanks Terri!
Relz Reviewz Extras
Visit Terri's website and journal
Buy Distortion at Amazon or Koorong