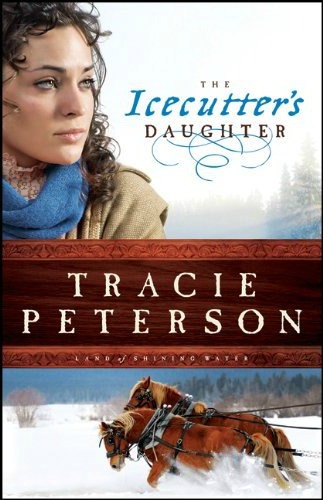 Meet an unconventional woman and a furniture maker in
Tracie Peterson's 
historical romance
The Icecutter's Daughter
Bethany House
~~~
The Story
Merrill Krause longs for a family of her own, but she's bound by a promise to her dying mother to care for her father and older brothers until they no longer need her. She enjoys being part of the family business, harvesting ice during the brutal Minnesota winters. Merrill actively takes part, possessing a keen ability to work with the horses–despite the advice of her good friend, who disapproves of her unladylike behavior. 
When Rurik Jorgenson arrives in their small town to join his uncle doing carpentry, he soon crosses paths with Merrill. But unlike other men, who are often frightened away by her older brothers, Rurik isn't intimidated by them or by Merrill's strength and lack of femininity. As he thrives under the mentorship of his uncle, Rurik dreams of inheriting the business and claiming Merrill as his wife. But while he is determined to start a new life, the past is determined to follow him when his former fiancee and her brother show up in town. Soon Rurik is put in the center of a major scandal that may damage his relationship with Merrill. Can they learn to trust God–and each other–and embrace the promise of love?
Enjoy meeing Merrill Krause
Brief physical description
Taller than most women at nearly 6',  used to using her strength for hard work, curly brown hair, green eyes.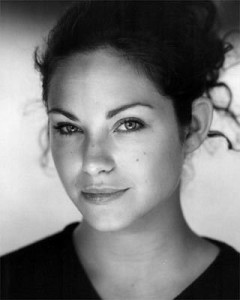 Resembles…
Below is the photo I used – this is actress Siri Sevgler – as you can see the photo on the book is a great match.
Strengths and weaknesses
Merrill is awkward around most other women because she's been raised with four brothers.  She's not a girly girl and worries that this makes her less attractive to the opposite sex. However, she's an ideal help mate able to get out and work as hard as any of the men.
Quirk (if any)
Not so much a quirk as a side characteristic – Merrill is a phenomenal cook – wins blue ribbons and is well known for her ability.  And, she learned to paint on furniture when she was young.  She learned this skill from her mother and it is a way she continues to feel close to her mother who has been dead for years.
Your inspiration for the character
I have a dear friend named Merrill.  She is very much like the book character of Merrill Krause and she is an incredible cook and paints!  Merrill has long been precious to me and she's a strong woman of God.
Background to the story
The area of Waseca, Minnesota is well-known for icecutting and I wanted to portray a story that dealt with this skill from long ago.  I also wanted to share bits of German and Swedish heritage from some of the people who settled this area of Minnesota.  And of course, I wanted to create a strong spiritually encouraging story that would leave the reader feeling uplifted and closer to the Lord.
Thanks Tracie!
Relz Reviewz Extras
Character Spotlight on Carissa & Tyler (Taming the Wind)
Visit Tracie's website
Buy The Icecutter's Daughter at Amazon or Koorong