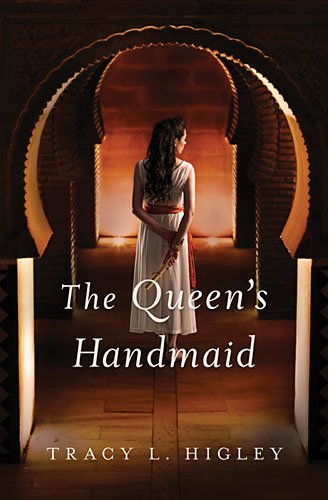 Meet an artistic servant girl in
Tracy Higley's
ancient romance
The Queen's Handmaid
Thomas Nelson
The Story
From the servant halls of Cleopatra's Egyptian palace to the courts of Herod the Great, Lydia will serve two queens to see prophecy fulfilled.
Alexandria, Egypt 39 BC
Orphaned at birth, Lydia was raised as a servant in Cleopatra's palace, working hard to please while keeping everyone at arm's length. She's been rejected and left with a broken heart too many times in her short life.
But then her dying mentor entrusts her with secret writings of the prophet Daniel and charges her to deliver this vital information to those watching for the promised King of Israel. Lydia must leave the nearest thing she's had to family and flee to Jerusalem. Once in the Holy City, she attaches herself to the newly appointed king, Herod the Great, as handmaid to Queen Mariamme.
Trapped among the scheming women of Herod's political family—his sister, his wife, and their mothers—and forced to serve in the palace to protect her treasure, Lydia must deliver the scrolls before dark forces warring against the truth destroy all hope of the coming Messiah.
Introducing Lydia
Brief physical description
Lydia is a typical Mediterranean woman, with long dark hair, dark eyes, and olive-colored skin. She's petite, and has the hands of an artist.
Resembles…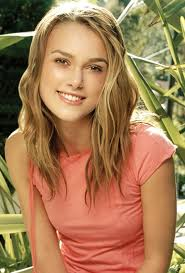 While I was writing The Queen's Handmaid,  I had some pics of Keira Knightley in my files and in my head, both photos of her looking a bit young and innocent, and photos in costume, looking more like a princess.
Strengths and weaknesses

Lydia's greatest strength is her desire to be useful to other people, especially through creating beauty around them. She's talented with fabrics, paint,  flowers, and pottery. But her greatest weakness creeps in here, too, as it so often does with all of us—she relies too heavily on pleasing people to give herself an identity and self-worth.
Your inspiration for the character

When I decided to write a story that explored the relationships between Cleopatra, Herod the Great, Mark Anthony and Caesar Augustus, I started searching for someone to "witness" all the fascinating goings-on  of the time. Most of the historical figures were evil, or would be dead, by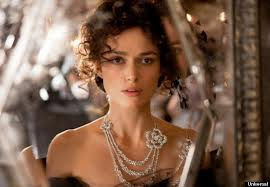 the time my story ended!  So it made sense to create Lydia, a servant girl who travels through three palaces in search of her destiny and in protection of ancient scrolls of prophecy. While she witnesses the machinations of royalty, she has her own adventure to live out!
Background to the story
The idea for The Queen's Handmaid really began with my lifelong curiosity about the magi who came to Bethlehem at the birth of Jesus. Where did they come from? How did they know they sought a king? I found myself wanting to take a step backward in time from that pivotal moment in history, to understand the religious and political climate in which it took place.  When I happened upon the little-known fact that Herod the Great was a close friend of Mark Antony's, and that he made an enemy of Cleopatra by refusing her manipulative advances, I had an episode for fiction that was too good to pass up!
Thanks Tracy ~ I adore your stories!
Relz Reviewz Extras
Reviews of Pompeii, Petra, Guardian of the Flame and City of the Dead
Character spotlights for Pompeii, Petra, Guardian of the Flame, Shadow of Colossus (now Isle of Shadows) and City of the Dead
Visit Tracy's website and blog
Buy The Queen's Handmaid at Amazon or Koorong