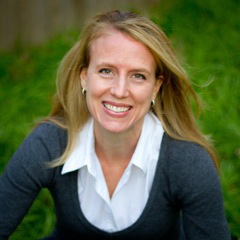 Discover more about
Becky Wade
and her contemporary romance
Meant to be Mine
Bethany House
~~~~~~~~
What was a favourite childhood book of yours?
My mom read Little House on the Prairie to me out loud before I was old enough to read to myself.  I still remember sitting beside her on the sofa and listening to her read.  And I still remember how much I adored that book.
Do you remember the title of the first story you ever wrote? What was it about?
It was titled The Baron's Raven.  It was a general market historical romance that began in Norway and followed the characters to England.  I remember that the heroine was extraordinarily spoiled and that she had black hair (thus the 'Raven' in the title.)  I remember that the hero was a Baron who fell madly in love with the heroine even though she never gave him a reason to do so.  I'm embarrassed to say that at that time, I thought myself, the novel, and the title quite clever.
Huge surprise: absolutely no one wanted to publish it.
If you weren't a writer, what career would you/did you/do you have pursued?
Well, I attained a business degree from Baylor University.  It's interesting to me that my eighteen year old self chose business, because it's clear to me now that I never would have liked working in the business world.
If I hadn't become a mom/writer, I think I'd have made a very good queen, horsewoman, or dancer.
Realistically?  I suspect I would have (or still might) enjoy a career as an editor, a graphic designer, or a librarian.
Why do you write stories?
Some days, I have no earthly idea.  It's hard!  And occasionally stressful.  And I'm certainly not in it for the money.
Most days, though, I remember that I write because God has called me to do this work for His glory.  The blessing?  He calls us to do the things He's wired us to love doing.
Meant to be Mine
Ty Porter has always been irresistible to Celia Park. All through high school–irresistible. When their paths cross again after college–still irresistible. This time, though, Ty seems to feel exactly the same way about Celia. Their whirlwind romance deposits them at a street-corner Las Vegas wedding chapel. 
The next morning they wake to a marriage certificate and a dose of cold reality. Celia's ready to be Ty's wife, but Ty's not ready to be her husband. He's a professional bull rider, he lives on the road, and he's long planned to settle down with the hometown girl he's known since childhood. 
Five and a half years pass. Celia's buried her dreams so that she can afford to raise her daughter. Ty's achieved all of his goals. Or thought he had, until he looks again into the eyes of the woman he couldn't forget and into the face of the child he never knew he had.
How much will Ty sacrifice to win back Celia's trust and prove to her that their spontaneous marriage can still become the love of a lifetime?
Describe your novel in 5 adjectives
Romantic.  Fun.  Humorous.  Emotional.  Modern.
Please share a little about one of your main characters
The hero of Meant to Be Mine is Ty Porter, a pro bull rider.  If you've read any of my previous books you already know that his appearance can be summed up with one word: hunky.  His plan at the outset of the book is to divorce the heroine and marry a woman who's perfect for him in every way.  Ty's blunt, charming, successful, and confident.  He has a weakness for breakfast pastries.  And he wears alligator skin cowboy boots.
What spiritual theme or question does your story deal with?
Forgiveness.  Both of Meant to Be Mine's two main characters struggle to forgive one another as well as to accept God's forgiveness.
Share a recent movie or tv show that you have loved, and why?
I thoroughly enjoyed the movie Austenland.  It charmed me!  It made me laugh out loud.  The premise was unique, and the hero yummy.  I found the romance sweet and unpredictable.
What novel are you working on now?
I'm currently revising the third of my Porter Family novels.  This one stars Jake Porter.  (He's the wounded Porter brother with a scar across his face and PTSD).  I'm working to squeeze every bit of juiciness I can out of the 'dark and brooding' hero type.
Thanks Becky! I'm reading Meant to be Mine right now and enjoying every moment
**If you haven't already, check out my Mad Minute video and audio interview with the gorgeous Becky Wade here
Relz Reviewz Extras
Character spotlight on Bo & Meg
Review of My Stubborn Heart
Character spotlight on Matt & Kate
Pop Quiz 2013 with Becky
Get to know Becky
Visit Becky's website
Buy Meant to be Mine at Amazon or Koorong