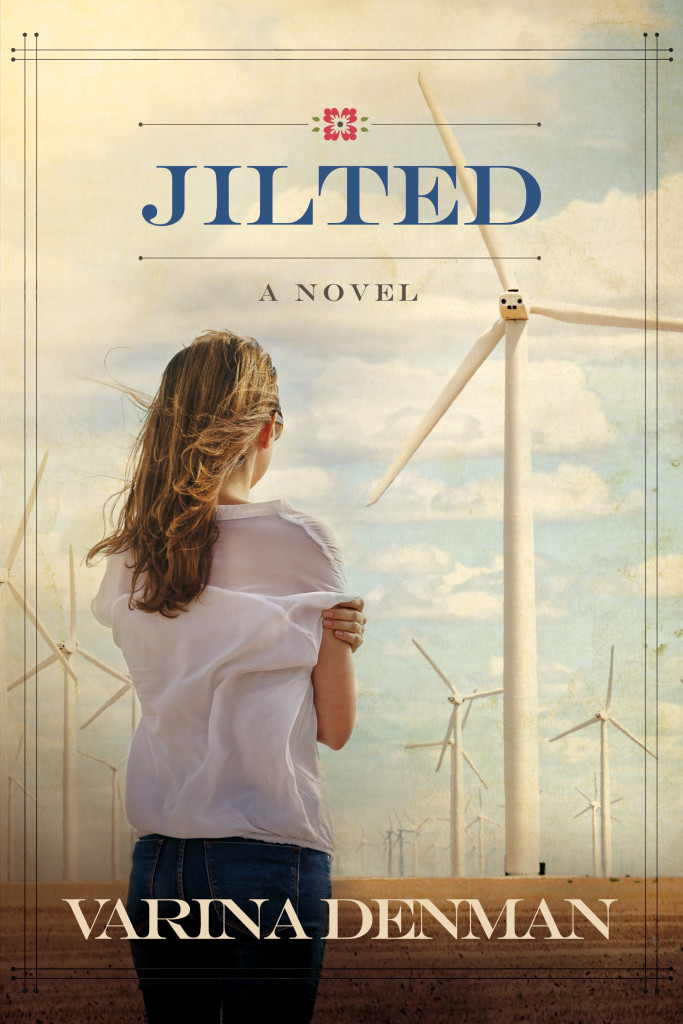 Meet a waitress and an ex-convict in
Varina Denman's
contemporary family drama
Jilted
David C. Cook
The Story

Lynda Turner has struggled with depression since her husband abandoned her and their young daughter fifteen years ago.

Yet unexpected hope awakens when a local ex-convict shows interest. As long-hidden secrets resurface, Lynda must fight for her emotional stability and for a life where the shadow of shame is replaced by the light of love.

Jilted tells of a woman who has lost the joy of living, a man determined to draw her back toward happiness, and a town that must—once and for all—leave the past where it belongs. It is a gentle reminder that all things can work together for good.
Introducing Lynda Turner & Clyde Felton
Lynda Turner
Brief physical description
Lynda Turner is a beautiful forty-three-year-old with long dark hair. She's petite, but she looks even smaller standing next to Clyde Felton, who is an over-sized giant. Lynda works long hours at the local café, so if you see her in town, she'll probably be wearing her brown polyester uniform. Otherwise, you can find her in jeans and her old Converse tennis shoes. Every so often, a visitor to town will mistake her for Ashley Judd.
Strengths and weaknesses
Lynda suffers from depression, so without a doubt, that's her greatest weakness, but she's finally trying to rise above it. (It took her two books to get to this point) Bless her heart. You'd be depressed too, if you'd been through what she's been through: jilted by more than one man, ignored by her friends, and even the church turned its back on her.
But her greatest strength is about to shine through all that darkness. She's bound and DETERMINED to claim her own slice of happiness, and soon she'll begin to realize that her friends, the church … even a handsome man … are trustworthy after all.
Quirk (if any)
When Lynda was a small child, she would hold onto her daddy's index finger. It was just the right size for her to wrap her chubby little fingers around, and she felt safe. Now she's a grown woman, but as she falls for Clyde, she feels safe with him and finds herself holding on to his finger in the same way she held to her daddy's.
Your inspiration for the character
Like Lynda, I also suffer from depression, but unlike her, my symptoms are very mild. Even though I haven't experienced the horrible life struggles that she has had to endure, I have a tender place in my heart for those who have. I hope her story speaks strength to those with similar issues.

Texas
Clyde Felton
Brief physical description
People in town have gotten used to the fact that Clyde Felton is an ex-convict, but when he first came home from prison, most women were afraid of him. And no wonder. He's enormous! Six and half feet tall with muscles like a lumberjack, and now that he's grown his hair long, he seems even scarier. Add to that the fact that he doesn't speak much, and—needless to say—it took a while for the folks in town to trust him again. Clyde looks very much like a younger, larger Trace Adkins.
Strengths and weaknesses
Surprisingly, Clyde almost always sees the good in people, which is in sharp contrast to what the town members usually say about him. The poor man is suspected of every crime in his hometown–from spray paint on the water tower to stolen candy at the United Grocery, which explains his greatest weakness, low self-esteem. Clyde goes to great lengths to keep himself right where he thinks he deserves to be, working a dead end job in Trapp, Texas. All alone.
Quirk (if any)
Having spent twenty years in a state penitentiary, Clyde had a lot of time on his hands which he spent … reading. Most people don't know he's a closet book-a-holic, and when Lynda finds out, she absolutely can't believe it.
Your inspiration for the character
Clyde Felton gradually evolved over the course of the Mended Hearts series. In fact, he wasn't in the original draft of book one, Jaded, but was only added during the book's many re-writes because the plot needed more action. (A convicted rapist definitely adds a touch of spunk to the story.) His character is pretty rough at the start, though over the course of the series, he gradually softens around the edges and becomes less "scary." It wasn't until book three that he admitted to me that he likes to read. I'm not sure where the inspiration came from except that he allowed me to mold him into whatever I needed for the plots of the first two books. Then in the third book, which is his own story, he forced me to get to know him even better. And it was loads of fun!
Background to the story 
The Mended Hearts series revolves around the topic of church hurt, and consequently, forgiveness. The story was inspired by events I've seen in my own life as well as things I've heard other people talk about. In Jilted, Lynda and Clyde have both been hurt by the church, but they each have their own issues as well, and their story was inspired by real life problems I've seen people experience. No, I've never been friends with an ex-convict, so it's not his particular life situation that moved me to write Jilted. It's just the fact that everyone everywhere has problems. We're all dealing with a mess of things, but if we slow down, work through them, and forgive others … we'll be all right in the end.
Rel, thank you for having me on your blog!
A pleasure, Varina!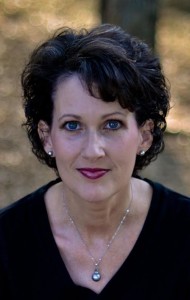 Varina Denman writes stories about the unique struggles women face. A native Texan who spent her high school years in a small Texas town, Varina now lives near Fort Worth with her husband and five mostly grown children. Her passion is helping others make peace with their life situations. Varina's Mended Hearts series is a compelling blend of women's fiction and inspirational romance. Connect with Varina through her website, Facebook, Instagram, Twitter, or Pinterest.
Relz Reviewz Extras
Review of Justified
Visit Varina's website
Buy at Amazon: Jilted or Koorong