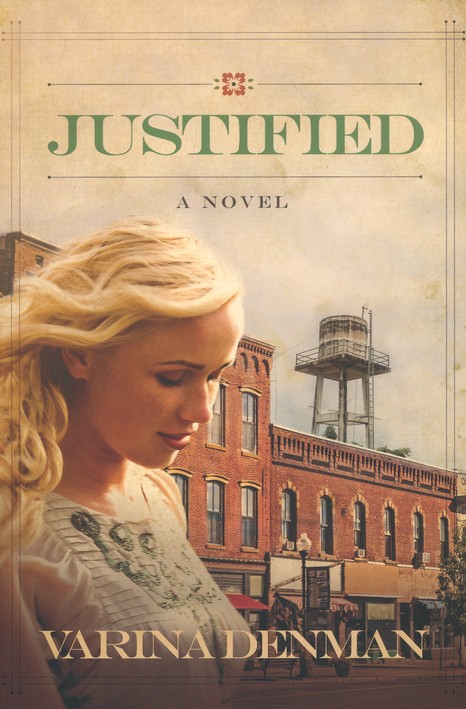 Synopsis:~
In a small Texas town ruled by gossip, Fawn Blaylock believes others are justified in condemning her untimely pregnancy. Stifled by guilt, she yearns for grace while the local football coach treats her with gentle respect.
Justified perfectly captures the rhythm and romance of life in a small town, telling the unforgettable story of a woman searching for renewal, a man looking beyond what others see, and a community torn between judgment and love. It is the unforgettable story of broken dreams, second chances, and relentless hope.
My take:~
In my years of reading, I seem to have acquired an innate sense about the quality of a book in the first chapter or two and it rarely steers me in the wrong direction. One chapter in, I sensed Justified was going to be a special read and by the turn of the final page my initial response to the prose and tenor of that first chapter proved true in every sense. Varina writes with authenticity, courage, and heart, making Justified a compelling read for its plot,  intriguing and flawed characters, the steady pacing which reflects the small town's heartbeat, and the confronting look at the consequences of ill-timed and regretful choices. The spiritual themes echo with clarity, affirming that love covers a multitude of sins and that forgiveness provides peace immeasurable. Reading Jaded, the first book in the series, is not essential but you can be sure I am eager to discover its secrets, along with next novel, Jilted, having devoured Justified and subsequently pondered its characters and themes since closing the book. While there is more to Justified than the love story at its heart, the journey taken by JohnScott and Fawn is beautifully rendered. Readers of Julie Cantrell and Amy Sorrells will find much to love in Varina's voice.
With thanks to the publisher for my review copy via NetGalley
Relz Reviewz Extras
Visit Varina's website
Buy at Amazon: Justified or Koorong