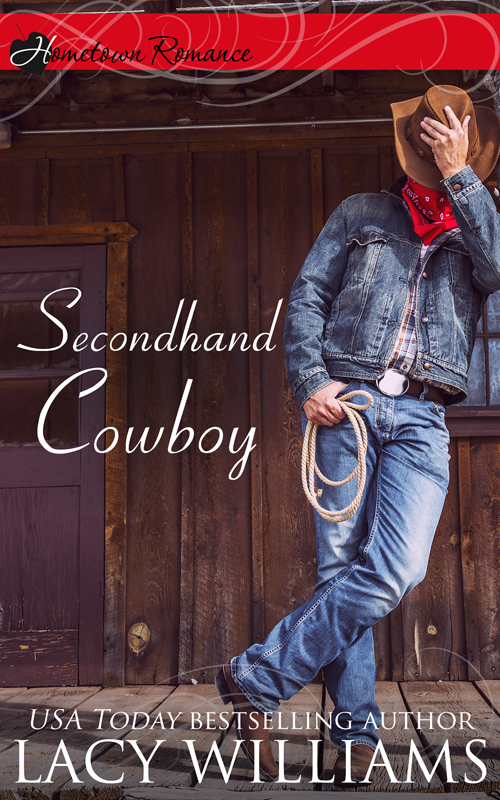 Meet a bullrider and a paramedic in
Lacy Williams'
contemporary romance
Secondhand Cowboy
Redbud Press
********
The Story
Iris Tatum hasn't seen her high school sweetheart Callum Stewart since he left years ago without a single word. Then she witnesses an horrific hit-and-run accident, and comes face to face with her past–and Cal's triplets. A volunteer paramedic, Iris can't walk away. No matter how much she wants to.
Bull rider Callum Stewart was run out of town at age twenty and vowed never to return. Only one thing could bring him back: building a future for his sons. Now, thanks to the accident that left him with a broken leg—he needs help to care for his boys. He has no choice but to accept Iris's grudging help.
As they rediscover a friendship–and the sparks that never faded between them–Callum's secrets are brought back with a vengeance. How can they keep the past from destroying their future?
Introducing Callum and Iris
Brief physical description
Callum Stewart: Late twenties. Dark hair, blue-eyed. Has those little lines around his eyes from working too long in the sun. Tall and broad-shouldered. Always wears a Stetson and cowboy boots.
Iris Tatum: Early twenties. Chin-length blonde hair. Blue eyes. Ballerina. Medium-height, slender and long-legged. Has a trendy-western style.
Resembles…
Callum: Matt Bomer
Iris: Reese Witherspoon
Strengths and weaknesses

Callum is everything you'd expect in a cowboy hero. He's got integrity. A strong will. He loves his triplet sons intensely. He's not afraid of hard work and will do anything to give his sons the home he never had. On the flip side, his biggest weakness is his independence. He doesn't like asking for help or feeling like he's taking handouts. And he doesn't much like talking about his emotions.
One of Iris's greatest strengths is her sense of family loyalty. When her sister was diagnosed with cancer, Iris gave up her dream of dancing ballet in New York City to care for her. Iris is fierce when she's protecting her own—or when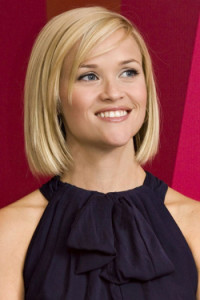 defending someone who is being treated unfairly. She loves kids (and good thing!). A weakness is that Iris doesn't want to see the bad in anyone, even if it means she wears blinders.
Quirk (if any)
Callum didn't have a strong family background and is determined his sons will have the family/life he didn't. As a single parent, he does everything possible to provide and be there for them, all at the same time.
Iris is afraid of dogs. She owns and loves a Boston Terrier (Rowdy) but has never really gotten over her childhood fear.
Your inspiration for the character
I love heroes who have survived hard knocks and are the better for it. Callum has had his share of difficulties, but instead of knocking him down, those hard times have pushed him to be someone better.
As a ballerina for 13 years during my childhood, there was a time when I toyed with the idea of dancing professionally. (I was never that good or that driven!). I loved the idea of exploring what would happen to someone who had had a chance at their dream but life got in the way, and that's what formed Iris's character.
Background to the story 
This story began as a seed—I wanted to write a contemporary marriage-of-convenience story. I thought by giving Callum a son and putting him in desperate need of help (the broken leg), I could force him into a marriage with Iris. But it didn't work out that way. The stubborn cowboy refused to ruin her life like that. Ha! I really enjoyed writing this reunion romance and bringing the characters back together even though their paths had gone in separate directions in the past. Thanks for allowing me to share it with your readers!
*******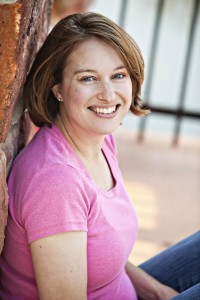 USA Today bestselling author Lacy Williams works in a hostile environment (read: three kids age 5 and under). In spite of this, she has somehow managed to be a hybrid author since 2011, publishing 17 books & novellas. Lacy's books have finaled in the RT Book Reviews Reviewers' Choice Awards (2012, 2013, & 2014), the Golden Quill and the Booksellers Best Award. She is a member of American Christian Fiction Writers, Romance Writers of America and Novelists Inc.
Relz Reviewz Extra
Visit Lacy's website
Discover Redbud Press and receive two free novellas
Buy at Amazon: Secondhand Cowboy