Get comfortable! I've recently posted cover art from Thomas Nelson but a few more have popped up so I've included them in this combined post with Zondervan releases. It's been a while since I have done a Zondy cover art post, so this one's a long one!
I much prefer the newer wedding novella collection covers – A Season to Wed, Toss the Bouquet, and Kiss the Bride – attractive and whimsical, which suits the genre.
How can I not love Whispers in the Reading Room with a library as the backdrop?! Billy's, Laura's, and Celeste's all have unique appeal and again, I simply love that they stand out from the usual Christian fiction covers. Debra Clopton's is disappointing as it looks like a mass market category romance which I think will put some readers off. Rachel's doesn't grab me – maybe too much streaming light and the veil looks like it is missing something – that said, I know there are plenty of readers who love it. Laurie's is a little plain, too.
Love the colours of Jody's and it will very much appeal to its target audience, and the pose of Denise's, showing the groom's hand – love that. Given the post is so long, I'll stop there and wait impatiently to read your comments!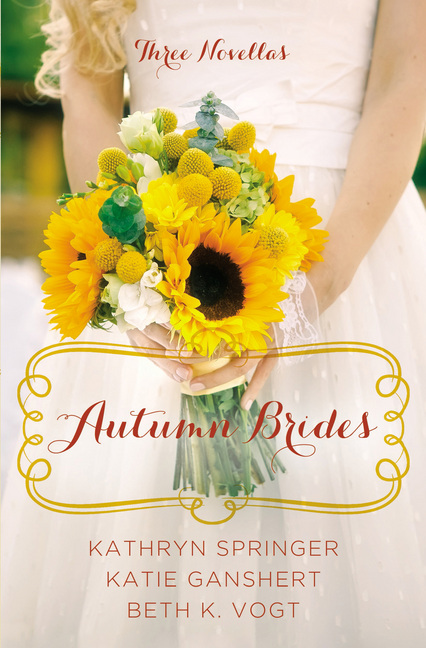 Autumn Brides by Kathryn Springer, Katie Ganshert, & Beth K. Vogt
Happily ever after begins today. The honor of your presence is requested at three autumn weddings . . .
A September Bride by Kathryn Springer
When Annie moves to Red Leaf, she's ready to call the little town home, but Deputy Jesse Kent can't believe his mother has handed the keys to her bookshop over to a woman she met on the internet. Jesse has seen his mother taken advantage of before, and he decides to keep a close eye on this Annie Price. But when a close eye turns into a historical wedding reenactment with Jesse and Annie as the couple, make-believe nuptials quickly give way to real-life emotions.
An October Bride by Katie Ganshert
No one but Jake and Emma know the true reason they're getting married—so Emma's dying father can walk her down the aisle. While Jake and Emma plan an autumn wedding together, it becomes clear that their agreement has a few complications—the biggest being their true feelings for each other.
A November Bride by Beth K. Vogt
Having celebrated the big 3–0 by ending a relationship, Sadie is tired of romantic relationships-by-text. The only man she knows willing to put down his iPhone and have face-to-face conversations with her is Erik. It's time to put a 21st-century twist on the Sadie Hawkins' tradition of a woman going after her man. But when he realizes he's fallen for her, can Erik convince Sadie his just-for-fun dates were the prelude to "'til death do us part"?
Zondervan, August, 2015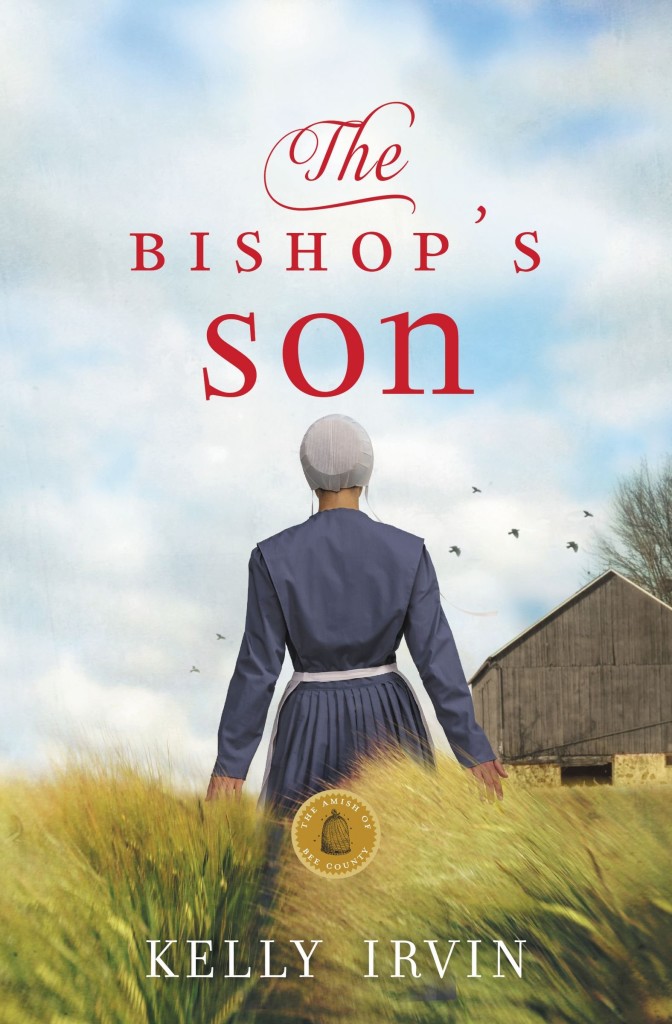 The Bishop's Son by Kelly Irvin
Two men offer Leila two very different futures. Will she choose with her heart or with her faith?
Leila Lantz has been in love with Jesse Glick from the day she first saw him at his father's store, but she can't make sense of his intentions. One day he wants to come courting, the next he seems to be putting distance between them.
Jesse may be the bishop's son, but his faith has been wavering of late. If he is so unsure, is it fair to give Leila false hope for a future he doubts he can provide?
Then there's Will, Jesse's cousin. He has been trying to keep his feelings for Leila a secret, but he also knows Jesse is wrestling with his faith. Would declaring his feelings for Leila be in her best interest or simply serving his own selfish desires?
Leila knows she can choose Will and be secure in her own future. But when her heart speaks, it's Jesse's name she hears. When will God make His will known to her? Could leaving everything she knows—even her own faith—be a part of God's plan?
Zondervan, September, 2015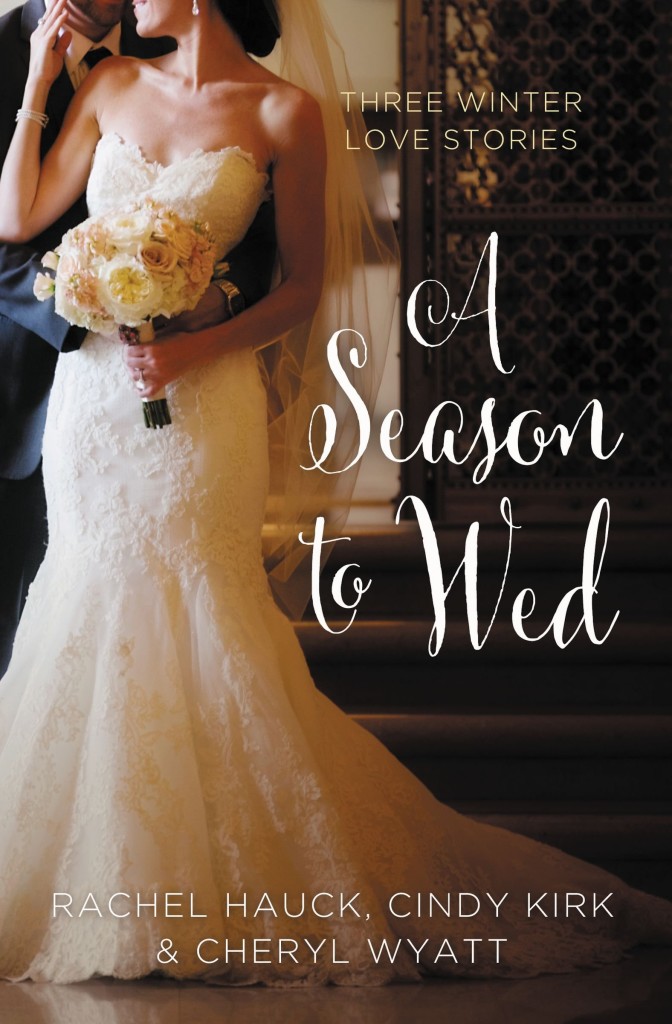 A Season to Wed by Cindy Kirk, Rachel Hauck, & Cheryl Wyatt
They've helped orchestrate the perfect day for countless couples. Now twelve new couples will find themselves in the wedding spotlight in the second Year of Weddings novella collection.
Love at Mistletoe Inn by Cindy Kirk
Sometimes the road to happiness is paved with youthful mistakes.
Ten years after what she thought was her almost-wedding, Hope Prentiss discovers that the ceremony counted—and, as fate would have it, the jilted John Burke has just ridden back into town. After spending some time with John and helping plan a Christmas wedding for a mystery couple, Hope begins to wonder if she really wants a divorce . . . or a real wedding of her own.
A Brush with Love by Rachel Hauck
Revealing the beauty in other women might be Ginger Winters's specialty—but it will take an unexpected kind of love to help Ginger see the beauty in herself.
Ginger Winters will be the "beauty-maker" for the Alabama society wedding of the decade.
But when high-school crush Tom Wells shows up looking for a haircut, Ginger's thinly veiled insecurities threaten to keep her from love once again . . . despite Tom's best efforts.
Serving Up a Sweetheart by Cheryl Wyatt
Meadow knows how to serve delicious food to match any wedding theme. But can she accept love when it's served up on a silver platter?
Meadow Larson is having the mother of all Mondays when her roof caves in during a blizzard, right before the most important wedding contract of her career.
Renovation contractor Colin McGrath offers to fix Meadow's roof, even though he knows he is the last person she would accept help from.
But the more Meadow gets to know the new Colin, the more she realizes God may have something more permanent in store than a new catering kitchen.
Zondervan, November, 2015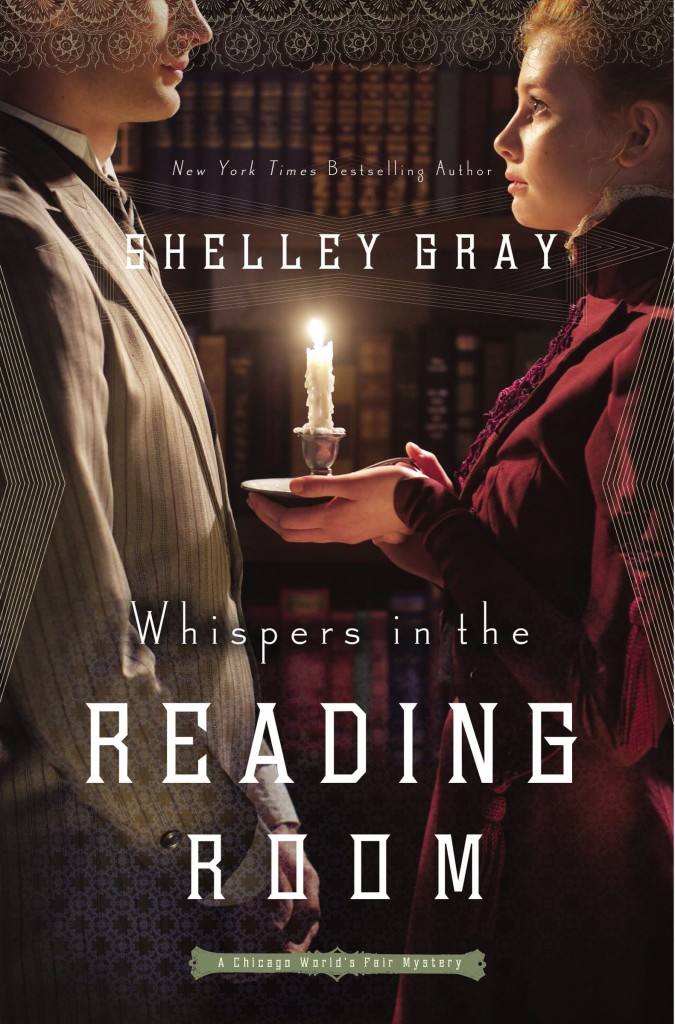 Whispers in the Reading Room by Shelley Gray
Lydia's job at the library is her world—until a mysterious patron catches her eye . . . and perhaps her heart.
Just months after the closure of the Chicago World's Fair, librarian Lydia Bancroft finds herself fascinated by a mysterious dark-haired and dark-eyed patron. He has never given her his name; he actually never speaks to a single person. All she knows about him is that he loves books as much as she does.
Only when he rescues her in the lobby of the Hartman Hotel does she discover that his name is Sebastian Marks. She also discovers that he lives at the top of the prestigious hotel and that most everyone in Chicago is intrigued by him.
Lydia and Sebastian form a fragile friendship, but when she discovers that Mr. Marks isn't merely a very wealthy gentleman, but also the proprietor of an infamous saloon and gambling club, she is shocked.
Lydia insists on visiting the club one fateful night and suddenly is a suspect to a murder. She must determine who she can trust, who is innocent, and if Sebastian Marks—the man so many people fear—is actually everything her heart believes him to be.
Zondervan, November, 2015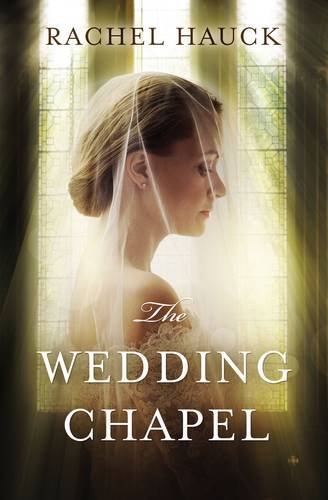 The Wedding Chapel by Rachel Hauck
For sixty years, a wedding chapel sat silent, waiting for love. But times have changed and the hour has come when it just might be too late.
Retired hall-of-fame football coach Jimmy "Coach" Westbrook never imagined anything would come of his labor of love—the wedding chapel he built for Collette Greer, the woman he fell for back in '49. But now an offer has come to turn the chapel into what it was meant to be—a place for love—and Jimmy sees no reason to hang onto his dream any longer.
Photographer Taylor Branson is trying to make a life for herself in New York. Leaving her hometown of Heart's Bend, Tennessee, she put a lot of things behind her, including her family's abysmal marriage rate. But love surprises her when she falls head-over-heels for Jack Forester, a top ad man. Their whirlwind romance results in an elopement, and a mountain of doubt. Jack, while genuine in his love for Taylor, can never seem to overcome his own demons to find the words of his heart.
When Taylor takes an assignment in Heart's Bend, the job does more than send her back to her hometown, but into a world of family secrets buried beneath the sands of time.
When Taylor's journey intersects with Coach's, they rediscover the heartbeat of their dreams and that the love they long to hold is right in front of them. And worth every waiting moment.
Zondervan, November, 2015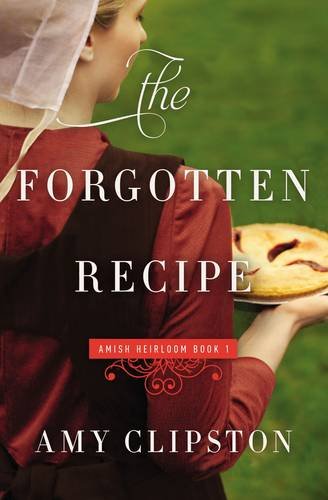 The Forgotten Recipe by Amy Clipston
After losing her fiancé in a tragic accident, Veronica Fisher finds solace in the old recipes stored in her mother's hope chest—and in a special visitor who comes to her bake stand to purchase her old fashioned raspberry pies.
Seth Lapp is kind, hardworking, and handsome—but most importantly, he loves his fiancée, Veronica Fisher. As for Veronica, she knows how lucky she is to be marrying her best friend.
When an accident on the job steals Seth away from her, a heartbroken Veronica is certain she will never love (or be loved) again. Yet when she discovers a batch of forgotten recipes and opens a bake stand to sell her Mammi's raspberry pies, Veronica picks up a regular customer who gives her heart pause . . . despite her best efforts.
Jason Huyard was with Seth when he lost his life—a memory that haunts him still. So when he seeks out the grieving fiancée to convey his condolences, the last thing he expects—or wants—is to fall in love. Nonetheless, Jason soon finds himself visiting Veronica's bake stand every week . . . and it's for more than the raspberry pies.
Now, as Veronica's heart thaws, Jason can't bring himself to tell her he was there when Seth died. Can he ever reveal where he was on the day her life derailed? Or will his secret rob them of the second chance at love they both want?
Zondervan, December, 2015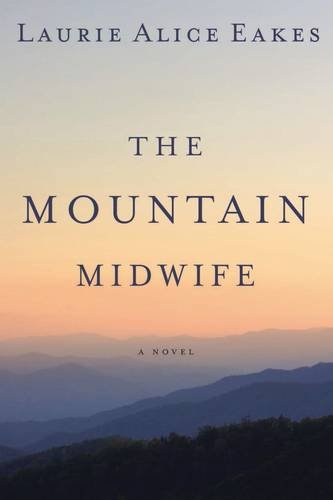 The Mountain Midwife by Laurie Alice Eakes
The women in Ashley's family have helped mothers usher new life into this world for generations. But what if it's Ashley's turn to have a new life?
Ashley Tolliver has tended to the women of her small Appalachian community for years. As their midwife, she has seen it all. Until a young woman gives birth to a baby at Ashley's home and is abducted just as Ashley tries to take her to the nearest hospital. The new mother is dangerously bleeding and needs medical attention. Now Ashley is on a mission to find the woman and her newborn baby . . . before it's too late.
Hunter McDermott is on a quest—to track down his birth mother. After receiving more media attention than he could ever want from a daring rescue of a young girl, he received a mysterious phone call from the middle of Virginia from a woman claiming to be his mother. He seeks out the aid of the local midwife—her family has assisted in the births of most babies for many generations; surely she can shed some light on his own family background.
Ashley isn't prepared for the way Hunter's entrance into her world affects her heart and her future. He reignites dreams she has long put aside, dreams of earning her medical degree and being able to do even more for her community.  But is it commitment to her calling or fear of the unknown that keeps her feet firmly planted in the Appalachian soil? Or is it something more—fear of her growing feelings for Hunter—that make her hesitant to explore the world beyond the mountains?
Zondervan, December, 2015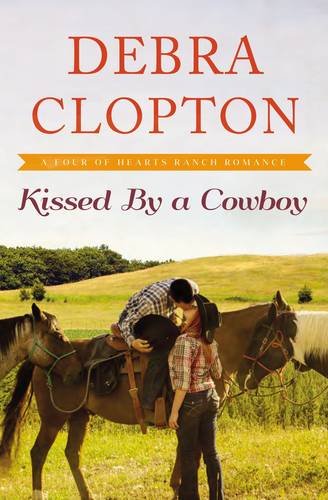 Kissed by a Cowboy by Debra Clopton
Cassidy was looking for a home and a place to belong . . . not for a cowboy to steal her heart.
Having lived through her parents' endless string of "matrimonial bliss gone wrong," Cassidy Starr knows when the odds are not in her favor. Divorced and humiliated, her faith on rocky ground, Cassidy is through with love. She's been bucked off that horse far too many times. Instead, she returns to Wishing Springs, Texas, and the rundown farm she's inherited from her great aunt Roxie. She'll reopen the strawberry farm and a bed & breakfast and follow in her aunt's footsteps, remaining forever-independent, happy . . . and single.
Rancher Jarrod Monahan's hands are full running the ranch, looking after his ailing grandfather, and chasing down a group of rustlers on the loose. He's pushed his longing for a family to the bottom of his list of priorities. Besides, he was in love once but ran scared and lost his shot at happiness. But suddenly, the biggest regret of his life has moved in next door with a wounded heart, determined to become a spinster . . . and that's a challenge that Jarrod can't pass up.
Jarrod sets his mind to breaking down the walls around Cassidy's stubborn heart. How can he show her that a cowboy's kiss lasts forever?  For the good folks of Wishing Springs, falling in love has never been so much fun to witness.
Thomas Nelson, February, 2016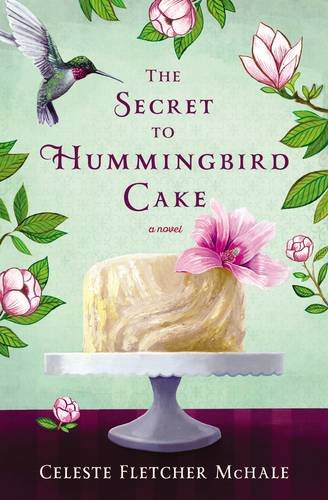 The Secret to Hummingbird Cake by Celeste Fletcher McHale
Southern charm, hilarity, heart-wrenching emotion, and the remarkable bond of friendship.
Carrigan, Ella Rae, and Laine have been friends since kindergarten . . . since the day Ella Rae beat up a boy who tried to pick on Laine. They all still live in the small town of Bon Dieu Falls, Louisiana, and they've been through everything together, from a State Softball Championship to Carrigan's elopement at seventeen. And Laine is still trying to keep the other two out of trouble.
But when cancer threatens to rip the trio apart, their world spins in a way they've never known before. How deep do the bonds of friendship go? Through it all, they just may discover the secret to the divine taste of hummingbird cake—and the secret to a friendship that never ends.
Thomas Nelson, February, 2016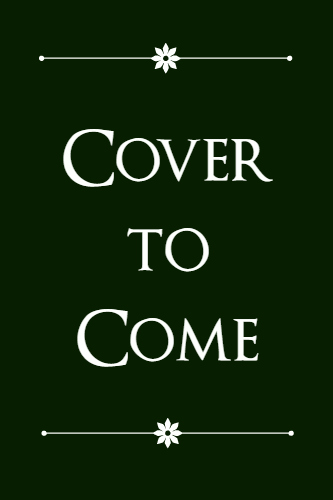 Casey Cox has blood on the bottom of her shoes, in her car, on her clothes. But there's no point in trying to defend herself. She just has to run.
Casey didn't kill her friend Brent. She discovered his body, but she'd never try to hurt him. He's the only person she's ever trusted enough to tell the truth about what happened to her father . . . and there's no doubt in her mind that Brent was killed trying to help her prove it. She has to run before they get to her too.
Dylan Roberts was hired to find Casey and bring her back so that justice can be served. As a former Criminal Investigator for the Army, he can't imagine that tracking down one girl will be that difficult.
But the more elusive Casey turns out to be, the more Dylan digs into her past to try to determine what she might be thinking. What he finds there doesn't fit the profile of a killer at all. She's unlike any other fugitive he's ever seen.
The police refuse to discuss any other possibilities. There's something more going on here. Something more to this fugitive who has captured his attention. Now he just has to figure out what it is . . . and Casey just has to stay one step ahead of everyone who's after her.
Zondervan, February, 2016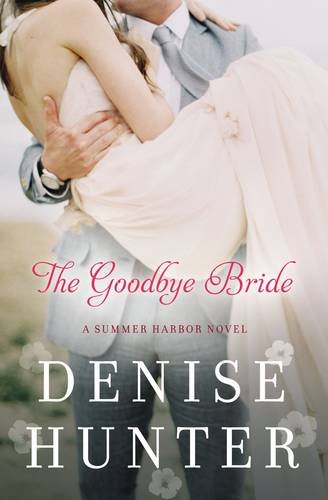 The Goodbye Bride by Denise Hunter
She only remembers loving him. But he can't forget the way she left.
Following a concussion, Lucy Lovett can't remember the last seven months of her life. She doesn't remember leaving her fiancé Zac Callahan weeks before their wedding or moving to Portland, Maine. And she sure doesn't remember getting engaged to another man. All she remembers is loving Zac more than life itself.
It's taken Zac months to move on after Lucy left him with no explanation. He's thrown himself into his family's farm and his restaurant business in Summer Harbor. Now Lucy's back, vulnerable, homeless, and still in love with him. She needs his help putting the pieces together, but letting her back into his life is a risk—and the stakes are high. If he follows his heart he'll win back the love of his life. But if her memory returns he'll lose her all over again.
Thomas Nelson, March, 2016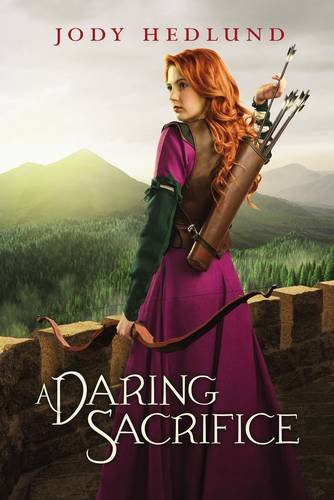 A Daring Sacrifice by Jody Hedlund
In a reverse twist on the Robin Hood story, a young medieval maiden stands up for the rights of the mistreated, stealing from the rich to give to the poor. All the while, she fights against her cruel uncle who has taken over the land that is rightfully hers.
Forced to live in the woods and hide with the poor people she's grown to love, she works to save and protect them, but she never anticipates falling in love with the wealthy knight who represents all she's come to despise.
Zondervan, March, 2016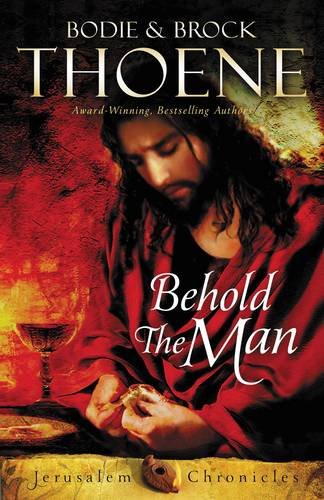 Behold the Man by Bodie & Brock Thoene
Behold the Man is the culmination of the Jerusalem Chronicles and brings readers to an encounter with the death and resurrection of Jesus of Nazareth.
How could Jesus—who preached righteousness before God, and love and mercy toward neighbors—be so hated and pursued? To the Temple officials, he was a threat to the livelihood and authority of the priesthood. To Herod Antipas, he was a threat to his ambition to be the King of the Jews. And to the Roman overlords, he was seen as a dangerous threat; a man who commanded an army of the common people. He could heal wounds, offer miraculous provisions, and even raise from the dead. If Jesus had accepted popular acclaim and become an earthly king, he would have been unstoppable.
Jesus's last days are explored through three people who interacted with him: Governor Pilate, for whom Judea will either make or break his career; Pilate's wife, Claudia, desperately seeking aid for her much loved, crippled son; and Centurion Marcus Longinus, caught in the middle between loyalty to the Empire, love for Claudia, and an ever-increasing belief in Jesus as the Son of God. After encountering Jesus, none of them will ever be the same.
Zondervan, March, 2016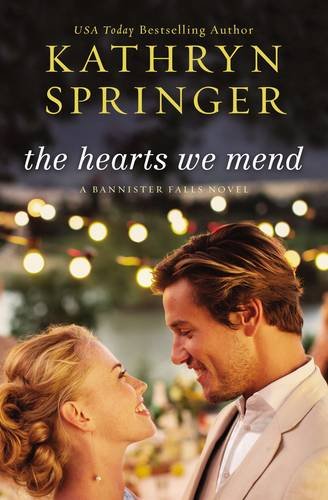 The Hearts We Mend by Kathryn Springer
For young widow Evie Bennett, moving forward will mean deciding what to leave behind . . . and what to keep.
Widowed at the age of twenty-five when her firefighter husband was killed in the line of duty, Evie Bennett has spent the last thirteen years raising their son, Cody, in the close-knit community of Banister Falls. As the women's ministry director of her church, Evie encourages women to boldly pursue God's plan for their future . . . while she is content with her memories of the past. But Evie's well-ordered life begins to change when she meets Jack Vale.
As Evie gets drawn into Jack's world—a world that isn't as safe and predictable as the one she's worked so hard to create—he challenges her to open her eyes to the problems in the community . . . but will Evie open her heart to love again?
Because even though Jack isn't anything like her late husband, he just might be everything she needs.
Zondervan, March, 2016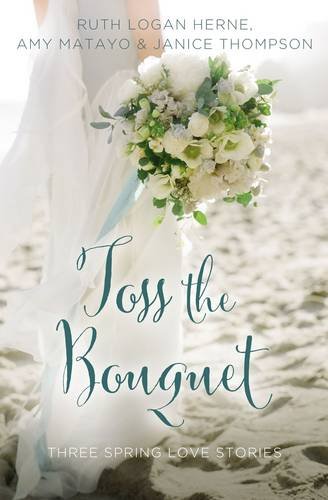 Toss the Bouquet by Ruth Logan Herne, Amy Matayo, & Janice Thompson
They've helped orchestrate the perfect day for countless couples. Now twelve new couples will find themselves in the wedding spotlight in the second Year of Weddings novella collection.
All Dressed Up in Love
Tara walks into Elena's Bridal and finds her dream job—and a handsome man to match.
Greg Elizondo is working at the shop, trying to keep it afloat after his mother's passing. But can their growing attraction take root amidst of juggling Bridezillas, wedding dress orders, and an upcoming gala for the shop? Can God orchestrate their desires and goals into one happy ending?
In Tune with Love
April knows her job as maid of honor is to fulfill her sister's every wish—whatever the bride wants, she will have. Unless it involves Jack Vaughn.
April Quinn loves her sister and wants to make sure the week of her wedding is the happiest of her life, even if it means putting up with Kristin's every crazy whim. But when Kristin hires Jack Vaughn as the wedding singer, all sisterly devotion flies out the window.
As April and Jack keep appearances for the sake of Kristen's happiness, they rediscover a chemistry that never quite fizzled out. But will they be able to rewrite two solos into a timeless duet?
Never a Bridesmaid
Mari wants her sister Crystal's wedding to be perfect. But a poorly-chosen maid of honor may turn it into a disaster.
Mari Hays's older sister Crystal is getting married, and Mari is ecstatic to be part of the wedding. But she soon finds her expected role of maid of honor has been delegated to the worst possible choice: Sienna Jameson.
With the wedding day looming, an emotional and sensitive sister, and a selfish maid of honor, can Mari keep the waters calm until the bride and groom jet off for their honeymoon? And will she allow herself to be caught by Houston's most eligible bachelor?
Zondervan, March, 2016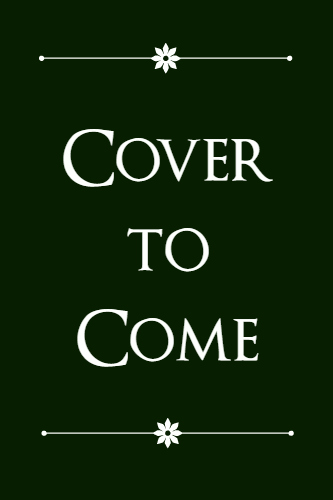 A Dream of Miracles by Ruth Reid
Mattie is at opposition with Bo before they even meet. And the stirrings of love are overshadowed by the need for a miracle to heal a young boy.
Widow Mattie Diener's son is terribly sick, and she doesn't know why. At her wit's end, she takes him to the local hospital, except a city doctor is filling in for the usual physician. When the new doctor accuses Mattie of child abuse because of the boy's mysterious symptoms, Mattie's nightmare turns from bad to worse.
Bo Lambright works for social services and is assigned to the case. Even though he believes in his heart that Mattie is innocent, he is required to investigate the boy's symptoms.
Mattie checks her son out of the hospital against medical advice, but is arrested. Bo ends up bailing her out, but she feels she can't trust him because of the horrible accusations, and she would never harm her children. Meanwhile, Bo is having dreams that seem crazy but might actually be the answer to all of their prayers.
Can they find out what is truly wrong with Mattie's son so he can be healed? And will the romantic tension between Bo and Mattie lead to something more, in spite of the past Bo has left behind?
Thomas Nelson, April, 2016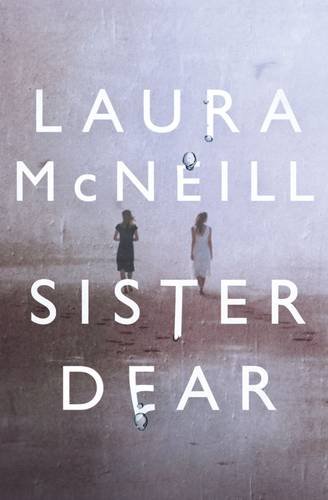 All Allie Marshall wants is a fresh start. But first she has to deal with the past.
Convicted of a crime she didn't commit, Allie watched a decade of her life vanish. Now, out on parole, Allie is determined to clear her name and reconnect with the daughter she barely knows.
But Allie's return to Brunswick, Georgia, sends earthquakes through the small, coastal community. Even her daughter Caroline, now a teenager, challenges Allie's claims of innocence. Refusing defeat, a stronger, smarter Allie launches a campaign for the truth, digging deep into the past. Her investigation threatens her parole status, her own safety, and the already-fragile bond with her family. What Allie uncovers is far worse than she imagined. Her own sister has been hiding a dark secret—one that holds the key to Allie's freedom.
Thomas Nelson, April, 2016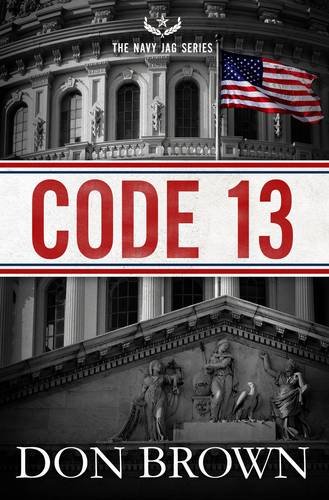 A billion-dollar contract for the sale of drones to the Navy, the largest drone contract in history, puts two Navy JAG officers in the gun sights of a mysterious killer.
Caroline is just getting her feet wet at the prestigious Code 13, but is thankful for at least one familiar face—old flame, PJ McDonald. He loops her into the assignment he is currently working on—the legality of a proposed drone-sharing contract with Homeland Security that would allow the sale of drones for domestic surveillance. The contractor wants a legal opinion clearing the contract for congressional approval. But the Mob wants the proposal dead-on-arrival.
But when McDonald is gunned down in cold blood and a second JAG officer is killed, one thing becomes clear: Whoever is ordered to write the legal opinion on the drones has become a target. Which is exactly why Caroline goes to her commanding officer and volunteers to write the legal opinion herself. She is determined to avenge PJ's death, and trap the killer, even if that means making herself a target.
It is a deadly game of Russian roulette for the sake of justice. But Caroline is determined to see it through, even if it costs her life.
Zondervan, April, 2016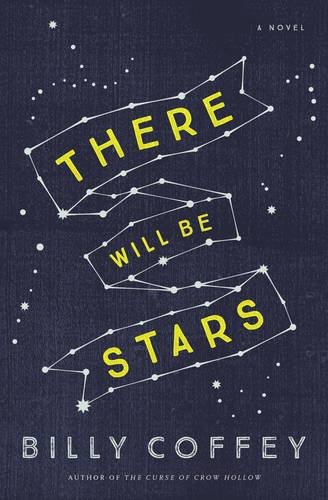 There Will Be Stars by Billy Coffey
Only in death could Bobby Barnes begin to understand the true nature of love.
No one in Mattingly ever believed Bobby Barnes would live to see old age. Drink would either rot Bobby from the inside out or dull his senses just enough to send his truck off the mountain on one of his nightly rides. Although Bobby believes such an end possible and even likely, it doesn't stop him from taking his twin sons Matthew and Mark into the mountains one Saturday night. A sharp curve, blinding headlights, metal on metal, his sons' screams. Bobby's final thought as he sinks into blackness is a curious one—There will be stars.
Yet it is not death that greets him beyond the veil. Instead, he returns to the day he has just lived and soon finds he is not alone in this strange new world. Six others are trapped there with him.
Bobby soon discovers that rather than the place of peace he had been led to believe he was in, it's actually a place of secrets and hidden dangers. Along with three others, he seeks to escape even as the world around him begins to crumble. The escape will lead some to greater life, others to endless death . . . and Bobby Barnes to understand the deepest nature of love.
Thomas Nelson, May, 2016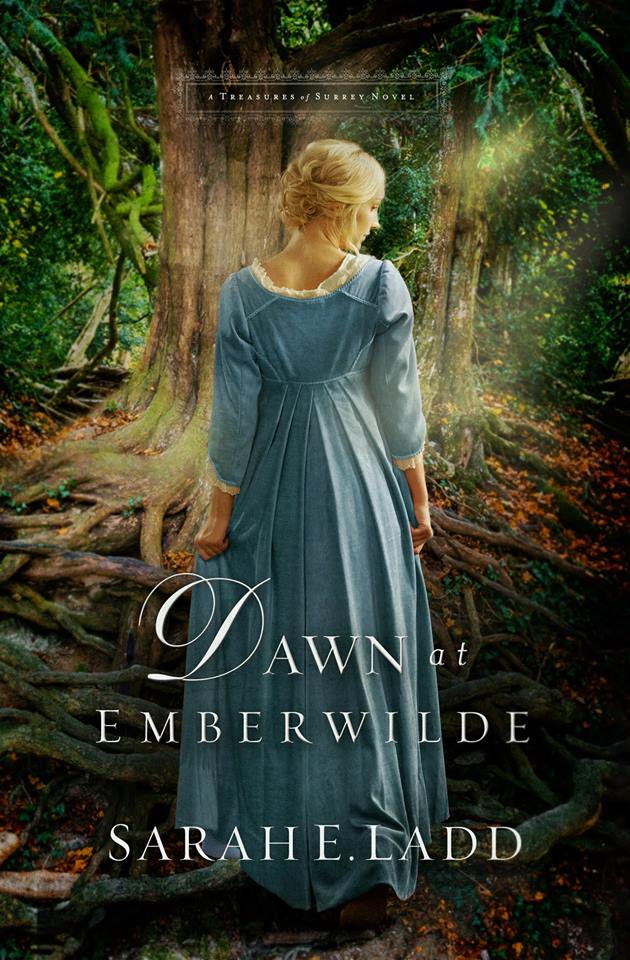 Dawn at Emberwilde by Sarah E. Ladd
Annabelle is about to enter the world of le bon ton. But there is more to it than meets the eye. And not all of it is good.
Fellsworth School is the only home that Annabelle Creswell has ever known. An artist at heart, she is curious about what adventure lies beyond Fellsworth's walls. When her long-lost aunt invites Annabelle and her younger half-sister to accompany her to Bellfield Crossing for the summer, Annabelle cannot resist a new adventure.
Colin Ashton, on the other hand, has more adventure that he cares for. As a magistrate in Bellfield Crossing, he focuses on keeping illegal activity at bay. He has little time for frivolous activities, which he's certain are Annabelle's focus.
Annabelle is enamored by the opulence that surrounds her at her aunt's home—more wealth than she has ever known—but it is the orphans at the local orphanage who really capture her heart. As she works among the community, Annabelle quickly finds herself the interest of several suitors. Colin warns her not everyone can be trusted, but she wonders if she can trust him. After all, she has been told stories about him.
Colin's and Annabelle's paths continue to cross as Colin works to unearth the local smuggling ring and Annabelle takes her place in high society. Could Colin have been telling the truth? And will her aunt listen when Annabelle voices her concerns? Or will she send Annabelle back to Fellsworth and away from the life . . . and man she has come to love?
Thomas Nelson, May, 2016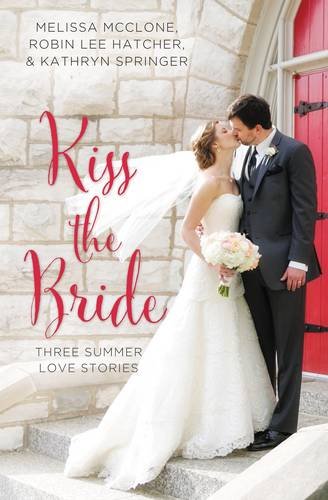 Kiss the Bride by Melissa McClone, Robin Lee Hatcher, & Kathryn Springer
Meet the people who make it all happen—the planners, the photographers, the musicians who have helped orchestrate the perfect day for countless couples—as they find their own happy endings in the second Year of Weddings novella collection.
Picture Perfect Love: A June Wedding Story by Melissa McClone
When image becomes everything, it's up to love to refocus the heart.
Photographer Jenna Harrison wants every bride and groom to look picture perfect on their special day. But her own heart is still broken, the unworn wedding dress hanging in her closet a reminder that relationships aren't always as perfect as they look through her camera lens.
Attorney Ashton Vance is the one that got away, but he wrongly blamed Jenna for ruining his political aspirations. Even if Jenna can forgive him, dare he hope for a second chance at her love?
I Hope You Dance: A July Wedding Story by Robin Lee Hatcher
Can two left feet lead to one perfect romance?
Grant Nichols is a genius in the kitchen and a klutz on the dance floor. But his friend's wedding is shaping up to be a shindig the likes of which Kings Meadow has never seen—including dancing. Lots of dancing.
Former rodeo queen Skye Foster is offering dance lessons for the wedding party. Grant and Skye are no match on paper. But when they step onto the dance floor, they create a melody all their own.
Love on a Deadline: An August Wedding Story by Kathryn Springer
MacKenzie "Mac" Davis returns to her hometown of Red Leaf, Wisconsin, and takes a job at the weekly newspaper writing about social events.
When Hollis Channing, Mac's high school nemesis, returns to Red Leaf to marry her celebrity fiancé, the editor asks Mac to cover all the festivities for the newspaper. The last thing Mac wants to do is reconnect with the person who made her life miserable when she was a teenager . . . unless it's spending time with Ethan Channing, the bride's older brother—and Mac's first crush.
Zondervan, May, 2016