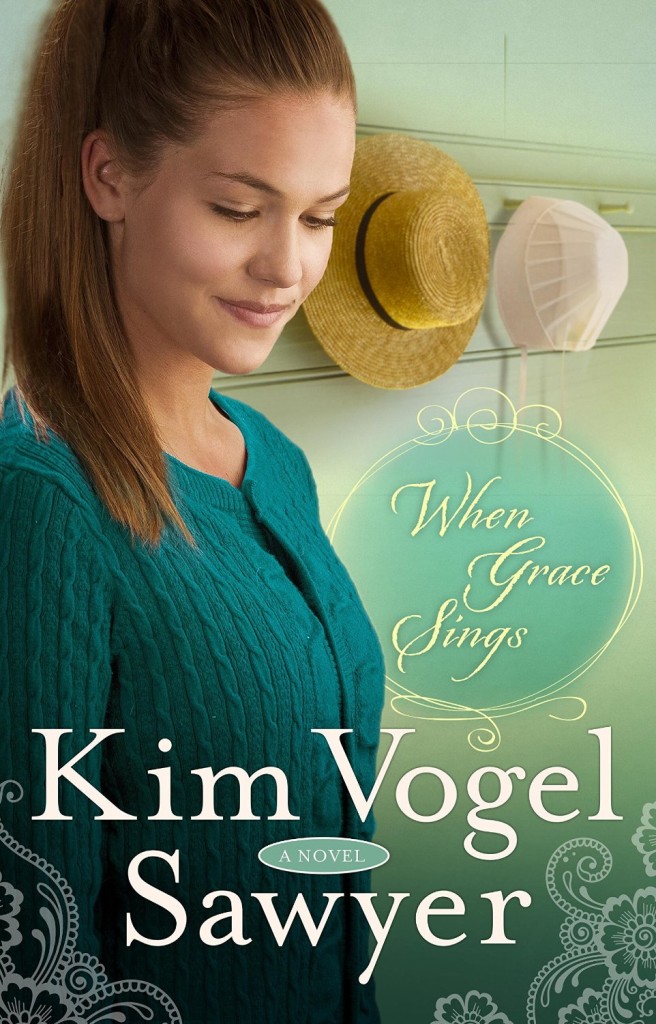 Meet a reporter and B & B owner in
Kim Vogel Sawyer's
Mennonite romance
When Grace Sings
Waterbrook Multnomah
**********
The Story

Alexa Zimmerman wonders if the Old Order Mennonite Community in Arborville, Kansas will ever fully accept her. Her family roots aren't what anyone thought when she first arrived, but she is hopeful that her culinary and hospitality skills will win the skeptics over. The bed-and-breakfast she is operating needs to succeed leading Alexa to allow Briley Forrester, the hotshot reporter from Chicago, to stay as a long-term boarder not fully knowing his real motives for being amongst the Plain folk.

When Alexa agrees to host her cousin Anna-Grace Braun, the presence of extended family brings out Alexa's insecurities and sets Briley on the trail to uncovering a web of hidden truths. Plans for a secure future and the sweetness of young romance hang in the balance when Alexa and Anna-Grace have to face that their secrets are interconnected, binding the two in ways they could not have imagined.
Introducing Briley & Alexa
Brief physical description
BRILEY FORRESTER
Briley is tall, broad-shouldered, dark-haired and brown-eyed, and most women would describe him as "drop dead gorgeous."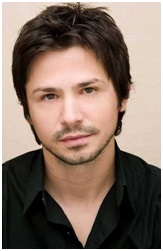 ALEXA ZIMMERMAN–Alexa has straight brown hair and tawny brown eyes. She is tall and slender and looks nothing at all like the blond, blue-eyed, petite Zimmerman clan (shown here with her mother, Suzanne).
Strengths and weaknesses
BRILEY's greatest strength is his determination to succeed. He struggled to learn and grew up in foster homes, but he rose above the grim predictions of teachers and foster parents by graduating from college and becoming a news reporter. His biggest weakness is his continued sense of unworthiness which he hides behind a shield of arrogance.
ALEXA's greatest strength is her faith. Alexa was raised by a single mother who relied on God; she has learned the same lessons. Her greatest weakness is her desire to please everyone. It can't be done, so she battles feelings of failure.
Quirk (if any)
I'm not sure it's a "quirk," but BRILEY tends to tease rather than show his true emotions.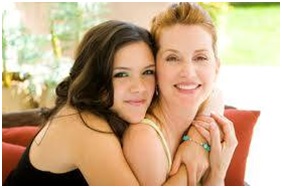 ALEXA chews the corner of her lip or wrinkles her nose when she's lost in thought.
Your inspiration for the character
Honestly, the characters just kind of introduced themselves to me. So I guess they inspired themselves.
Background to the story
Alexa only recently met her mother's family, but she is determined to become an accepted, respected member of the clan. She used her savings to renovate her grandmother's farmhouse and has opened a B&B in the middle of an Old Order Amish/Mennonite community. She hopes by making the business a success, her aunts and uncle will begin to view her as important.
Briley comes to the town of Arborville on an assignment to disprove the "Plain living equals contentment" theory most outsiders presume is true. He stays at Alexa's B&B, and he uncovers a bigger story than he imagined as he becomes ingrained in the community.
~~~~~~~~~~~~~~~~~~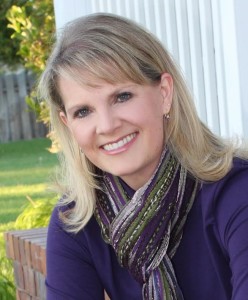 Kim Vogel Sawyer told her kindergarten teacher someday people would check out her books in libraries. That little girl's dream came true in 2006 with the release of Waiting for Summer's Return. Since then, Sawyer has watched God expand her dream beyond her childhood imaginings. With more than 30 titles on library shelves and more than a 1.5 million copies of her books in print, she enjoys a full-time writing and speaking ministry. Her books have received the ACFW Carol Award, the Inspirational Readers Choice Award and the Gayle Wilson Award of Excellence.
Empty-nesters, Sawyer and her retired military husband, Don, enjoy a quiet existence in small-town Kansas, the setting for many of her novels. When she isn't writing, Sawyer stays active serving in her church's women's and music ministries, traveling with "The Hubs" and spoiling her quiverful of granddarlings.
Keep up with Kim Vogel Sawyer at www.kimvogelsawyer.com, on Facebook (KimVogelSawyer.Author.Speaker) or by following her on Twitter (KimVogelSawyer).
Relz Reviewz Extras
Interview with Kim
Character spotlight on Lydia & Micah
Visit Kim's website and blog
Buy at Amazon: When Grace Sings or Koorong