Here is the first of two posts revealing Thomas Nelson's early 2014 line-up. Can you see me doing a happy dance ~ I adore putting these cover art posts together and I know you will enjoy them, too.
So let's get down to business! Here's my thoughts on the cover art front ~
Erin Healy's is different, the colour zings and I love the silhouetted face ~ Robin's is traditional yet different from the "girl in pretty dress looking over shoulder" that has been so overdone ~ Lisa Samson's is a unique look for a CF book so that has a big tick from me ~ Billy's is okay but not a stand out for me ~ I quite like Denise's except at first glance I thought she was in her nightie – LOL! ~ Tracy's is quite plain and the placement of the font makes it look like she is floating – it is however consistent with the era ~ The Amish Garden cover is sweet – no bonnet and bare feet and I love that her face isn't shown (sorry, Aaron!) ~ Ross' suits the genre but is a bit "same same" for me ~ I like that the Yada Yada covers are themed but I'm not a fan. Whew!!
As far as story highlights for me ~ Lisa Samson is one of the best story tellers in the business, I adore Tracy Higley, and Denise Hunter's stories, and Robin and Erin write beautifully in their genre.
So , your turn now ~ love to hear your preferences for this selection!
~~~~~~~~
In the forest's burned-out hollow, a house of dark secrets also glows with bright promise.
Serena's career as a high school biology teacher comes to a halt when an angry student makes shocking accusations. Stunned and suspended, Serena retreats to the forest where she usually finds peace of mind. But on this day she encounters a killer and his prisoner—as well as a stranger who dies to save Serena's life.
The stranger, Christopher, had dedicated his life to rescuing girls from forced prostitution—starting with his sister Amber. They formed a tiny nonprofit organization to protect girls and have been working furiously to bring down John Roman, the powerful criminal who first took Amber and has ruined scores of young women's lives since.
When Christopher's grieving colleagues suspect Serena of being in league with Roman, her life spirals further out of control. How will she clear her name? Why did this stranger protect her with his life? And what is the meaning of the visions she sees every time she visits the gutted house where he died?
December, 2013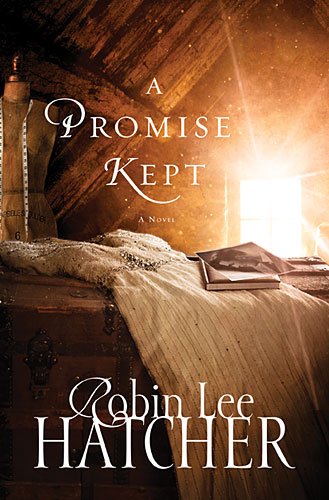 A Promise Kept by Robin Lee Hatcher
Allison believes God promised to save her marriage. So why did He allow it to end in divorce?
Allison did everything she could do to rescue her marriage, but her husband left anyway. Their marriage is over.
After the divorce papers are signed, she retreats to the mountain home she inherited from her great-aunt Emma, a woman she thought she'd known well. But the trunks she discovers in the attic hold keepsakes, photographs, and journals that reveal secrets—and the stories of a kindred spirit.
As Allison learns more about Aunt Emma's life, she also learns more about her true self—and what it means to surrender completely to a sovereign God. Heart healing and moving forward with her life—making new friends, making new plans—Allison never dreamed of the many unexpected ways God can keep His promises.
January, 2014
When her aunt shows up homeless on her doorstep, Sara suspects anything but a miracle.
Sara's an artist with a supportive husband and a house that folks on her block admire outright. But she's restless and bored with life.
Then her legendary Aunt Bel shows up, wearing a smile after years without a word.
Twenty years ago, fresh out of college, Bel left for a summer missions trip and never returned. Now she's on Sara's doorstep, looking for a place to crash. Sara can't say no to family, even if she hasn't seen Bel since she was a nine-year-old girl. But saying yes to Bel turns Sara's whole precariously-balanced life upside down.
The enigmatic Bel gives Sara's family and their community a jolt of fresh thinking and clarity.
But Bel is hiding something. Though she won't talk about it, Sara soon learns that Bel has been through a hellish ordeal. And she has the burn marks to prove it.
February, 2014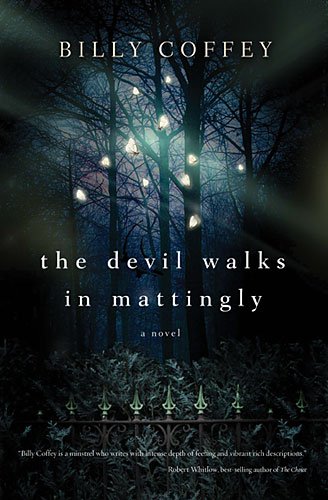 The Devil Walks in Mattingly by Billy Coffey
For the three people tortured by their secret complicity in a young man's untimely death, redemption is what they most long for . . . and the last thing they expect to receive.
It has been twenty years since Philip McBride's body was found along the riverbank in the dark woods known as Happy Hollow. His death was ruled a suicide. But three people have carried the truth ever since—Philip didn't kill himself that day. He was murdered.
Each of the three have wilted in the shadow of their sins. Jake Barnett is Mattingly's sheriff, where he spends his days polishing the fragile shell of the man he pretends to be. His wife, Kate, has convinced herself the good she does for the poor will someday wash the blood from her hands. And high in the mountains, Taylor Hathcock lives in seclusion and fear, fueled by madness and hatred.
Yet what cannot be laid to rest is bound to rise again. Philip McBride has haunted Jake's dreams for weeks, warning that he is coming back for them all. When Taylor finds mysterious footprints leading from the Hollow, he believes his redemption has come. His actions will plunge the quiet town of Mattingly into darkness. These three will be drawn together for a final confrontation between life and death . . . between truth and lies.
March, 2014
Dancing with Fireflies by Denise Hunter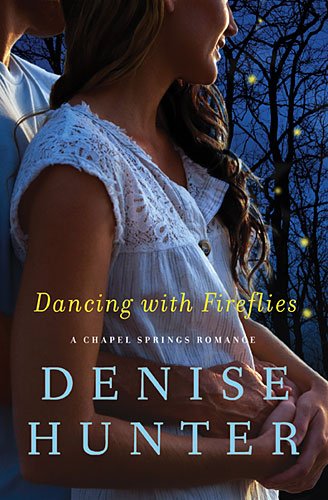 Jade returns home to Chapel Springs after years of protecting her fragile heart. Then along comes Daniel, making her long to dance again.
Creative and complicated, Jade McKinley felt like a weed in a rose garden growing up in Chapel Springs. When she left, she thought she'd never look back. But now, pregnant, alone, and broke, she has no other choice but to return.
The mayor of Chapel Springs, Daniel Dawson, has been an honorary member of the McKinley family for years. While his own home life was almost non-existent, Daniel fit right into the boisterous McKinley family. He's loved Jade for years, but she always saw him as a big brother. Now that she's back, his feelings are stronger than ever.
As Jade attempts to settle in, nothing feels right. God seems far away, she's hiding secrets from her family, and she's strangely attracted to the man who's always called her "squirt." Finding her way home may prove more difficult than she imagined.
March, 2014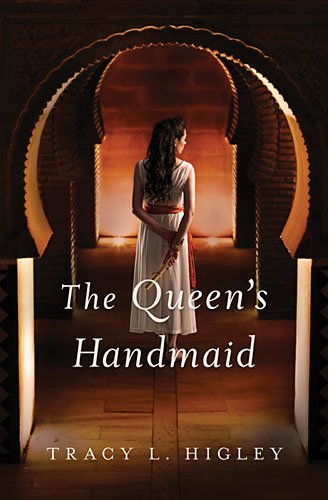 The Queen's Handmaid by Tracy L. Higley
From the servant halls of Cleopatra's Egyptian palace to the courts of Herod the Great, Lydia will serve two queens to see prophecy fulfilled.
Alexandria, Egypt 39 BC
Orphaned at birth, Lydia was raised as a servant in Cleopatra's palace, working hard to please while keeping everyone at arm's length. She's been rejected and left with a broken heart too many times in her short life.
But then her dying mentor entrusts her with secret writings of the prophet Daniel and charges her to deliver this vital information to those watching for the promised King of Israel. Lydia must leave the nearest thing she's had to family and flee to Jerusalem. Once in the Holy City, she attaches herself to the newly appointed king, Herod the Great, as handmaid to Queen Mariamme.
Trapped among the scheming women of Herod's political family—his sister, his wife, and their mothers—and forced to serve in the palace to protect her treasure, Lydia must deliver the scrolls before dark forces warring against the truth destroy all hope of the coming Messiah.
March, 2014
An Amish Garden by Beth Wiseman, Vannetta Chapman, Kathleen Fuller, Tricia Goyer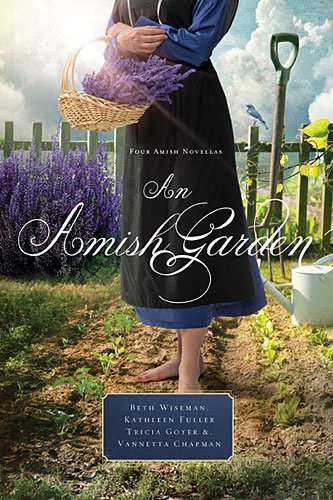 "A Place of Healing" Vannetta Chapman
Emma discovers a run-away teen in her barn, and the bishop asks her to provide a haven for a woman and her two children. Then her mother-in-law reveals a secret about her garden. Will Emma choose loneliness or learn to accept God's gifts?
"Flowers for Rachael" Kathleen Fuller
Rachael's garden is beautiful, but she is lonely. Gideon is in love with Rachael, but when Rachael finds her garden in shambles after a crisis, she rejects his help. Will she realize she doesn't have to do everything on her own?
"Seeds of Love" Tricia Goyer
When a corporation shows interest in buying Sadie's heirloom seeds, she panics. They are all she has left of her Dat and Mem. Eli believes he can help Sadie, but a misunderstanding leaves her heartbroken. Will she trust him again, and will the seeds of a new relationship take root?
"Planting a Future" Beth Wiseman
Rosemary is doing her best to run her family's household. She excels at all her tasks except one: gardening. Saul has been interested in her for years, but Rosemary has turned him down repeatedly. Saul begins helping with her family's garden, but someone is sabotaging his efforts—and keeping a secret that could change their lives.
March, 2014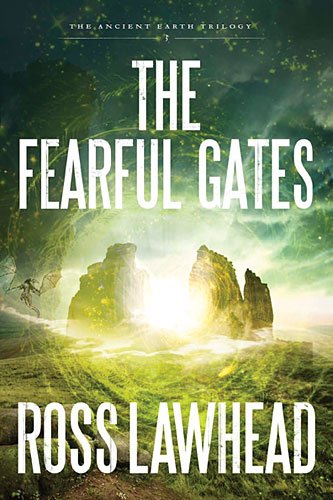 The Fearful Gates by Ross Lawhead
Plans that have been shaped for over a thousand years will finally be executed when dragons awake and the gates between worlds are thrown open.
Daniel and Freya, along with Alex, Vivienne, and the knight Ecgbryt, join together with the inhabitants of Nidergeard to confront the forces allied against them in this final volume of The Ancient Earth Trilogy.
Nidergeard lies exposed and the army that the dark wizard Gad has been gathering over the past years—made from giants, dragons, trolls, and yfelgopes—is finally assembled and ready to invade the nation. All that stands in their way is the Langtorr, the last standing structure in Nidergeard, and its inhabitants.
The fate of Britain—and the world—all centers around the events of a single day . . . a day when the mystery of what lies behind The Fearful Gates is revealed.
April, 2014
The Yada Yada Prayer Group Gets Tough by Neta Jackson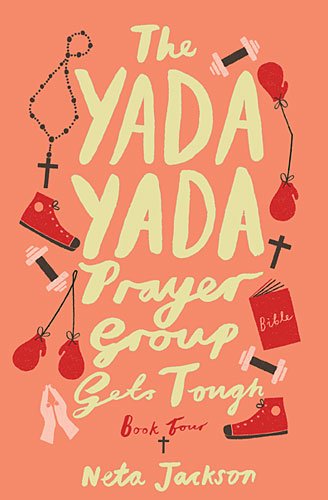 The Yada Yadas got tight in the past year, but they're about to learn the real meaning of togetherness.
We'd done it: we'd taken a mismatched, diverse group of women and cobbled together a prayer group that really worked for all of us. Now that spring was here, we were celebrating our one-year anniversary—and a wedding, an early parole, and two baptisms in the lake! Everything was feeling pretty great.
But it's when we're in our comfort zone that we're most likely to let our guard down. Without warning, lots of little things seemed to become big problems. With a white supremacy hate group targeting a local university, our very diversity almost became a liability. It took a vicious attack on Nony's husband to make us see that we had to get tough—and fight back together.
April, 2014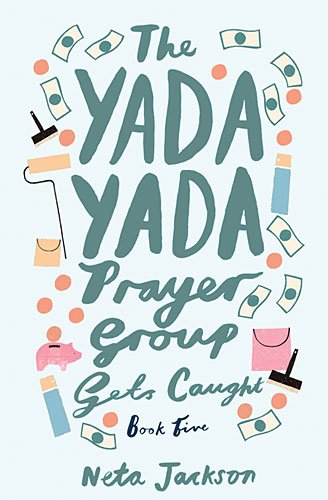 The Yada Yada Prayer Group Gets Caught by Neta Jackson
For the Yada Yadas, gettin' caught up in troubles isn't the problem—it's how to get free.
Only weeks ago, we Yadas toughened our prayer knees when one of our own was the victim of a vicious racial attack. Now it seems each household is being thrown into even worse circumstances. It especially worries me, Jodi Baxter, because I'm a fixer by nature, and the prayer list is getting out of control . . .
Ruth and Ben are caught up in an unplanned pregnancy—in their fifties! Chanda is deluded by the glitter of her lottery dream come true. Florida wants to move her family, hoping to leave trouble behind, but it looks like it may catch up to her anyway. And I'm finding that even good things like prayer group can consume me in no time flat.
If there is an upside, it's that all this trouble is revealing the subtle lies we Yadas believe about God, ourselves, each other, and life. Maybe our best hope is to catch on to what God's doing—and catch on quick—before the enemy can take any prisoners. That'd be a freedom worth celebrating. And celebrating is what my spiritual sisters and I do best.
April, 2014