Bethany House is back with their solid block of historical romance with a couple of other genres in the mix.
So, not many standouts for me in this batch. That said I do have a penchant for male characters on covers so I'm liking Elizabeth and Julie's a lot. Regina's is eye-catching and fun, although quite a modern look for the model. Tamera's is not as appealing as the first cover in her series and the expression of the model on Tracie's A Sensible Arrangement is a little odd. Patrick and Julianna's do a terrific job conveying the tone and genre of their stories and I quite like Kate Breslin's cover.
Storywise, I can't wait to read Patrick's, Julie's, Tamera's, Kate's, Regina's, and Siri's ~ the novella collection looks a sweet, fun read ~ and I highly recommend Lynn Austin's republished Civil War trilogy.
Now, my dear friends, have at it! I know Bethany covers always get a great response ~ what say you about these 2014 offerings?
~~~~~~~~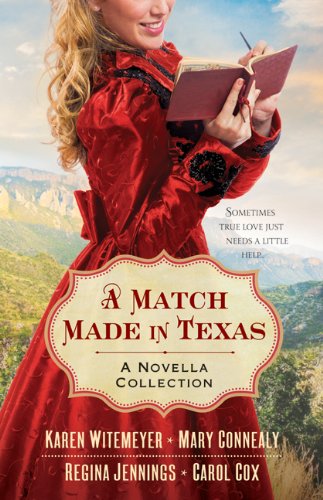 A Match Made in Texas by Mary Connealy, Karen Witemeyer, & Carol Cox
In Dry Gulch, Texas, 1893, a young woman with a tender heart that longs to help those in need takes it upon herself to meddle in the affairs of three acquaintances who are in dire straits. Wanting to stay anonymous, she relies on unusual methods to hire men and women of good character who she thinks can solve the problems facing her "targets." How was she to know that her meddling would turn into a cupid's arrow? And what will she do when her friends turn the tables on her with a matchmaking scheme of their own?
Four novellas in one volume.
January, 2014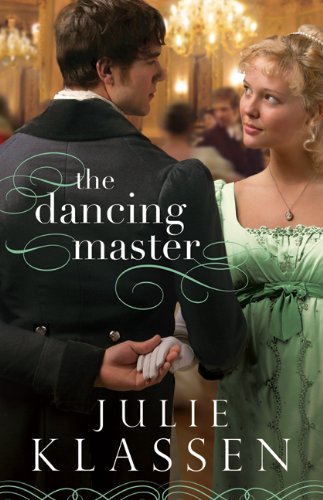 The Dancing Master by Julie Klassen
Finding himself the man of the family, and with no other options, London dancing master Alec Valcourt moves his mother and sister to remote Devonshire, hoping to start over. But Alec is stunned to learn the village is controlled by a wealthy widow who has prohibited all dancing, for reasons buried deep in her past.
Alec finds an unlikely ally in Miss Julia Midwinter, the widow's daughter. While initially wary of Julia's reckless flirtation, he comes to realize her bold exterior disguises a vulnerable soul–and a hidden sorrow of her own.
Julia Midwinter is instantly intrigued by the handsome dancing master–a man of whom her mother would never approve. She cannot fathom why he would leave London–or why he evades questions about his past.
Together, can Alec and Julia bring new life to this quiet village–and to one woman's hardened heart?
January, 2014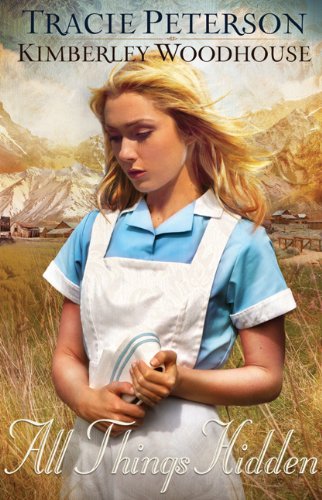 All Things Hidden by Tracie Peterson & Kimberley Woodhouse
Gwyn Hillerman acts as a nurse at her father's medical practice in 1935 rural Alaska. Her family life has been rough ever since her mother, hating Alaska, took Gwyn's younger sister back to Chicago to live.
Dr. Jeremiah Vaughan finds his life suddenly turned upside down when his medical license is stripped away after he loses an affluent patient. In a snowball effect, he then loses his engagement to Gwyn's sister, Sophia. When the government decides to send a group of families to Alaska in hopes of making a better life, Dr. Hillerman sends a letter urging Jeremiah to join his practice. Thinking his secret would be safe in the isolated Alaska Territory, Jeremiah agrees.
Gwyn and Jeremiah soon recognize a growing attraction to each other. But when another suitor enters the scene and Jeremiah's secret is revealed, their hopes for a future are threatened.
January, 2014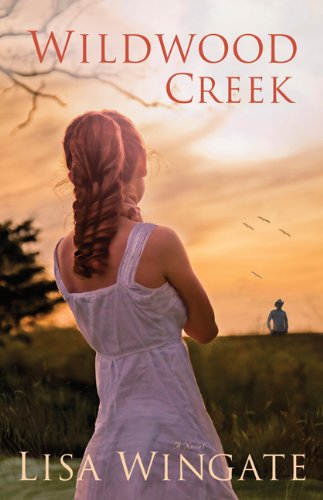 Wildwood Creek by Lisa Wingate
Allie Kirkland has never been one to take wild risks. But when she's offered a costuming assistant's job on a docudrama in the hills near Moses Lake, she jumps at the chance. She's always dreamed of following in her director-father's footsteps, and the reenactment of the legendary frontier settlement of Wildwood is a first step. The family expectations will have to wait.
But in 1861, the real Wildwood held dangerous realities. Town founder Harland Delevan held helpless residents, including young Irish schoolteacher Bonnie Rose, in an iron grip. Mysterious disappearances led to myths and legends still retold in the folk songs of Chinquapin Peaks. Eventually, the entire site was found abandoned.
When strange connections surface between Allie and the teacher who disappeared over a century ago, everyone in Wildwood, including Allie's handsome neighbor on the film set, Blake Fulton, seems to be hiding secrets, and Allie doesn't know who she can trust. If she can't find the answers in time, history may repeat itself . . . with the most unthinkable results.
February, 2014
Shadow Hand by Anne Elisabeth Stengl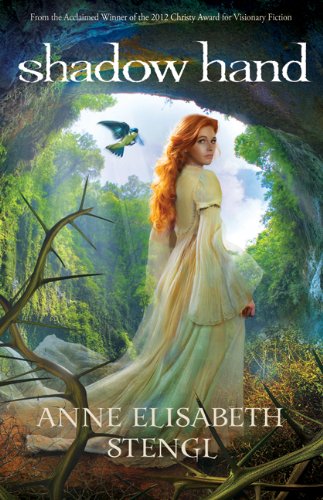 By her father's wish, Lady Daylily is betrothed to the Prince of Southlands. Not the prince she loves, handsome and dispossessed Lionheart, but his cousin, the awkward and foolish Prince Foxbrush. Unable to bear the future she sees as her wedding day dawns, Daylily flees into the dangerous Wilderlands, her only desire to vanish from living memory.
But Foxbrush, determined to rescue his betrothed, pursues Daylily into a new world of magic and peril, a world where vicious Faerie beasts hold sway, a world invaded by a lethal fey parasite . . .
A world that is hauntingly familiar.
February, 2014
Capable and optimistic Molly Zook has a slight issue with control: She doesn't like giving it up. So she's chafing against her mother's wish that, to save the family farm, she marry Mervin Mosier–especially after she meets Leon Fisher. He's from Montana but is working in Molly's district, training horses at a nearby ranch. He is tall and muscular, with a confident demeanor. Molly has never met anyone like him, and he seems to feel the same about her.
Determined to let nothing get between them, Molly decides the best course of action is to get Mervin to fall back in love with her best friend, Hannah. Molly organizes a weekend camping trip hoping to bring them together, but things quickly go awry and it seems Leon and Hannah might be falling for each other instead. Will Molly keep struggling to control everyone and everything around her? Or will she learn to let God handle the twists and turns of her life?
February, 2014
A Draw of Kings by Patrick W. Carr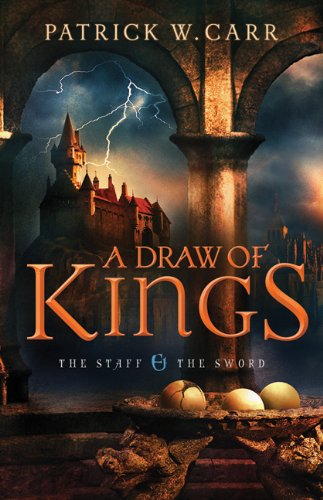 Their journey to Merakh should have made Errol and his companions heroes of the realm. Instead, much is changed on their return. In the wake of the king's death, Duke Weir is ruling the country–and his intentions are to marry Adora to bring an heir.
With Errol and the others imprisoned and the identity of the rightful heir to the throne still hidden in secrecy, Illustra is on the verge of civil war–and at growing risk from the armies of Merakh and Morgol.
A dangerous mission to free Errol succeeds, but the dangers facing the kingdom are mounting with every passing moment. The barrier has fallen, ferals are swarming toward the land, and their enemies draw near. Will the revelation of Illustra's next true king come in time or will all be lost?
February, 2014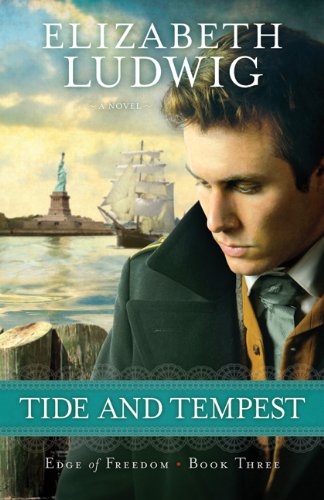 Tide and Tempest by Elizabeth Ludwig
It's been two years since Tillie McGrath last saw Captain Keondric Morgan. He'd let her visit her ill fiancé before he died. Now the dashing captain has found her at the boarding house where she lives and has swept back into her life. But all is not well. He seems to be trying to protect her–from whom or what stays a secret.
Even years later, Keondric never forgot the heartbroken lass from his boat. When a crewmember's death-bed confession hints that her fiancé's death may have been murder, the captain knows he must try to save her. But his attention draws the notice of others as well, dangerous men who believe Tillie may have the last bit of evidence needed to put them away. And trying to stay safe may put them both in more danger than they could have ever imagined.
March, 2014
A Shining Light by Judith Miller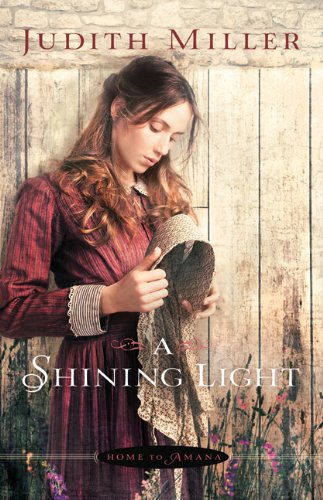 When Andrea Wilson receives the devastating news that her husband has been lost at sea, she decides to return home to Iowa with her young son. But what she finds there is equally terrible: the family farm has burned and her father has died, leaving Andrea with few options. Relying on the kindness of the members of the Amana Colonies, she accepts their offer to live among them until she can make plans for her future. Andrea discovers so much goodness and contentment among the Amana people that she doesn't want to leave, especially since the strong, kind tinsmith, a man named Dirk, has captured her heart. But is this cloistered life what she wants for her and her son's future? Is she prepared to give up the comforts and freedom of the outside world? And when yet another wave of shocking news comes her way, will Andrea ever find the serenity and hope that have eluded her for so long?
March, 2014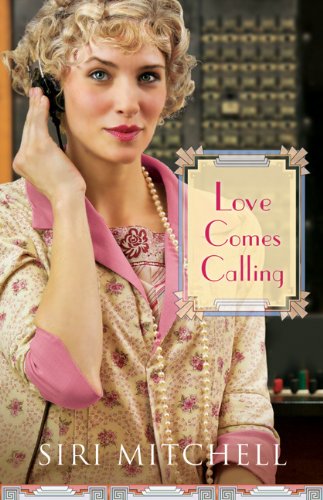 Love Comes Calling by Siri Mitchell
Ellis Eaton has always felt she's been a disappointment to her stuffy, traditional Boston family. Her sights are set on something entirely different: Hollywood. Though she's captured the eye of Griffin Phillips, she knows that "dutiful wife" is one role she can't picture herself playing–even if he makes her head spin and her heart quicken. Besides, Ellis seems to make a mess of any situation, despite her good intentions. She's simply not worthy of an up-and-comer like Griff.
When a look-alike childhood friend begs Ellis for a favor, Ellis finds herself working shifts at the city telephone exchange. At first Ellis believes this will be the acting practice she needs to prepare for life in the movies, but the job is far more complicated than she'd ever imagined, and Ellis finds herself in her usual scrapes. After accidentally overhearing a call that makes her blood curdle, Ellis fears for Griff's safety. Then handsome policeman Jack Flanagan comes to the scene, adding to the mayhem. With her job on the line and her heart all a-muddle, Ellis unexpectedly discovers what might be her role of a lifetime.
March, 2014
Death by the Book by Julianna Deering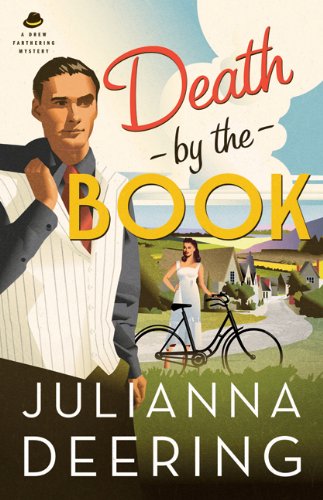 Drew Farthering wants nothing more than to finish out the summer of 1932 with the announcement of his engagement to Madeline Parker. Instead, he finds himself in the middle of another murder case. The family lawyer has been killed, a cryptic message stuck to the body with an antique hatpin. Drew is content to leave solving this one to the police, but when the dead man's widow asks for his assistance, he can't help but be pulled in.
Life at home is just as troubling. Madeline still hasn't decided whether she will accept his proposal of marriage, and worse, her formidable maiden aunt, Ruth Jansen, appears at Farthering Place with the sole objective of convincing Madeline to return to America.
When a second murder occurs, and another baffling message secured with a hatpin is found at the scene, the village of Farthering St. John is thrown into a tizzy. And it seems Drew and Madeline and their friend, Nick Dennison, are the ones who will have to crack the case before the Hatpin Murderer strikes again.
March, 2014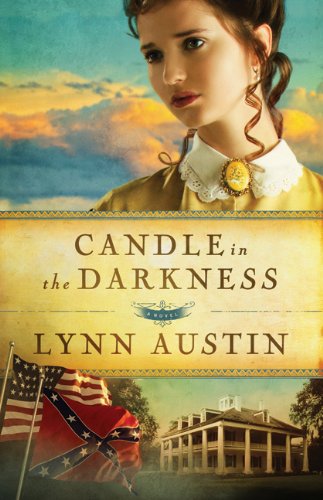 Candle in the Darkness by Lynn Austin
Book 1 in the Refiner's Fire series. The daughter of a wealthy slave-holding family from Richmond, Virginia, Caroline Fletcher is raised in a culture that believes slavery is God-ordained and biblically acceptable. But upon awakening to the cruelty and injustice it encompasses, Caroline's eyes are opened for the first time to the men and women who have cared tirelessly for her. Her journey of maturity and faith will draw her into the abolitionist movement, where she is confronted with the risks and sacrifices her beliefs entail.
March, 2014
Book 2 of Refiner's Fire. The drama of the Civil War unfolds through the eyes of two very different Northern girls. Lovely Julia Hoffman has always enjoyed the carefree life of her well-to-do family, but when she fails to attract the attention of Rev. Nathaniel Greene, a fierce abolitionist, she determines to bring meaning to her empty and shallow existence. When she becomes a Union nurse, her eyes are opened to the realities of war and suffering. She also meets Phoebe, who has entered the army under false pretenses–and whose journey to understanding herself, as well as the tumultuous world about her, is revealed with sensitivity and drama.
March, 2014
A Light to My Path by Lynn Austin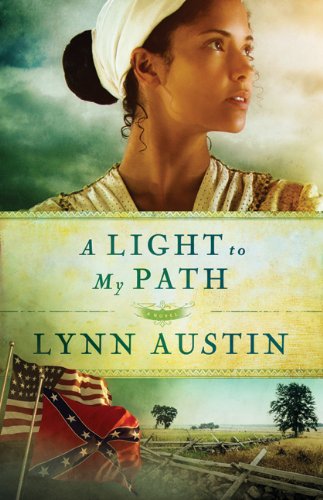 Refiner's Fire book 3 Kitty, a house slave, always figured it was easiest to do what she'd always done–obey Missy and follow orders. But when word arrives that the Yankees are coming, Kitty is faced with a decision: will she continue to follow the bidding of her owners, or will she embrace this chance for freedom? Never allowed to have ideas of her own, Kitty is overwhelmed by the magnitude of her decision. Yet it is her hope to find the "happy ever after" ending to her life–and to follow Grady, whom she loves–that is the driving force behind her choice. Where will it lead her?
March, 2014
A Sensible Arrangement by Tracie Peterson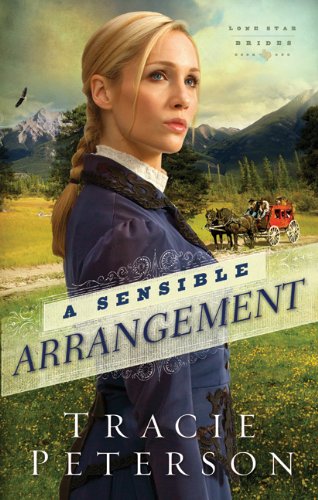 Bestselling Author Tracie Peterson Pens a Brand-New Series

Marty Dandridge Olson is a widow looking for a way out of Texas. Widower Jake Wythe has secured a job as a bank manager in Denver, only to discover that the bank board wants him to be a married man. With Texas in his roots, he advertises for a Lone Star bride, and Marty answers the call. They both agree they are done with romance and love and will make this nothing more than a marriage of convenience.
Marty works to carve out a new life in high-society Denver as Jake works to guide the bank through a collapsing economy. But when money goes missing at the bank and accounting discrepancies point to Jake, he must find a way to prove his innocence. Yet all he wants to do is go back to Texas and own his own ranch. Marty, on the other hand, owns a ranch–one she's never told her husband about. She hates Texas because it represents the losses in her life. But as the couple grows closer and love begins to bloom, Marty realizes she needs to tell Jake the truth. Can she come to terms with the past and her anger toward God in order to make room for love?
April, 2014
The Last Bride by Beverly Lewis
Nineteen-year-old Tessie Miller is the youngest of her Old Order parents' five daughters–and the only one yet to marry. She has her heart set on Amishman Marcus Smucker, and come wedding season, they plan to tie the knot and start a family together. But Tessie's father disapproves. Ammon Miller has his reasons, and he has put his foot down. The marriage will not go forward.
Impetuously, Tessie and Marcus take matters into their own hands, eloping to exchange their vows in the fancy, English world. After a secret honeymoon, they return to their Plain community to live as singles, hoping that, in time, they can convince the Millers to give their love a chance. But when the unthinkable happens, Tessie faces the biggest challenge of her life–and the almost-certain censure of the People.
Will Tessie find a reason for hope in spite of her desperate plight?
April, 2014
For Such A Time by Kate Breslin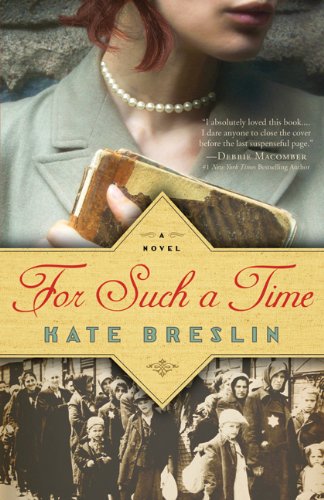 In 1944, blonde and blue-eyed Jewess Hadassah Benjamin feels abandoned by God when she is saved from a firing squad only to be handed over to a new enemy. Pressed into service by SS-Kommandant Colonel Aric von Schmidt at the transit camp of Theresienstadt in Czechoslovakia, she is able to hide behind the false identity of Stella Muller. However, in order to survive and maintain her cover as Aric's secretary, she is forced to stand by as her own people are sent to Auschwitz.
Suspecting her employer is a man of hidden depths and sympathies, Stella cautiously appeals to him on behalf of those in the camp. Aric's compassion gives her hope, and she finds herself battling a growing attraction for this man she knows she should despise as an enemy.
Stella pours herself into her efforts to keep even some of the camp's prisoners safe, but she risks the revelation of her true identity with every attempt. When her bravery brings her to the point of the ultimate sacrifice, she has only her faith to lean upon. Perhaps God has placed her there for such a time as this, but how can she save her people when she is unable to save herself?
April, 2014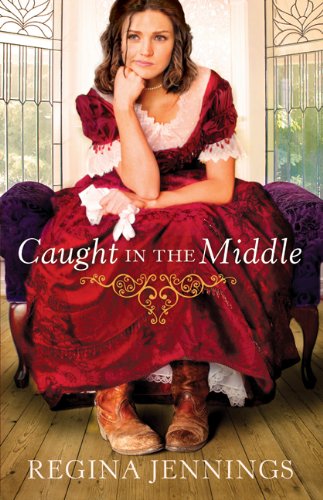 Caught in the Middle by Regina Jennings
A Most Unlikely Heroine Takes Center Stage
in This Fun Historical Romance

The train to Garber, Texas, is supposed to bring Nicholas Lovelace to the next victory in his life and career. Instead, it gets held up by robbers who are thwarted by the last person Nick ever expected–Anne Tillerton from back home in Prairie Lea.
Anne's been working as a buffalo hunter and hiding from polite society. She's only coming to town to talk their runaway cook into returning. Instead, the woman flees–and leaves Anne with her infant son. With Nick the only person she knows in town who can help, the two form an unlikely team as they try to figure out what to do with the child.
Both soon find themselves stuck in complicated situations. To care for the child, Anne's forced into polite society–and it's not going well. Meanwhile, Nick is being pressured on all sides of his business, and being seen with Anne isn't helping his reputation. Still he can't quite seem to forget her and must make a choice between the leading of his heart and his plans for the future.
April, 2014
A Beauty So Rare by Tamera Alexander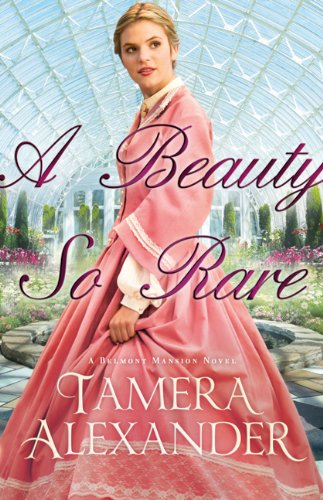 She's plain, practical. No stunning Southern beauty. And she never wears pink…
Eleanor Braddock, a spinster at 30, has long since dismissed any hope of marriage. But when a dying soldier whispers his final words, she believes her life can still have meaning and determines to find his widow. But this compassionate deed takes a harsh turn, and Eleanor finds herself dependent upon the richest woman in America and the most despised woman in Nashville–her aunt, Adelicia Acklen, mistress of Belmont Mansion. A clandestine act of kindness leads Eleanor to an unlikely path for her life–building an orphanage, a place that will house widows and orphans from the Civil War. And while Eleanor knows her own heart, she also knows her aunt will never approve.
Marcus von Quint, Archduke of the House of Habsburg and fourth in line to the Austrian throne, arrives in Nashville in search of a life he determines, instead of one determined for him. Collaborating with botanist Luther Burbank, Marcus seeks to combine his own passion for nature with his expertise in architecture. But his plans to incorporate natural beauty into the design of the orphanage run contrary to the wishes of practical, frugal Eleanor, who sees his ideas as costly nonsense.
Yet as the construction project continues, Marcus and Eleanor find common ground–and a love neither of them expected. But Marcus is not the man Adelicia has chosen for Eleanor to marry, and even if he were, someone who knows Marcus's secrets is about to reveal them all.
April, 2014