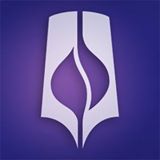 So, that last look before bed at Amazon gets me every time! Here's the new 2015 novels coming from Bethany House. As always there's plenty to catch the eye by way of cover art and story lines.
Covers? I adore Angela Hunt's – it is warm, vivid, and I love the vertical title! Eye popping colour is everywhere with the historical books – Siri's, Tracie's, Elizabeth's, and Jen's.
Kathryn's is perfect for conveying the story – the photograph and the partial reveal of the main character.
Victoria and Melissa's reflect contemporary romance beautifully and the simplicity of Dina's appeals to me, although the model's expression looks at tad bored if I'm being picky! Lauraine's look a lot like Tracie Peterson's last series but I love Dani and Nancy's both capturing the adventure and suspense, respectively, of those stories.
Overall, I think this is a great batch of covers and I'm keen to read nearly all of them!
Over to you, lovely friends – would love to know your thoughts….
*********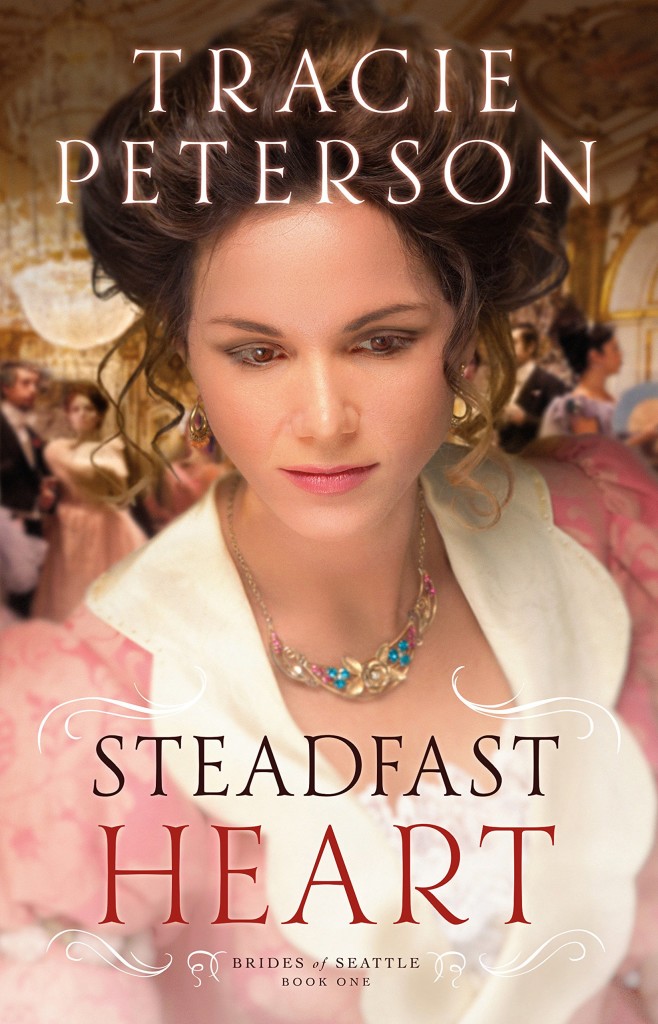 Steadfast Heart (Brides of Seattle) by Tracie Peterson
Beloved Author Tracie Peterson Launches Exciting New Series
Lenore Fulcher isn't pretentious despite her spoiled upbringing. Her deepest desire at the age of twenty is to find true love. However, her father believes she's wasted enough time searching for a suitable husband, and he wants to marry her off to one of his business partners–thirty-seven-year-old James Rybus. But the idea of marriage to a man so much older is out of the question for Lenore.
Kolbein Booth, a lawyer from Chicago, arrives in Seattle looking for his headstrong sister who he believes may have answered an advertisement for mail-order brides. Sick with worry, he storms the Madison Bridal School, demanding to see his sister, only to learn she isn't there. But Lenore Fulcher is, and something about her captures his attention.
Is this the man Lenore has been searching for? She may not have long to find out…
January, 2015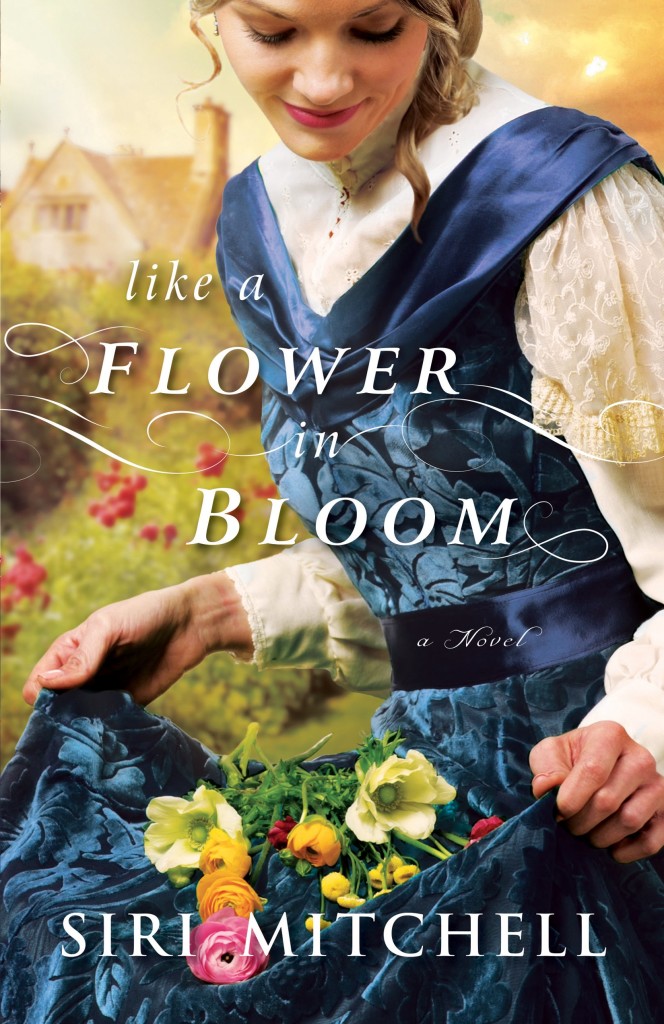 Like a Flower in Bloom by Siri Mitchell
For years Charlotte Withersby has worked as an assistant to her father, an eminent English botanist. As she approaches the old age of twenty-four, her father pushes her out into society, swayed by an uncle who believes God's only two roles for women are marriage and motherhood. When one of the Withersbys' colonial correspondents, Edward Trimble, returns to England, he's drafted as the new assistant so Charlotte is free to marry. This suits Edward's plans quite well, since the last thing he wants to do is reunite with the family he is ashamed to call his own.
Though Edward proves himself vexingly capable on the job, Charlotte won't surrender the job without a fight, and schemes with her best friend to regain her position. Perhaps if a proposal seems imminent, Charlotte's father will see his error and ask her to return. Charlotte tries to make headway in her town's social life, but reveals herself to be unaware of all the intricacies of polite society. Though Edward pitches in, tutoring her in society's expectations, she just seems to make things worse. And the more she comes to know of her father's assistant, the more trouble she has imagining life without him. Caught in a trap of her own making and seeing the hopelessness of her prospects, will Charlotte get to keep her work or will she have to cede her heart?
January, 2015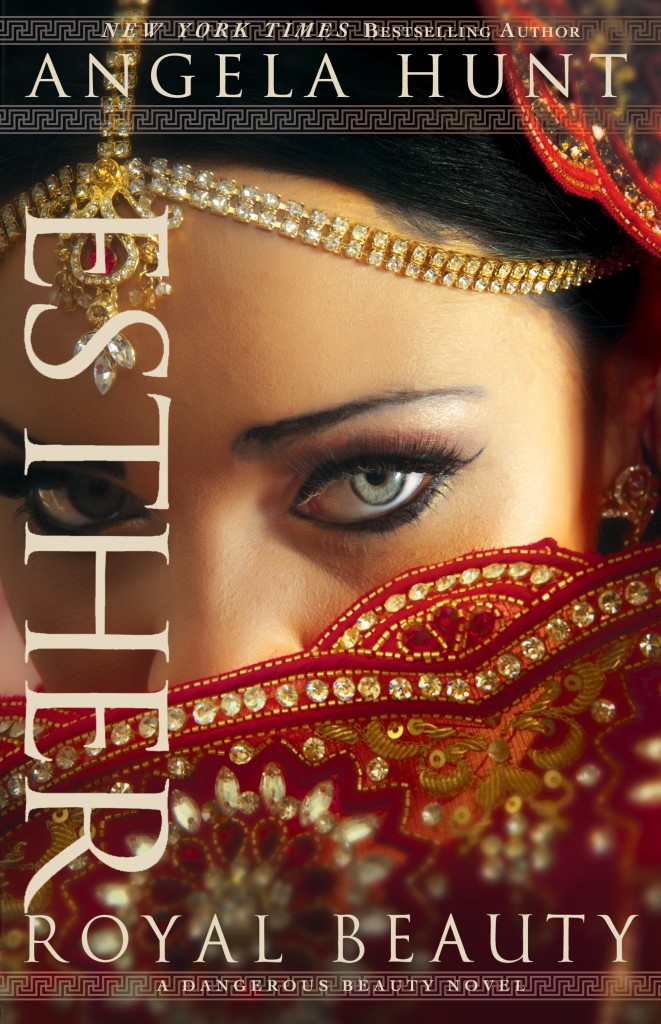 Esther: Royal Beauty (A Dangerous Beauty Novel) by Angela Hunt
An ambitious tyrant threatens genocide against the Jews in ancient Persia, so an inexperienced beautiful young queen must take a stand for her people.
When Xerxes, king of Persia, issues a call for beautiful young women, Hadassah, a Jewish orphan living in Susa, is forcibly taken to the palace of the pagan ruler. After months of preparation, the girl known to the Persians as Esther wins the king's heart and a queen's crown. But because her situation is uncertain, she keeps her ethnic identity a secret until she learns that an evil and ambitious man has won the king's permission to exterminate all Jews–young and old, powerful and helpless. Purposely violating an ancient Persian law, she risks her life in order to save her people…and bind her husband's heart.
January, 2015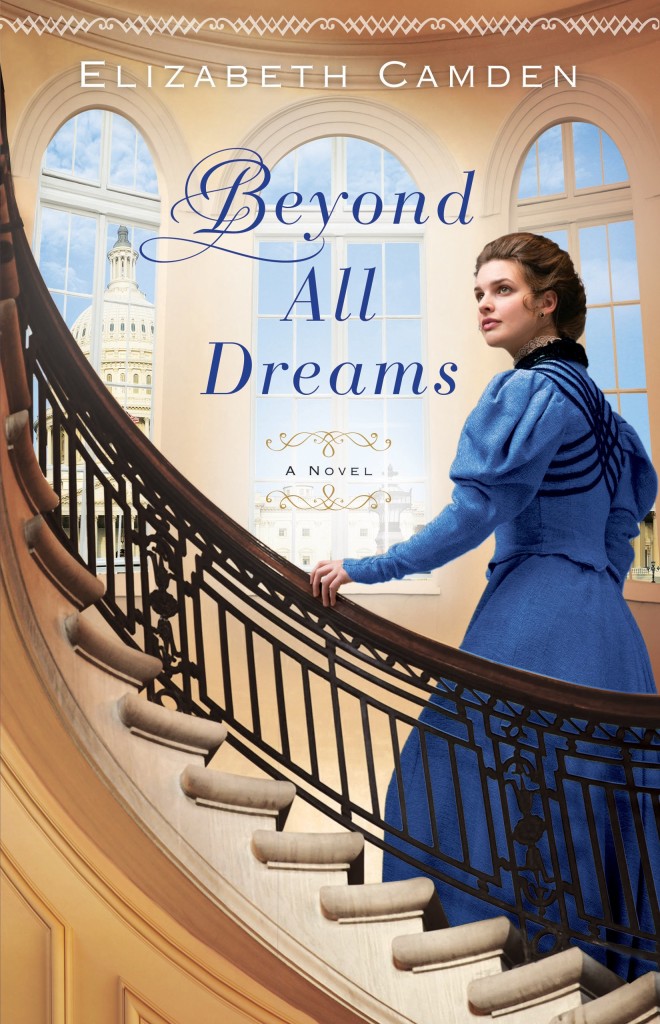 Beyond All Dreams by Elizabeth Camden
Anna O'Brien leads a predictable and quiet life as a map librarian at the illustrious Library of Congress until she stumbles across a baffling mystery of a ship disappeared at sea. She is thwarted in her attempts to uncover information, but her determination outweighs her shyness and she turns to a dashing congressman for help.
Luke Callahan was one of the nation's most powerful congressmen until his promising career became shadowed in scandal. Eager to share in a new cause and intrigued by the winsome librarian, he joins forces with Anna to solve the mystery of the lost ship.
Opposites in every way, Anna and Luke are unexpectedly drawn to each other despite the strict rules forbidding Anna from any romantic entanglement with a member of Congress.
From the gilded halls of the Capitol, where powerful men shape the future of the nation, to the scholarly archives of the nation's finest library, Anna and Luke are soon embroiled in secrets much bigger and more perilous than they ever imagined. Is bringing the truth to light worth risking all they've ever dreamed for themselves?
January, 2015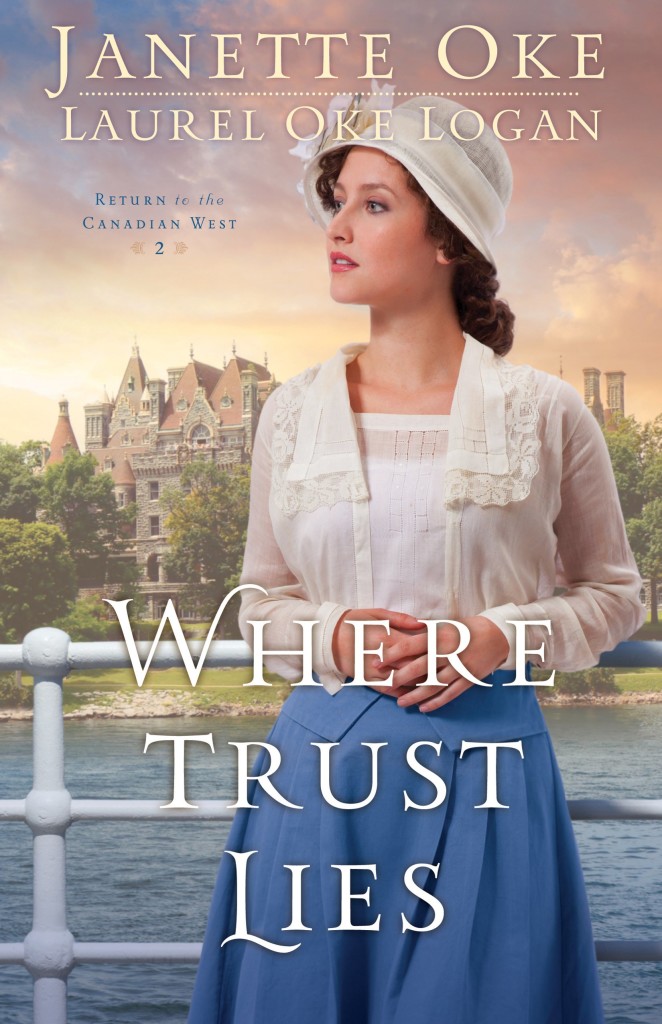 Where Trust Lies (Return to the Canadian West) by Janette Oke & Laurel Oke Logan
Beth Thatcher returns home from her first year as a schoolteacher in the mining town of Coal Valley and steps into a whole different world. Her life back among her wealthy Eastern family is a stark contrast to her primitive life in the West, and Beth isn't sure where she belongs anymore.
She barely has time to settle in before her mother announces plans for a family holiday–a luxurious steamship tour along the eastern coast of Canada and the U.S. Wishing to reconnect with her mother and sister, Beth agrees to go but quickly finds herself at odds with her mother's expectations. After enjoying complete freedom in the western wilds, Beth isn't sure what to make of her mother's ongoing efforts to direct her life–and her heart.
Beth keeps in touch with her Mountie beau, Jarrick, even as young men more of her station catch her eye. Is she ready to fully give her heart to Jarrick, knowing it will mean saying good-bye to her family and her life of privilege once again? And when Beth trusts the wrong person, will Jarrick be able to help her despite the distance between them?
February, 2015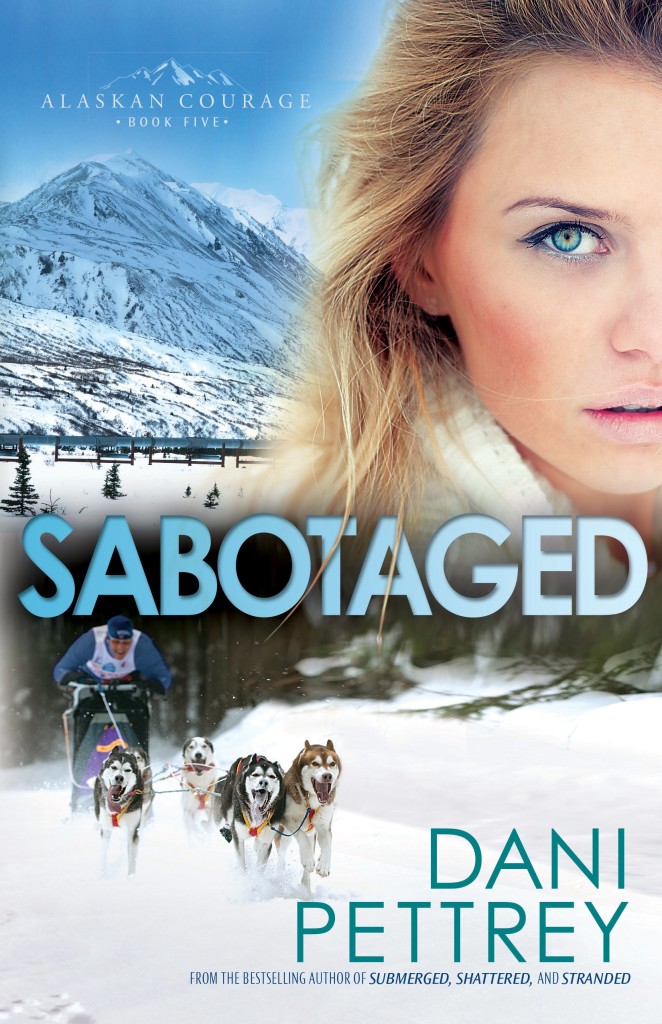 Sabotaged (Alaskan Courage) by Dani Pettrey
Growing up, goody-two-shoes Kirra Jacobs and troublemaker Reef McKenna were always at odds. Now paired together on Yancey's search-and-rescue canine unit, they begin to put aside old arguments as they come to see each other in a different light. Then a call comes in from the Iditarod that will push them to their limits.
Kirra's uncle, a musher in the race, has disappeared. Kirra and Reef quickly track the man, but what they discover is harrowing. Frank's daughter has been kidnapped. In order to save her, the man must use his knowledge as a mechanical engineer to do the kidnapper's bidding or she will die. Kirra and Reef, along with the entire McKenna family, are thrown into a race to stop a shadowy villain who is not only threatening a girl's life, but appears willing to unleash one of the largest disasters Alaska has ever seen.
February, 2015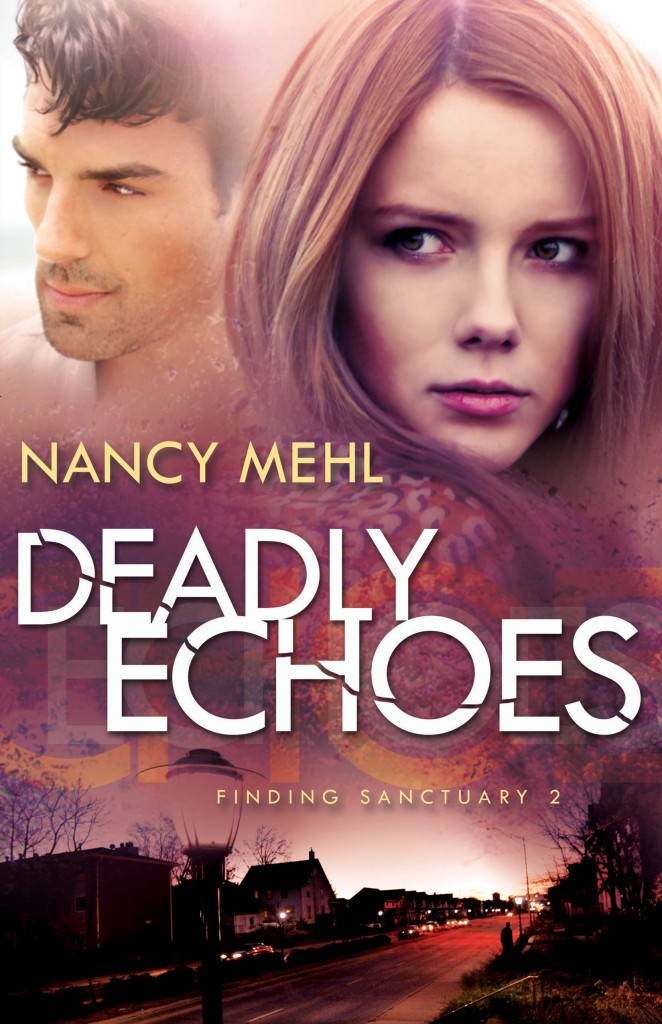 Deadly Echoes (Finding Sanctuary) by Nancy Mehl
After years of upheaval, Sarah Miller's life is finally settled with all echoes of the past stilled and silent at last. She spends her time teaching the children of Sanctuary, a town she is happy to call home.
When the sister Sarah hasn't seen in years reappears, it stirs up hard memories of the past and their parents' murder. Even so, Sarah's joy at being reunited with Hannah and meeting the niece she didn't know she had is too soon interrupted when Deputy Sheriff Paul Gleason informs Sarah her sister has been killed.
As Sarah learns more about Hannah's death, the circumstances seem eerily similar to her parents' death. She enlists Paul's help in digging deeper into these murders the police are dismissing as burglaries gone wrong. Paul's concern encourages Sarah's growing feelings for him, but as their investigation peels back the layers of lies almost twenty years old, they get close to uncovering the truth one man will do anything to hide–even if he must do away with the last remaining members of the Miller family.
February, 2015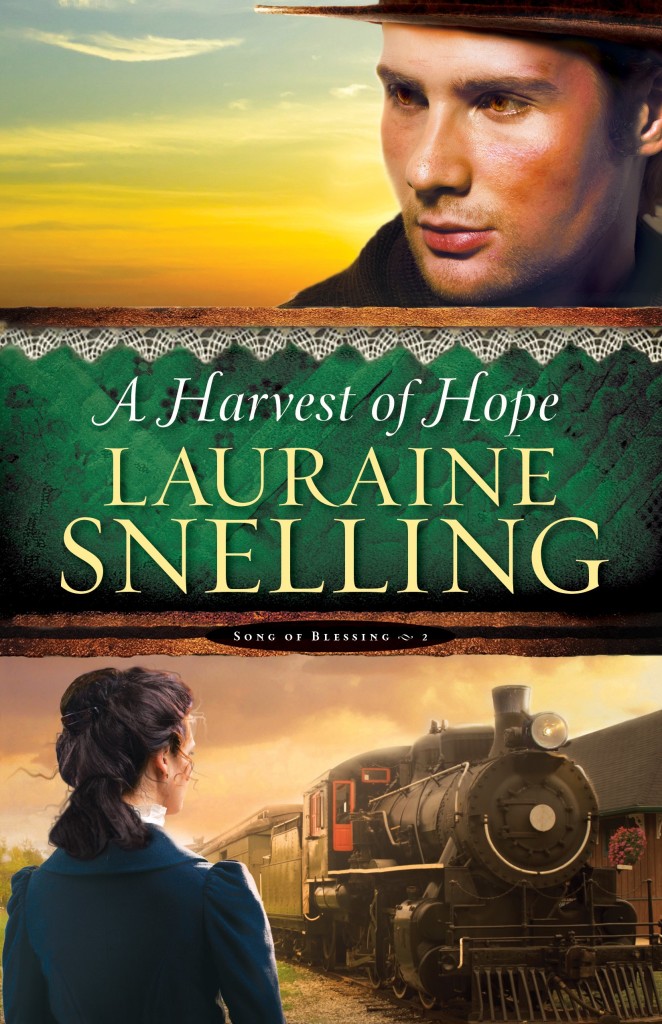 Harvest of Hope, A by Lauraine Snelling
Just a few short weeks into her year-long nurse training assignment at the Blessing Hospital, Miriam Antonio is called home to Chicago, where her mother is gravely ill. With siblings to care for, Miriam pleads to be allowed to finish her training in Chicago. Her nursing supervisor grants her a brief reprieve but extracts a promise that Miriam will soon return to Blessing and fulfill her commitment.
While in Chicago, Miriam has tried to get Trygve Knutson and Blessing out of her mind, but his letters make that impossible. Trygve is busy building a house, hoping he can convince Miriam to return to North Dakota and marry him. Torn between Trygve's love and her family's needs, she doesn't know what to do.
When Miriam finally returns to Blessing, she buries herself in her work. But no matter how hard she tries to put it off, she has some life-changing decisions to make about her future, her family…and the man who is never far from her thoughts.
What will it take to convince her to stay?
March, 2015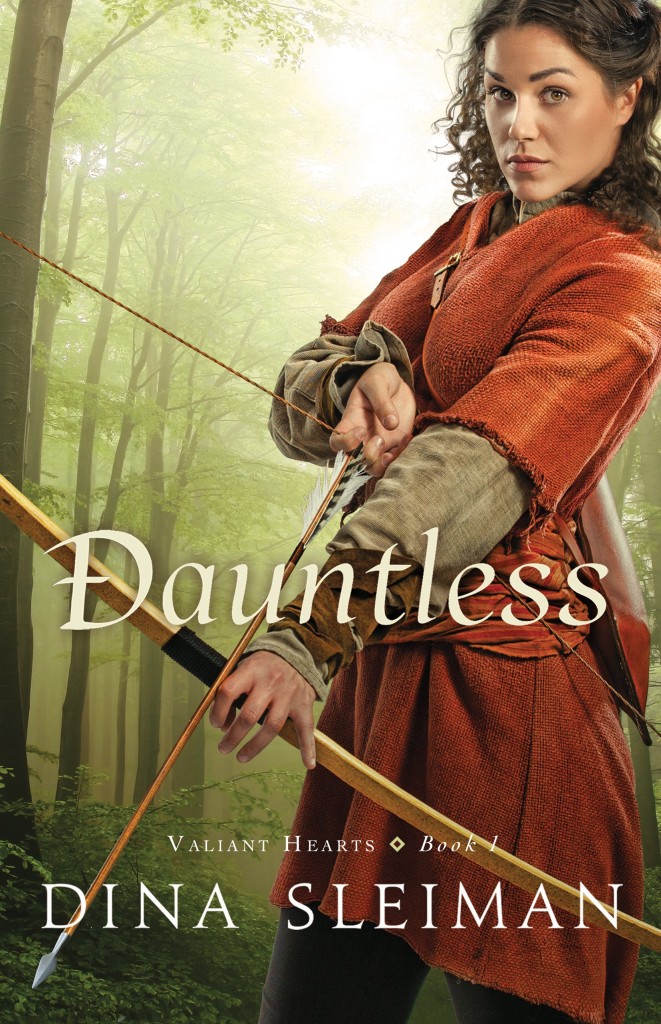 Dauntless (Valiant Hearts) by Dina Sleiman
Though once a baron's daughter, Lady Merry Ellison is willing to go to any lengths to protect the orphaned children of her former village. Dubbed "The Ghosts of Farthingale Forest," her band of followers soon become enemies of the throne when they hijack ill-gotten gold meant for the king.
Timothy Grey, ninth child of the Baron of Greyham, longs to perform some feat so legendary that he will rise from obscurity and earn a title of his own. When the Ghosts of Farthingale Forest are spotted in Wyndeshire, where he serves as assistant to the local earl, he might have found his chance. But when he comes face-to-face with the leader of the thieves, will he choose fame or love?
March, 2015
After years of working in a millinery shop, Miss Harriet Peabody dreams of the day when she'll open up her own shop and sell re-fashioned gowns to independent working women like herself. When a delivery errand goes sadly awry, her job–and her chance at saving enough for her shop–is at stake all due to a rather unfortunate misunderstanding with a customer.
Mr. Oliver Addleshaw enjoys a certain position in society, but his real aim is to follow in the footsteps of men like Cornelius Vanderbilt. On the verge of his biggest business deal yet, he learns his potential partner prefers to deal with men who are settled down and respectably married. As matters stand, Oliver's ex not-quite-fiance recently became unhinged and lost a poor shop girl her job. Oliver feels bad for the hapless Harriet and, hoping to kill two birds with one stone, asks for her help in making a good impression in his business deal.
Harriet dives into the circles of high society head first, only to find that her love of fashion can't make her fashionable. She'll never truly fit into Oliver's world, but just as she's ready to call off the fake engagement, fancy dinners, and elegant balls, a threat from her past forces both Oliver and Harriet to discover that love can come in the most surprising packages.
March, 2015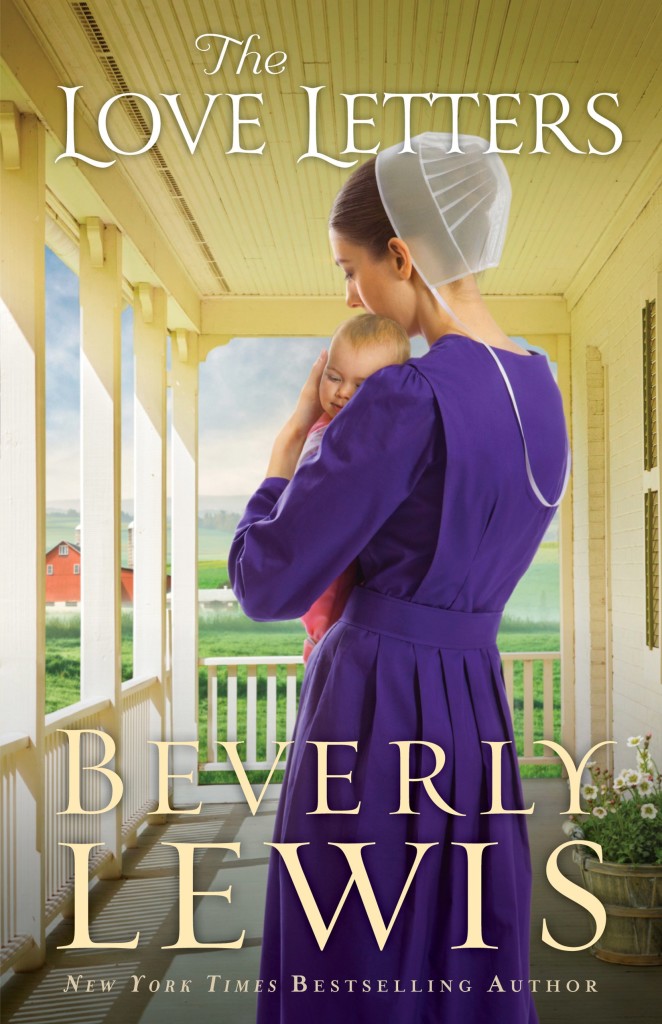 Love Letters, The by Beverly Lewis
When her sister falls gravely ill, twenty-year-old Marlena Wenger takes on the responsibility of caring for her infant niece, Angel Rose. Worried that this turn of events portends a more complicated future than he is prepared for, her beau ends their relationship. Marlena is devastated, but is determined to give Angel Rose the best care possible.
Though from the Beachy Amish herself, Marlena meets Ellie Bitner, an Old Order Amish mother who offers quilting and needlepoint classes. They soon form a bond, and Marlena is drawn into the circle of Ellie's family. Ellie's handsome cousin seems rather taken with Marlena, but after her recent breakup, she is cautious where her feelings are concerned.
But things begin to change when Ellie's young son Jacob discovers an older homeless man camped out in the nearby abandoned mill. Suffering from some cognitive disorder, the man has few prospects and fewer possessions–among them a small clutch of letters apparently from his own courting days. Could these letters be the key to the old man's identity? And can they bring healing and hope to Marlena and Ellie as well?
March, 2015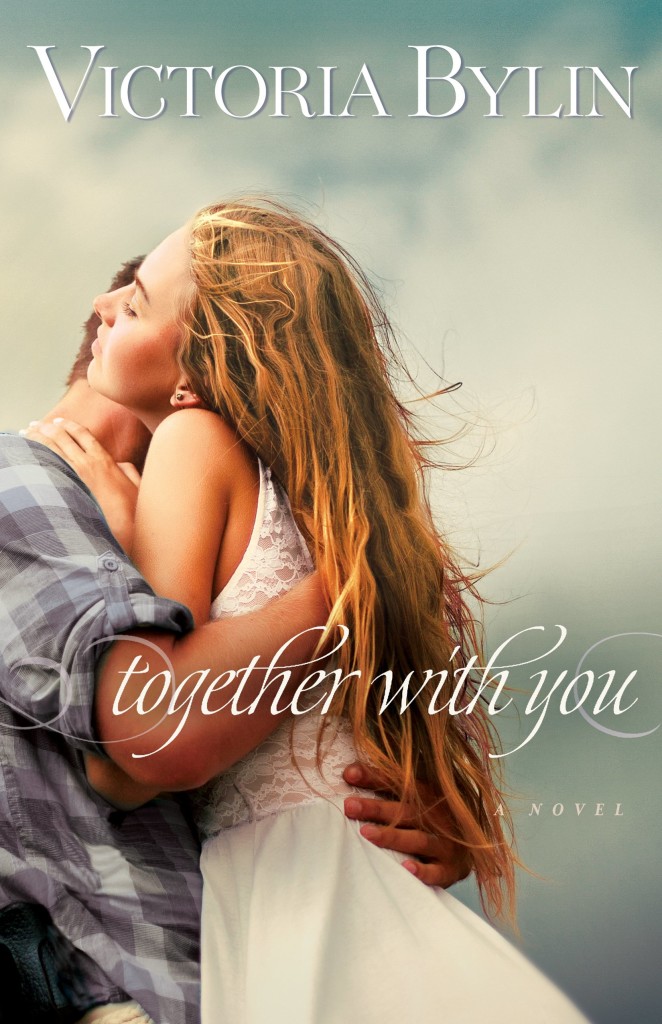 Together With You by Victoria Bylin
When a Lost Child warning blasts over the mall's PA system, toy store manager Carly Mason finds the little girl playing with a stuffed rabbit. Something about five-year-old Penny Tremaine is different. An ex-social worker, Carly recognizes that Penny suffers fetal alcohol effects, and a piece of Carly's own past suddenly confronts her. Never again will Carly become involved with a client. The risks are far too great. But something about Penny–and Penny's handsome father–tugs at Carly's heart. Before she has time to think it through, she agrees to a much-needed job as a nanny.
Dr. Ryan Tremaine knows he messed up his life. But this summer he will redeem himself. With his ex-wife remarried and on a trip far away, his two teenage sons and Penny are living under his roof full time. Ryan is dedicated to his sink-or-swim list, a plan to reconnect with his children. The first step: recruiting Carly Mason to be Penny's nanny.
Ryan never anticipated being so drawn to Carly, an attraction Carly seems to fight as much as he does. Could Carly be the missing piece that helps his family stay afloat, or will their blossoming romance only complicate things further?
April, 2015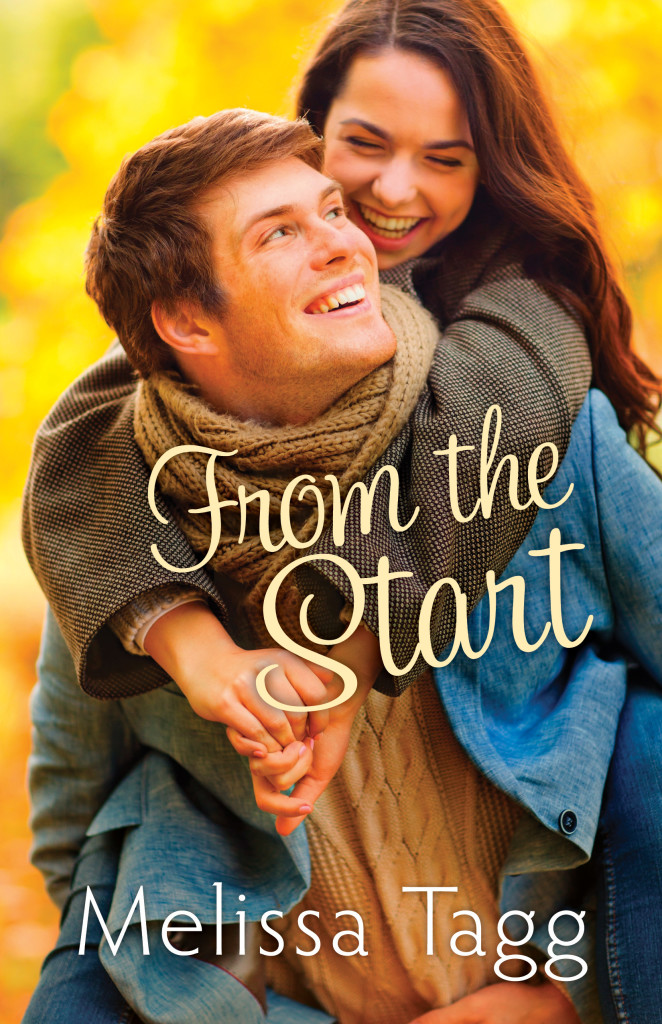 From the Start by Melissa Tagg
Kate Walker used to believe in true love and happily-ever-after before a short-lived engagement left her brokenhearted. At least her disillusionment with romance hasn't kept her from churning out made-for-TV screenplays and fluffy novels. That is, until a major career slump sends her running home to her father and the town of Maple Valley. Her plan to help her dad write his memoir while she figures out where to go next takes a surprising turn when she finds new inspiration in the most unexpected person.
After an injury permanently sidelines NFL player Colton Greene, he is temporarily hiding out in a friend's small town to avoid the media and reminders of the betrayal that led to his career's end. Maple Valley is conveniently also the perfect place to prove to his former girlfriend that he's ready to settle down and lead a normal life. The only trouble is that he's never really done normal before and has no idea where to start.
Fast friends, Kate and Colton both get what it's like to need new direction in life. But while Kate plays things safe, Colton is all about big risks and grand gestures. Neither of them has any intention of giving up on their goals…unless being forced to start over could be their chance at a life–and love–that tops all of their dreams.
April, 2015
After her father and stepmother's accidental death, Kelli Huddleston sorts through their belongings and learns a shocking secret. Years before, her father faked his death during a boat wreck at sea–and faked Kelli's as well. He'd run from a wife, a son, and a daughter back in Tennessee, meaning Kelli has a family she's never known.
She's already cashed the payout on her dad's life insurance check and looks at it as her ticket to a new life. The lure and puzzle of digging into this hidden past is too much to resist, and she soon finds herself in Tennessee. When the trip threatens to open doors to the past better left shut, and her plans for the future are threatened, Kelli must make an agonizing choice that will change her life forever.
April, 2015