Thanks to the wonderful folk at Tyndale House, here are the releases Tyndale has for us in early 2015.
You may be able to tell by the placement in my collage that I ADORE the cover for Allison Pittman's On Shifting Sand ~ the colours, the texture, the model's face ~ all combine with the story outline to grip me. Love it!
The Song and Old Fashioned are both based on screenplays so obviously they have a  bit of a different look from a traditional cover, blending stills from the movies. As they look more like DVD covers to me, I don't connect with them as much, though I'm a big fan of Old Fashioned's Autumn colours. Oh, and I've tossed in Ginger Kolbaba's non-fiction title, as it is inspired by the movie.
Love the whimsical and family feel of Carre's second Darling Family novel and am enjoying the thematic feel of Susie May's, DiAnn's, and Jessica's although I'm not hugely enamoured with them. Not being a scrapbooker, the paper hearts on Courtney's detract for me but I'm sure lots of crafty folk with enjoy the nod and they are pivotal to the storyline.
I'm undecided on Candace's cover! The models are great but I just don't know if it's a little too something. Sigh…not being very clear, am I? I'm sure someone else can be more articulate!
Joel's is simple and evocative and reflects the story really well. Cover art aside, these all look like great stories so reading them will be a no brainer
Bring on your thoughts, lovely readers…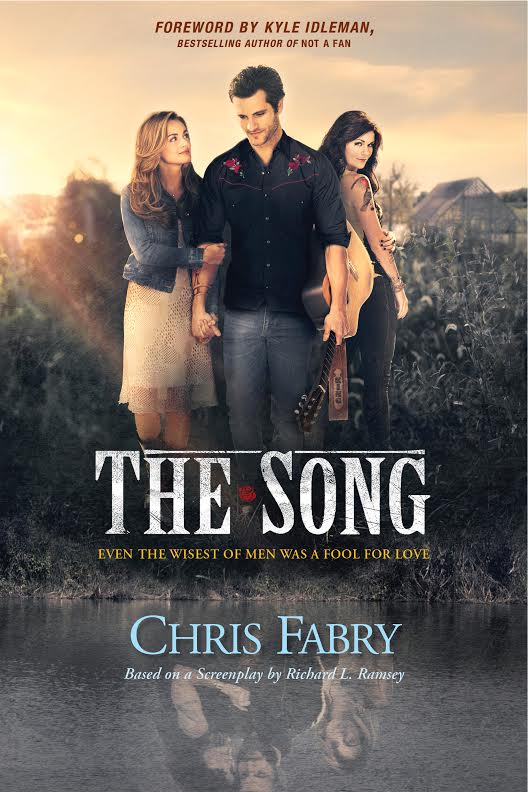 The Song by Chris Fabry, based on the screenplay by Richard L. Ramsey and the sermon series by Kyle Idleman
Jed King's life has been shaped by the songs and mistakes of his famous father. He wants to sing his own song, but the words and melody are elusive. Haunted by the scars inflicted by his broken family, Jed's dreams of a successful music career seem out of reach . . . until he meets Rose.
As romance quickly blooms, Jed pens a new song and suddenly finds himself catapulted into stardom. But with this life of fame comes temptation, the same temptation that lured his father so many years ago.
Set in the fertile mid-South, this quest for success leads Jed and Rose on a journey that will force them to deal with the pain of loss, failure, and the desire to be who God created them to be.
Lyrical and deeply honest, The Song asks the hard questions of love and forgiveness. When even the wisest of men are fools in love, can true love persevere?
January 2015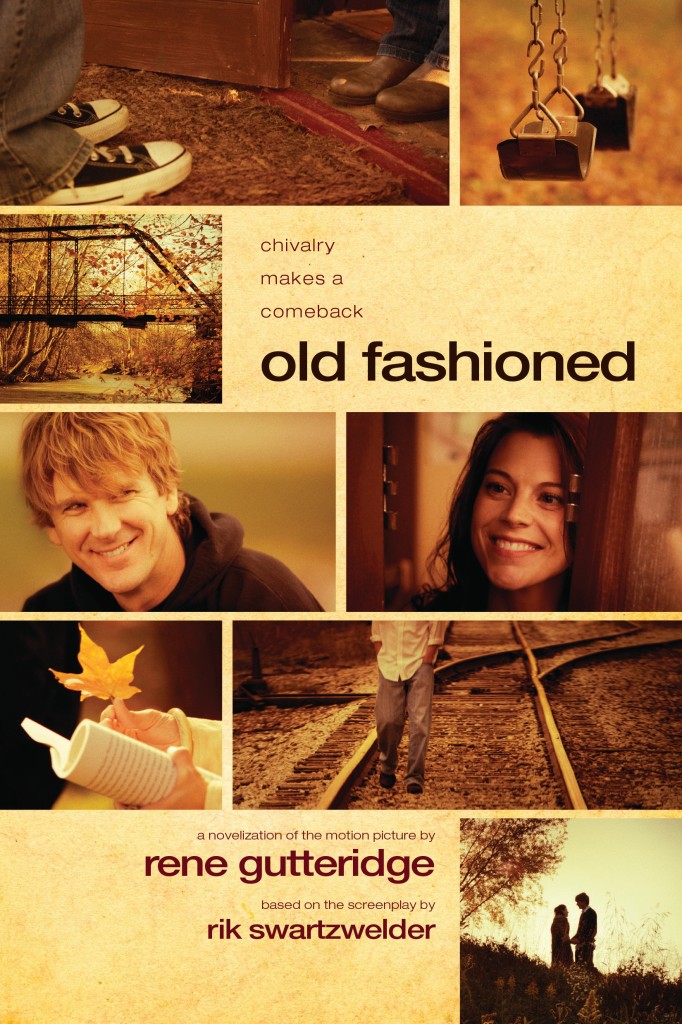 Old Fashioned by Rene Gutteridge, based on the screenplay by Rik Swartzwelder
There isn't a rule out there that love won't break. For better or worse.
Turning his back on his reckless lifestyle, former frat boy Clay Walsh has settled down to run an antique shop in a small Midwestern college town . . . and to pursue lofty and outdated theories on love and romance. But when Amber Hewson, a free-spirited woman with a gypsy soul, rents the apartment above his shop, Clay can't help being attracted to her spontaneous and passionate embrace of life. Amber also finds herself surprisingly drawn to Clay, but his ideas about relationships are unusual to say the least, and they bring to light her own deep wounds and fears about love.
They say opposites attract, but can Clay and Amber move beyond their differences and their pasts to attempt an "old fashioned" courtship?
January 2015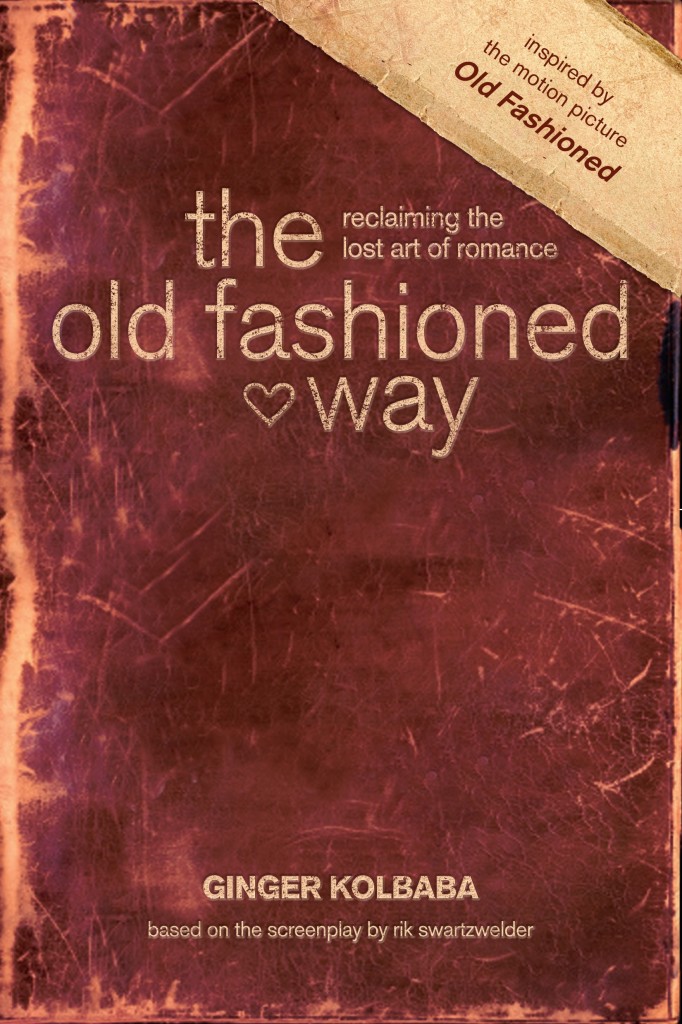 The Old Fashioned Way: Reclaiming the Lost Art of Romance by Ginger Kolbaba, Non-fiction companion based off the motion picture Old Fashioned
Chivalry Is about to Make a Comeback!
Contrary to popular opinion, being "old fashioned" doesn't mean you're dull or unromantic. In fact, a true old fashioned relationship can be more exciting and romantic than anything you've ever experienced!
So what does it mean to do things the old fashioned way? Sure, it means opening doors, holding out chairs, and taking things slow. But a true old fashioned romance goes much, much deeper than that.
Inspired by the motion picture Old Fashioned, this book will show you how to reclaim the lost art of romance by introducing you to romantic love as God intended it. Regardless of your past mistakes, where you've been, what you've done, or where you are now, you can find and create a love that will last a lifetime!
As you work your way through this forty-day journey of inspiring readings and questions for reflection, you'll discover all the unique and amazing benefits of doing things the old fashioned way. And before you know it, you'll be well on your way to creating a love story for the ages.
January 2015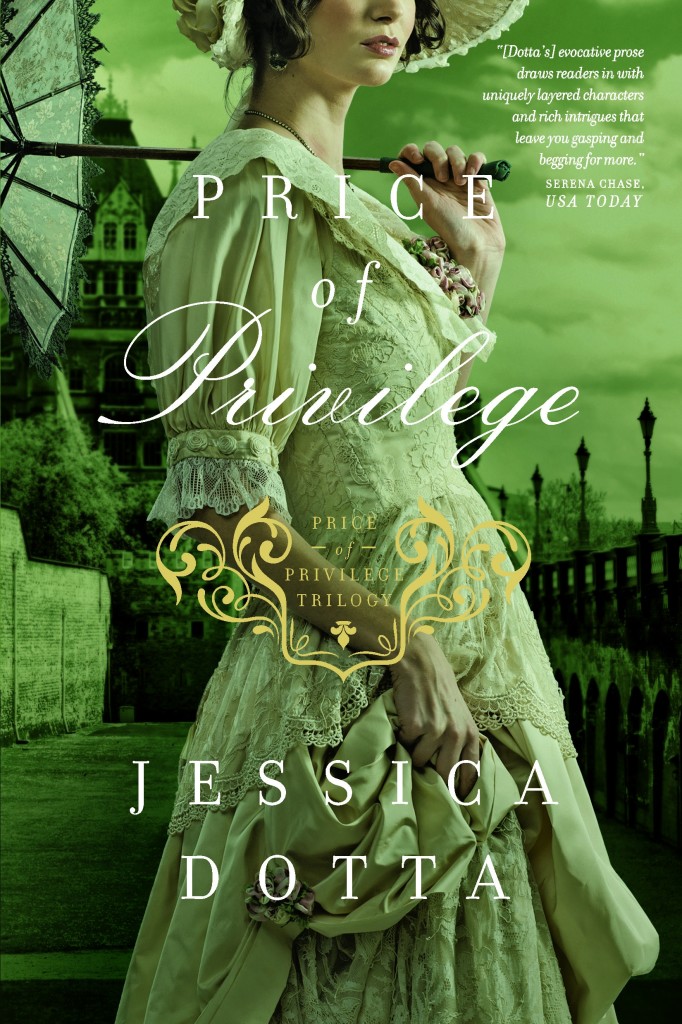 Price of Privilege (Price of Privilege Trilogy) by Jessica Dotta
Having finally discovered the truth of her birthright, Julia Elliston is determined to outwit Chance Macy at his own game. Holding a secret he'd kill to keep, however, is proving more difficult than she imagined.
Just when Julia thinks she's managed to untangle herself from Macy's clutches, he changes tactics with a risky ploy. As the scandal of the century breaks loose, drawing rooms all over London whisper what so far newspapers have not dared to print: Macy's lost bride is none other than Lord Pierson's daughter—and one of the most controversial cases of marital law ever seen comes before Victorian courts.
Though Julia knows Macy's version of events is another masterful manipulation, public opinion is swaying in his favor. Caught in a web of deceit and lies, armed only with a fledgling faith, Julia must face her fiercest trial yet.
January 2015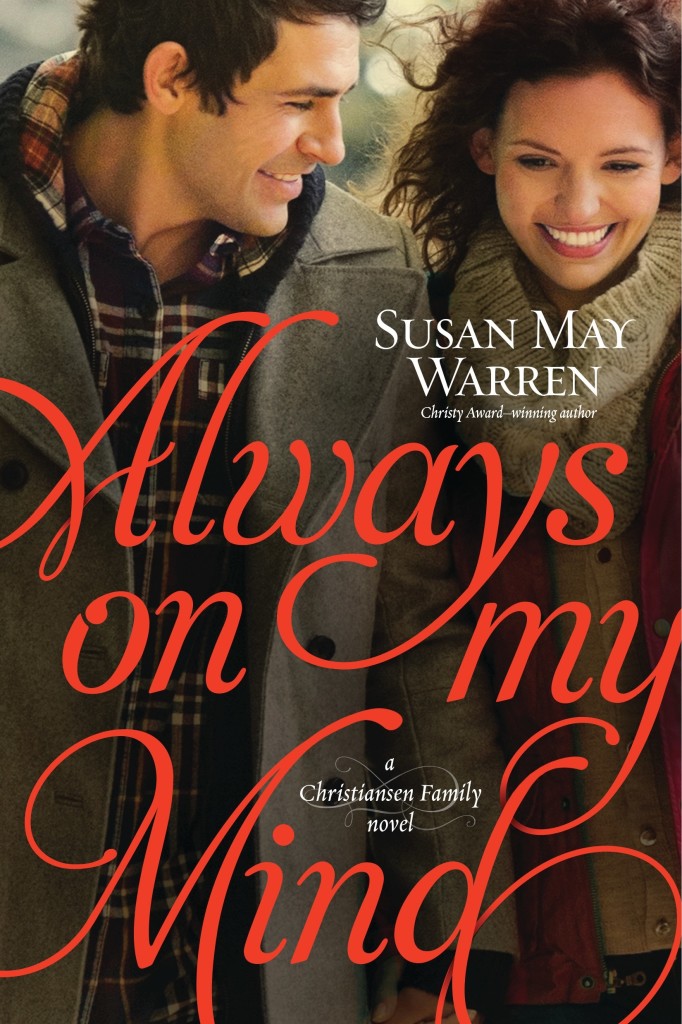 Always on My Mind (Christiansen Family) by Susan May Warren
After a failed dig in Honduras, aspiring archaeologist Casper Christiansen heads home to Minnesota to face his unresolved feelings for Raina Beaumont, the woman of his dreams. But when he arrives unannounced on her doorstep, he receives the shock of a lifetime: Raina is pregnant with someone else's baby.
Heartbroken, especially when he discovers the identity of the baby's father, Casper tables his dreams and determines to be dependable for once, helping his older brother, Darek, prepare the family resort for its grand reopening. Casper longs to be the hero of at least one family story, but a never-ending Deep Haven winter and costly repairs threaten their efforts—and the future of the resort.
Worse, one of Casper's new jobs constantly brings him into contact with Raina, whom he can't seem to forget. A tentative friendship begins to heal fresh wounds, but can they possibly overcome past mistakes and current choices to discover a future together?
February 2015
Paper Hearts by Courtney Walsh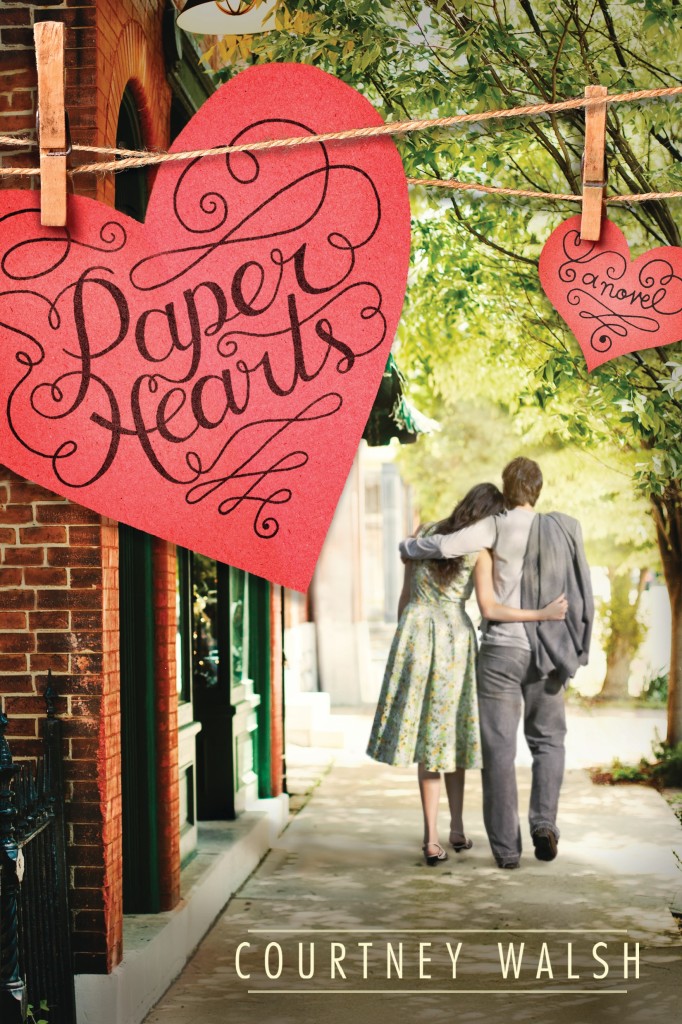 Abigail Pressman would never have guessed that love notes penned on paper hearts by an anonymous couple could restore her belief in love. As a business owner in a quaint town at the base of the Rockies, she's poured everything into dreams of expansion . . . and resisting the matchmaking efforts of the Valentine Volunteers, who gather in her store to continue Loves Park's tradition of stamping mail with the city's romantic postmark.
When Abigail is unwillingly drafted into the Volunteers, she encounters the paper hearts, a distraction that couldn't come at a worse time. A hard-to-read doctor has become Abigail's new landlord, and he's threatening to end her lease to expand his practice.
As she fights a growing attraction to this handsome man crushing her dreams, Abigail is inspired to string the hearts in her store, sparking a citywide infatuation with the artsy trend. But when a new batch of hearts reaches the Volunteers, it appears something tragic has happened to the couple. Will uncovering their story confirm Abigail's doubts about love, or could it rescue her dreams . . . and her heart?
February 2015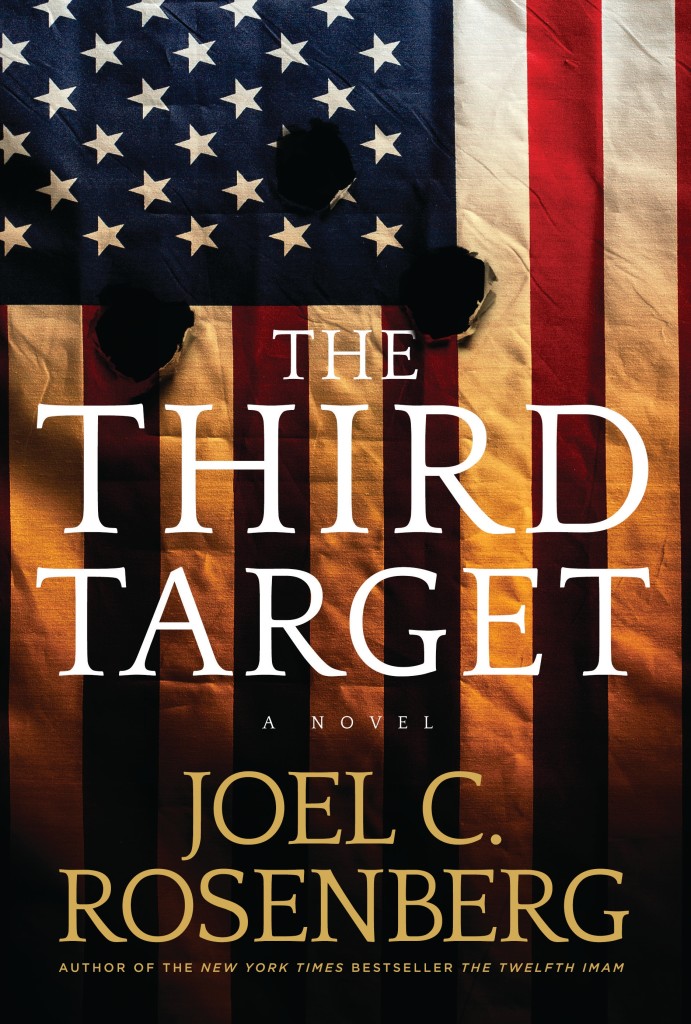 The Third Target by Joel C. Rosenberg
When New York Times foreign correspondent J. B. Collins hears rumors that an al-Qaeda splinter cell has captured a cache of chemical weapons inside Syria, he knows this is a story he must pursue at all costs. Does the commander of the jihadist faction really have the weapons? If so, who is the intended target? The U.S.? Israel? Or could it be Jordan?
With tensions already high, the impending visit of the American president to the region could prove to be the spark that sets off an explosion of horrendous proportions. Knowing that terrorist forces have already toppled two regimes in the region, can Collins uncover the truth before it's too late? Or will the terrorists succeed in setting their sights on the third and final target?
March 2015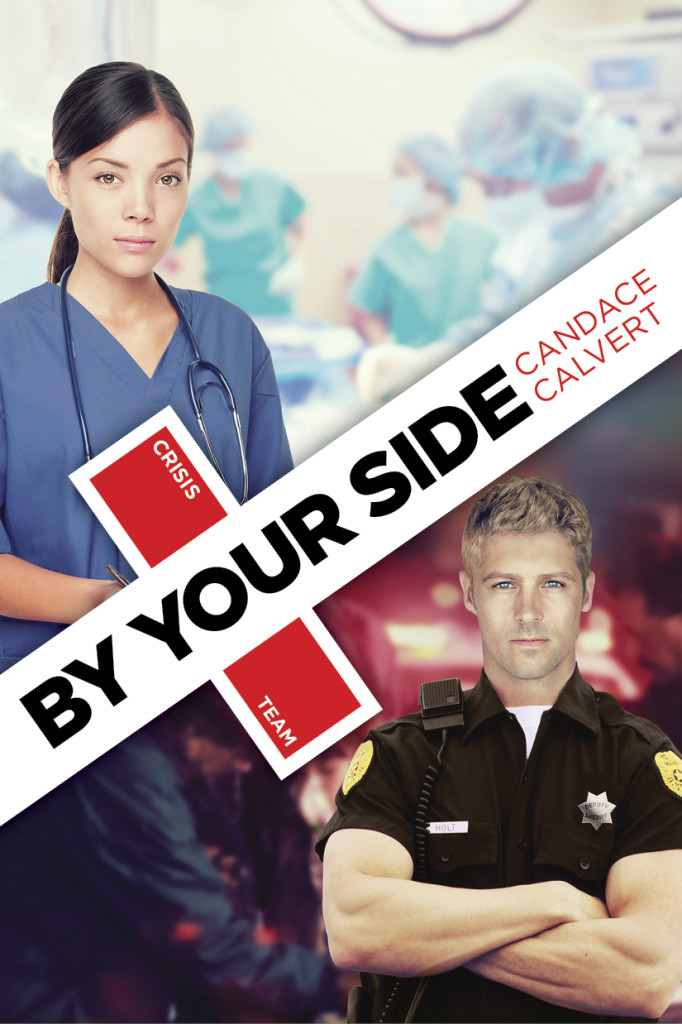 By Your Side by Candace Calvert
ER nurse Macy Wynn learned essential, gritty lessons in the California foster care system:  land on your feet and trust no one. She's finally located the fellow foster child she loves like a sister, but the girl's in deep trouble. Macy's determined to help, no matter what it takes. Her motto is to "make it happen" in any situation life throws at her—even when she butts heads with an idealistic cop.
Deputy Fletcher Holt believes in a higher plan, the fair outcome—and his ability to handle that by himself if necessary. Now he's been yanked from Houston, his mother is battling cancer, and he's attracted to a strong-willed nurse who could be the target of a brutal sniper.
When everything goes wrong, where do they put their trust?
March 2014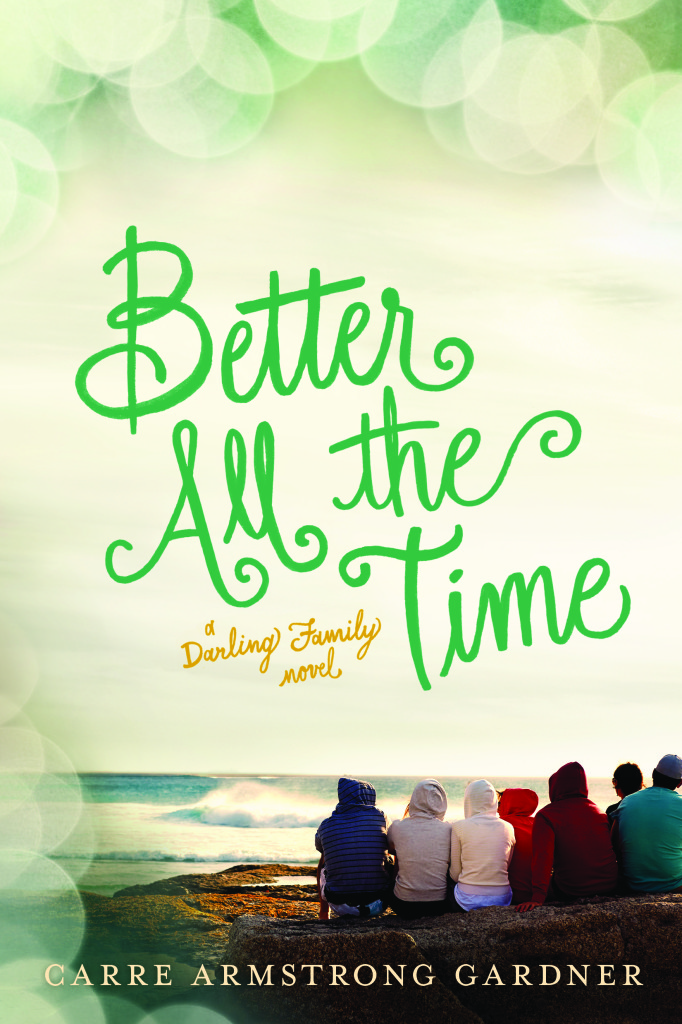 Better All the Time (The Darlings) by Carre Armstrong Gardner
Seraphina Darling has always struggled to stand out. With her weight issues at the forefront of her mind, Sephy prefers to place herself comfortably in the background. But when Sephy's best friend and older brother announce their engagement, she vows to make a permanent change in her appearance and her life.
Meanwhile her younger sister, Amy, lands her dream job: coordinating the restoration of the community theater's arts programs. As the deadline for the project's completion approaches, Amy continues to run herself ragged, struggling to delegate and trust anyone but herself.
As the Darling sisters move through tragedy and triumph, between shadows and the limelight, each must find a path into the freedom of who God intended her to be.
April 2015
Double Cross (FBI: Houston) by DiAnn Mills
FBI Agent Laurel Evertson's investigation into a scam targeting the elderly takes an unexpected twist when key evidence leads her to Morton Wilmington, a felon she arrested five years ago on her first undercover assignment. That case has haunted her since, and though she's vowed to forget Wilmington—and what she sacrificed to put him away—he is now her best lead.
Houston Police Officer Daniel Hilton fears his grandparents may be the scammer's next targets, and he'll do anything to protect his family—even force interagency cooperation. But he's quickly drawn to Laurel's empathy and zeal and agrees to follow her lead . . . even if it means teaming up with a felon.
As the unlikely trio uncovers evidence suggesting the scam is more extensive and deadly than they imagined, both Laurel and Daniel find themselves in the crosshairs of a killer. Together they must decide if they can trust Wilmington's claims of redemption, or if he's leading them straight into a double cross.
April 2015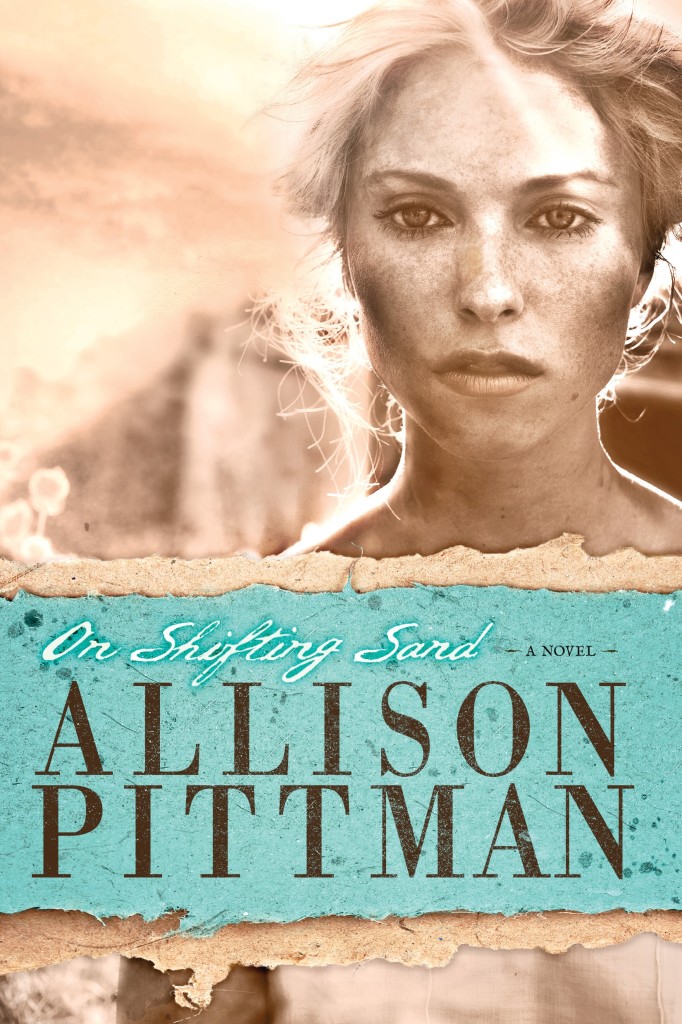 On Shifting Sand by Allison Pittman
Long before anyone would christen it the "Dust Bowl," Nola Merrill senses the destruction. She's been drying up bit by bit since the day her mother died, leaving her to be raised by a father who withholds his affection the way God keeps a grip on the Oklahoma rain. A hasty marriage to Russ, a young preacher, didn't bring the escape she desired. Now, twelve years later with two children to raise, new seeds of dissatisfaction take root.
When Jim, a mysterious drifter and long-lost friend from her husband's past, takes refuge in their home, Nola slowly springs to life under his attentions until a single, reckless encounter brings her to commit the ultimate betrayal of her marriage. For months Nola withers in the wake of the sin she so desperately tries to bury. Guilt and shame consume her physically and spiritually, until an opportunity arises that will bring the family far from the drought and dust of Oklahoma. Or so she thinks. As the storms follow, she is consumed with the burden of her sin and confesses all, hoping to find Russ's love strong enough to stand the test.
April 2015