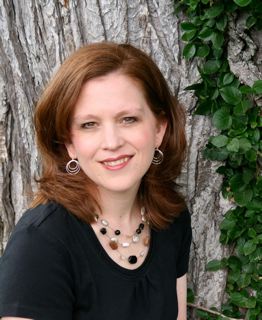 Discover more about
Jody Hedlund
and her historical romance
Captured by Love
Bethany House
********
A book character that sticks in my mind is… Why? Rosa Hubberman of the Book Thief because she is so complex. On the surface she's as crusty and brittle as toast, but she does things throughout the book that make you love her.
The last book that made me cry was… Kisses from Katie. I cried tears of joy for the beauty and simplicity of Katie's love for the orphans (and for the miracles). But I also cried tears of sorrow at all the heartache and poverty that exists.
The last book that made me laugh out loud was… Meant to Be Mine by Becky Wade. I especially loved Celia's surfer-dude uncle with all of his online-dating foibles!
I'm completely immersed in their storytelling, whenever I read a book by… Shannon Hale (Goose Girl, Princess Academy).
The first person who encouraged me to pursue my writing was… my mother.
If I wasn't a writer, I would be… a professional coffee drinker and full-time reader.
I write stories because… I want to create books that are exactly what I'd love to read.
Captured by Love 

The British Army has taken control of Michilimackinac Island and its fort, forcing the Americans to swear an oath of loyalty to the crown in order to retain their land. Pierre Durant is a fur trader who returns after being away from the island for years, only to find the family farm a shambles and those he cares about starving and at the mercy of British invaders.

Torn between the adventurous life of fur trading and guilt over neglecting his defenseless mother, Pierre is drawn deeper into the fight against the British–and into a relationship with Angelique MacKenzie, a childhood friend who's grown into a beautiful woman. She now finds herself trapped by the circumstances of war and poverty, and the cruelty of her guardian, Ebenezer Whiley.

As tensions mount and the violence rages on, Pierre and Angelique must decide where their loyalties rest and how much they'll risk for love.
My latest novel can be described by these 5 adjectives… compelling, detailed history, unique setting, unpredictable plot, sizzling romance.
My main characters are… Pierre Durrant. Pierre is of French-American descent (having had a French father and American mother), with dark-haired, dark-eyed, rugged-looking who exudes the strength of a voyageur.
Pierre is as wild as the untamed lands where he lives most of the year. He loves adventure and his work. He's also seeking do God's will now that he's a returning prodigal son except that he's learning God's will doesn't always fit with what he wants.
Angelique MacKenzie. Angelique is caring and selfless, giving up her own meager fare of food for her adopted mother, Miriam. Although Angelique is beautiful, she tries to hide behind the plain clothes, high collar, and tight bonnet her step-father requires her to wear.
She's much more comfortable in a canoe catching fish than in a ballroom dancing. She'd much prefer swimming and splashing in her secret pond than sipping tea in a fancy sitting room. And she'd rather climb a tree barefoot than dress in the fanciest gown and slippers.
My main characters resemble….
Pierre resembles the young version of the French actor, Olivier Martinez with a cocky smile and laugh, the kind of smile that says, "I'm good-looking and I know the effect I'm having on you."
I chose curly-haired red-headed Jessica Chastain to fill the role of Angelique Mackenzie. Although Angelique hasn't had much to smile about in her young life, Pierre always has the ability to make her laugh with his playful antics and fun-loving ways.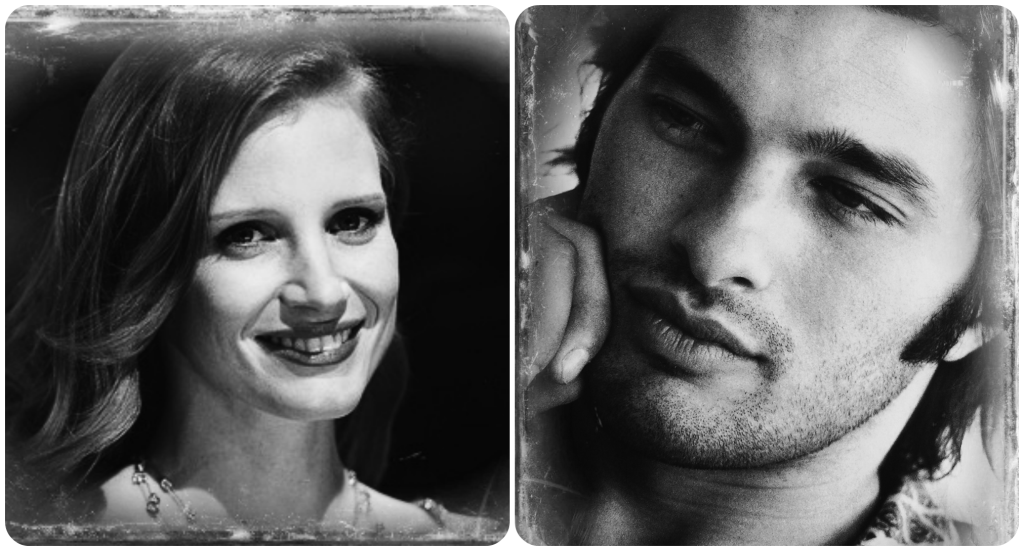 My story's spiritual theme is…  only God can be the steady foundation in the uncertainties we face. Everything else is in our lives is like sand. It shifts, blows away, and leaves us dry and empty. God longs for us to stand on Him, the Solid Rock, that never moves and never forsakes us no matter where we go or what we experience. If we plant our feet on Him, He'll see us through our most difficult days.
The most recent movie or tv show I loved was… Why? Authors Anonymous. I'm not sure that I "loved" it, but from an author's perspective it was hilarious. Even if it was slightly unrealistic, it still portrayed some of the angst that writers go through that had me nodding and chuckling.
The story I'm currently working on is… my young adult medieval series that is releasing with Harper-Collins Christian Publishing in March of 2015. I'm currently writing an enovella that will release before An Uncertain Choice the first book in the series.
You may not know this about me, but I… am the crazy cat lady. I have four cats that rule my house, walk on counters and tables, and basically do anything they want. I even baby-talk to them!
If I could travel back in time, I'd go to… the middle ages during the time of castles and knights and daring damsels who are out to change their world!
I get lost in the music when I listen to… The Piano Guys.
A long held dream of mine is… to take a tour of castles in Europe.
Thanks Jody!
Relz Reviewz Extras
Reviews of A Noble Groom, Unending Devotion, The Doctor's Lady, and The Preacher's Bride
Character spotlight on Carl & Annalisa
Character spotlight on Lily & Connell
Jody's Pop Quiz
Q&A with Jody
Character spotlight on Eli & Priscilla
Visit Jody's website and blog
Buy at Amazon: Captured By Love or Koorong