I'm back with another cover art post – this time for Tyndale House and their early 2016 line up!
Joel Rosenberg's cover is easily the standout for me, by a long shot. The Calling is appealing and fits well with the cover for the previous novel, The Choosing. I'm disappointed in Candace's cover, I'm sad to say as it has too much of a photoshopped look for me.
Susie May's once again blends well with her previous Christiansen covers but the sunlight is overpowering. The lead character, Owen, has an eye injury so I imagine it enables them not to show that on the cover – that is a little disappointing for me and an opportunity missed. My eye bounces all over the place when I look at the cover of Faith – I'm not quite sure where to look!
Janice's and Courtney's fit their storylines but is anyone else wondering why Janice's leading lady doesn't have a single bit of jewellery on her – LOL! Not sure why that caught me eye 😉
I must be off ~ can't wait to hear your thoughts on these ones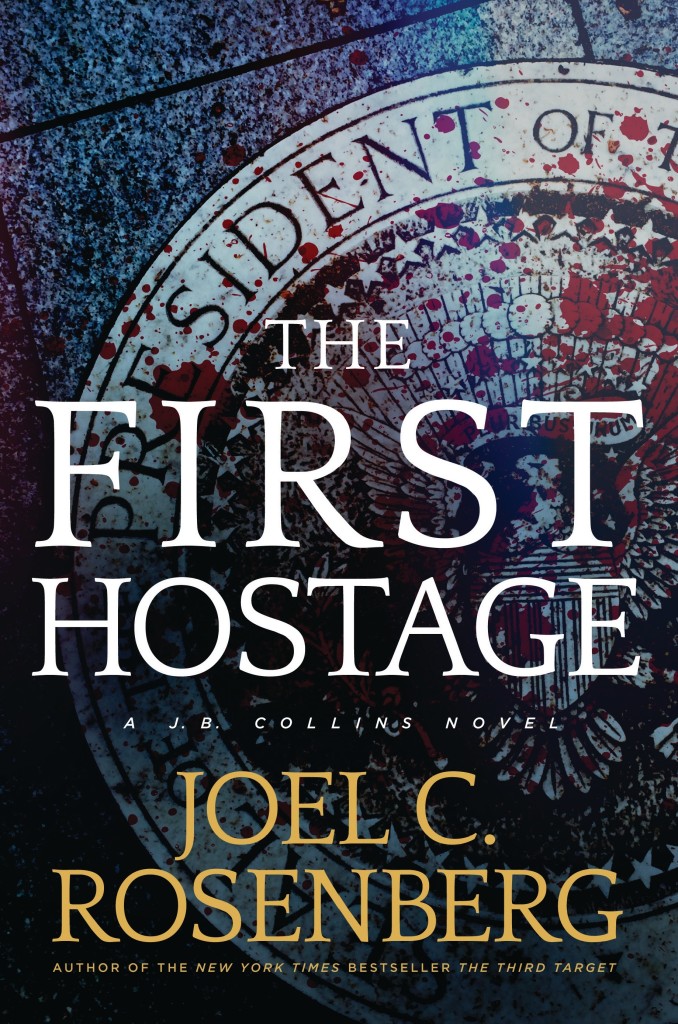 The First Hostage by Joel C Rosenberg
A J.B. Collins Novel
"The president of the United States . . . is missing."
With these words, New York Times journalist J. B. Collins, reporting from the scene of a devastating attack by ISIS terrorists in Amman, Jordan, puts the entire world on high alert. The leaders of Israel and Palestine are critically injured, Jordan's king is fighting for his life, and the U.S. president is missing and presumed captured.
As the U.S. government faces a constitutional crisis and Jordan battles for its very existence, Collins must do his best to keep the world informed while working to convince the FBI that his stories are not responsible for the terror attack on the Jordanian capital. And ISIS still has chemical weapons . . .
Struggling to clear his name, Collins and the Secret Service try frantically to locate and rescue the leader of the free world before ISIS's threats become a catastrophic reality.
December, 2015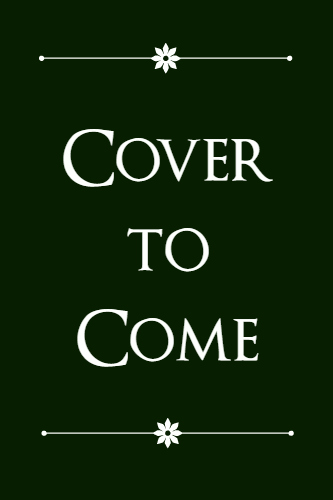 Ben-Hur by Carol Wallace
A Tale of the Christ
When Judah Ben-Hur's childhood friend Messala returns to Judea indoctrinated by Roman teachings, he cruelly mocks Judah's Jewish beliefs. Messala is working for the new Roman governor, Gratus, who has planned an inaugural parade through the city streets. As Judah watches the scene unfold from his palace rooftop, he accidentally dislodges a loose tile from his house, which hits the leader. Messala, seeing an opportunity to undercut his former friend, ensures that Ben-Hur is harshly sentenced without a trial and that his mother and sister are unjustly imprisoned. Sent to the galleys to live out his days as a slave, Judah vows to one day return and seek his revenge. But as Ben-Hur becomes a follower of a carpenter whom he believes will make war against the Romans, he soon learns that earthly revenge is not the way of Christ.
This classic bestselling novel, also a major motion picture, has now been updated and revised by the great-granddaughter of the original author.
February, 2016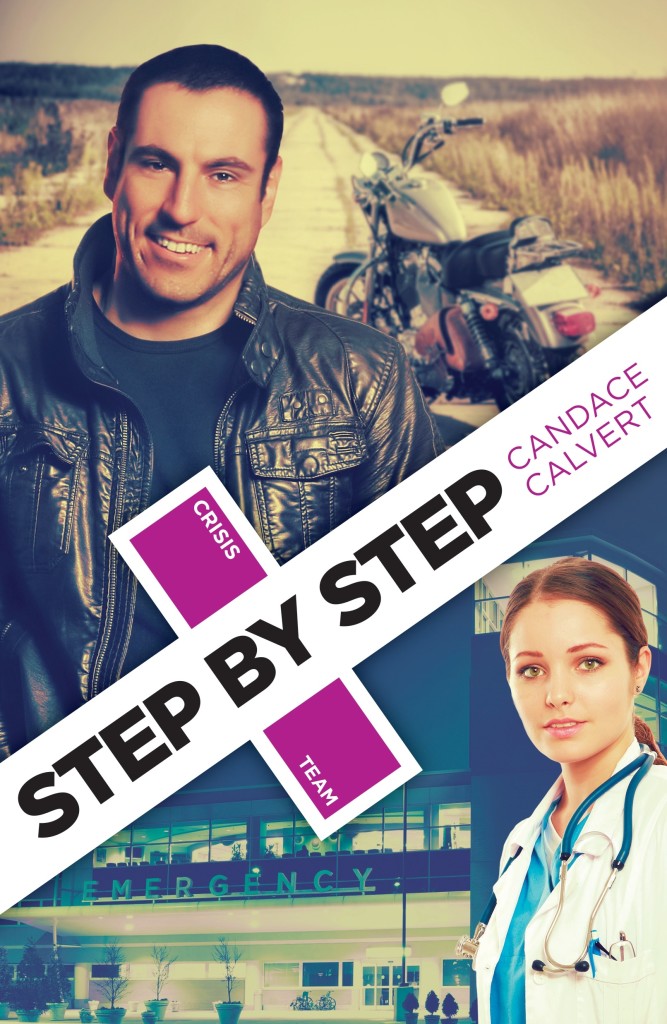 Step by Step by Candace Calvert
A Crisis Team novel
Three years after a tragic accident left her a widow, ER nurse Taylor Cabot is determined to move on, checking off one item on her survival list after another. Her relationship with a handsome plastic surgeon even gives her hope for the last point—"fall in love again." At least until crisis chaplain Seth Donovan steps back into her life, reawakening unanswered questions about her husband's death.
While in San Diego to train community volunteers, Seth hopes to learn why Taylor is backing away from the crisis team and from their friendship. But nothing prepares him for the feelings that arise when he sees Taylor again . . . and sees her moving on with another man.
When a community crisis hits home and puts lives at risk, emotions run high and buried truths are unearthed. Will hope make the survival list?
February, 2016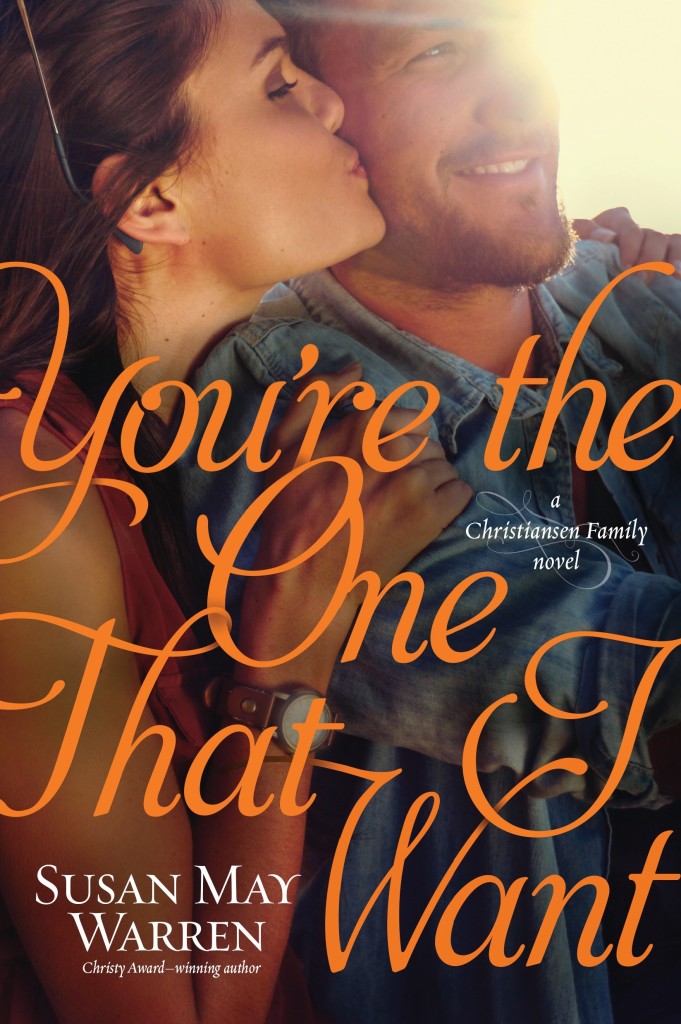 You're the One that I Want by Susan May Warren
A Christiansen Family Novel
Owen Christiansen has been in a downward spiral since an injury ended his NHL career. But a job on an Alaskan crabbing boat offers a fresh start . . . maybe even a shot at romance with Elise "Scotty" McFlynn, the captain's daughter.
Used to being one of the guys, to never relying on anyone, Scotty doesn't believe in happily ever after—especially with someone like Owen. Her instinct is confirmed when Casper Christiansen arrives to drag his prodigal brother home, bringing with him a truckload of family drama—and even worse, the news that Casper is wanted for questioning in connection to a crime back in Minnesota.
But Owen is more than the sum of his mistakes, a truth both he and Scotty discover when she escorts both brothers to Deep Haven as part of her new job on the Anchorage police force. Thrust into an unfamiliar world of family, faith, and fresh starts, Scotty begins to see potential for a happy ending . . . if she's brave enough to embrace it.
February, 2016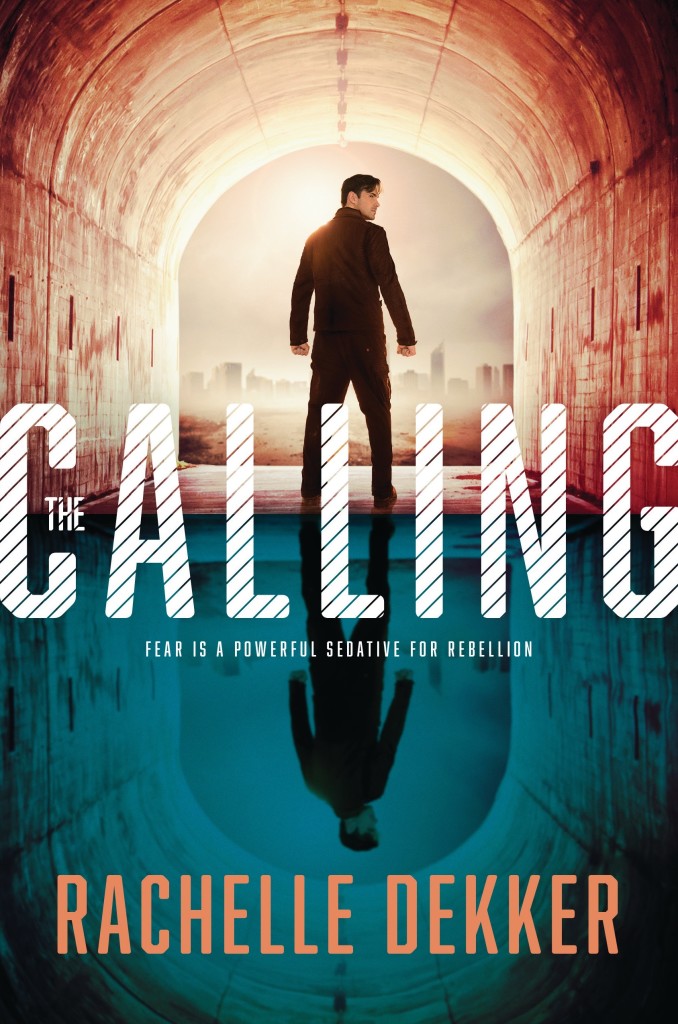 The Calling by Rachelle Dekker
A Seer Novel
Remko Brant had never been so sure of anything as escaping the Authority City with Carrington Hale. But bravado comes easy when you have nothing to lose. Now a husband, father, and the tactical leader of the Seers, Remko has never had so much at risk.
As he and his team execute increasingly dangerous rescue missions inside the city, they face growing peril from a new enemy. Recently appointed Authority President Damien Gold claims to be guiding a city shaken by rebellion into a peaceful, harmonious future. But appearances can be deceiving. In order to achieve his dangerous ambitions, Gold knows he must do more than catch the rebels—he must destroy the hope their message represents . . . from the inside out.
With dissension in his own camp—and the CityWatch soldiers closing in—Remko feels control slipping through his fingers. To protect those he loves, he must conquer his fears and defeat Gold . . . before one of them becomes his undoing.
March, 2016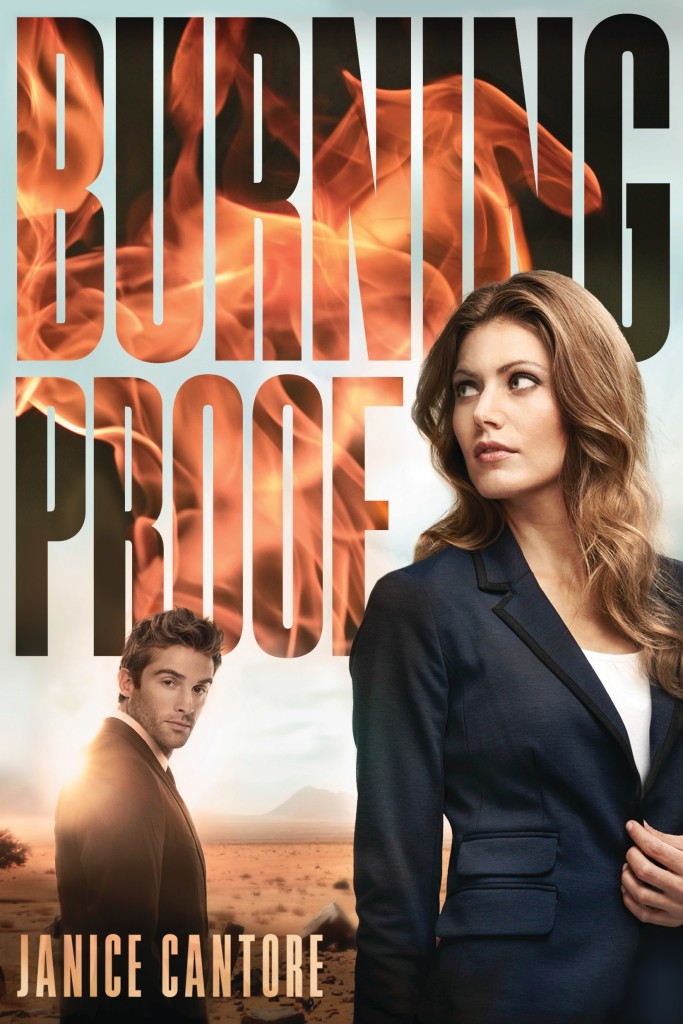 Burning Proof by Janice Cantore
A Cold Case Justice novel
After months of investigating the brutal homicide of a young girl, Detective Abby Hart finally has the evidence she needs. But when the arrest goes terribly wrong, Abby begins to doubt her future as a police officer. As she wrestles with conflicting emotions, old questions about the fire that took her parents' lives come back to haunt her.
"There is proof." PI Luke Murphy can't stop thinking about what Abby's former partner, Asa Foster, mumbled just before he died. When he uncovers a clue to the murder of Abby's parents and his uncle, he's reluctant to tell Abby, despite his growing feelings for the beautiful detective.
A decade-old abduction case brings Luke and Abby together, but will his secret tear them apart?
March, 2016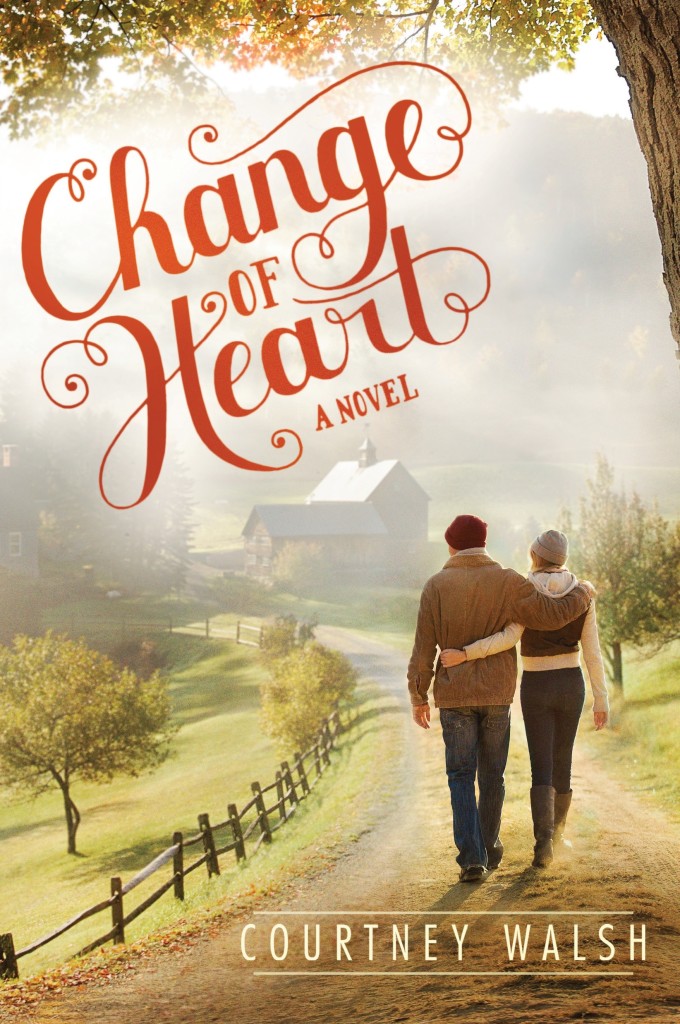 Change of Heart by Courtney Walsh
A Colorado senator's wife, Evelyn Brandt seems to have it all. But her carefully constructed life comes toppling down when the FBI crashes her society brunch with news that her husband has been arrested for embezzlement, and he's far from repentant. It turns out this was only the start of his indiscretions—for which he has little regret.
As the weeks following the scandal turn into months, Evelyn withdraws, even shirking her duties with the philanthropic Valentine Volunteers. The inquisitive women of the group are determined not to let Evelyn's divorce destroy her. They have big plans for her to use her long-forgotten artistic talent to reimagine the city's iconic lamppost hearts. But doing so will force Evelyn to work closely with Trevor Whitney, her ex-husband's former best friend. Though she and Trevor used to be close—and he's been letting her hide in his guesthouse—his gruffness conveys his unease with the situation.
Amid the beauty of Trevor's farm and the comfort of a paintbrush, Evelyn starts to reclaim the dreams she sacrificed to become the perfect politician's wife. And as creativity inspires them both, Whit begins to see the girl he fell in love with before his friend—and his own mistakes—stole his chance. Possibilities for a new beginning emerge, but long-kept secrets threaten to ruin everything. After so much time, is a change of heart too much to hope for?
March, 2016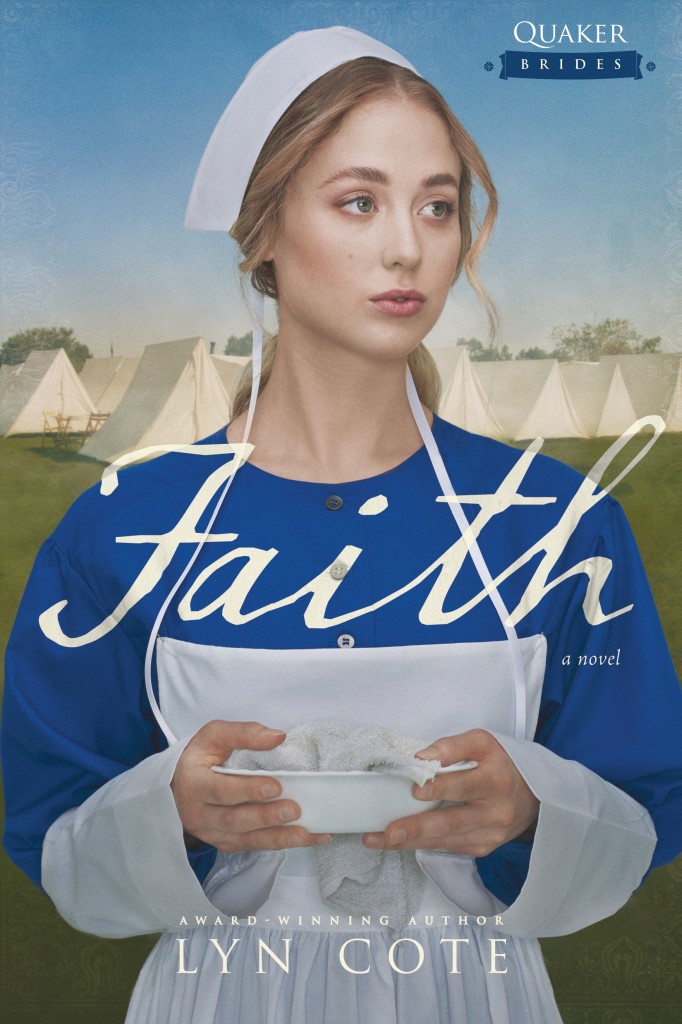 Faith by Lyn Cote
A Quaker Brides novel
The Civil War battlefield is the last place Quakeress Faith Cathwell thought she'd find herself. But with a gift for nursing, Faith seizes this opportunity to join the fight for abolition—and to search for Shiloh, a freeborn childhood friend who was kidnapped and sold south by unscrupulous slave catchers.
Knowing it's much too dangerous for her to search enemy territory alone, Faith enlists the help of Colonel Devlin Knight, who is indebted to her for saving his cousin's life. A career soldier, Dev is committed to the preservation of the Union but conflicted about freeing his own slave and confidant, who plans to enlist as soon as Dev gives him manumission papers.
Blazing a trail east with the rest of Grant's army, Dev and Faith fight their personal battles—and a growing attraction to each other. When beliefs clash and passions flare, they quickly find that the only thing more dangerous than the war surrounding them is the battle within their hearts.
April, 2016