TNZ Fiction (Thomas Nelson and Zondervan) are back with some well loved authors along with relatively new and upcoming writers, Lindsay Harrel and Lauren K. Denton.
Cover wise, my picks are Jim's, Lindsay's, and Lauren's, with Terri's finishing off her connected trio of covers well. Sarah and Kristy's are pretty and the remaining covers are indicative of TNZ's high quality but don't particularly catch my eye.
Jim's story sounds brilliant, as always, and I'm intrigued by Lauren's and Lindsay's. As a student of the French Revolution, I can't go past Kristy's and I'm keen to read the conclusion to Terri's excellent If I Run series.
How about you? Which books are you anticipating?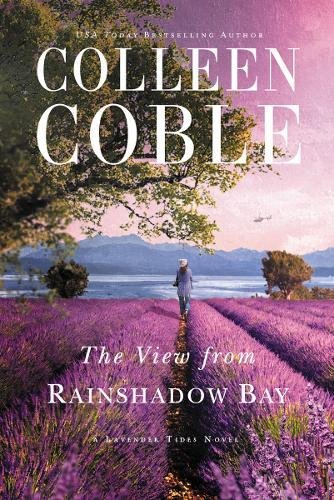 The View from Rainshadow Bay by Colleen Coble
A Lavender Tides Novel #1
From USA TODAY bestselling author Colleen Coble comes a news series set amid the gorgeous lavender fields of Washington state—but the beauty masks deadly secrets.
Shauna McDade is single mom to a five-year-old son after her husband was killed in a climbing accident. Her aerial photography business is on the verge of bankruptcy after a string of mechanical failures that don't seem coincidental. She recently took pictures for an environmental study and noticed a dark spot in the Juan de Fuca Strait. Her pictures created a furor when it was discovered that the runoff is coming from one of the largest lavender growers in the valley, a family business inherited by Shauna's estranged cousin.
When her mentor and business partner is murdered, Shauna realizes that she's in danger too. Fearing for her son, she turns to the only ally she has. Nate Bannister was her husband's best friend—and is the person she blames for his death. Nate is only too happy to try to assuage his own guilt over Jack's death by helping her in any way he can. But the lavender fields are a shroud for something much darker, and these are secrets that someone will do anything to keep buried.
February 2018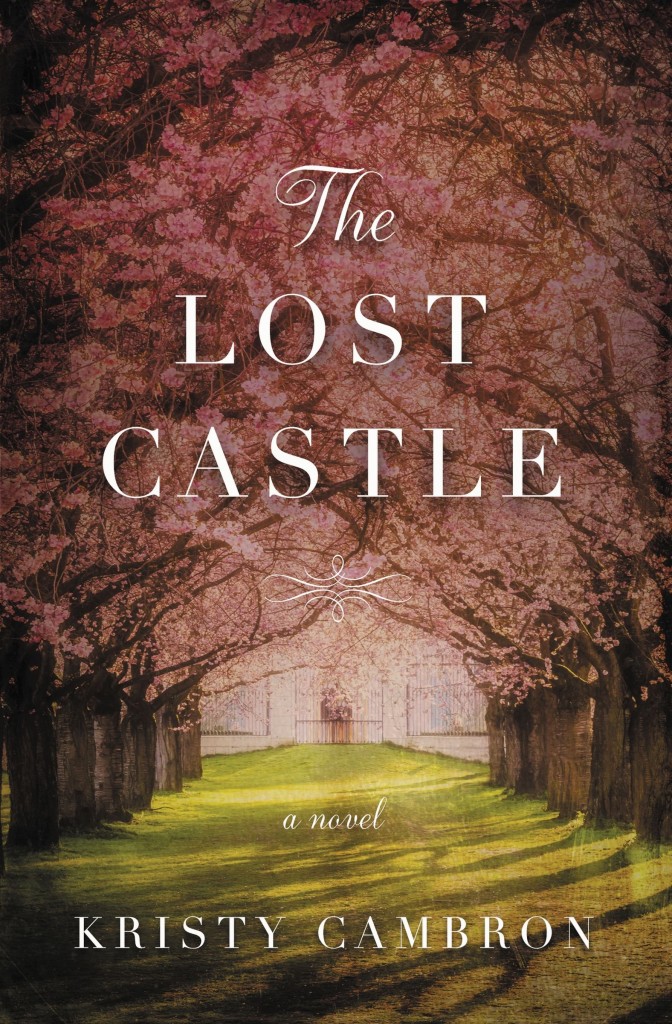 The Lost Castle by Kristy Cambron
A thirteenth century castle, Chateau de Doux Reves, has been forgotten for generations, left to ruin in a storybook forest nestled deep in France's picturesque Loire Valley. It survived a sacking in the French Revolution, was brought back to life and fashioned into a storybook chateau in the Gilded Age, and was eventually felled and deserted after a disastrous fire in the early 1930s.
As Ellie Carver sits by her grandmother's bedside, she hears stories of a castle and lost love, stories of a hidden chapel that played host to a secret fight in the World War II French resistance. But her grandmother is quickly slipping into the locked-down world of Alzheimer's, and Ellie must act fast if she wants to uncover the truth of her family's history.
Upon convincing her editor at the newspaper this is a story only she can write, Ellie embarks on a journey to wine country to uncover the mystery surrounding The Sleeping Beauty, so named from Charles Perrault's beloved fairy tale, and unearth the secrets of the castle before they're finally lost by time.
Set in three different time periods—the French Revolution, World War II, and present day—The Lost Castle is a story of love won and lost, battles waged, and an enchanted castle that inspired the epic fairy tales time left behind.
February 2018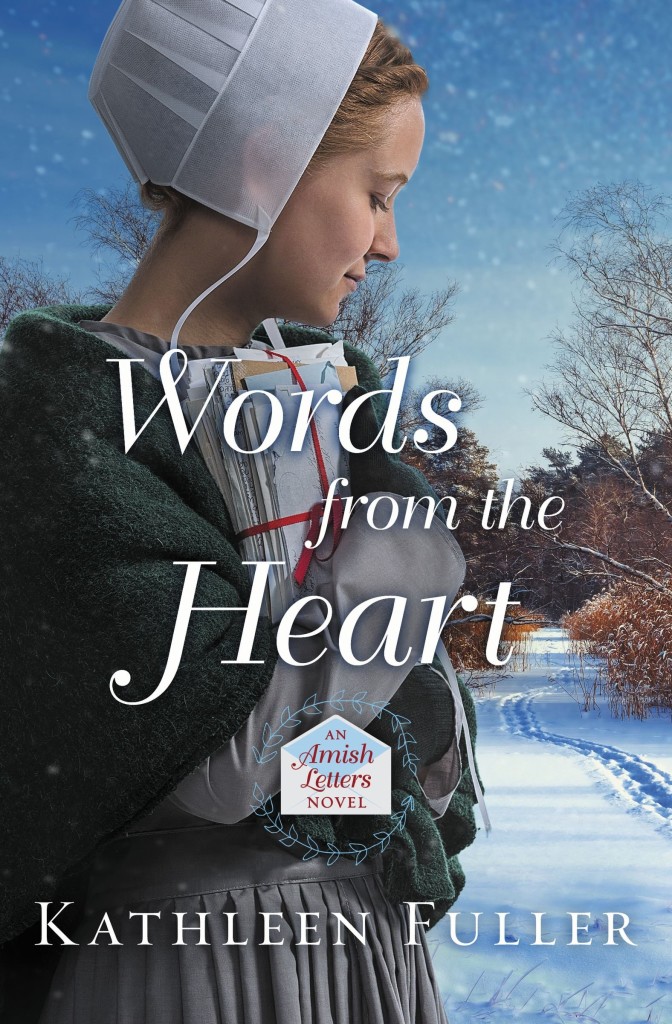 Words from the Heart by Kathleen Fuller
Ivy Yoder thought she had found the man she would marry, but she returns to her Amish community of Birch Creek with a broken heart. When a family friend asks for her help in cleaning out an attic, she's grateful for the chance to get her mind off the betrayal.
Noah Schlabach is an Amish auctioneer and is eager to get into his aunt's attic in search of lost treasures. He loves learning about the past, and he has created a thriving auction business for himself. When he meets Ivy, he suspects his aunt is trying to set them up, but all of that is forgotten when they come across a box of old love letters.
While Noah is more interested in potential auction items than love letters, Ivy is swept up in the story of the young couple. She's also fighting her growing feelings for Noah—she can't risk her heart again. But if there is one thing these young Amish people learn from the past, it's that they must take hold of the gifts of today. With a little help from the letters, and a lot of help from God, Noah and Ivy begin to live in the present, full of love.
February 2018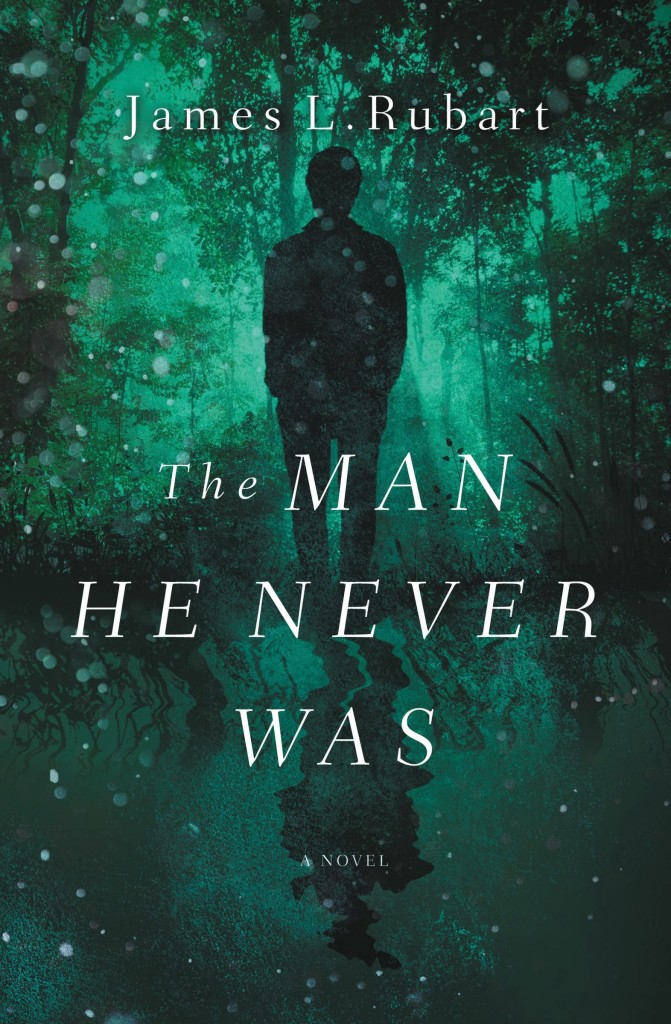 The Man He Never Was by James L. Rubart
A Modern Reimagining of Jekyll & Hyde
Torren Daniels has been missing for two and a half years. His wife has moved on and is in a serious relationship. His kids have accepted his death. So when he shows up on their front porch two years and six months to the day he disappeared, they're shocked and not sure how to react, mostly because Torren was a man full of platitudes and promises—which he broke 90 percent of the time—and a wicked temper. None of them can say they're truly glad he's back. Good man to the community, the business world. But behind closed doors? Not so much.
But Torren has changed. Radically changed. His wife and kids come first. He keeps his promises to them, and they truly become his priority in life. There's joy. Playfulness. Love. A real commitment to God that was only a cliche before he vanished. The man he'd always been to those outside his family is now true for them as well. He's been given a second chance. To see what life could be like if he could finally live out of the man he's always wanted to be.
Torren has absolutely no memory of the time he was away and no explanation for the change in him. He doesn't care. The old man has died and he's finally the man he's always longed to be deep down.
But as the months go on, his memory slowly returns. And the more the memories come, the more Torren slips back into being the man he was before. How can he hang on to the new man he's become? And who is he really? The man he was . . . or the man he is?
February 2018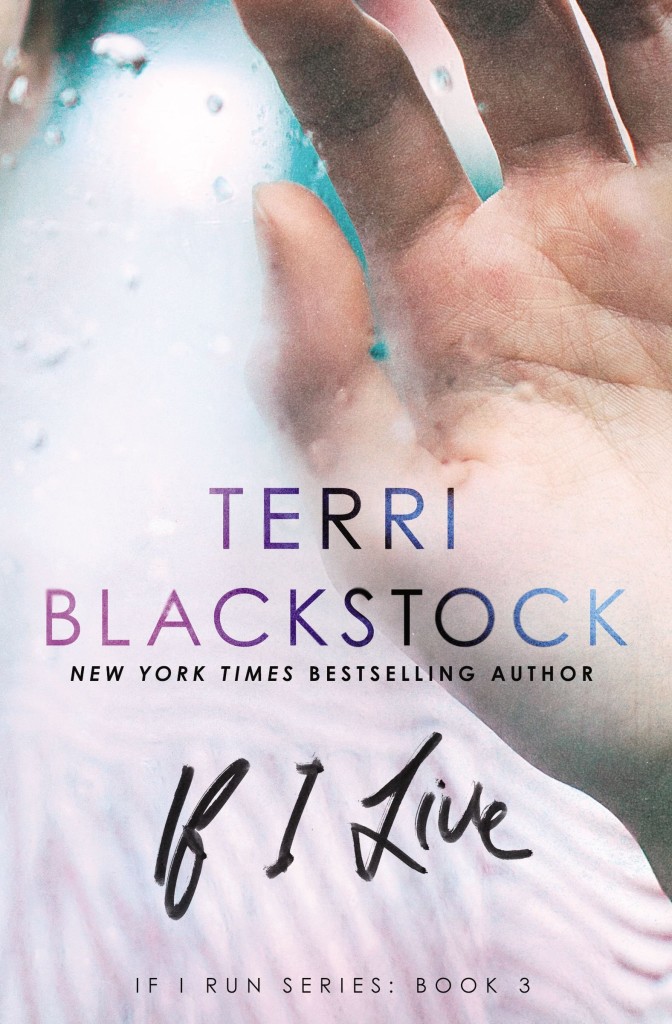 If I Run #3
Casey is hiding again—in Memphis this time—but it's different now. She knows without a doubt that Dylan believes her and is doing all he can to help bring Brent's killer to justice. He's become an unexpected friend . . . and even, maybe, something more. Hope makes everything more bearable.
Casey makes a deal with the DA to turn over all the evidence she and Dylan have gathered against Keegan and Rollins—only to discover that the DA is in league with them too. After a desperate escape, who can they possibly turn to now?
Time is running out for Casey, but master suspense writer Terri Blackstock will keep readers on the edge of their seats until the last, utterly satisfying page.
March 2018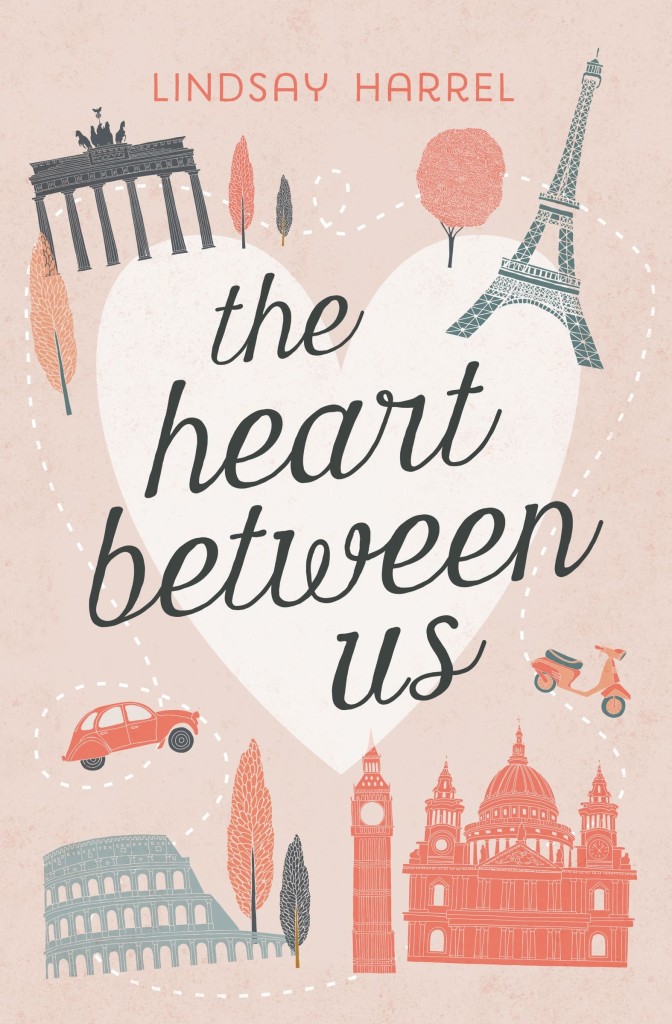 The Heart Between Us by Lindsay Harrel
Two Sisters, One Heart Transplant, and a Bucket List
Megan Jacobs always wished for a different heart. Her entire childhood was spent in and out of hospitals, sitting on the sidelines while her twin sister Crystal played all the sports, got all the guys, and had all the fun. But even a heart transplant three years ago wasn't enough to propel Megan's life forward. She's still working as a library aide and living with her parents in her small Minnesota hometown, dreaming of the adventure she plans to take "once she's well enough." Meanwhile, her sister is a successful architect with a handsome husband and the perfect life—or so Megan thinks.
When her heart donor's parents give Megan their teenage daughter's journal—complete with an unfulfilled bucket list—Megan connects with the girl she meets between the pages and is inspired to venture out and check off each item. Caleb—a friend from her years in and out of the hospital—reenters her life and pushes her to find the courage to take the leap and begin her journey. She's thrown for a loop when Crystal offers to join her for reasons of her own, but she welcomes the company and the opportunity to mend their tenuous relationship.
As Megan and Crystal check items off the bucket list, Megan fights the fears that have been instilled in her after a lifetime of illness. She must choose between safety and adventure and learn to embrace the heart she's been given so that she can finally share it with the people she loves most.
March 2018
Hurricane Season by Lauren K. Denton
Betsy and Ty Franklin, owners of Franklin Dairy Farm in southern Alabama, have decided to put life's disappointments behind them. At least in theory. Ty manages their herd of dairy cows, while Betsy busies herself with the farm's day-to-day operations and tries to forget the longing for motherhood set deep in her heart. But when Betsy's free-spirited younger sister Jenna drops her young daughters off at the farm to attend a two-week art retreat in Florida, Betsy's carefully constructed wall of self-protection begins to crumble.
As those two weeks stretch much farther into the hot Alabama summer, Betsy and Ty learn to navigate the new additions in their world and revel in a home that's suddenly filled with the sound of laughter and life. Meanwhile, record heat promises to usher in the most active hurricane season in decades.
Four hundred miles away, Jenna is fighting her own battles. She'd once been free to travel and pursue a career in photography, but all that changed with the appearance of two pink lines on a plastic stick and a boyfriend who hit the road. At Halcyon art retreat, she finally has the time and energy to focus on her photography. As the summer continues, she wonders how her rediscovered passion can fit in with the life she's made back home with her two children.
When Hurricane Ingrid aims her steady eye at the Alabama coast, Jenna must make a decision that could affect both her and her children's futures, and Betsy and Ty find themselves protecting their beloved farm as well as their own hearts.
April 2018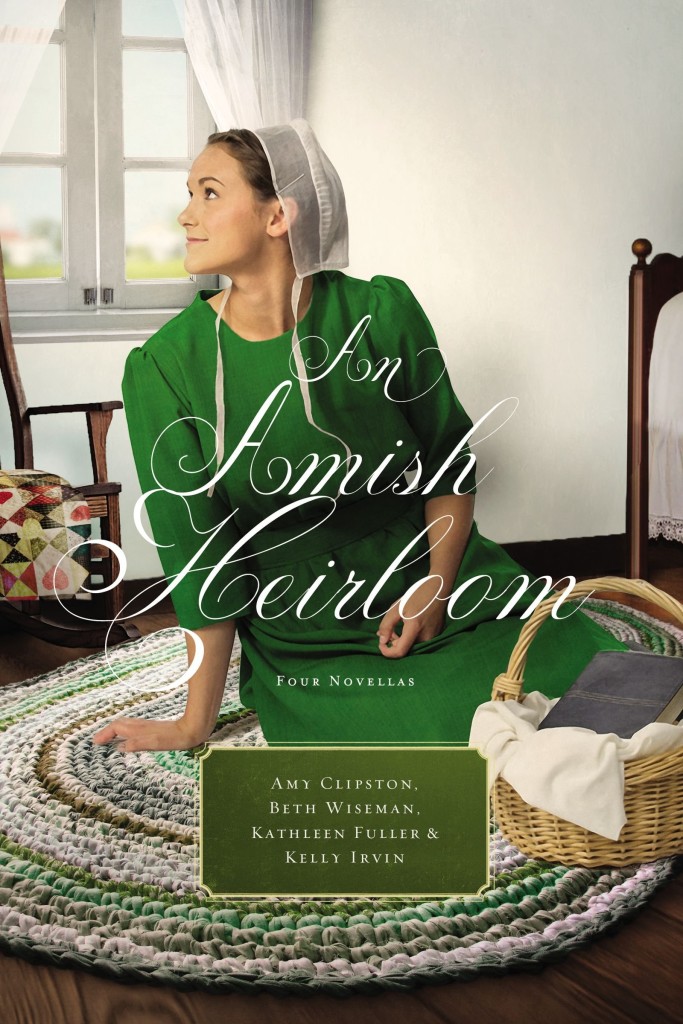 An Amish Heirloom by Amy Clipston, Beth Wiseman, Kathleen Fuller, and Kelly Irvin
A Legacy of Love by Amy Clipston
Local volunteer fire fighter Leon King agrees to repair his ex-girlfriend Susie Bontrager's grandparents' antique rocking chairs for her future home with her fiance and is forced to acknowledge that his feelings for her have not quite gone away. As Susie spends time with Leon, she begins to recognize she is marrying the wrong man for all the wrong reasons.
The Cedar Chest by Beth Wiseman
Decades after inheriting her great grandmother's cedar chest, Emma Fisher decides to pry it open only to discover a beautiful love story in the form of letters between her great grandparents. But as Emma immerses herself in their story, family secrets are revealed, and she must decide whether to share them to preserve family history or honor her great grandparents' decision to leave them hidden.
The Treasured Book by Kathleen Fuller
For the past two years, Shane Broyles has felt God leading him to join the Amish. He's staying with his friends Noah and Ivy Schlabach in Birch Creek, OH, where he is reunited with Lucy Fisher, an old friend of Noah's family. Shane and Lucy have never revealed their feelings for each other, but when they stumble upon an antique Bible at a flea market, they feel drawn to each other and to the mystery of the contents found within.
The Midwife's Dream by Kelly Irvin
Iris Beachy serves as a midwife in her district where she longs for a family of her own. When her friend's brother Mahon Kurtz seeks her help in delivering the baby of two young teenagers who have sought refuge in their town, they begin to see each other in a different light. Unprepared for parenthood, the young couple leave their baby girl behind in an antique crib quilt resembling the one destined for Iris when she becomes a mother. Mahon and Iris come together to take care of the baby as they try to find her parents, and they begin to see new possibilities for their future.
April 2018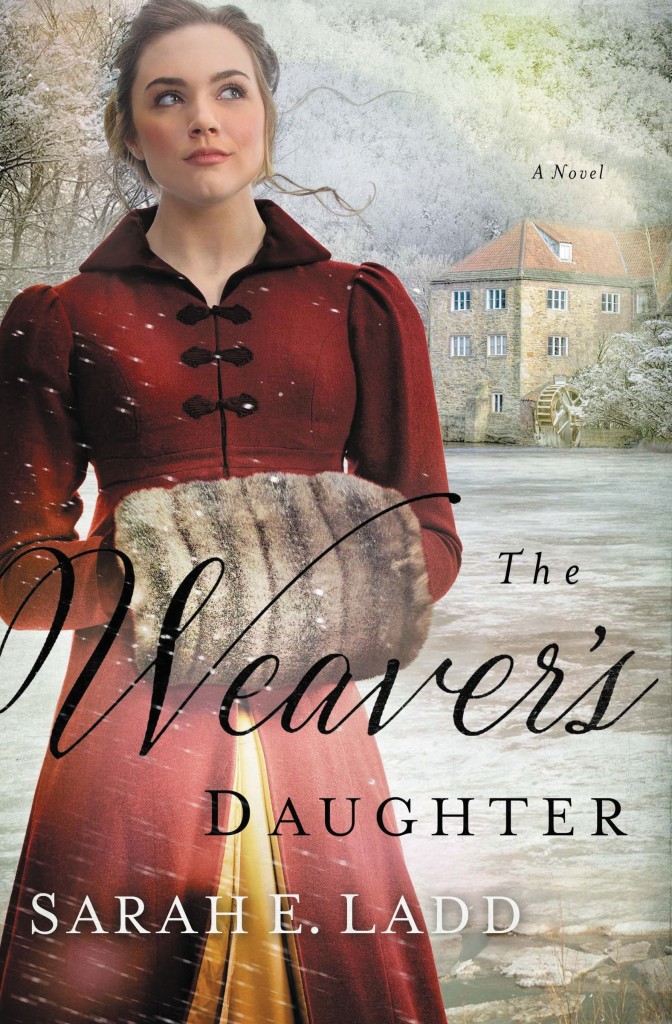 The Weaver's Daughter by Sarah E. Ladd
Kate Hathaway comes from a long line of handloom weavers. With the Industrial Revolution in full swing, Yorkshire's textile industry is changing, but Kate's father, a successful but feared clothier, rejects technological advances. With the aid of fellow artisans, he will do anything to keep outsiders-and mechanical looms-out of their small village of Ambledale.
With his military days behind him, Nicholas Stockton returns home to England and expects to take his place in the family business-a textile mill in Ambledale. But when his grandfather dies suddenly and leaves the struggling mill entirely in his care, Nicholas is confronted with the monumental task of righting his grandfather's wrongs, especially when it comes to the manner in which the mill workers have been treated.
Kate is wary of the handsome man now running the Stockton Mill, but after spending time with him in various social settings and watching him advocate for the less fortunate, she warms to him. Nicholas, too, has been warned that the Hathaways are a dangerous family, but after witnessing Kate's kindness, his opinion changes.
As her father becomes increasingly desperate, Kate faces the impossible choice: preserve her father's legacy and sacrifice her own dreams, or put her fate in the hands of a man she barely knows and fight for the future she has come to believe in. With courage and God's guidance, Kate steps into the future and discovers a love she never knew possible.
April 2018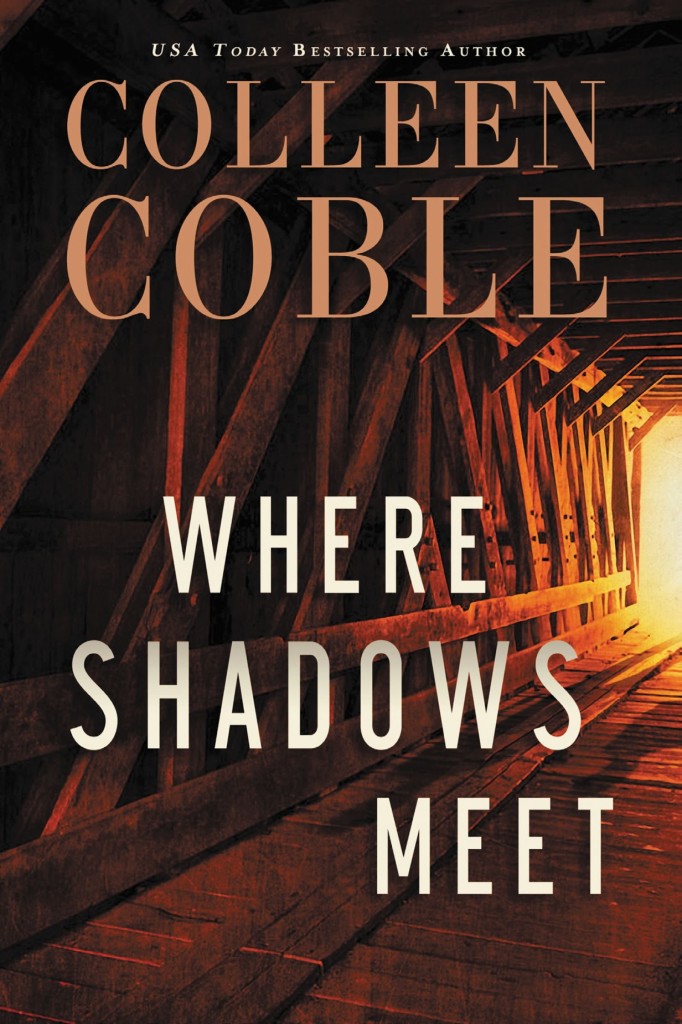 Where Shadows Meet by Colleen Coble
Hannah is distraught when her parents are murdered—but what makes it worse is that she should have been at home with them . . . not meeting her forbidden love, Reece. Unable to face the community and her guilt, she runs away and marries him.
But Reece isn't the man she thought he was. He controls her completely, and when she gets pregnant—against his wishes—he pushes her down the stairs as she approaches her due date. When she wakes in the hospital and he tells her the baby died, she knows she's had enough. She runs again.
Years later, Hannah has become an expert on Amish quilts, and her visibility allows Reece to track her down. He begs her to come back, saying he's changed—and sends her a picture of their daughter.
This couldn't be real, could it? Hannah is certain this is just another way he's trying to manipulate her, but the chance, no matter how slight, of seeing her daughter won't leave her mind. When another member of her old community is found murdered—by the same poison that killed her parents—old fears surface. Was Reece the one who killed her parents in order to get her away? And is he killing again to get her back?
*This novel was originally published as Anathema.
April 2018