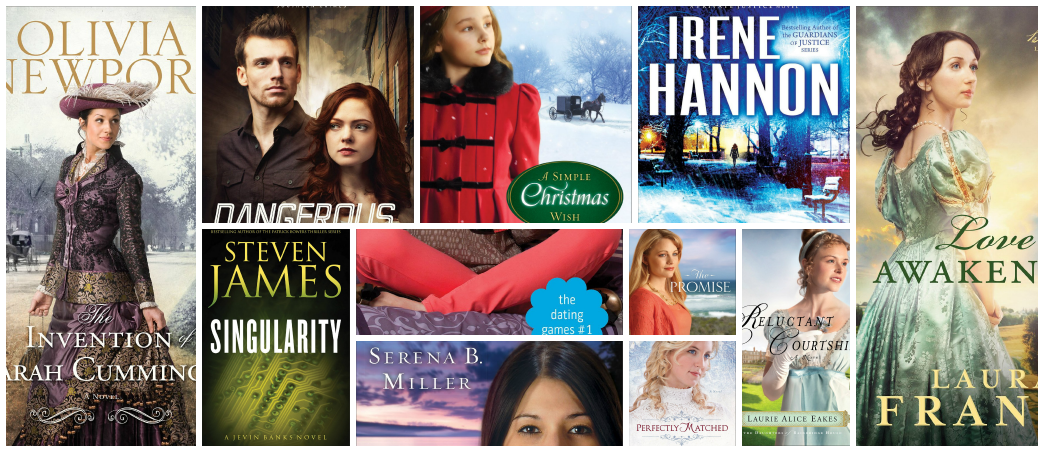 Love introducing new covers and here are Revell's late 2013 releases for your enjoyment and comment!
Plenty of variety in genre with historical, suspense, YA, Amish, and more.  I'll post Ann's once it is available.
Catching my eye in this lot is Olivia's, Lisa's and Irene's. I think the dress on Olivia's is gorgeous and I love the ongoing themes of this series – they have all been beautiful.  While Lisa's is pretty plain I always enjoy seeing the male lead get a guernsey on a cover (shout out to Rissi and Amber about "couple covers"!!) and Irene's is a great improvement on the first in the series but still maintains the themes from the first.
Laura's is still growing on me – I'm not sure about the blend of colours or the expression on Ellie's face but I know I will adore the contents, regardless. I feel more could have been done with The Promise – it really is just a contemporary take on the regular historical cover – pretty girl looking over her shoulder – LOL!
Story wise I'm highly anticipating Laura's, Lisa's, Olivia's, Irene's, and Steven's. I really enjoyed Serena's previous story so I'm looking forward to what she does with this one.
Your turn! Can't wait to hear your thoughts
~~~~~~~~
When librarian Laura Griffin's sixteen-year-old sister disappears on a frigid February day, leaving only a brief note behind, Laura resolves to do whatever it takes to track down the runaway teen. That includes recruiting ATF agent turned PI James "Dev" Devlin to help. But the deeper he digs, the more he begins to suspect that something sinister is at work in the girl's disappearance. And the closer he gets to uncovering the truth, the clearer it becomes that the situation isn't just dangerous–it's deadly.
Chilling and at times terrifying, Trapped is the latest thrilling read from Irene Hannon, the queen of romantic suspense. Hannon outdoes herself with this fast-paced tale of fear, deception, and just the right dose of romance.
September, 2013
The Promise by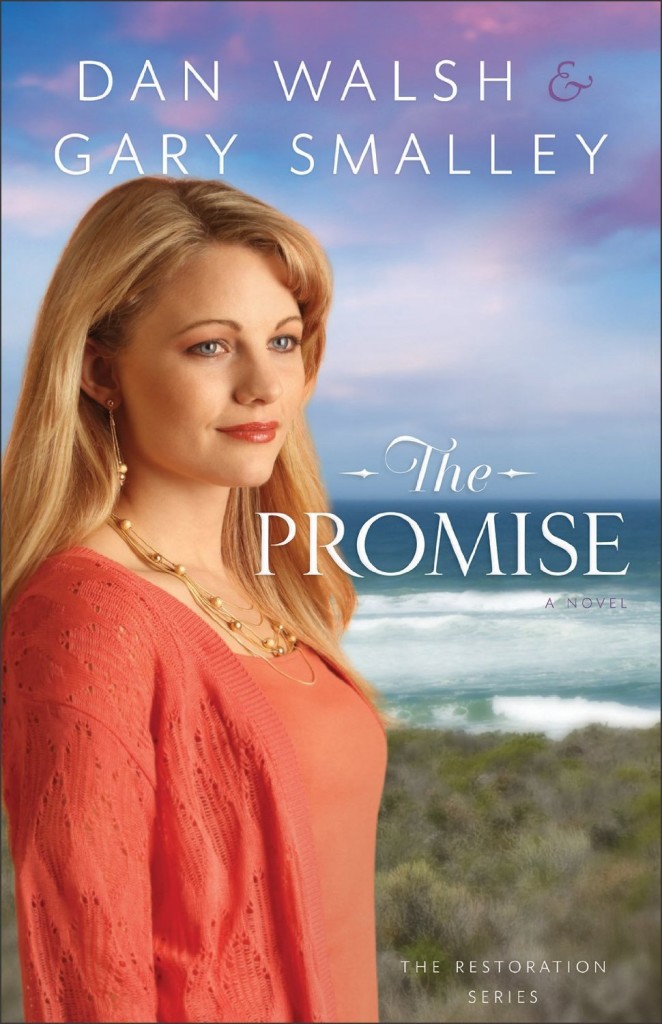 Dan Walsh & Gary Smalley
For the last five months, Tom Anderson has been without a job, a fact he's been hiding from his wife Jean–and everyone else. He leaves each morning, pretending nothing has changed, and spends his disheartening day rotating through two coffee shops and the library, using their wi-fi to search for a job on the internet. The stress of keeping this secret is beginning to put serious strain on his marriage and it looks like the legacy that began with his father is still at work, slowly destroying the bond between Tom and Jean. Can their mutual trust–and love–be restored?
Combining the literary talents of Dan Walsh and the relationship expertise of Gary Smalley, The Restoration Series pulls back the curtain of a family that has laid their foundation on shifting sand, but is slowly rediscovering genuine love and the power of forgiveness.
September, 2013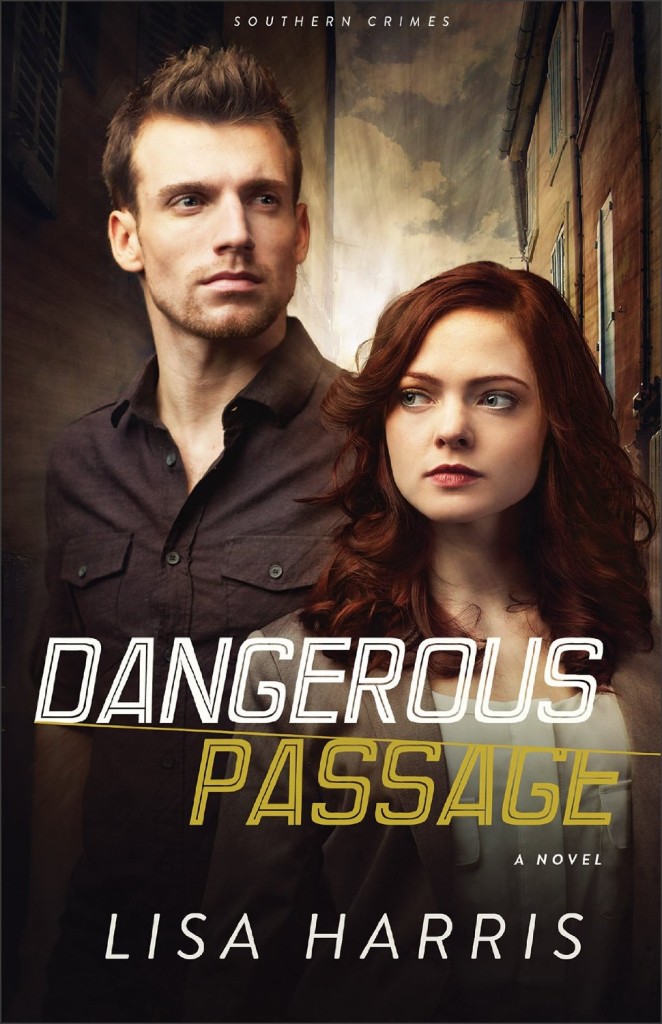 Dangerous Passage by Lisa Harris
When two Jane Does are killed on the outskirts of Atlanta, Georgia, detective and behavioral specialist Avery North discovers they share something in common–a tattoo of a magnolia on their shoulders. Suspecting a serial killer, Avery joins forces with medical examiner Jackson Bryant to solve the crimes and prevent another murder. But it doesn't take long for them to realize that there is much more to the case than meets the eye. As they venture deep into a sinister world of human trafficking, Avery and Jackson are taken to the very edge of their abilities–and their hearts.
Dangerous Passage exposes a fully-realized and frightening world where every layer peeled back reveals more challenges ahead. Romantic suspense fans will be hooked from the start by Lisa Harris's first installment of the new Southern Crimes series.
September, 2013
A Simple Christmas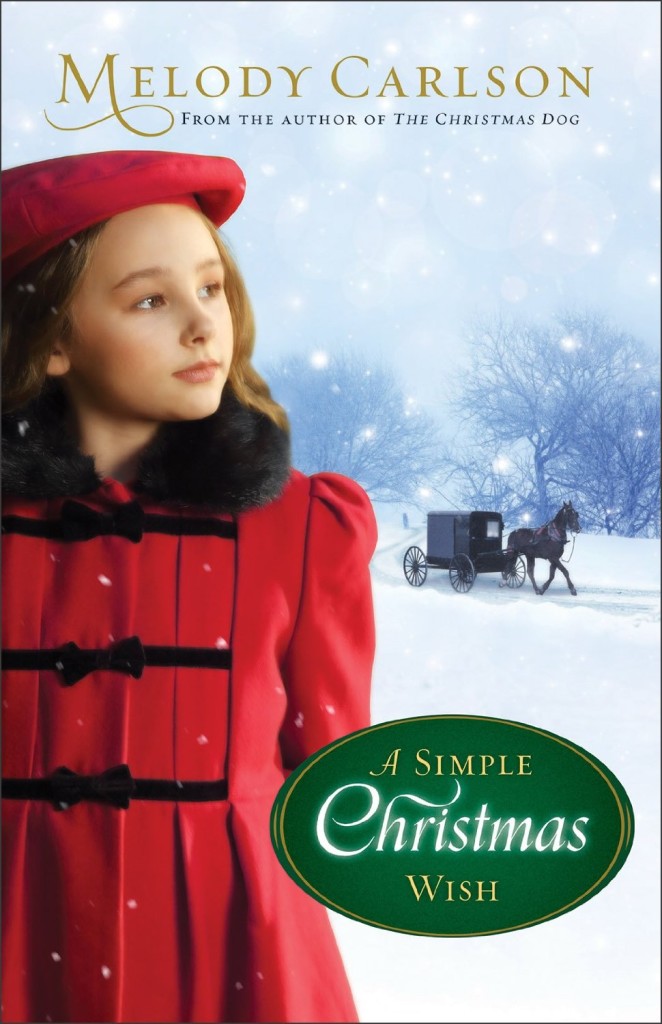 Wish by Melody Carlson
Rachel Milligan is caring for her seven-year-old niece, Holly, at her home in Chicago when she receives devastating news: Holly's parents have been killed in a plane crash. Because Rachel is Holly's only known relative, she assumes that she will be her beloved niece's guardian. However, custody is awarded to Lydia, a distant aunt who happens to be Amish. Just a week before Christmas, Rachel takes Holly to the Amish community in the hopes of persuading Aunt Lydia to relinquish custody. Instead, Lydia sets out to teach Holly to live according to the Amish way. As family secrets emerge and old wounds are healed, Rachel realizes that she will do whatever it takes to ensure that Holly has the loving family she needs.
Combining an Amish family saga with the anticipation of Christmas cheer and the promise of a budding romance, this newest Christmas story from beloved author Melody Carlson is sure to please.
September, 2013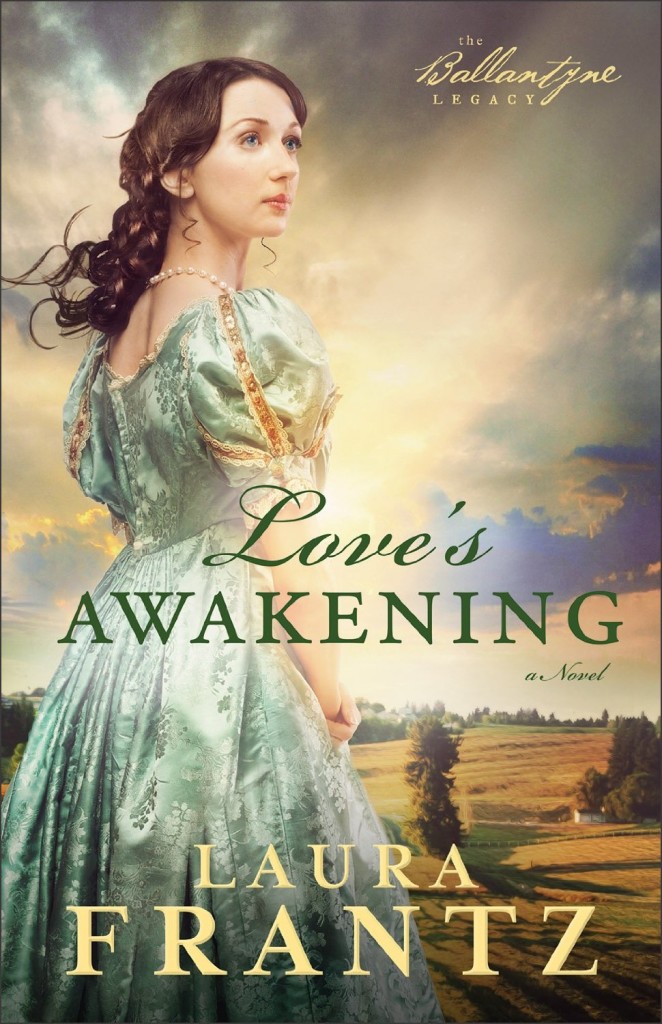 Love's Awakening by Laura Frantz
Ellie Ballantyne, youngest child of Silas and Eden, has left finishing school. But back at her family home in Pittsburgh, Ellie finds that her parents are away on a long trip and her siblings don't seem to want her to stay. When she opens a day school for young ladies, she begins tutoring the incorrigible daughter of the enemy Turlock clan. The Turlocks are slaveholders and whiskey magnates, envious of the powerful Ballantynes and suspicious of their abolitionist leanings. As Ellie becomes increasingly tangled with the Turlocks, she finds herself falling in love with an impossible future–and Jack Turlock, a young man striving to free himself from his family's violent legacy. How can she betray her family and side with the enemy? And will Jack ever allow her into his world?
Masterful storyteller Laura Frantz continues to unfold the stirring saga of the Ballantyne family in this majestic tale of love, loyalty, and the makings of a legacy. With rich descriptions of the people who settled and civilized a wild landscape, Frantz weaves a tapestry of characters and places that stick with the reader long after they turn the last page.
September, 2013
The Invention of Sarah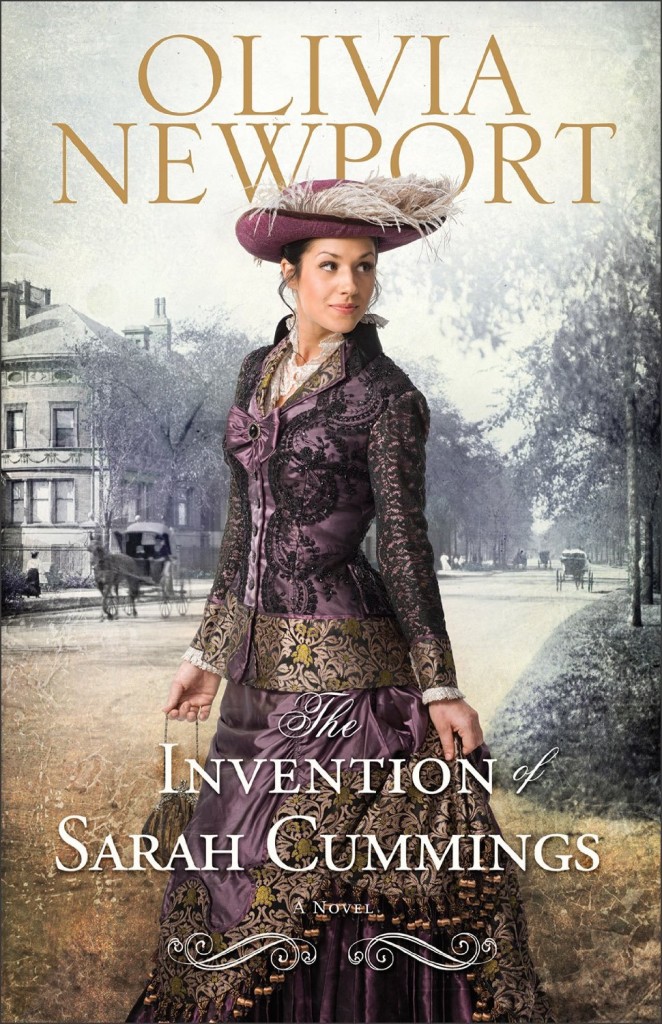 Cummings by Olivia Newport
Sarah Cummings has one goal in life–to break into Chicago's high society. Desperate to stop serving dinner and to start eating at society tables, Sarah alters cast-off gowns from the wealthy Banning women to create lustrous, flattering dresses of her own. On a whim at a chance meeting, she presents herself as Serena Cuthbert, weaving a fictitious past to go with her fictitious name. But as she gets closer to Simon Tewell, the director of St. Andrew's Orphanage, Sarah finds that she must choose between the life she has and the life she dreams of. Will she sacrifice love to continue her pretense? Or can Simon show her that sometimes you don't have to pretend for dreams to come true?
Olivia Newport brings us back to Prairie Avenue to explore the place where class, social expectations, and romance come together. Readers will enjoy following the intrepid Sarah as she searches for true love in a world of illusions.
September, 2013
Christmas at Harmony Hill by Ann H. Gabhart
It is 1864 and the nation is still torn apart by civil war when Heather Worth discovers she is with child. She has been working as a laundress with her husband's army unit, but when the army gets orders to march south to Tennessee, Gideon insists Heather go home to have their child under safer conditions. Heather agrees, but returns home to another kind of devastation–deaths in the family and a father who refuses to forgive her for marrying a Yankee. With nowhere else to turn, Heather seeks refuge at the Shaker village of Harmony Hill, where her great aunt Sophrena lives. There, after many peaceful years at Harmony Hill, Sophrena is having doubts about her Shaker path. Both women are in need of love and forgiveness–whether given or received. With Christmas coming, can the miracle of new life fill their hearts with unexpected joy?
Ann H. Gabhart's many fans will be thrilled to return to Harmony Hill at Christmastime for this stirring story of healing and hope.
September, 2013
Perfectly Matched by Maggie Brendan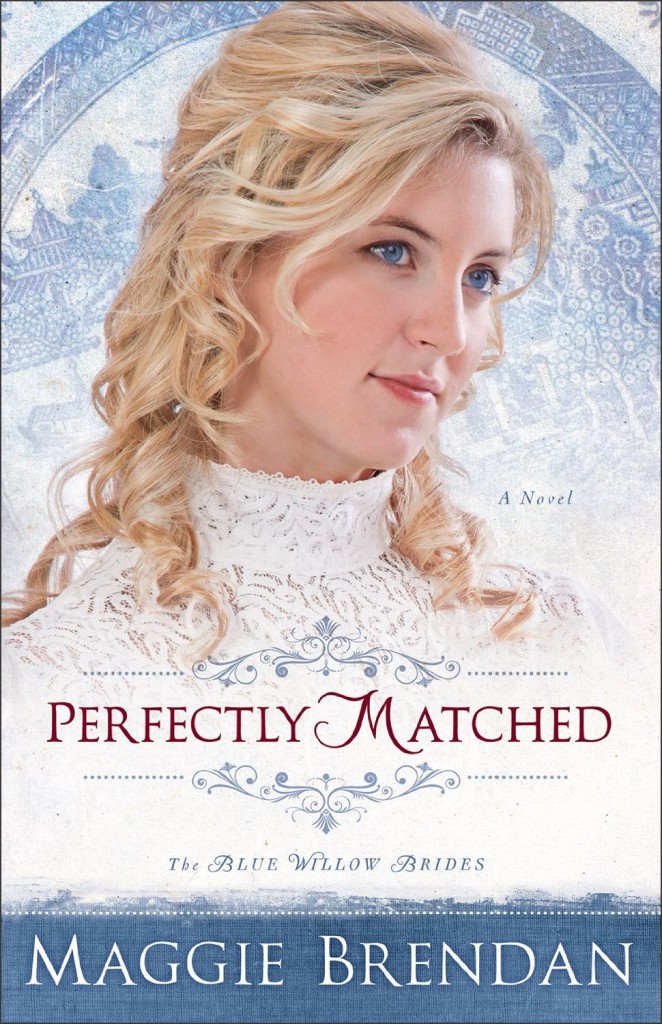 Anna Olsen knows it's time to leave her sister's increasingly crowded house and start a life of her own. Following her sisters' examples, she becomes a mail-order bride, and after a short correspondence with clock maker and jeweler Edward Parker, she moves to Denver to become his wife. Almost immediately it's painfully apparent that Anna and Edward are very different. Anna is a free spirit who would rather be painting and enjoying the company of friends than cleaning house. Edward is a consummate perfectionist who, on their wedding day, hands Anna a list of chores that need to be done around the house daily.
Can this mismatched couple see past their differences to a harmonious future? Or will their disparate passions create obstacles neither is willing to surmount?
Maggie Brendan closes her Blue Willow Brides series with a heartwarming tale of true love despite misunderstanding, showing readers that God's timing is always perfect.
October, 2013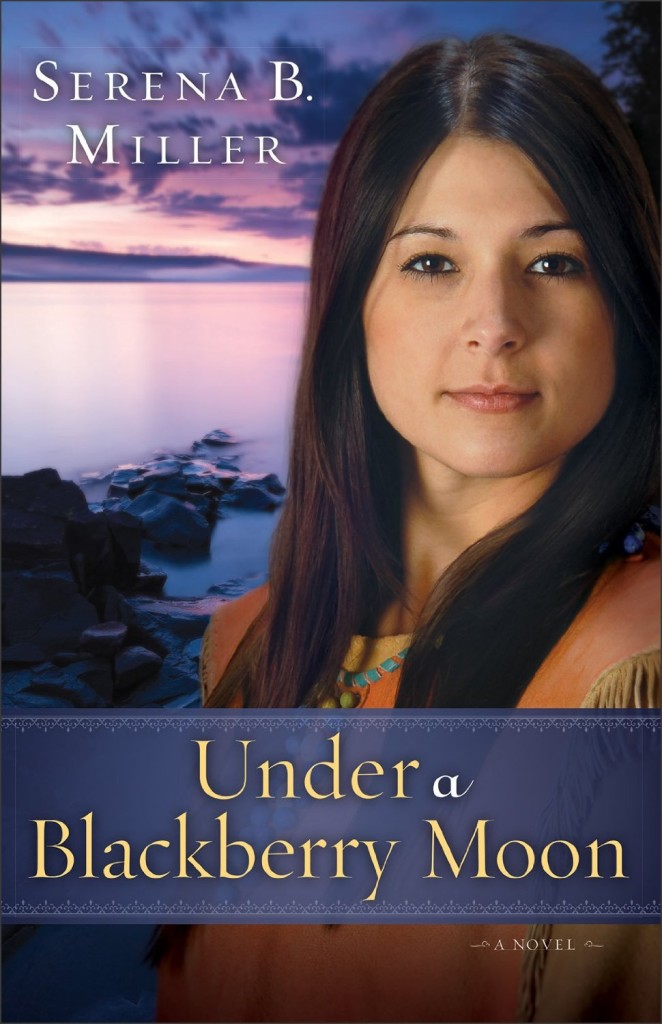 Under A Blackberry Moon by Serena B. Miller
Just a few days after she gives birth alone in the Northwoods, a recently widowed young Ojibwe woman stumbles into a nearby lumber camp in search of refuge and sustenance. Come summer, the camp owner sends Skypilot, his most trusted friend, to accompany Moon Song and her baby on the long and treacherous journey back to her people. But when tragedy strikes off the shore of Michigan's Upper Peninsula wilderness, Moon Song and Skypilot must depend on each other for survival. With every step they take into the forbidding woods, they are drawn closer together, until the tough questions must be asked. Will she leave her culture to enter his? Will he leave his world to enter hers? Or will they walk away from a love that seems too complicated to last?
With evocative descriptions of a breathtaking landscape, Under a Blackberry Moon will sweep readers into a wild realm where beauty masks danger and only the truly courageous survive, even as the sweet love story along the way tightly grips their hearts.
October, 2013
A Reluctant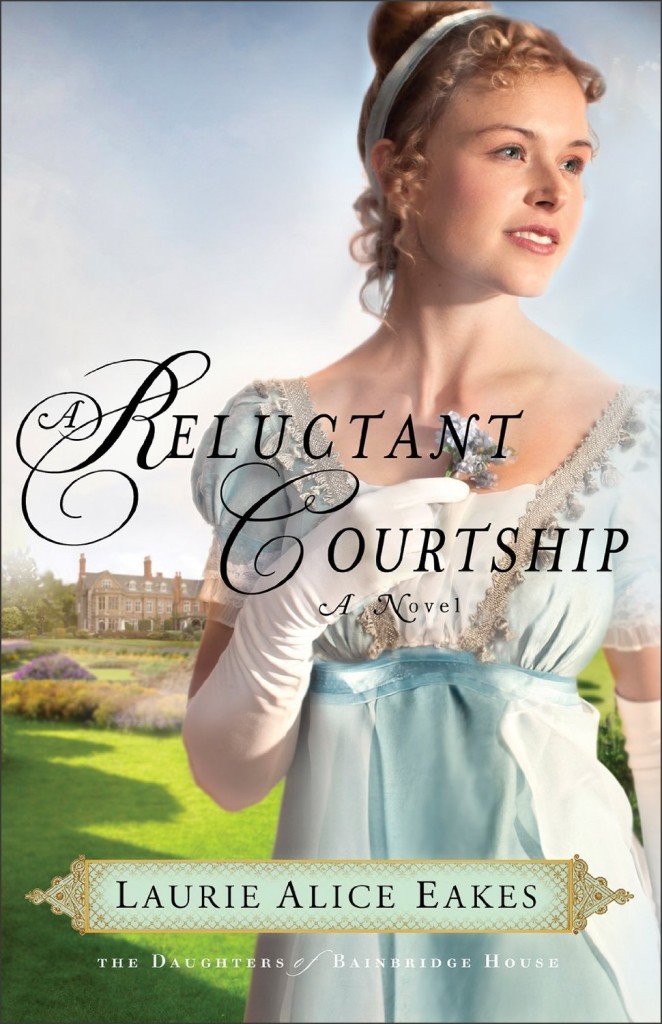 Courtship by Laurie Alice Eakes
Honore Bainbridge has been courted by two men, one of whom turned out to be a traitor, the other a murderer. Banished to her family's country estate, where she will hopefully stay out of trouble, she finally meets the man she is sure is exactly right for her: Lord Ashmoor. Tall, dark, and handsome–what more could a girl ask for? But he too is under suspicion because of his American upbringing and accusations that he has helped French and American prisoners escape from Dartmoor Prison. For his part, Lord Ashmoor needs a wife beyond reproach, which Honore certainly is not. Amid a political climate that is far from friendly, Honore determines to help Ashmoor prove his innocence–if she can do so and stay alive.
From the rocky cliffs of Devonshire, England, comes the exciting conclusion to the lush Daughters of Bainbridge House series. Award-winning author Laurie Alice Eakes thrusts her readers into high drama from the very first sentence and keeps them on their toes until the final page.
October, 2013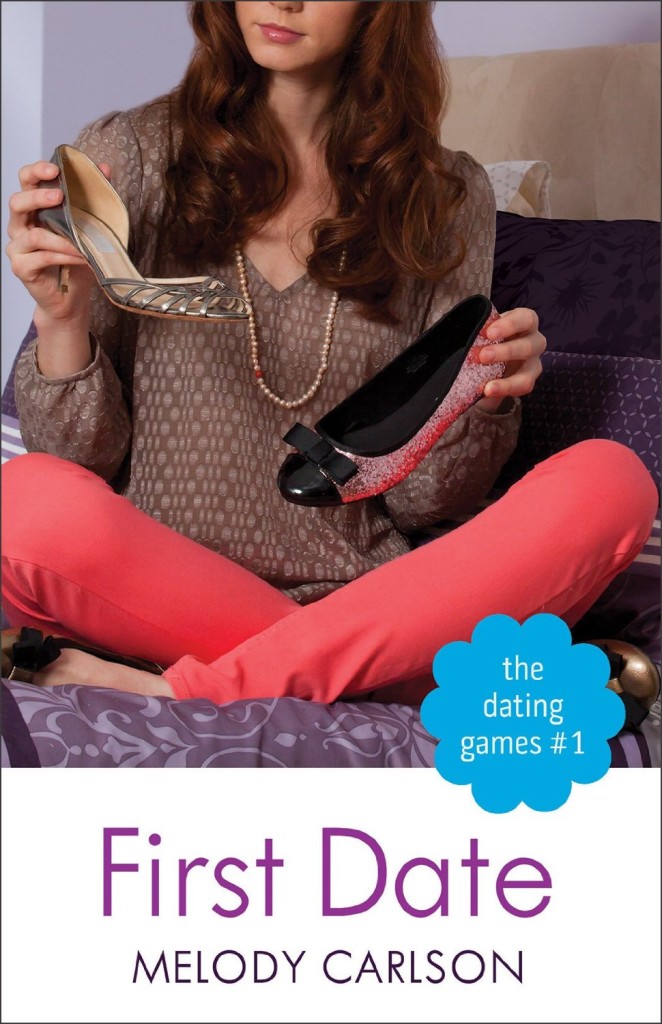 The First Date by Melody Carlson
Five high school friends have one thing in common as they start their sophomore year: none of them have ever been on a "real" date. With homecoming looming, they make a pact and start a secret club they call the DG (Dating Game). They're sworn to secrecy–and to purity–but the club is their way to set each other up on their first dates so they can report back to the DG. Of course, they all make different choices about how to deal with their parents and how to act on their dates, and they discover that they all have totally different experiences. Still, the things they learn about boys and dating will stick with them throughout high school.
Bestselling author and teen favorite Melody Carlson starts off her newest series with a good dose of fun, tackling two topics teen girls love to read about–friends and boys.
October, 2013
When his friend is murdered, illusionist Jevin Banks is determined to find out what really happened. Drawn into a web of conspiracy and top-secret research on human consciousness, Jevin won't stop digging until the truth is revealed. Soon he uncovers a dark secret–one that could change the very fabric of human life on the planet.
Bristling with mystery, suspense, and intrigue, Singularity is the second riveting book in The Jevin Banks Experience. Readers will devour this scientific thriller, flipping pages late into the night until the final shocking page.
November, 2013