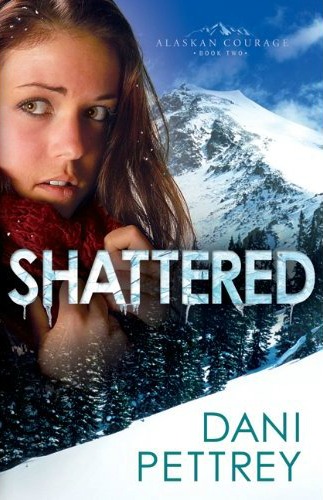 Piper McKenna loves her family and her life in Yancey, Alaska and is thrilled that her snow boarding, risk taking brother, Reef ,has returned home.  Her peace is shattered when Reef turns up at her home, distraught and covered in blood, proclaiming his innocence when the shocking murder of a young woman is discovered. Devoted to Reef, and certain he will be vindicated, Piper pesters family friend and Yancey deputy sheriff Landon Grainger, for clues to Reef's innocence.
Landon loves the McKennas like family, but his feelings for Piper are beyond brotherly. Desperate to hide his changing emotions, Landon thrusts himself into the investigation of Reef and is troubled by the evidence that continues to pile up against the young daredevil. Torn by his desire to pursue truth and justice and his heart for Piper and her family, Landon struggles to keep focused.
As the investigation heats up, Landon and Piper head to Canada juggling their changing feelings towards each other and the overwhelming evidence that Reef may not be the man they thought him to be.
Dani Pettrey returns with another riveting romantic suspense novel, giving Piper and Landon their own story. Having tantalised readers in Submerged with the possibility of romance between these two, Dani gives readers what they have longed for ~  a love story complicated by hidden feelings, a protective brother, and plenty of conflict and surprises to keep things interesting. While Reef was a bit whiny at times, Landon and Piper's journey towards truth is entrancing as fears and danger combine to keep them revealing their hearts. Dani deftly introduces Gage McKenna and Darcy St James who will appear in the third Alaskan Courage adventure, Stranded, easily building appeal and excitement for the next installment. Dani is quickly making a name for herself in this genre and I am hooked on this series and can't wait for more.
With thanks to Bethany House and Litfuse for my review copy
Relz Reviewz Extras