I'm afraid I've woken up on the wrong side of the cover art bed! I adore Bethany House as a publisher of integrity and wonderful stories, and a fantastic art department. Those values are continued with these covers and I know readers who love traditional covers, and ones that have a definite Christian Fiction imprint, will find lots to love in this batch. Unfortunately, it's all more of the same again. Sigh. I love uniqueness, I love covers that are unusual and not run of the mill. Most of these covers, while beautifully rendered, don't grab my interest.
The couple that I love are Ronie Kendig's and Connilyn Cossette's – if you are going to use a cover model then have them reflect the story and have a presence about them. These two covers do that, and then some!
I'm pleased that Tracie's is somewhat different to her previous covers – without the big title decoration that divides the cover, like Lauraine's – and the perspective and colours are beautiful. Susan and Roseanna's models are lovely and certainly catch the eye.
Nancy's is too similar to Lisa Harris' new series' covers and Lynn's and Lauraine's are the same as we have seen many times over. Regina's is disappointing, and for me, looks too similar to Karen Witemeyer's new cover. Sigh…
The talent of Bethany's designers and the quality of the covers they produce are top notch, but I'm just not in the market for the current trends for Christian fiction covers that seem to have been current for decades!!
Story wise, I can't wait to delve into the pages of Ronie's (well, I already have and it is brilliant!), Connilyn's, Julie's, and Patrick's especially. One thing that is guaranteed from Bethany is a terrific tale.
I'm sure there are plenty of you who love most of these, so do share your thoughts, please. Mine is only one opinion and I'm obviously not the target audience for a lot of these covers!
A Love Transformed by Tracie Peterson
The Riveting Final Story in the Sapphire Brides Series

When Clara Vesper's husband, Adolph, dies suddenly, Clara is stunned–but not grief-stricken. Her marriage to Adolph had been arranged, their primary interaction revolving around the sapphire jewelry Clara designed and Adolph produced and sold. Widowed and penniless, with two small children, Clara decides to return to her aunt and uncle's ranch in Montana, the only place she has ever been happy.
Curtis Billingham, injured in a sapphire mine collapse, is recuperating at the ranch of his friends, Paul and Madeline Sersland. But when the Serslands' niece returns from New York City, Curtis curses both his broken body and his broken past. Clara, the love of his life, has come back to him, but he is no longer worthy of her love.
Clara's brother-in-law Otto Vesper, Adolph's business partner, fears that the loss of Clara's design skills will doom the company's prospects. Following her to Montana, Otto is prepared to do whatever it takes to get Clara to return with him to New York.
As Clara fights for love and freedom, a dangerous secret in her late husband's life comes to light, threatening everyone she loves.
September, 2016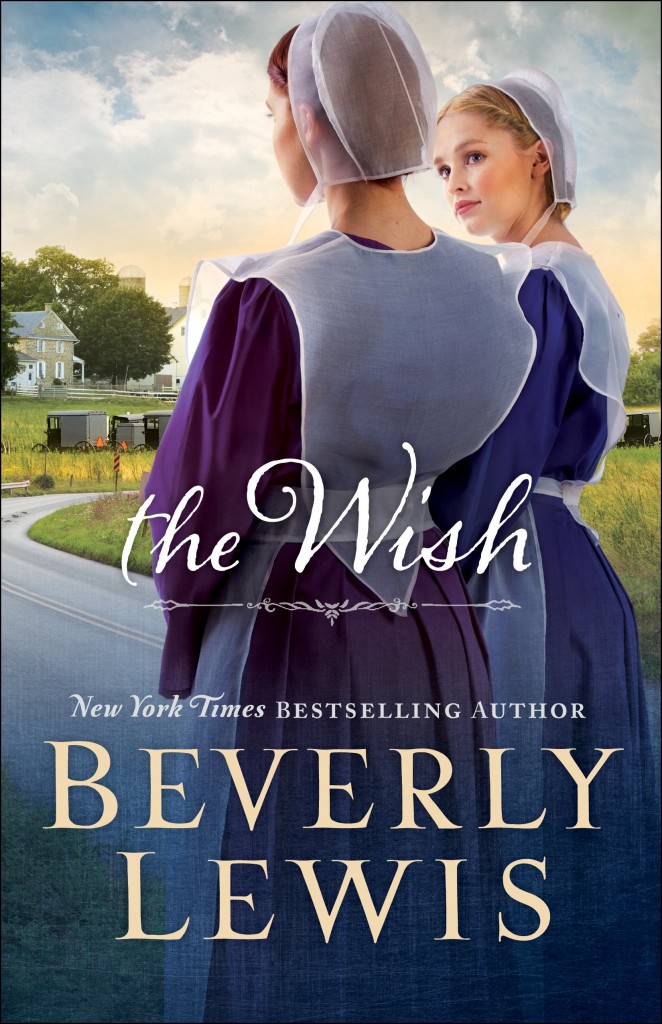 A Compelling Story of Friendship from the Top Author in Amish Fiction

Leona Speicher got the "sister" she'd always dreamed of the day Gloria Gingerich and her family moved to Lancaster County Amish farmland. The Arkansas newcomers seem to be everything a devout Plain family should be, and Leona can't help comparing Gloria's engaging young parents to her own.
Leona's cousin shows a romantic interest in Gloria around the same time as Gloria's older brother expresses his fondness for Leona–it seems likely the two young women will marry into each other's families, remaining close friends for life. Thus, Leona is shocked when the Gingeriches suddenly pack up and disappear after being expelled from the church for reasons no one will discuss. Despite Leona's pleas, Gloria goes with them, leaving more than one broken heart behind.
When Gloria unexpectedly contacts Leona after a silence of several years, Leona makes up her mind to persuade her friend to return to Lancaster County and the Amish ways. Leona's new beau, the deacon's son, is alarmed when Leona decides to go after Gloria. Will Leona's dearest wish lead to her own undoing?
September, 2016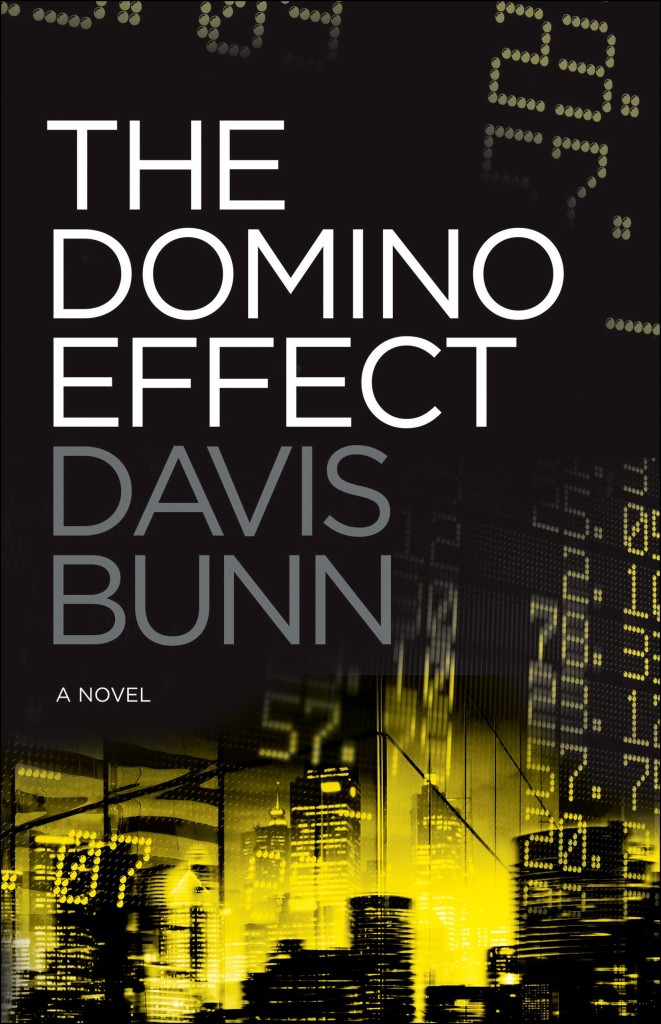 The Domino Effect by Davis Bunn
A Financial Thriller That Will Keep Readers on the Edge of Their Seats

Esther Harding, a leading risk analyst at one of the country's largest banking institutions, is becoming more and more convinced that she has uncovered a ticking bomb with the potential to overshadow 2008's market crash. And as her own employer pursues "investment" strategies with ever-increasing levels of risk, she becomes convinced she must do something. Yet what can one person really do?
The markets are edging closer to a tipping point–like the teetering first domino in a standing row that circles the globe. And when Esther does sound the alarm, she wonders if anyone will take her seriously. But as public support grows for her ideas, so does the desperation of those whose conspiracy of greed she seeks to expose. With global markets on the brink, and her own life in danger, Esther is locked in a race with the clock to avert a worldwide financial meltdown.
This fast-paced suspense novel will make you wonder where the fiction ends and reality begins. . . .
September, 2016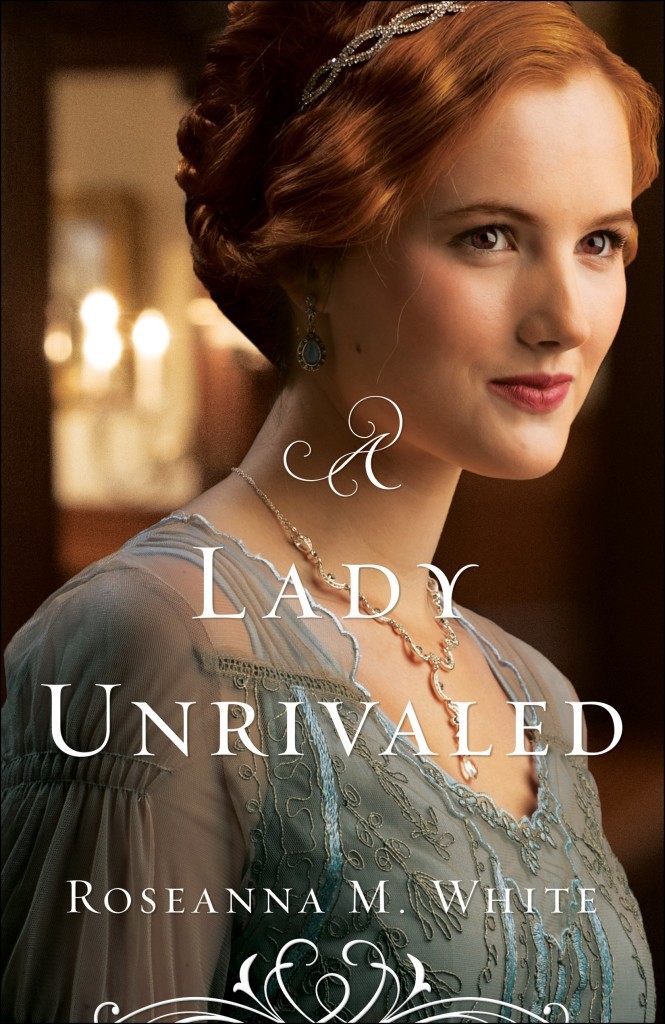 A Lady Unrivaled by Roseanna M. White
White Is Quickly Becoming the Top Name in Edwardian Romance

Lady Ella Myerston can always find a reason to smile–even if it's just in hope that tomorrow will be better than today. All her life everyone has tried to protect her from the realities of the world, but Ella knows very well the danger that has haunted her brother and their friend, and she won't wait for it to strike again. She intends to take action . . . and if that happens to involve an adventurous trip to the Cotswolds, then so much the better.
Lord Cayton has already broken two hearts, including that of his first wife, who died before he could convince himself to love her. Now he's determined to live a better life. But that proves complicated when old friends arrive on the scene and try to threaten him into a life of crime. He does his best to remove the intriguing Lady Ella from danger, but the stubborn girl won't budge. How else can he redeem himself, though, but by saving her–and his daughter–from those dangerous people who seem ready to destroy them all?
September, 2016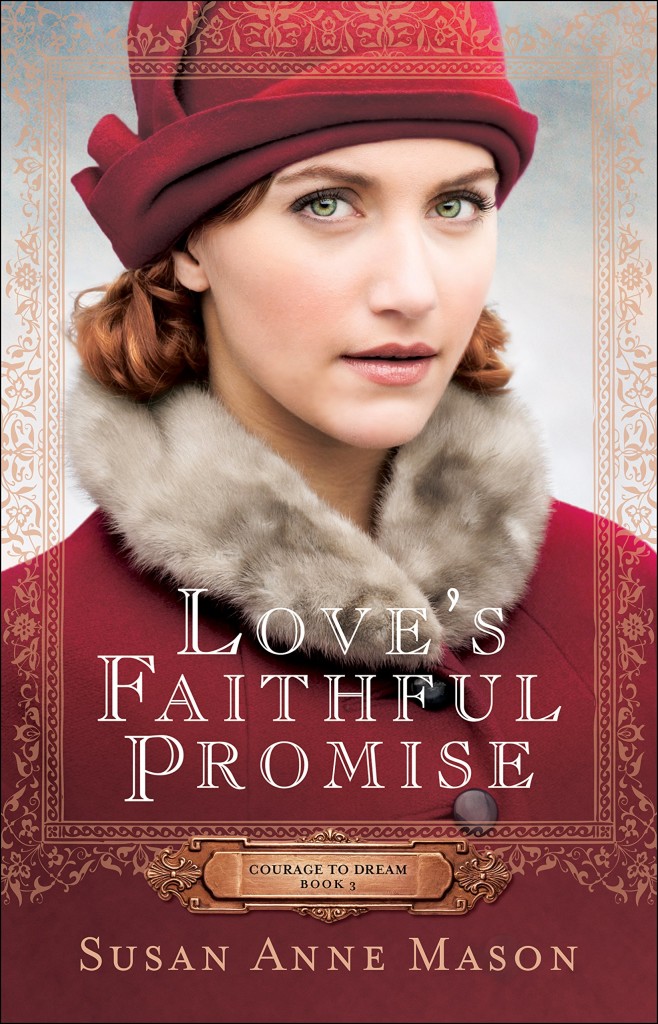 Love's Faithful Promise by Susan Anne Mason
A Stirring Story of Love and Faith and America's Great Promise
When her mother suffers a stroke, medical student Deirdre O'Leary makes the difficult choice to put her career on hold to care for her. Dr. Matthew Clayborne is renowned for his amazing results with patients, but when Deirdre approaches him about helping her mother, she finds him challenging and surly. Deirdre has had enough of complicated men in her life. After her fiancé left her, she vowed never to give a man that kind of power again.
Widower Dr. Matthew Clayborne is devoted to two things: his work with wounded soldiers and his four-year-old daughter, Phoebe. He won't abandon either of these priorities to care for one older woman. However, when Phoebe suffers a health scare, they're offered respite at the Irish Meadows farm, where his daughter's weakened lungs can recover–but only if he cares for Mrs. O'Leary.
Matthew intends to hate Irish Meadows, yet he immediately feels at home, and soon both Mrs. O'Leary and Phoebe are showing improvement. But since he has no intention of leaving his life up north forever, and Deirdre has sworn off marriage in favor of her career, how will they deal with the undeniable attraction between them?
September, 2016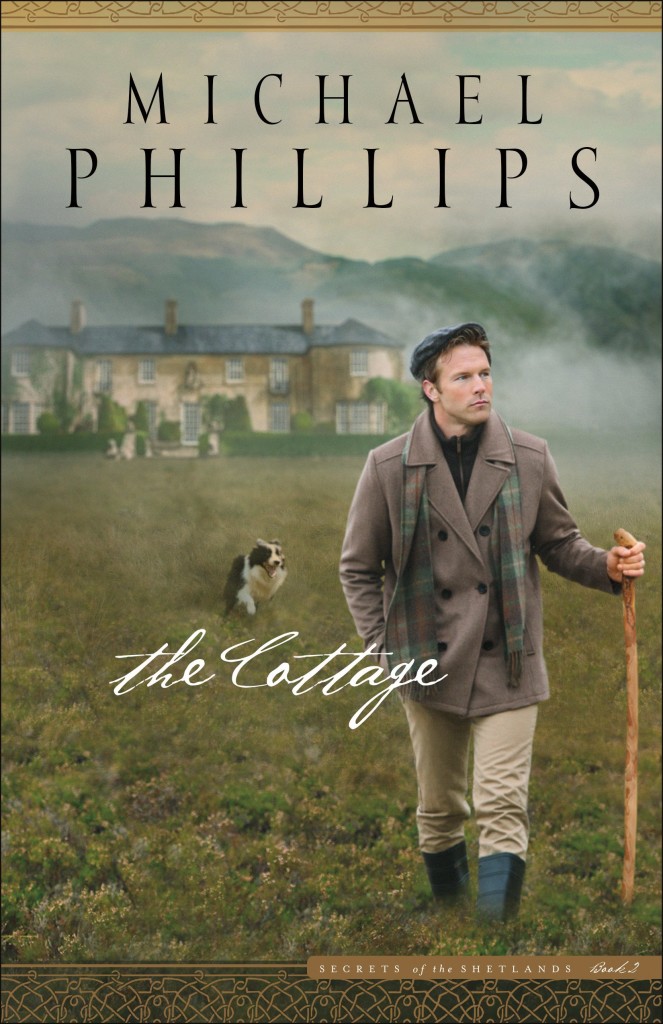 The Cottage by Michael Phillips
Michael Phillips Continues His Sweeping Shetland Islands Saga

When Loni Ford is informed that she has inherited property in the Shetland Islands, she laughs. She wants nothing more than to sell it and be done with it. But when she arrives in the North Sea enclave, she is stunned to find that "the Cottage" is not at all what she expected, nor is David Tulloch, the man most of the islanders believe to be the rightful heir.
The locals could hardly be more surprised that the heir is a woman–and an American. Loni, in turn, finds the islanders quaint and a bit behind the times. Expecting David to be as provincial as the rest of his clan, she discovers that there is far more to the man than meets the eye. And there is something about the peaceful atmosphere of the place–and the character of its most prominent citizen–that soon gets under her skin.
Beneath the peaceful surface, however, change is threatening the island of Whale's Reef. David's cousin Hardy Tulloch, whose claim to the inheritance now in Loni's hands was backed by oil investors, has not been deterred in his aim to control the island. But his co-conspirators have plans of their own, plans that put Loni's very life in danger.
October, 2016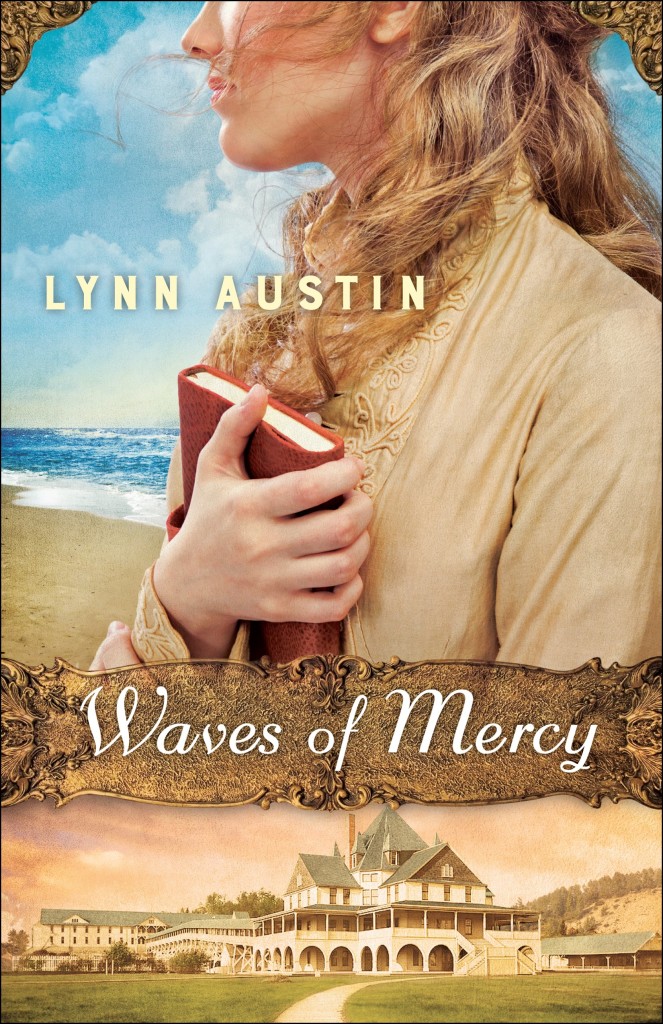 Austin Returns with a Multi-Generational Historical Novel

Geesje de Jonge crossed the ocean at age seventeen with her parents and a small group of immigrants from the Netherlands to settle in the Michigan wilderness. Fifty years later, in 1897, she's asked to write a memoir of her early experiences as the town celebrates its anniversary. Reluctant at first, she soon uncovers memories and emotions hidden all these years, including the story of her one true love.
At the nearby Hotel Ottawa Resort on the shore of Lake Michigan, twenty-three-year-old Anna Nicholson is trying to ease the pain of a broken engagement to a wealthy Chicago banker. But her time of introspection is disturbed after a violent storm aboard a steamship stirs up memories of a childhood nightmare. As more memories and dreams surface, Anna begins to question who she is and whether she wants to return to her wealthy life in Chicago. When she befriends a young seminary student who is working at the hotel for the summer, she finds herself asking him all the questions that have been troubling her.
Neither Geesje nor Anna, who are different in every possible way, can foresee the life-altering surprises awaiting them before the summer ends.
October, 2016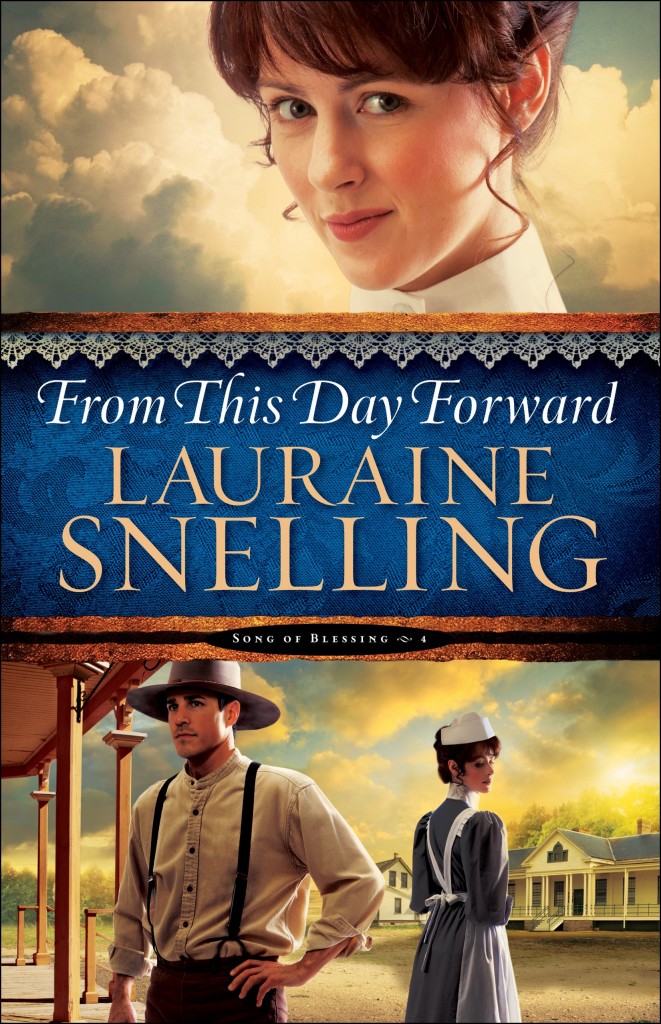 From This Day Forward by Lauraine Snelling
Revisit Old Friends in Blessing in This Heartwarming Series Conclusion

Deborah MacCallister, head nurse at the Blessing hospital, has loved Toby Valders since her school days, but she's had enough of their on-again, off-again relationship. Toby truly cares for Deborah, but he's never felt like he could commit to marriage or a family.
When Anton Genddarm, the new schoolteacher, comes to town, the young women of Blessing seea chance to force Toby's hand with a little strategic matchmaking. But real sparks fly between Deborah and Anton, and she finds herself in an even more complicated situation. The attention she gets from Anton makes Toby do some serious soul-searching, but is it too late?
Then Deborah receives an invitation to study the latest advances in nursing at a hospital in Chicago, and she faces a hard choice. To leave or stay? Should she give up on the dream of Toby and accept the interest of Anton?
October, 2016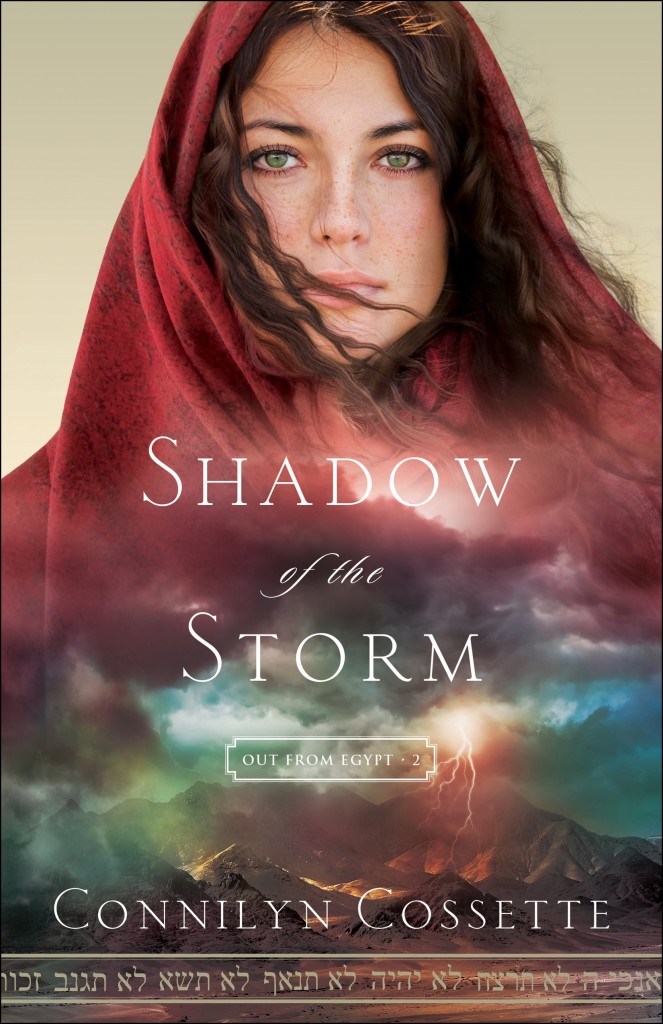 Shadow of the Storm by Connilyn Cossette
In the Depth of the Storm's Shadow, Only Truth Can Light Her Way
Having escaped Egypt with the other Hebrews during the Exodus, Shira is now living in freedom at the foot of Mt. Sinai, upon which rests the fiery glowing Cloud containing the shekinah glory of God. When the people disobey Yahweh and build a golden idol, the ensuing chaos gives Shira an unexpected opportunity to learn the arts of midwifery. Although her mother wishes for her to continue in the family weaving trade, Shira's gifts shine brightest when she assists with deliveries. In defiance of her mother, Shira pursues her heart's calling to become an apprentice midwife.
When a delivery goes horribly wrong, Shira finds herself bound to a man who betrayed her, the caretaker of three young children, and the target of a vengeful woman whose husband was killed by Shira's people, the Levites. As contention between the Hebrew tribes and the foreigners fans the flames of another dangerous rebellion, Shira will come face-to-face with the heartbreak of her past that she has kept hidden for so long. How can she let go of all that has defined her to accept the love she's denied herself and embrace who she truly is?
October, 2016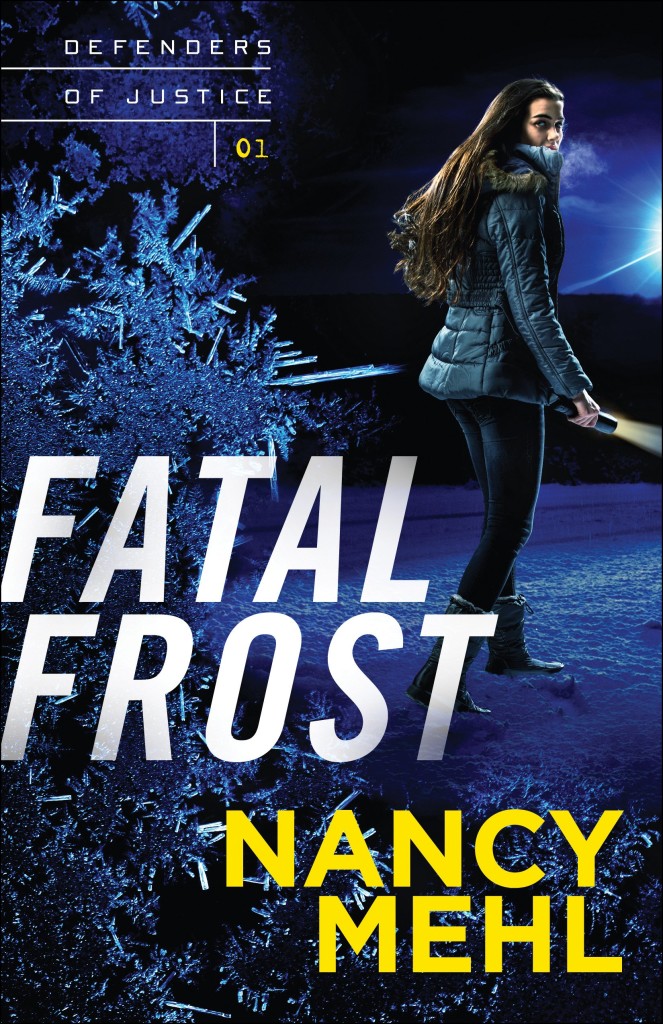 Mehl Ramps Up the Suspense in This Brand-New U.S. Marshals Series

Mercy Brennan followed in her father's footsteps in a law enforcement career, but she has no interest in any other connection to him. A U.S. Marshal in St. Louis, Missouri, she's assigned to a joint task force with the St. Louis PD that puts her back into contact with her father and in the sights of St. Louis's most powerful gang.
When the gang has reason to believe Mercy has possession of some highly sensitive and incriminating information, her boss assigns Mark St. Laurent–a Deputy U.S. Marshal and Mercy's ex-boyfriend–to get her out of town until they can guarantee her safety.
Initially unaware of the danger she's in and uncomfortable working with Mark, Mercy's frustration escalates when she discovers the extent her boss and Mark have been keeping her in the dark. It isn't until a freak ice storm hits, stranding them at a remote location and out of contact with the district office, that the full severity of their situation becomes clear. As the storm worsens, the forces of nature combine with a deadly enemy closing in to put their lives at imminent risk. Can they survive long enough for help to arrive–if help is even coming at all?
November, 2016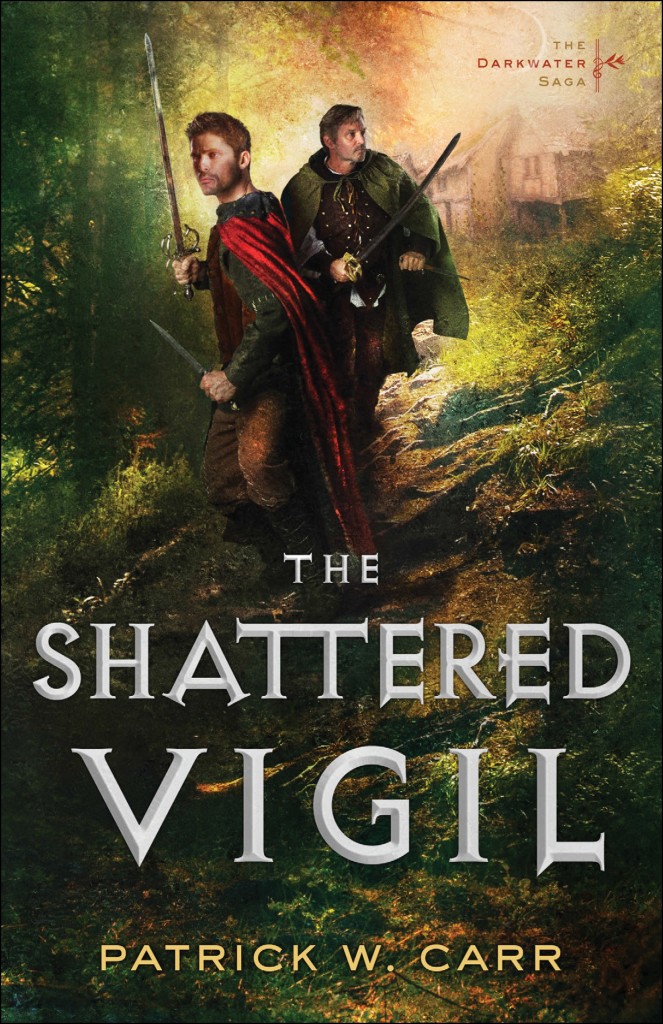 The Shattered Vigil by Patrick W. Carr
Award-Winner Carr Delivers Latest in Fantasy Saga

Victory over the dark forces during the feast of Bas-solas should have guaranteed safety for the continent. Instead, Willet and the rest of the Vigil discover they've been outsmarted by those seeking to unleash the evil that inhabits the Darkwater. Jorgen, the member of the Vigil assigned to Frayel, has gone missing, and new attacks have struck at the six kingdoms' ability to defend themselves.

Just when the Vigil thought they had quenched the menace from their enemy in Collum, a new threat emerges: assassins hunting the Vigil, men and women who cannot be seen until it's too late. The orders of the church and the rulers of the kingdoms, fearing the loss of the Vigil's members altogether, have decided to take them into protective custody to safeguard their gift. On Pellin's orders, the Vigil scatters, leaving Willet to be taken prisoner by the church in Bunard.
In the midst of this, Willet learns of the murder of an obscure nobleman's daughter by one of the unseen assassins. Now he must escape his imprisonment and brave the wrath of the church to find the killer in order to turn back this latest threat to the northern continent.
November, 2016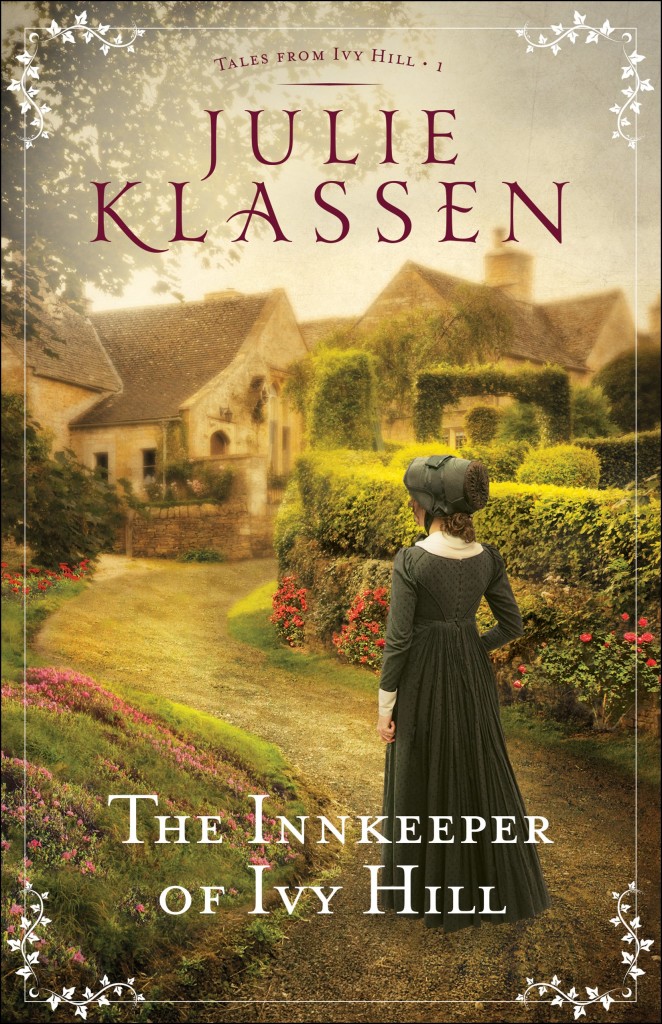 The Innkeeper of Ivy Hill by Julie Klassen
First Series from Bestselling Author Julie Klassen!

On a rise overlooking the Wiltshire countryside stands the village of Ivy Hill. Its coaching inn, The Bell, is its lifeblood–along with the coach lines that stop there daily, bringing news, mail, travelers, and much-needed trade.
Jane Bell lives on the edge of the inn property. She had been a genteel lady until she married the charming innkeeper who promised she would never have to work in his family's inn. But when he dies under mysterious circumstances, Jane finds herself The Bell's owner, and worse, she has three months to pay a large loan or lose the place.
Feeling reluctant and ill-equipped, Jane is tempted to abandon her husband's legacy and return to her former life of ease. However, she soon realizes there is more at stake than her comfort. But who can she trust to help her? Her resentful mother-in-law? Her husband's brother, who wanted the inn for himself? Or the handsome newcomer with secret plans of his own?
With pressure mounting from the bank, Jane struggles to win over naysayers and turn the place around. Can Jane bring new life to the inn, and to her heart as well?
December, 2016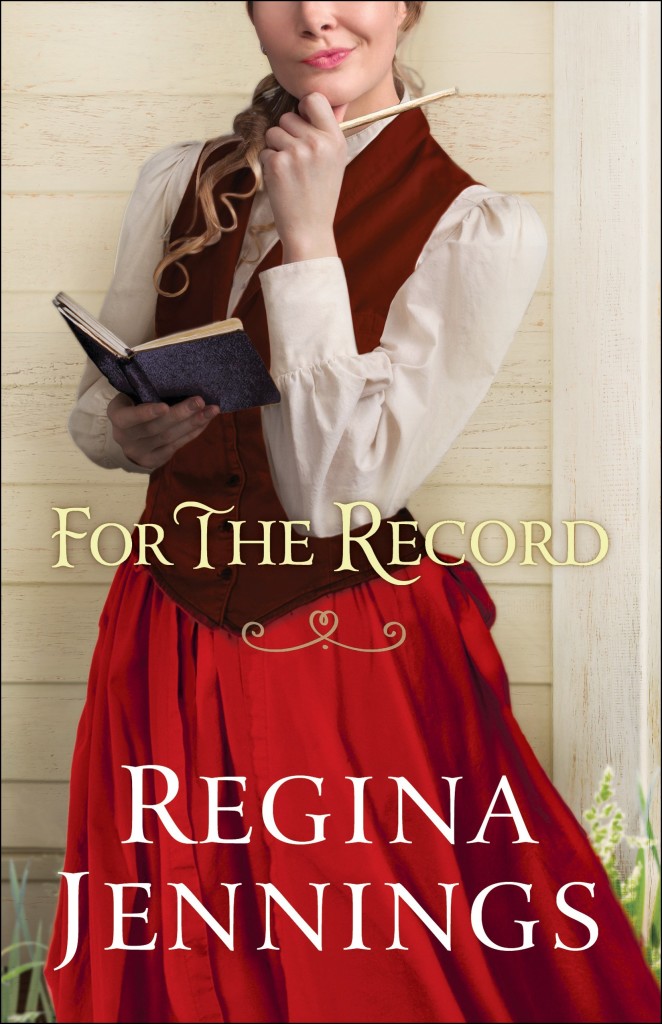 For the Record by Regina Jennings
Jennings Offers Another Delightful Blend of History and Romance

Betsy Huckabee might be a small-town girl, but she has big-city dreams. Writing for her uncle's newspaper will never lead to independence, and the bigger newspapers don't seem interested in the Hart County news. Trying a new approach, Betsy pens a romanticized serial for the ladies' pages, and the new deputy provides the perfect inspiration for her submissions. She'd be horrified if he read her breathless descriptions of him, but these articles are for a newspaper far away. No one in Pine Gap will ever know.
Deputy Joel Puckett didn't want to leave Texas, but this job in tiny Pine Gap is his only shot at keeping his badge. With masked marauders riding every night, his skills and patience are tested, but even more challenging is the sassy journalist lady chasing him.
December, 2016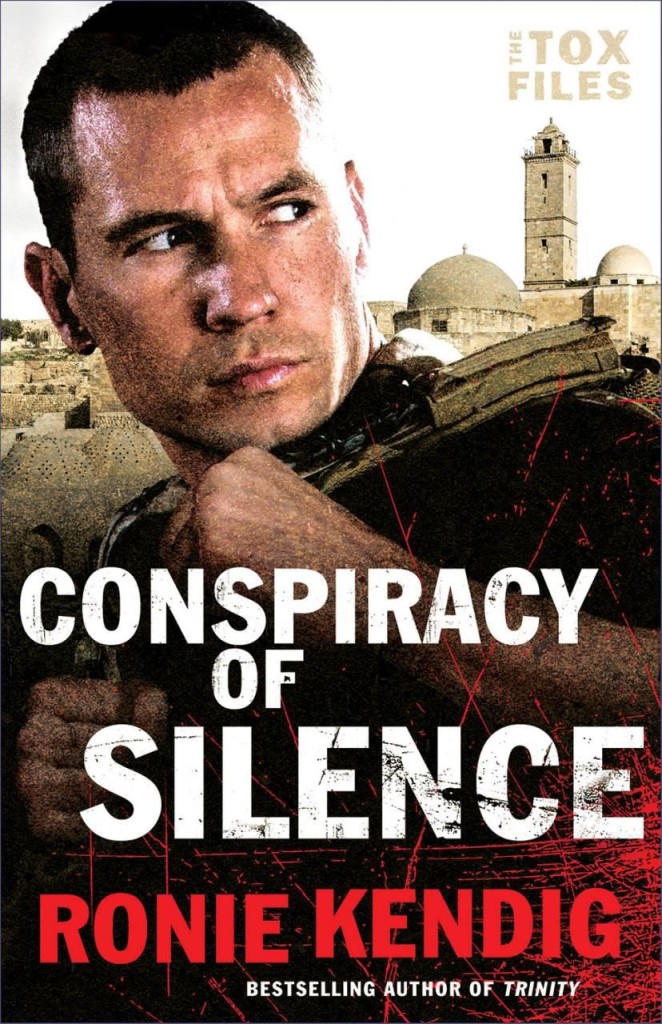 Conspiracy of Silence by Ronie Kendig
Kendig Ratchets Up the Action in Her New Suspense Series!

Four years after a tragic mission decimated his career and his team, Cole "Tox" Russell is persona non grata to the United States. And that's fine–he just wants to be left alone. But when a dormant, centuries-old disease is unleashed, Tox is lured back into action.
Partnered with FBI agent Kasey Cortes, Tox has to pull together a team to begin a globe-spanning search for answers–and a cure. As their quest leads them from continent to continent, it slowly becomes clear they're not just fighting a plague–but battling against an ancient secret society whose true goals remain hidden.
With time running out and opposition growing on every side, the key to everything may rest in an antique codex,the Crown of Jerusalem–but will Tox and his team be able to trust each other enough to break this century-spanning conspiracy of silence?
December, 2016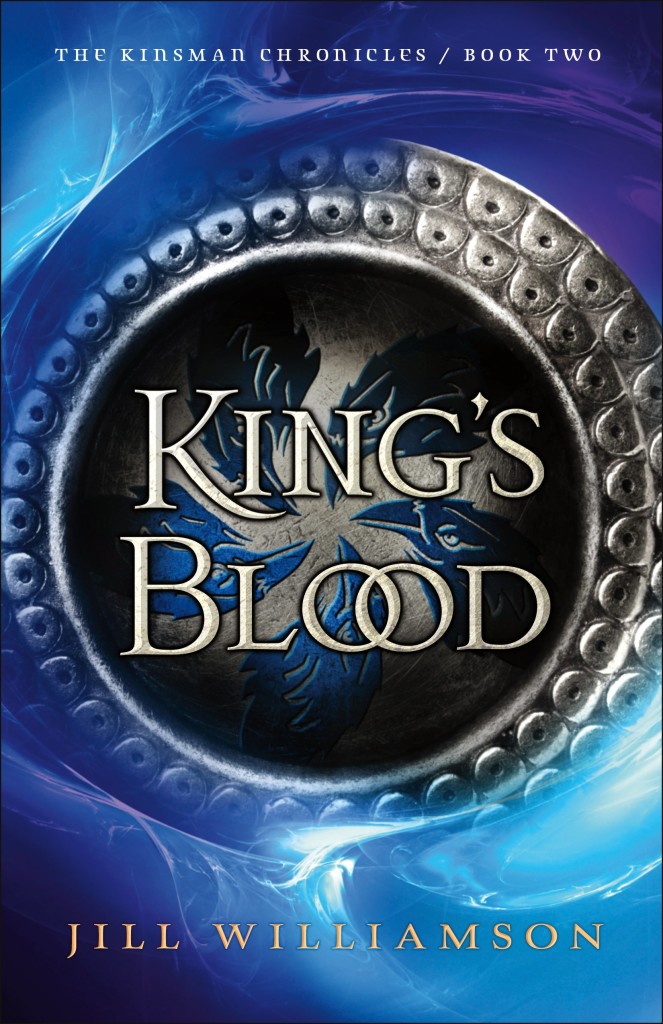 King's Blood by Jill Williamson
Jill Williamson's Fantasy Saga Continues!

In the second volume of Jill Williamson's Kinsman Chronicles, a remnant has escaped the destruction of the Five Realms and now lives on several hundred ships adrift at sea. As a flock, they sail north into the unknown in hopes of finding land that might become their new home.
As the king's illness worsens, Sâr Wilek takes authority over the expedition and struggles to rule the disjointed people, while assassination attempts, vicious serpents, and dark magic endanger his life.
One prophecy has come to pass, but another looms dauntingly in the future. Who is this Deliverer? And if the Magonians have him, what might that mean for the realm of Armania?
December, 2016