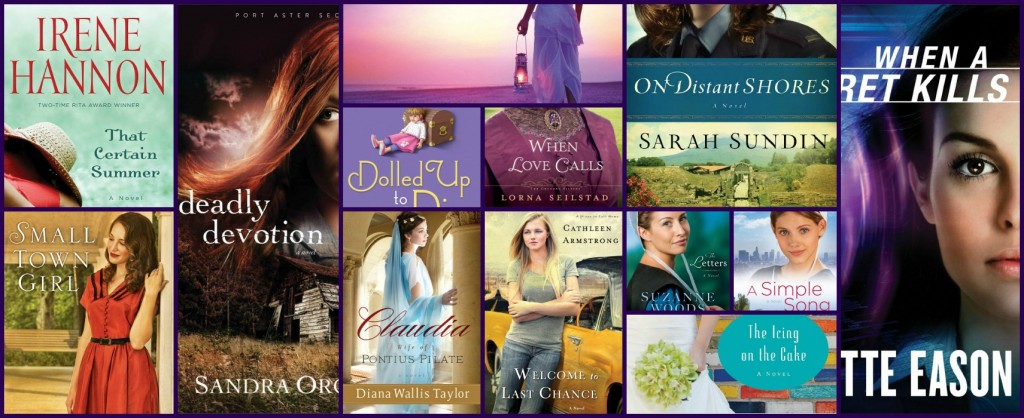 Revell's US Summer lineup has a number of favourite names, some new series and the continuation of beloved ones.
I'm intrigued by Irene Hannon's new look, a contemporary romance rather than romantic suspense, I'm excited to read Sarah Sundin's, Sandra Orchard's, and Lynette Eason's stories, and am loving the thematic covers for Eva and Lynette's latest novels in their series.
Ann's synopsis just draws me in and I can't wait to see how she treats the era – it will be fabulous
Normally, I have all the links completed and I had them all set up in the post when somehow the post disappeared on me and I had to start again
So frustrating! So, I'm posting now and will put the links back in again later when I'm not feeling like tossing the laptop!!  **Update ~ links complete now!

Debut author Cathleen Armstrong's cover looks YA at first glance but the synopsis tells me otherwise – it looks like a book I'll enjoy.
Overall, there are no cover surprises or huge standouts for me – what about you?
~~~~~~~~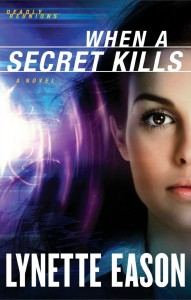 When A Secret Kills by Lynette Eason
Investigative reporter Jillian Carter knows it's time to put the past to rest. She's tired of looking over her shoulder, letting a killer go free. She's no longer the scared kid who changed her name and disappeared. Now, no matter what the cost, Jillian must do what she is trained to do-ferret out the truth and expose it. Senator Frank Hoffman committed murder ten years ago-and Jillian watched it happen.
Didn't she?
Not even the enigmatic and attractive Colton Brady, her ex-boyfriend and nephew of the killer, will be able to make her leave this alone. Get ready for the spine-tingling, nail-biting conclusion to an explosive series.
May, 2013
When Love Calls by Lorna Seilstad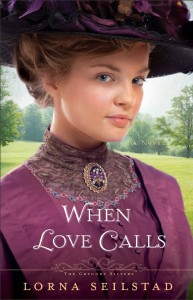 Hannah Gregory is good at many things, but that list doesn't include following rules. So when she is forced to apply for a job as a telephone switchboard operator to support her two sisters, she knows it won't be easy. "Hello Girls" must conduct themselves according to strict-and often bewildering-rules. No talking to the other girls. No chatting with callers. No blowing your nose without first raising your hand. And absolutely no consorting with gentlemen while in training.
Meanwhile, young lawyer Lincoln Cole finds himself in the unfortunate position of having to enforce the bank's eviction of the three Gregory girls from their parents' home. He tries to soften the blow by supporting them in small ways as they settle into another home. But fiery Hannah refuses his overtures and insists on paying back every cent of his charity.
When one of Hannah's friends finds himself on the wrong side of a jail cell, Hannah is forced to look to Lincoln for help. Will it be her chance to return to her dreams of studying law? And could she be falling in love?
May, 2013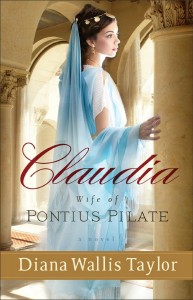 Claudia: Wife of Pontius Pilot by Diana Wallis Taylor
Claudia's life did not start easily. The illegitimate daughter of Julia, reviled and exiled daughter of Caesar Augustus, Claudia spends her childhood in a guarded villa with her mother and grandmother. When Tiberius, who hates Julia, takes the throne, Claudia is wrenched away from her mother to be brought up in the palace in Rome. The young woman is adrift-until she meets Lucius Pontius Pilate and becomes his wife. When Pilate is appointed Prefect of the troublesome territory of Judea, Claudia does what she has always done: she makes the best of it. But unrest is brewing on the outskirts of the Roman Empire, and Claudia will soon find herself and her beloved husband embroiled in controversy and rebellion. Might she find peace and rest in the teaching of the mysterious Jewish Rabbi everyone seems to be talking about?
June, 2013
Deadly Devotion by Sandra Orchard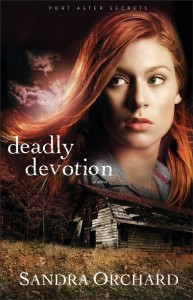 Research scientist Kate Adams and her colleague Daisy are on the brink of a breakthrough for treating depression with herbal medicine when Daisy suddenly dies. Kate knows that if it hadn't been for Daisy's mentorship, she wouldn't have the job she loves or the faith she clings to. So when police rule Daisy's death a suicide, Kate is determined to unearth the truth.
Former FBI agent Tom Parker finds it hard to adjust to life back in his hometown of Port Aster. Though an old buddy gives him a job as a detective on the local police force, not everyone approves. Tom's just trying to keep a low profile, so when Kate Adams demands he reopen the investigation of her friend's death, he knows his job is at stake. In fact, despite his attraction to her, Tom thinks Kate looks a bit suspicious herself.
As evidence mounts, a web of intrigue is woven around the sleepy town of Port Aster. Can Kate uncover the truth? Or will Tom stand in her way?
June, 2013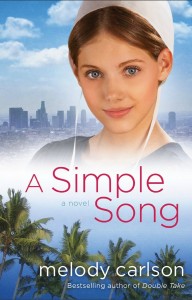 A Simple Song by Melody Carlson
Katrina Yoder loves to sing, but her Amish parents view singing as vainglory and a sin. Katrina's best friend, Bekka, is convinced Katrina should try out for American Star, a televised singing competition that Bekka has been secretly watching. Katrina resists the temptation until her father's health worsens. He desperately needs a surgery the family cannot afford. Katrina decides she must go against her parents' wishes to win the money needed to help her father. But how will she handle herself as an Amish teenager out in the world?
Teen girls will be swept into the excitement as Katrina ventures out of her quiet Amish world to become a reality television star. Will she be successful? And will she be accepted back into her community when it's over?
June, 2013
Slow Moon Rising by Eva Marie Everson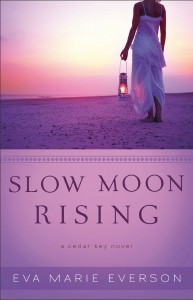 Cedar Key has long been a place of rest, healing, and release in the Claybourne family. But it might also be the birthplace of a lie that is poisoning the family from within. Join the strong Claybourne women-Anise, Kimberly, Jayme-Leigh, Heather, and Ami-as they each confront the truth. Their unique paths will lead them through heartbreak, misunderstandings, and pain. But their journeys will also bring reconciliation with each other and renewed love in their own lives.
In her lyrical, evocative fashion, Eva Marie Everson weaves a tapestry of complicated relationships that, when complete, reveals the most beautiful work of art there is-family.
June, 2013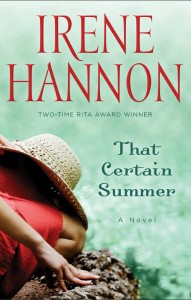 That Certain Summer by Irene Hannon
Karen and Val are family-yet they're anything but close. Karen has carried the burden of responsibility for her aging mother ever since her gorgeous sister left town years ago to pursue a career in theater. But Val had darker reasons for leaving town-as well as a secret to keep-and coming home has never been an option . . . until their mother suffers a stroke.
Reunited in their hometown, Karen and Val must grapple with their past mistakes, their relationship with each other, and their issues with a mother who is far from ideal. When a physical therapist raising his daughter alone and a handsome but hurting musician enter the picture, the summer takes on a whole new dimension. As their lives intersect and entwine, can each learn how to forgive, how to let go, and how to move on? And strengthened by the healing power of faith, might they also find the courage to love?
With her trademark compelling characters and heartwarming hope, fan favorite Irene Hannon offers her readers an inspiring true-to-life tale of complex family relationships, transgressions revealed and forgiven, and the complicated process of finding love.
June, 2013
Dolled Up to Die by Lorena McCourtney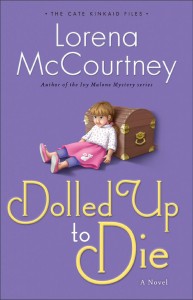 When Cate Kinkaid receives a frantic call about a triple homicide, she drives to the scene against her better judgement-aren't triple homicides more up the police department's alley?-only to find that the victims are not quite who she expects. Now she has a new rule to add to those she's learned in her short stint as an assistant private investigator: always find out if the victims actually have human DNA. Because these three do not.
But who would shoot this nice lady's dolls? What possible reason could the shooter have? And then there's the startling discovery of another victim, who definitely does have human DNA . . .
With tension that is matched only by humor, Dolled Up to Die is the exciting second book in Lorena McCourtney's The Cate Kinkaid Files. Mystery fans won't find a place to stop and take a breath in this fast-paced and intriguing tale.
July, 2013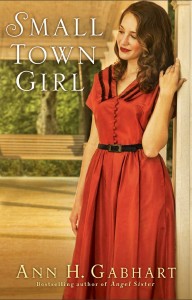 Small Town Girl by Ann H. Gabhart
In the autumn of 1941, rumors of war whisper through Rosey Corner. The town practically vibrates in anticipation, as if it is holding its breath. But for Kate Merritt, it seems life is letting out a prolonged sigh. As Kate watches her sister marry the man Kate has loved since she was fifteen, her heart is silently breaking. And even the attentions of Jay Tanner, the handsome best man, can't draw her interest.
Then suddenly, Pearl Harbor changes everything. Kate's friends are rushing to get married before the boys go off to war. The newspapers talk of women making airplanes and bombs. Everyone in town begins rolling bandages, planting victory gardens, collecting scrap metal. Kate finds herself drawn to Jay in surprising ways, and when he enlists she can hardly breathe worrying about him getting killed. Could she truly be in love with him? And if she is, will she ever see him again?
In her gentle and textured style, Ann Gabhart tells a timeless story of love, sacrifice, and longing that will grip the heart and stir the spirit. Fans of Angel Sister will be thrilled to see Kate Merritt all grown up. New readers will find that Ann Gabhart weaves in Small Town Girl a beautiful story that will touch their hearts and win their loyalty.
July, 2013
The Icing on the Cake by Janice Thompson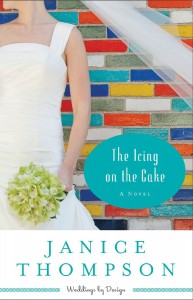 Scarlet Lindsey's aunt Wilhelmina may be Texas's most popular cake baker extraordinaire, but she's also getting on in years. When Scarlet decides to take on the role of cake decorator at her cranky aunt's bidding, it's just the beginning of a series of misunderstandings and mishaps that will lead her to compete in a cake challenge on national television-and might even lead her to finding true love.
Fan favorite Janice Thompson is back with more wit, more weddings, and more of what her readers love best-bridal business drama. Bella and the gang are all here and readers will fall in love with the newest quirky characters straight from the creative mind of a fantastic storyteller.
August, 2013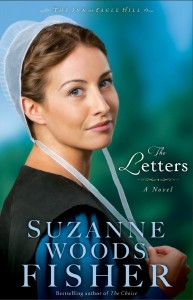 The Letters by Suzanne Woods Fisher
Rose Schrock is a plain woman with a simple plan. Determined to find a way to support her family and pay off her late husband's debts, she sets to work to convert the basement of her Amish farmhouse into an inn. While her family, especially her cranky mother-in-law, is unhappy with Rose's big idea, her friend and neighbor, Galen King, supports the decision and he helps with the conversion. As Rose finalizes preparations for visitors, she prays. She asks God to bless each guest who stays at the Inn at Eagle Hill. As the first guest arrives and settles in, Rose is surprised to discover that her entire family is the one who receives the blessings, in the most unexpected ways. And she's even more surprised when that guest decides to play matchmaker for Galen King.
With her signature plot twists combined with gentle Amish romance, bestselling author Suzanne Woods Fisher invites readers back to Stoney Ridge for fresh stories of simple pleasures despite the complexity of life. Fisher's tale of God's providence and provision will delight her fans and create many new ones. Welcome to the Inn at Eagle Hill.
August, 2013
On Distant Shores by Sarah Sundin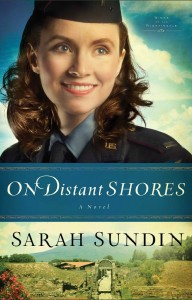 Lt. Georgiana Taylor has everything she could want. A comfortable boyfriend back home, a loving family, and a challenging job as a flight nurse. But in July 1943, Georgie's cozy life gets decidedly more complicated when she meets pharmacist Sgt. John Hutchinson. Hutch resents the lack of respect he gets as a noncommissioned serviceman and hates how the war keeps him from his fiancée. While Georgie and Hutch share a love of the starry night skies over Sicily, their lives back home are falling apart. Can they weather the hurt and betrayal? Or will the pressures of war destroy the fragile connection they've made?
With her signature attention to detail and her talent for bringing characters together, Sarah Sundin pens another exciting tale in her series featuring WWII flight nurses. Fans new and old will find in On Distant Shores the perfect combination of emotion, action, and romance.
August, 2013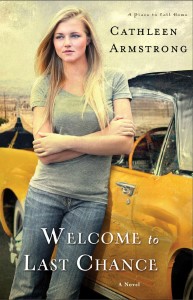 Welcome to Last Chance by Cathleen Armstrong
The red warning light on her car dashboard drove Lainie Davis to seek help in the tiny town of Last Chance, New Mexico. But as she encounters the people who make Last Chance their home, it's her heart that is flashing bright red warning lights. These people are entirely too nice, too accommodating, and too interested in her personal life for Lainie's comfort-especially since she's on the run and hoping to slip away unnoticed.
Yet in spite of herself, Lainie finds that she is increasingly drawn in to the dramas of small town life. An old church lady who always has room for a stranger. A handsome bartender with a secret life. A single mom running her diner and worrying over her teenage son. Could Lainie actually make a life in this little hick town? Or will the past catch up to her even here in the middle of nowhere?
Cathleen Armstrong pens a debut novel filled with complex, lovable characters making their way through life and relationships the best they can. Her evocative descriptions, observational humor, and talent at rendering romantic scenes will earn her many fans.
August, 2013
Once you have finished checking this post out, drop by Revell and Bethany's revamped websites ~ they are looking good!