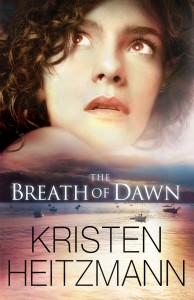 Meet a guru and a recluse in
Kristen Heitzmann's
The Breath of Dawn
Bethany House
The Story
Corporate turnaround specialist Morgan Spencer, dubbed the "success guru," has a Midas touch in business. But losing his wife sent him to the brink, and his two-year-old daughter, Livie, is all he's living for–until they encounter a woman whose trouble just might draw him out of his own.
Four years ago Quinn Reilly did the right thing. Now the man her testimony put in jail is getting out. Though she has put up barriers to protect herself and those around her, she has come to care for the Spencer family, especially the winsome Livie and her mercurial father. Unwilling to put them at risk when the threats begin, she requests something she hopes the super-successful Morgan might be able to deliver.
Fixing problems is what Morgan does best, but his counterproposal takes them in a direction neither is equipped to handle. Determined to confront the past, will they survive to build a future?
Introducing Quinn & Morgan!
Brief physical description
Quinn's like a mischievous elf with dark curling hair with a will of its own.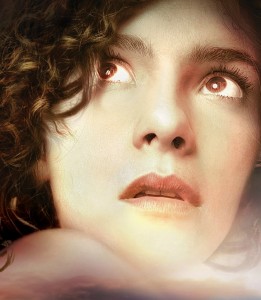 Morgan—as his late wife put it, his books are best-sellers because they put his picture on the cover.
Resembles…
Morgan: a cross between Patrick Dempsey and Pierce Brosnan.
Quinn: maybe a dark curly haired version of young Jennifer Aniston
Strengths and weaknesses
Quinn Reilly is a person you'd love to have for a friend. Loyal, funny, sensitive, insightful. She matches Morgan quip for quip. Insecure about herself as a woman.
Morgan—ah, Morgan. Witty, biting, heroic. Wounded and courageous. The one person in the world you want in your corner. With vows. Quirk (if any)
Your inspiration for the characters
The only character inspired by real life is Livie. By my granddaughter Everleigh Grace.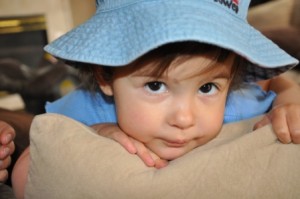 Background to the story
For me, Morgan is one of those characters who doesn't go away. Some nine years after writing A Rush of Wings and The Still of Night, I went hiking with an old iPod playing music I used in those stories and suddenly there he was, back in my head with a whole new opening scene. I came home to write it and couldn't stop, so The Breath of Dawn was born.**
Thanks so much, Kristen!
**excerpt from my interview with Kristen for FamilyFiction.com
Relz Reviewz Extras
Reviews of The Breath of Dawn, Indelible,  Indivisible, Freefall, Echoes & The Edge of Recall
Interview with Kristen
Visit Kristen's website
Buy The Breath of Dawn from Amazon or Koorong