Here's a look at Revell's latest 2015 lineup!
So, Lisa's is looking good, continuing on her themed Southern Crimes covers, love the pink streak in the cover model's hair for Cathleen's, and the colour pop of Kellie's is eye-catching.
I'm in two minds over Janice's! I love the look but maybe the placement of the series title in the top left is distracting me a little. Maggie's is more of the same for an historical and I'm not a big fan of the lace edge, I like that there is a guy on the cover of Dan's but I've never been a fan of that series' covers. Irene's is eye-catching but that green is all 'weird science experiment' inducing! Thomas Locke (pretty sure that's Davis Bunn in disguise!) has the right look for his story, as does Jill's, but I'm not sure of the model. I'll post Beth's as soon as it is available.
Cover art is all about personal preferences and my comments reflect my likes and dislikes and are no reflection on my view of this fabulous publisher or the wonderful authors and books they represent!
Anyway, the stories look fabulous, as always, and I'm looking forward to their release.
Over to you, dear friends!
********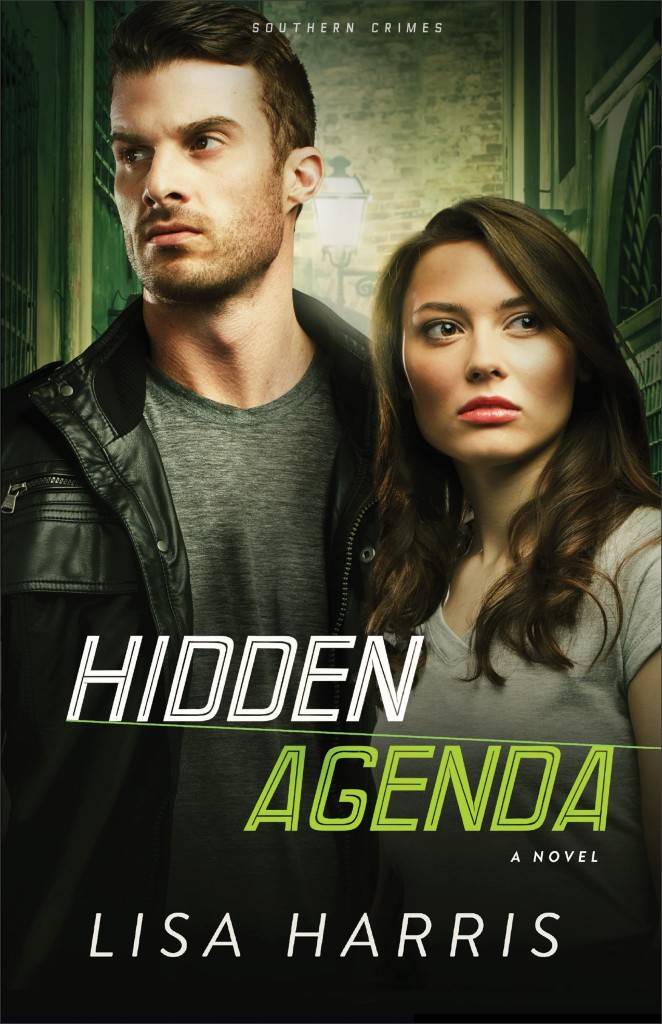 Hidden Agenda: A Novel (Southern Crimes)
by Lisa Harris
Michael Hunt is alive–and on the run. Presumed dead by friends and family, the undercover assignment he's been working for the past eight months has just been blown. With a hit out on his life and corruption inside the Atlanta police department, Michael finds himself hunted by both the cartel and the law. His only hope is the daughter of the man who wants him dead.
This nonstop chase from taut suspense writer Lisa Harris will leave readers breathless as they race to connect the dots before it's too late.
January, 2015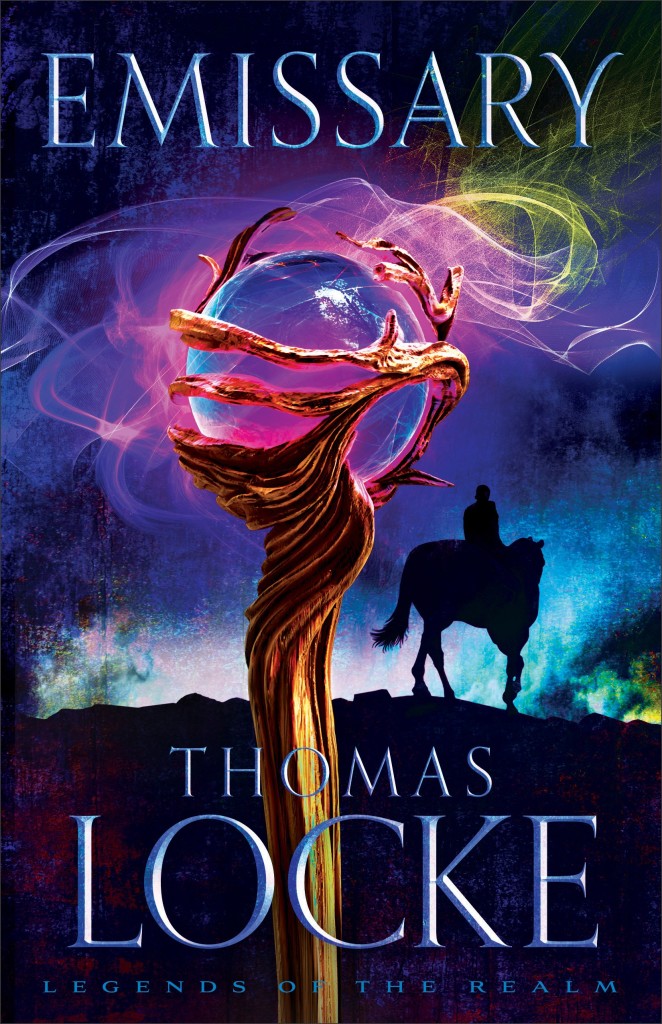 Emissary (Legends of the Realm) by Thomas Locke
Hyam is a likeable lad who will make a fine farmer someday. But he carries a burden few can fathom. As his mother slips toward death, she implores him to return to Long Hall, where he spent five years as an apprentice. It was there that Hyam's extraordinary capacity for mastering languages came to light–and soon cast him into the shadows of suspicion. How could any human learn the forbidden tongues with such ease? When Hyam dares to seek out the Mistress of the Sorceries, her revelation tears his world asunder.
He has no choice but to set out on the foreboding path–which beckons him to either his destiny or his doom. An encounter with an enchanting stranger reminds him that he is part hero and part captive. As Hyam struggles to interpret the omens and symbols, he is swept up by a great current of possibilities–and dangers.
With lyrical prose that unveils a richly imaginative world, Thomas Locke takes readers on a journey into the Realm. There he invites them to awaken their sense of wonder. This cracking adventure moves like a contemporary thriller but harkens back to the enduring genre of classic fantasy.
January, 2015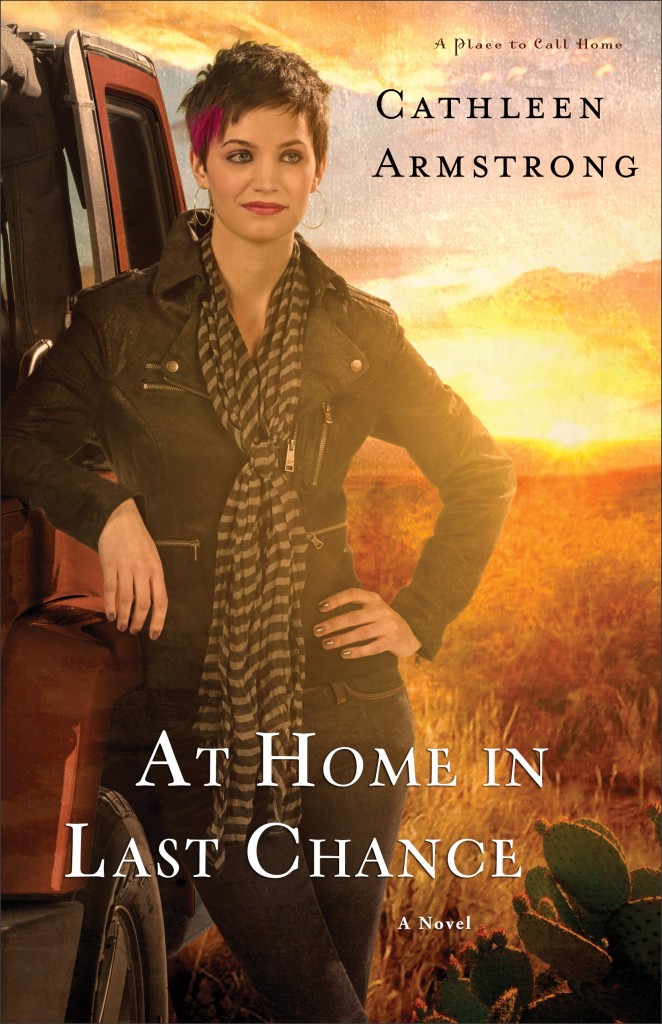 At Home in Last Chance: A Novel (A Place to Call Home) by Cathleen Armstrong
Kaitlyn Reed and Steven Braden have always had a similar philosophy of life: when the going gets tough, they get going–out of town and away from the problem. Now they are both back in Last Chance, New Mexico, and trying to start over. Kaitlyn is working to reestablish a relationship with the seven-year-old daughter she left behind six months earlier.
Steven is trying to prove to his family that he is not the irresponsible charmer they have always known him to be. As Kaitlyn and Steven find themselves drawn to one another, one big question keeps getting in the way: How will they learn to trust each other when they don't even trust themselves?
January, 2015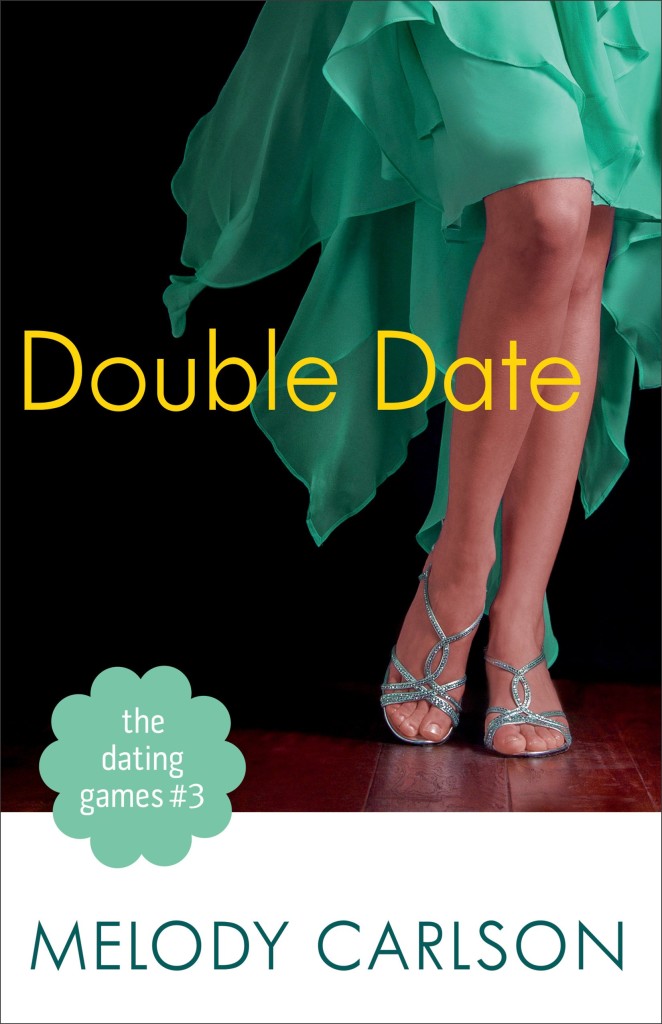 Dating Games #3: Double Date, The (The Dating Games) by Melody Carlson
The girls of the DG have found that through the club, both their friendships and their dating savvy have grown. But all that is about to be put to the test. Despite their promises of secrecy, word has somehow gotten out, and new girls want to join the club. The reaction in the DG is mixed, but with the Christmas Ball coming up, they need to pull together to organize their double dates. The trouble is, how can they get guys interested in a dance that's become increasingly unpopular?
Cassidy, Devon, Abby, Bryn, and Emma are quickly becoming teen favorites as they navigate the crazy world of dating. As always, Melody Carlson subtly delivers great advice wrapped up tight in a package of fun and friendship.
January, 2015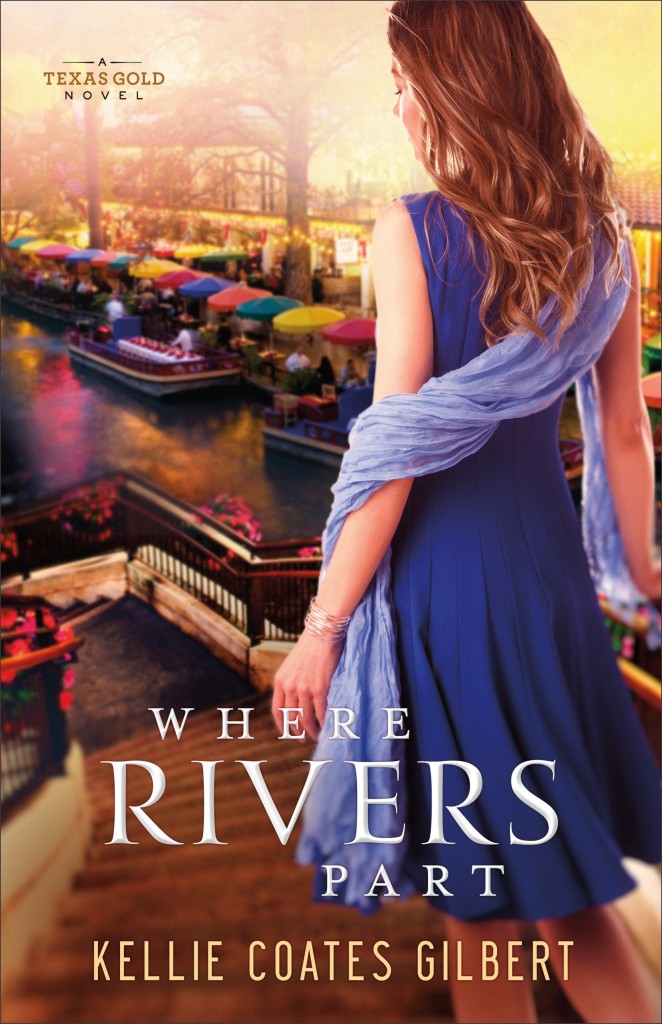 Where Rivers Part: A Texas Gold Novel (Texas Gold Collection) by Kellie Coates Gilbert
Following in her estranged father's footsteps, Dr. Juliet Ryan has devoted her scientific acumen to corporate America, providing safe drinking water for millions–and affording her plenty of perks along the way. Then, without warning, a fast-moving disaster sweeps Juliet into a whirlpool of corporate scandal and puts lives at risk. As she scrambles to find answers, Juliet must face her deepest wounds and join forces with her father to expose a far-reaching conspiracy. Underneath it all, she struggles to forgive those who betrayed her trust–not least of all her own father.
February, 2015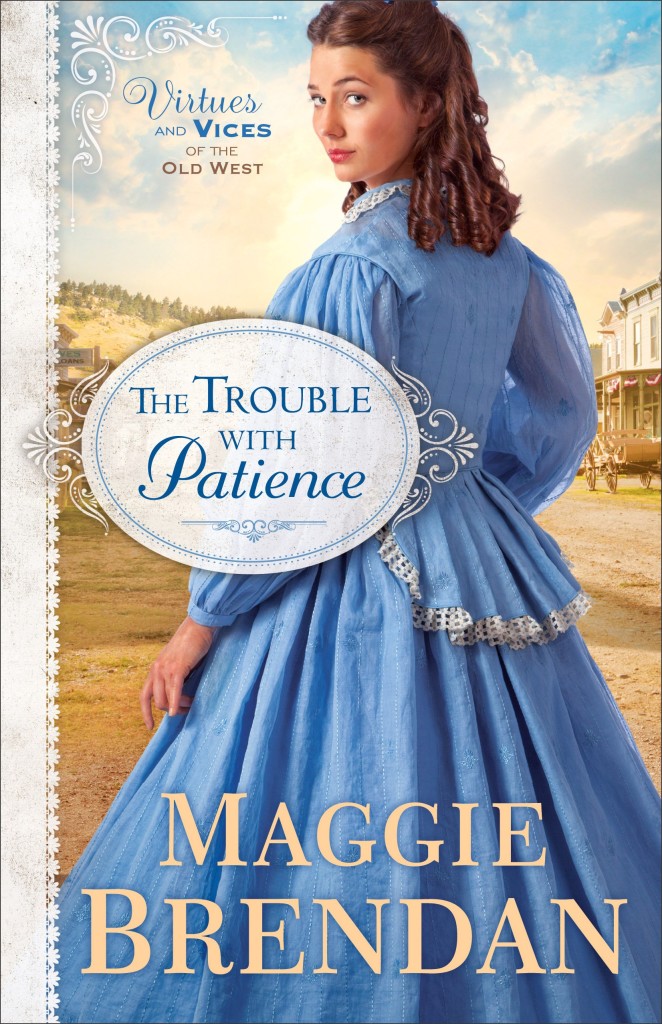 Trouble with Patience, The: A Novel (Virtues and Vices of the Old West) by Maggie Brendan
Patience Cavanaugh has lost hope in romance. The man she yearned to marry is dead and her dreams are gone with him. Now she is consumed with the restoration of a dilapidated boarding house in order to support herself. Despite her desire for solitude, Jedediah Jones, the local sheriff with a reputation for hanging criminals, becomes an ever-looming part of her life. It seems like such a simple arrangement: Patience needs someone with a strong back to help her fix up the boardinghouse, and Jedediah needs a dependable source of food for himself and his prisoners. But Patience gets more than she bargained for as she explores the depths of the "hanging lawman"–and finds both betrayal and love.
February, 2015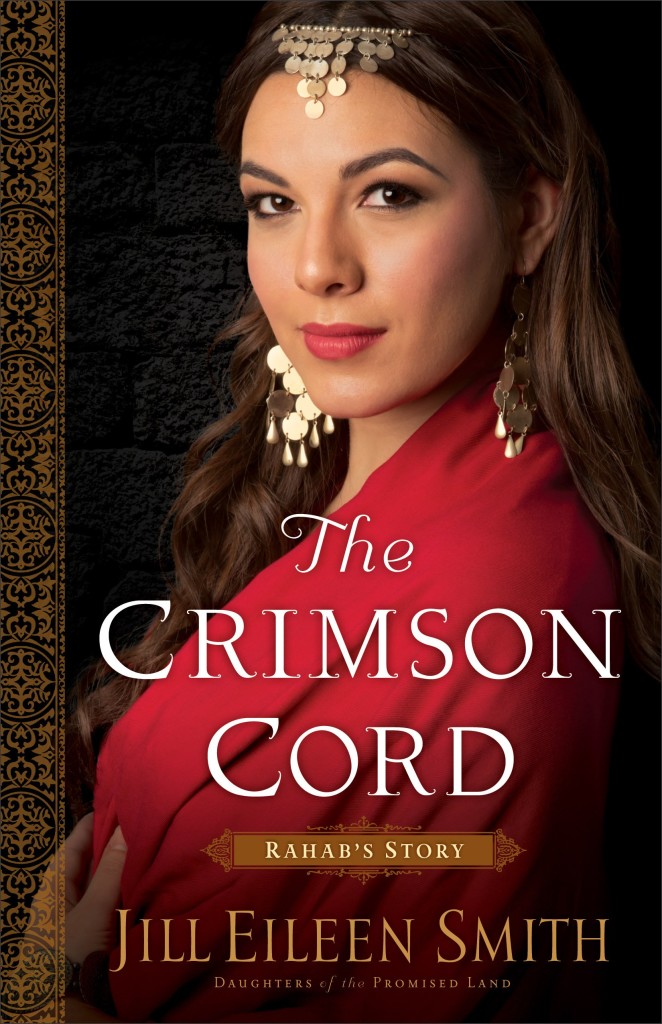 Crimson Cord, The: Rahab's Story (Daughters of the Promised Land) by Jill Eileen Smith
Wife to a gambler who took one too many risks, Rahab finds herself sold as a slave to cover her husband's debt. Forced into prostitution by Dabir, counselor to the Syrian king, Rahab despairs of ever regaining her freedom and her self-respect. But when Israelite spies enter Jericho and come to lodge at her house, Rahab sees a glimmer of hope and the opportunity of a lifetime. In one risky moment, she takes a leap of faith, puts her trust in a God she does not know, and vows to protect the spies from the authorities.
When the armies of Israel arrive weeks later, Rahab hopes they will keep their promise, but she has no idea what kind of challenges await her outside Jericho's walls–or if she will ever know the meaning of love.
February, 2015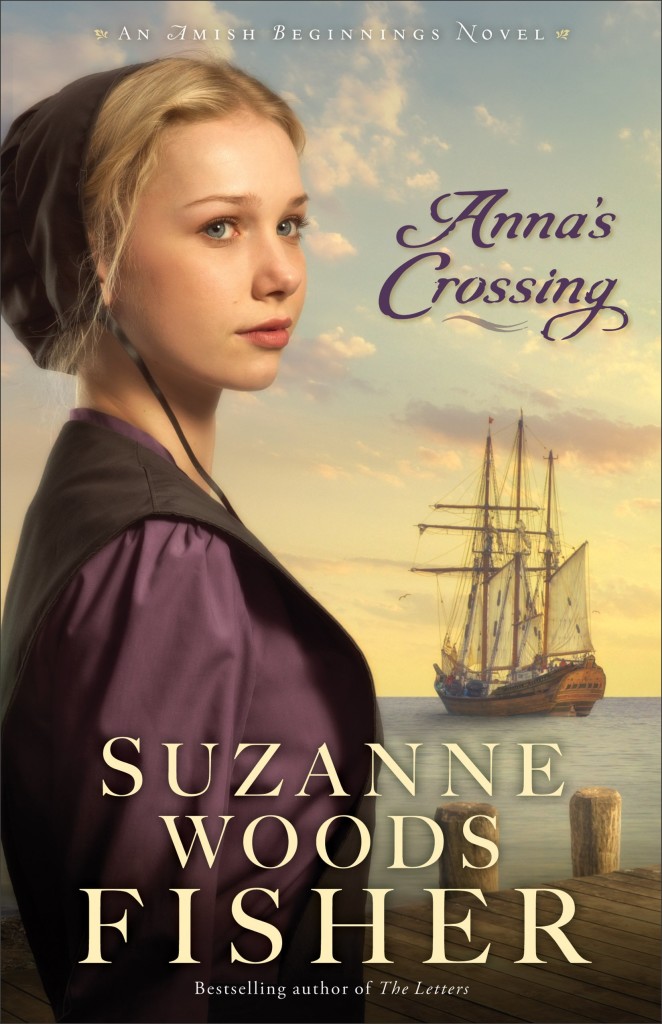 Anna's Crossing: An Amish Beginnings Novel by Suzanne Woods Fisher
When Anna König first meets Bairn, the Scottish ship carpenter of the Charming Nancy, their encounter is anything but pleasant. Anna is on the ship only to ensure the safe arrival of her loved ones to the New World. Hardened by years of living at sea, Bairn resents toting these naïve farmers–dubbed "Peculiars" by deckhands–across the ocean. As delays, storms, illness, and diminishing provisions afflict crew and passengers alike, Bairn finds himself drawn to Anna's serene nature. For her part, Anna can't seem to stay below deck and far away from the aloof ship's carpenter, despite warnings.
When an act of sacrifice leaves Anna in a perilous situation, Bairn discovers he may not have left his faith as firmly in the past as he thought. But has the revelation come too late?
March, 2015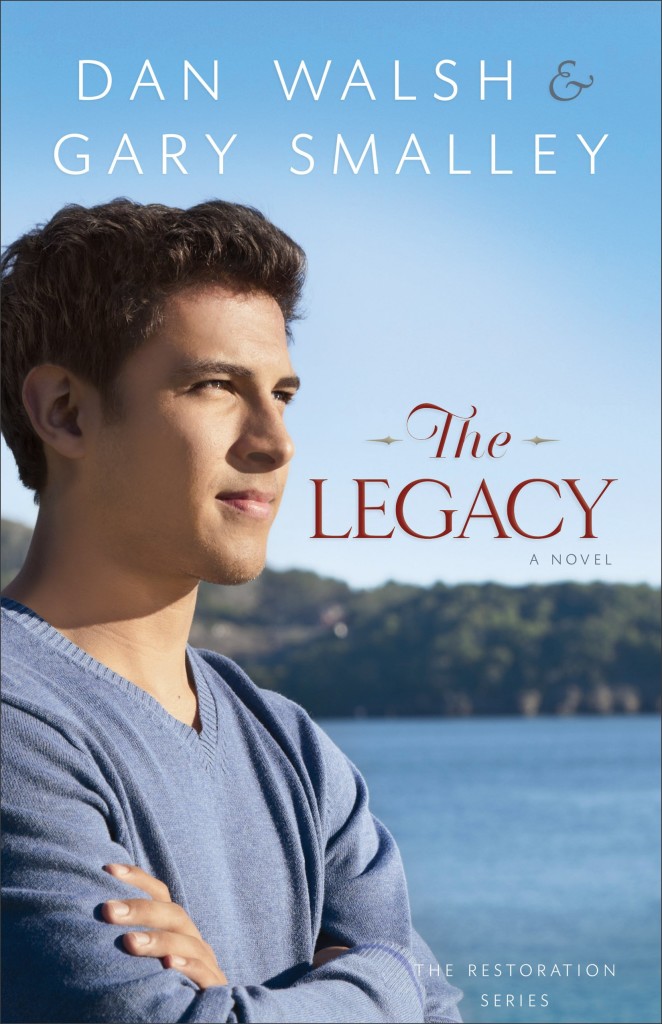 Legacy, The: A Novel (The Restoration Series) by Dan Walsh & Gary Smalley
Doug Anderson has been drifting slowly but steadily away from both his family and his faith. His parents, along with Christina, a young woman taken into the family during a crisis pregnancy, have been trying to reach him before he falls too far. But sometimes you have to hit bottom before you're ready to grow up and give your life over to God.
Christina's feelings for Doug have been growing, even though he writes her off as not worth his time. Will Doug's own crisis finally clear his vision and help him focus on what he has right in front of him?
April, 2015
Creole Princess, The: A Novel (Gulf Coast Chronicles) by Beth White
All along the eastern seaboard, the American struggle for independence rages.
In the British-held southern port of Mobile, Alabama, the conflict brewing is quieter–though no less deadly. The lovely Frenchwoman Lyse Lanier is best friends with the daughter of the British commander.
Rafael Gonzalez is a charming young Spanish merchant with a secret mission and a shipment of gold to support General Washington.
As their paths cross and their destinies become increasingly tangled, Lyse and Rafael must decide where their true loyalties lie–and somehow keep Lyse's family from being executed as traitors to the British Crown.
April, 2015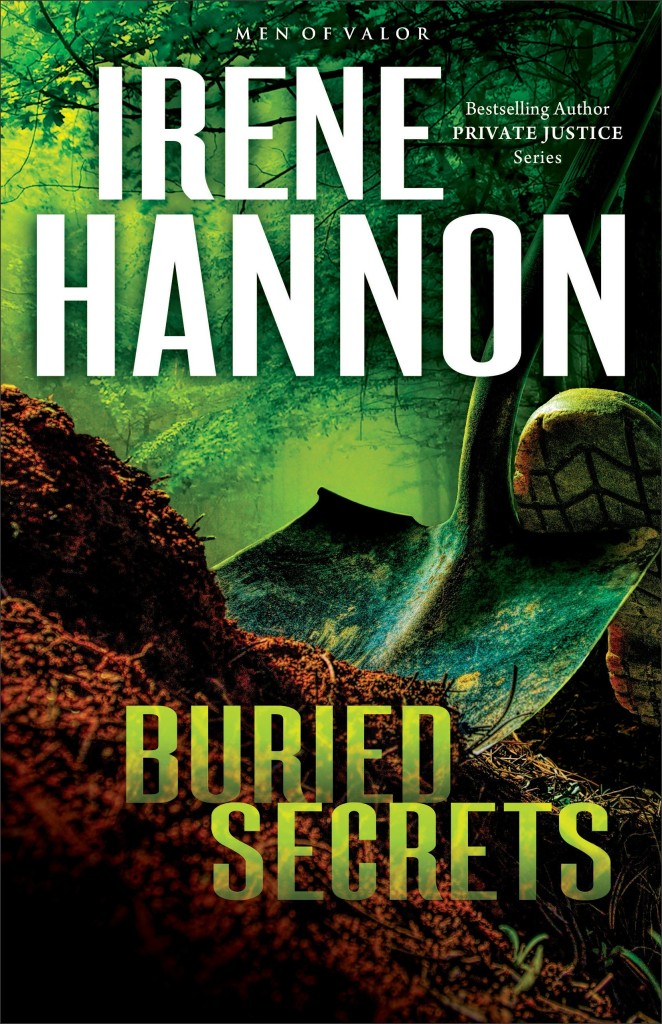 Buried Secrets: A Novel (Men of Valor) by Irene Hannon
After seven years as a Chicago homicide detective, Lisa Grant has hit a wall. Ready for a kinder, gentler life, she takes a job as a small-town police chief. But the discovery of a human skeleton by a construction crew at the edge of town taxes the resources of her department. A call for assistance brings detective Mac McGregor, an ex-Navy SEAL, to her doorstep. As they work to solve the mystery behind the unmarked grave, danger begins to shadow them. Someone doesn't want this dead person telling any tales–and will stop at nothing to make certain a life-shattering secret stays buried.
April, 2015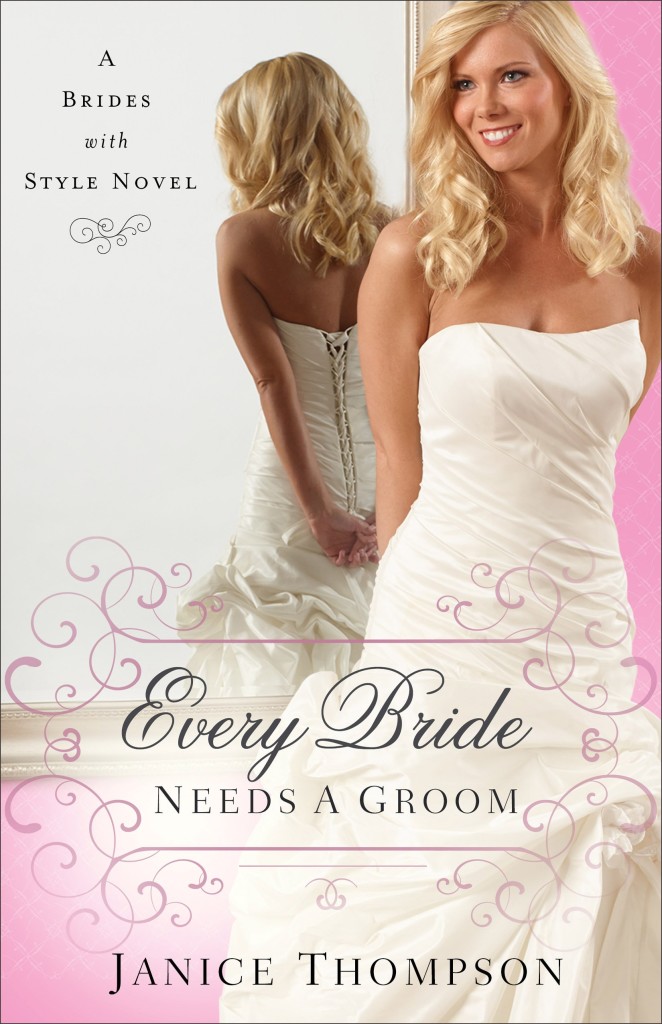 Every Bride Needs a Groom: A Novel (Brides with Style) by Janice Thompson
Small-town girl Katie Fisher is planning her wedding. Sure, her boyfriend hasn't managed to pop the question just yet, but that doesn't mean she shouldn't enter a contest in Texas Bride magazine to win the dress of her dreams, right? But when her boyfriend breaks up with her and takes a job in another town–the very same day Katie wins her dream dress–her world is turned upside down.
Should she claim her prize? And will the hunky former pro-basketball player who runs the swanky Dallas bridal shop–yeah, you read that right–catch on to her humiliation if she does?
April, 2015