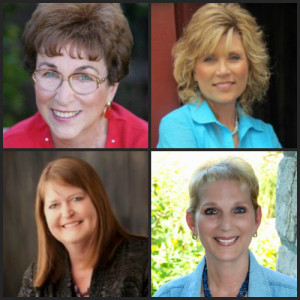 Four for the price of one!
Discover more about
Robin, Margaret, Debra, & Mary
and their historical romance compilation
Four Weddings and a Kiss
Thomas Nelson
*********
A favourite childhood book?
Robin: Old Bones the Wonder Horse, Kentucky Derby Champion by Mildred Mastin Pace
Margaret: I adored Little Women.  I pretended to be Jo, the writer. When I was much younger I loved Ferdinand the Bull.  For some reason a flower-sniffing bull intrigued me.
Debra: The Little Mermaid.
Mary: The Black Stallion by Walter Farley. It's the first book I ever read that I remember thinking of the author and wondering how he pulled me into that book, how he could make me be in those horseraces. Loved all those books.
Do you remember the title of the first story you ever wrote? What was it about?
Robin: I don't recall writing any short stories when I was a kid. In my early 20s, I wrote the first couple of chapters of a story about a woman whose husband was in Viet Nam, but it fizzled out and I didn't really care enough about it to put in the time. So the first story that I wrote from start to finish happened about 8 years later. It was a novel set before and during the Civil War and was a romantic saga. It became my first published novel. My working title for it was On Wings of a Song, although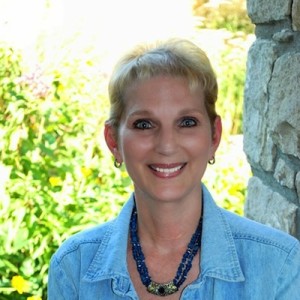 when I sold it, the publisher changed it to something I hated.
Margaret: Actually I wrote my first book in fifth grade—a fifty-page, handwritten story. It was a mystery that took place in a bakery and the Nancy Drew-like character was given the task of tracking down the missing macaroons. I don't remember the title.  I also wrote a book of poetry when I was twelve and entered the Seventeen magazine story writing contest each year during my teens.  I never won.
Debra: I actually don't remember the name! But it was set in Texas, featured a woman who ran a drive through safari in the Texas Hill Country and opened with a flood scene—and it was very dramatic!
Mary: Well, I wrote one when I was twelve and I can't remember a title or much about it. As an adult, the first book I wrote was called Rare Passion. It was a love story between an earnest young doctor working in an inner city mission clinic, raising his young brothers neglected by his father and various wives. In his work in the inner city he finds a young woman, weakened from hunger and takes her home to help with his little brothers.
She is a runaway from a Howard Hughs-like father who died and left all the security in place to keep her 'safe' from the world. And she's escaped and all the people who's livelihood, enumerated in her father's will, depends on keeping her under lock and key.
If you weren't a writer, what career would you/did you/do you have pursued?
Robin: In high school, I always said I wanted to be an actress. I did amateur theatre work in my teens and twenties. But I'm not sure I would want to weigh 40 or 50 pounds less than I do and be starving all the time, so I think I chose the better career path.
Margaret: Before I was a writer I was an educator and would probably still be teaching today if I wasn't writing.  I still like working with young people and am currently a Boy Scout merit badge counselor.
Debra: I was a cosmetologist and owned a hair salon and cut and styled hair and talked to people all day long. I loved it. But my dream was to become a published author.
Mary: I don't really think of being a writer as something I do. It's something I am. I'm sure if I wasn't a published author, I'd still be writing away in mole-like anonymity, because I have such fun doing it. Also I'm a GED Teacher for a day job so I guess we'll count that.
Why do you write stories?
Robin: Because I was born a storyteller. From a very early age, I loved to tell stories and entertain people. It just took me awhile to realize I wanted to write stories down and make them much longer.
Margaret: I had a tough childhood and writing stories was my way of controlling on paper that which I couldn't control in life.  I write romance novels because I love happy endings.
Debra: Because I'm driven to write stories. Once I opened that window to my creative mind, there was no turning back for me. It gives me great joy to see a story that I've created. And knowing that story brings smiles and entertainment to my readers please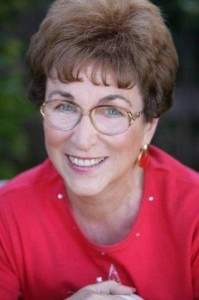 s me so much. When a story I've written actually helps someone work through something in their life, the emotion that I feel is complete humble gratitude to the Lord for blessing me with this ability and that He would speak through my words.
Mary: Because I can't stop! I fully expect to be half done with a book on the day I die at age 105.
Describe your novel in 5 adjectives
Robin: fun, tender, witty, determined, romantic.
Margaret: Is brilliant an adjective? Just kidding. How about sad, happy, humorous, serious and romantic?
Debra: Humorous, heart-warming, spunky, entertaining, inspiring
Mary: Action, romantic, comedy, sassy, western
Please share a little about one of your main characters (eg. Appearance, motivation, quirks, desires…)
Robin: Here is an early paragraph (may have been modified in the manuscript later, but this is what I kept on my heroine's character page in Scrivener). It is in Jack's POV about the heroine, Molly Everton:
She wasn't what he'd expected, though he didn't know for certain what that had been. Tall for a woman. Slender and not too curvy where women were supposed to be curvy. Sharp angles to her face. Honey-brown hair piled high on her head. Wide, almond-shaped eyes of light blue. She carried herself erect, and he sensed the strength in her spine had nothing to do with the corset beneath that fancy gown. No, hers was an inner strength. She wasn't what he would call beautiful, but there was something appealing about her refined features.
One of Molly's quirks? She is always quoting snippets from Shakespeare beneath her breath.
Margaret: When Robin Lee Hatcher, Mary Connealy, Debra Clopton and I set out to write Four Weddings and a Kiss, we wanted the collection to be about women who, despite failing to meet certain social standards, find true love. They are the most unlikely brides you'd ever hope to meet.
In Courting Trouble my heroine Grace Davenport is in jail when we first meet her.  She's been arrested on suspicion of killing her husband.  Things sure don't look good.  Especially since this is the third husband to die under suspicious circumstances. How's that for an unlikely bride?
Debra: Katie Pearl is medium height with cornflower blue eyes dainty features and an itchy trigger finger. Her mind is a little clouded after having been trapped beneath her home after a tornado destroyed it and killed her pa. She's acting a little crazy, and has lost all patience with no good men who see her as an easy target to marry and take her land. She needs a man—one who's not planning to stick around—that can help her rebuild her home then be on his way. Treb Rayburn fits the bill. A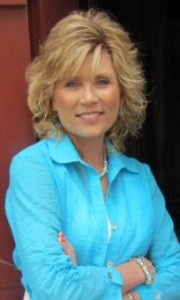 cowboy with wanderlust in his veins Treb's passing through when his horse dies. All he needs is money enough to buy a new horse and he's on his way to new horizons. The nervous acting, pretty woman with a constant hand on her pearl handled pistol is the last person he's expecting to hire him—and from the looks the towns giving him they weren't expecting it either. But it's true—Crazy Katie Pearl has hired a man when she's been threatening to shoot every other one that's even looked her way.
Mary: Maizy MacGregor is a tomboy. She's been working alongside her father since her ma died, tagging him and learning well how to be a tough cowgirl. She hasn't thought much about men until the new neighbour stops by and awakens everything female in her. And then he insults her for dressing in britches and acting in an unladylike manner. The wound goes deep and they've been hostile to each other ever since. Finally reckless Maizy goes too far and Rylan ends up badly hurt trying to save her from her own behaviour. Now someone has to take care of a badly injured Rylan and Maizy volunteers. Her pa and Rylan agree with one condition, she'll care for him while behaving as a lady.
That doesn't come naturally to Maizy at all, but the pretty Maizy has gained Rylan's complete attention.
What spiritual theme or question does your story deal with?
Robin: Loving another person can be one of life's greatest adventures.
Margaret: Both the hero and heroine have made many mistakes in their lives so I guess you could say the story is about second, third and even fourth chances.
Debra: Redemption and healing from grief. Does God care?
Mary: Matthew 6:34, Therefore do not worry about tomorrow, for tomorrow will worry about itself. Each day has enough trouble of its own.
Share a recent movie or tv show that you have loved, and why?
Robin: Million Dollar Arm. I realize that this Disney film used just about every trick in the screenwriting book on how to wring emotion from the audience, but I didn't care. Manipulate away! This movie made me smile. It made me feel good. It made me laugh and cry. The main character (played by Jon Hamm) has a good character arc. And I loved, loved, loved seeing photos of the real people the film was about at the end of the movie.
Margaret:I love Dancing with the Stars. Couples don't just dance, they create a visual story. This show celebrates the beauty and grace of a man and woman in perfect harmony with one another.  I can't help but think that this was God's plan in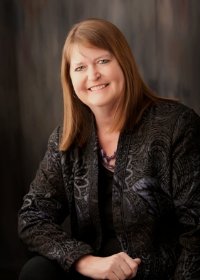 creating Adam and Eve.
Debra: I have loved the movie Quigley Down Under for years and the heroine of that movie, Crazy Cora was the inspiration for my Crazy Katie. I just loved creating her.
What novel are you working on now?
Robin: I am currently writing the second book in the Kings Meadow Romance series. These are contemporary stories. The first, Love Without End, will release in November 2014.
Margaret: I'm working on book three of my Undercover Ladies series.  The first book Petticoat Detectives will be released in December. My Christmas story Nutcracker Bride will be released in October.
Debra: I am deep into writing Betting on Hope, my January 2015 single title for Harper Collins Christian/Thomas Nelson. This is book one of my new Four of Hearts Ranch Romance series. I'm loving it!–and the crazy cast of characters that will inhabit Wishing Springs, Texas. I believe readers are going to enjoy them also. I just got the cover and can't wait to show it. I
Mary: I am writing a new series that begins in September. The Wild at Heart series, book #1 Tried & True. It ended up being really fun!
Thanks Ladies!
Relz Reviewz Extras
Visit Robin's website and blog
Visit Mary's website and blog
Visit Margaret's website
Visit Debra's website and blog
Buy at Amazon: Four Weddings and a Kiss: A Western Bride Collection or at Koorong