I'm really pleased that publishers are now making it a priority for their authors to be the first to release their new covers ~ seems just the way it should be. For that reason, you may have already seen many of these but I think it is still good to have them in the one spot so you can peruse them at your leisure…I hope!
So, here's the latest from Thomas Nelson and I have to say a number have caught my eye! I particularly love the artistic look of Dorothy Love's, the refreshing swagger of Jim Rubart's (LOVE!!), and the simplicity and eye-catching colours of Corban Addison's.
Your turn, my cover discerning friends! What are you taken by?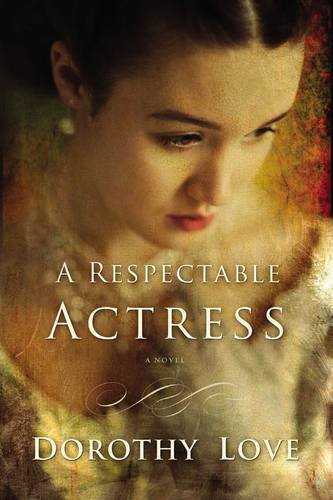 A Respectable Actress by Dorothy Love
When  India Hartley is accused of murder, she has to uncover the deceptions of others to save herself.
India Hartley, the famous and beautiful actress, is now alone after her father's death and embarks upon a tour of theaters across the South. Her first stop is Savannah's Southern Palace. On the eve of the second night's performance, something goes horribly wrong. Her co-star, Arthur Sterling, is shot dead on stage in front of a packed house, and India is arrested and accused of the crime.
A benefactor hires Philip Sinclair, the best—and handsomest—lawyer in Savannah to defend India. A widower, Philip is struggling to reinvent his worn-out plantation on St. Simons Island. He needs to increase his income from his law practice in order to restore Indigo Point, and hardly anything will bring him more new clients than successfully defending a famous actress on a murder charge.
Because India can't go anywhere in town without being mobbed, Philip persuades the judge handling her case to let him take her to Indigo Point until her trial date. India is charmed by the beauty of the Georgia low country and is increasingly drawn to Philip. But a locked room that appears to be a shrine to Philip's dead wife and the unsolved disappearance of a former slave girl raise troubling questions. Piecing together clues in an abandoned boat and a burned-out chapel, India discovers a trail of dark secrets that lead back to Philip, secrets that ultimately may hold the key to her freedom. If only he will believe her.
October, 2015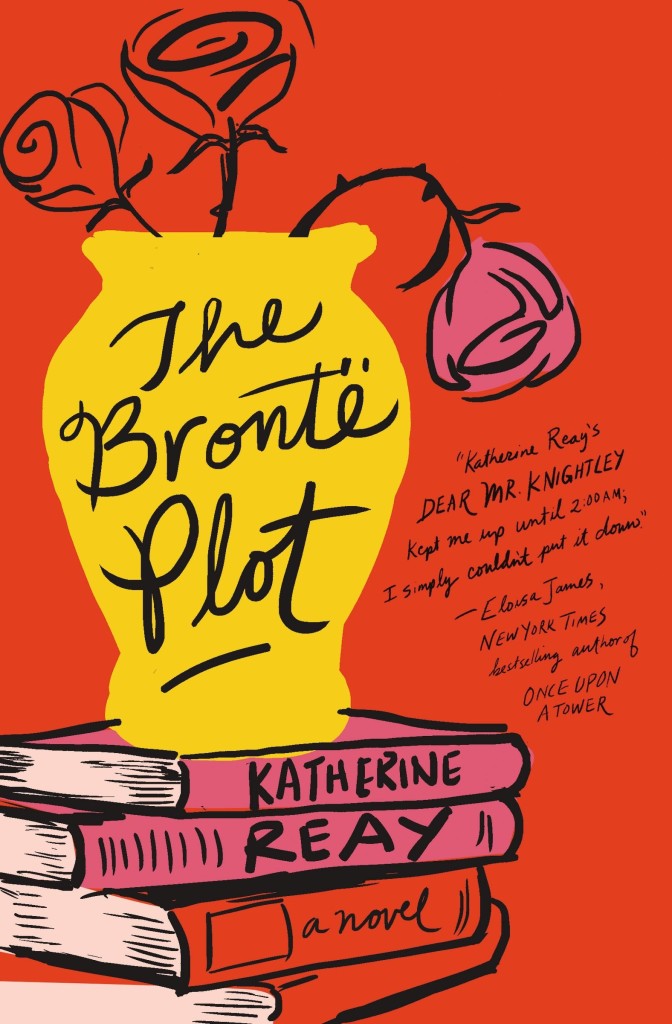 The Brontë Plot by Katherine Reay
When Lucy's secret is unearthed, her world begins to crumble. But it may be the best thing that has ever happened to her.
Lucy Alling makes a living selling rare books, often taking suspicious measures to reach her goals. When her unorthodox methods are discovered, Lucy's secret ruins her relationship with her boss and her boyfriend James—leaving Lucy in a heap of hurt, and trouble. Something has to change; she has to change.
In a sudden turn of events, James's wealthy grandmother Helen hires Lucy as a consultant for a London literary and antiques excursion. Lucy reluctantly agrees and soon discovers Helen holds secrets of her own. In fact, Helen understands Lucy's predicament better than anyone else.
As the two travel across England, Lucy benefits from Helen's wisdom, as Helen confronts the ghosts of her own past. Everything comes to a head at Haworth, home of the Brontë sisters, where Lucy is reminded of the sisters' beloved heroines, who, with tenacity and resolution, endured—even in the midst of change.
Now Lucy must go back into her past in order to move forward. And while it may hold mistakes and regrets, she will prevail—if only she can step into the life that's been waiting for her all along.
November, 2015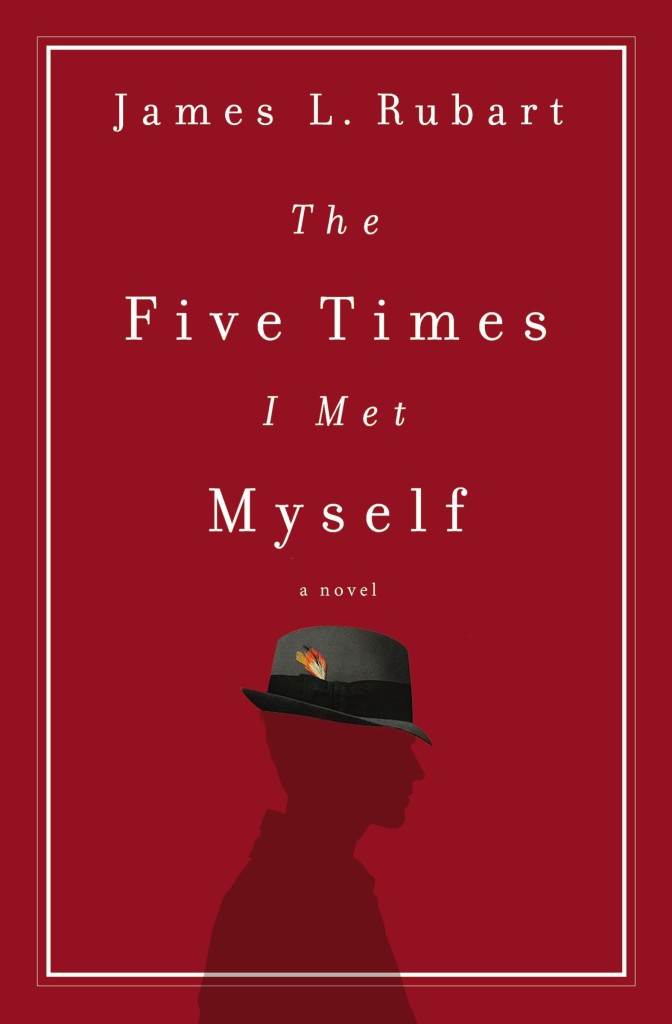 The Five Times I Met Myself by James L. Rubart
What if you met your twenty-three year old self in a dream? What would you say?
Brock Matthews' once promising life is unraveling. His coffee company. His marriage.
So when he discovers his vivid dreams—where he encounters his younger self—might let him change his past mistakes, he jumps at the chance. The results are astonishing, but also disturbing.
Because getting what Brock wants most in the world will force him to give up the one thing he doesn't know how to let go of . . . and his greatest fear is it's already too late.
November, 2015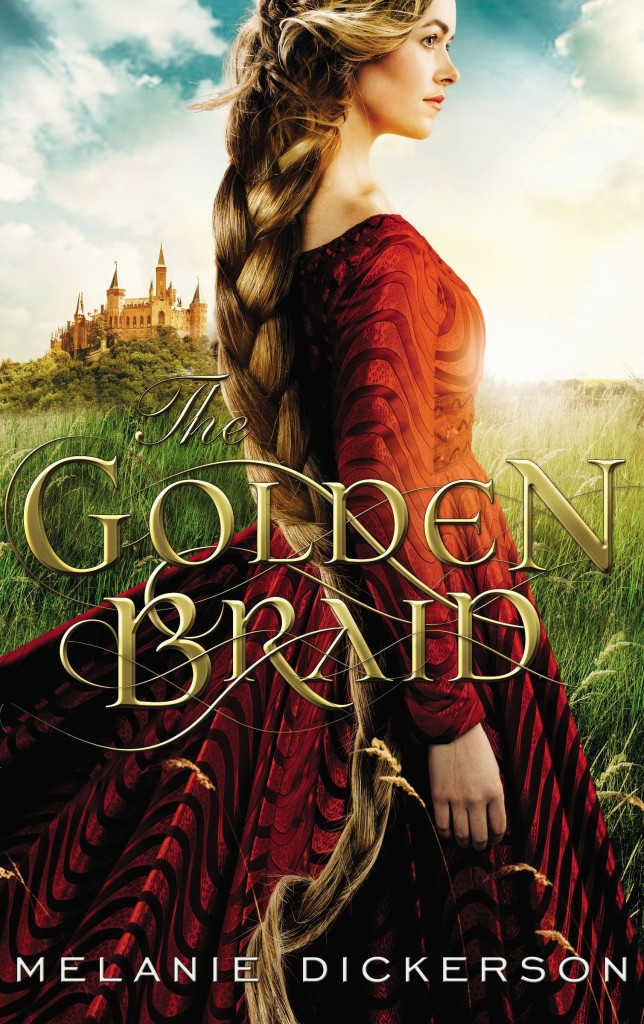 The Golden Braid by Melanie Dickerson
The one who needs rescuing isn't always the one in the tower.
Rapunzel can throw a knife better than any man. She paints beautiful flowering vines on the walls of her plaster houses. She sings so sweetly she can coax even a beast to sleep. But there are two things she is afraid her mother might never allow her to do: learn to read and marry.
Fiercely devoted to Rapunzel, her mother is suspicious of every man who so much as looks at her daughter and warns her that no man can be trusted. After a young village farmer asks for Rapunzel's hand in marriage, Mother decides to move them once again—this time, to the large city of Hagenheim.
The journey proves treacherous, and after being rescued by a knight—Sir Gerek—Rapunzel, in turn, rescues him farther down the road. As a result, Sir Gerek agrees to repay his debt to Rapunzel by teaching her to read. Could there be more to him than his arrogance and desire to marry for riches and position?
As Rapunzel acclimates to life in a new city, she uncovers a mystery that will forever change her life. In this Rapunzel story unlike any other, a world of secrets and treachery are about to be revealed after seventeen years. How will Rapunzel finally take control of her own destiny? And who will prove faithful to a lowly peasant girl with no one to turn to?
November, 2015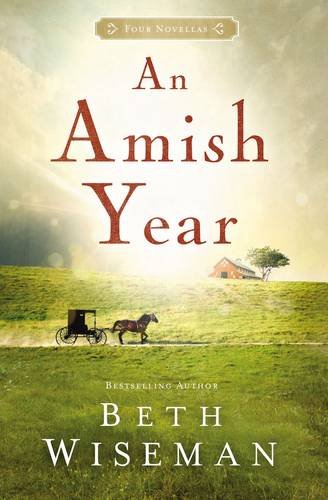 Spend a year in Amish country with four sweet romances.
Rooted in Love
Rosemary Lantz is doing her best to run her family's household. She excels at all her tasks except one: gardening. Saul Petersheim has pursued Rosemary for years, but Rosemary keeps turning him down. What Saul doesn't know is that she has good reason—something no one can know—especially not him.
A Love for Irma Rose
The year is 1957, and young Irma Rose has a choice to make. Marry the man who loves her? Or go after Jonas, the high-spirited, yet noncommittal man her heart loves?
Patchwork Perfect
Eli Byler has been a widower for two years when he chooses to make a fresh start in Paradise, Pennsylvania. Eli's children are determined to keep their family the way it is, but they aren't in Paradise long before the available ladies begin to show an interest in Eli.
As Eli juggles the admiration of two women, he meets Miriam Fisher—the most unconventional Amish woman he's ever met. She doesn't fit the mold for what Eli is looking for, but it isn't long before Eli realizes that Miriam is everything he wants. But with two children constantly trying to sabotage his efforts, will he ever be happy again?
When Christmas Comes Again
Katherine knows the first Christmas without Elias will be hard for her and the children. But when a mysterious Englischer appears with photographs of her late husband, Katherine begins to wonder what other blessings Christmas could have in store.
December, 2015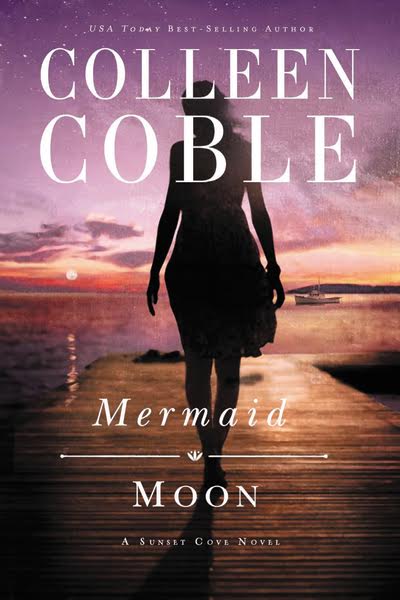 Audra's father uttered his last words in a phone call: "Come home to Mermaid Beach." Now she's back—determined to find the truth.
Audra Davis believes her father was murdered. Her childhood sweetheart Kevin O'Connor, game warden of Mermaid Beach, is also suspicious of the accident—but he's equally determined to keep Audra at arm's length. She broke his heart years ago when she left without a word. He's not about to lower his guard and let her get close again. He has his daughter Faith to think about. With his track record, he doesn't think any woman will stay in down-east Maine's remote windswept coast.
Hoping to discover what happened to her father, Audra takes over his mail boat duties, guiding his trusted boat on deliveries to see what she can uncover. Soon she finds letters from her birth mother—letters postmarked but never delivered. How could her father have kept them from her all this time? Do they have anything to do with his murder?
In spite of his doubts, Kevin thinks Audra might be right about her father's death. As the only law enforcement officer in the area, he has a duty to help her track down the killer. Spending so much time together begins to rekindle the torch he's carried for her all these years, but he still sees the guilt in her eyes that drove her away in the first place—guilt over choosing to spend time with him the fateful night her mother died instead of fueling her mother's boat. Can Kevin and Audra navigate their way to each other before a murderer rips them apart forever?
January, 2016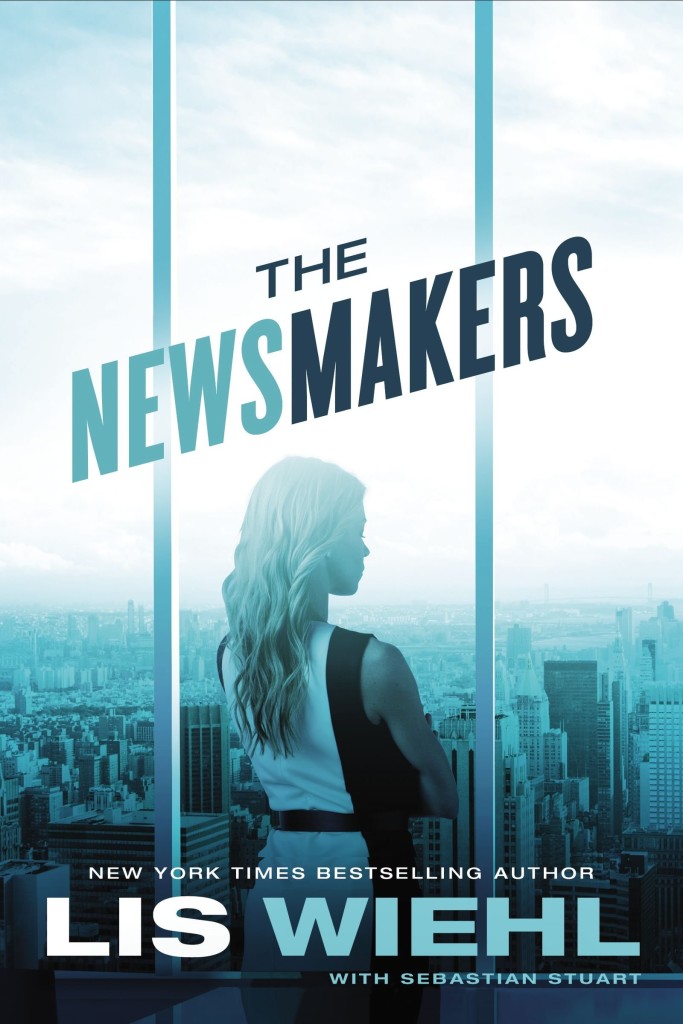 What if it turns out that the newsmakers are actually making the news happen?
Television reporter Erica Sparks has just landed her dream job at Global News Network. Beautiful, talented, and ambitious, Erica grew up dirt poor, worked her way through Yale, and is carrying a terrible secret. She moves to Manhattan to join GNN, leaving Jenny, her adored 7-year-old daughter, in the custody of her ex-husband. Erica's producer at the network, Greg Underwood, is handsome and compelling. Scarred by her divorce, Erica is wary of romance, but there's no denying the mutual attraction.
On one of her first assignments, Erica witnesses a horrific Staten Island ferry crash. Then she lands a coveted interview with presumptive presidential nominee Kay Barrish. During the interview Barrish collapses. Erica valiantly tries to save her with CPR. The footage rivets the world—GNN's ratings soar and Erica is now a household name.
But she's troubled. What a strange coincidence that both events should happen on her watch. It's almost as if they were engineered. Is that possible?
Erica's relentless pursuit of the truth puts her life and that of her daughter in danger. Her investigation leads her into the heart of darkness—where the future of our democracy is at stake.
January, 2016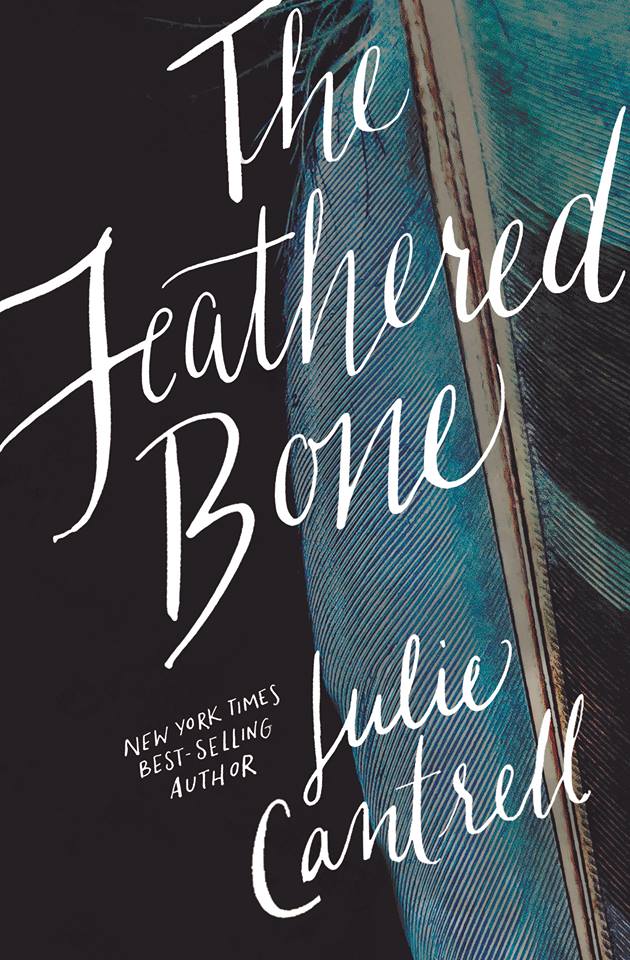 The Feathered Bone by Julie Cantrell
In a distracted moment, Amanda lost sight of young Sarah Broussard . . . and her entire world came crashing down.
Going to New Orleans for a sixth grade field trip seemed like a bad idea from the start, but when Amanda was unable to find her daughter's best friend, Sarah, the bad idea became a complete nightmare. Unable to cope with the guilt of being the last one to see Sarah, Amanda's daughter begins to sink. Then, struggling to deal with his family's tumble into grief, Amanda's husband turns to his own destructive methods of survival. By year's end, Amanda's entire world has collapsed, and she's barely keeping her head above water.
After a successful career as a licensed clinical social worker, Amanda now has to utilize her own therapeutic methods to save herself. As her search for Sarah continues, she launches a spiritual journey, trying to find hope and purpose again in the wake of extreme tragedy and loss.
Set in an exotic landscape, this emotional story unfolds in the rural parishes of Louisiana. While portraying this culture's unique way of life both before and after Hurricane Katrina, Amanda learns how to weather life's greatest storms.
January, 2016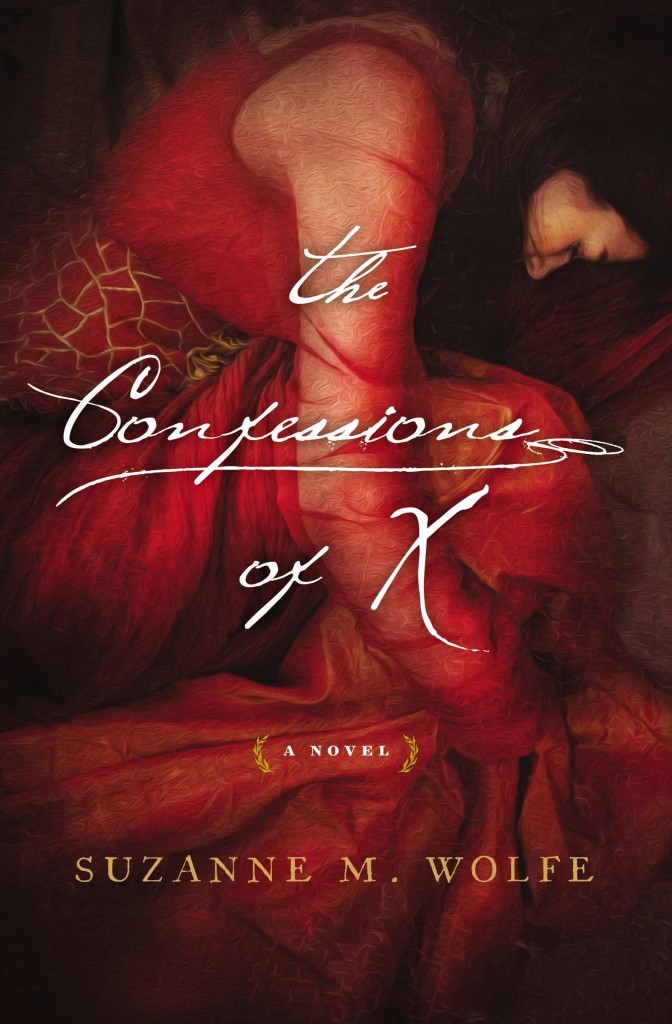 The Confessions of X by Suzanne M. Wolfe
Before he became the sainted church father of Christianity, Augustine of Hippo began a love affair with a young woman whose name has been lost to history. They were together for over thirteen years, and she bore him a son. This is her story.
She met Augustine in Carthage when she was just seventeen years old. She was the daughter of a mosaic-layer. He was a student and the heir to a fortune. They fell in love, despite her lower station and Augustine's dreams of greatness. Their passion was strong, but the only position in his life that was available to her was as his concubine. When Augustine's ambition and family compelled him to disown his relationship with the her, X was thrust into a devastating reality as she was torn from her son and sent away to her native Africa.
A reflection of what it means to love and lose, this novel paints a gripping and raw portrait of ancient culture, appealing to historical fiction fans while deftly exploring one woman's search for identity and happiness within very limited circumstances.
January, 2016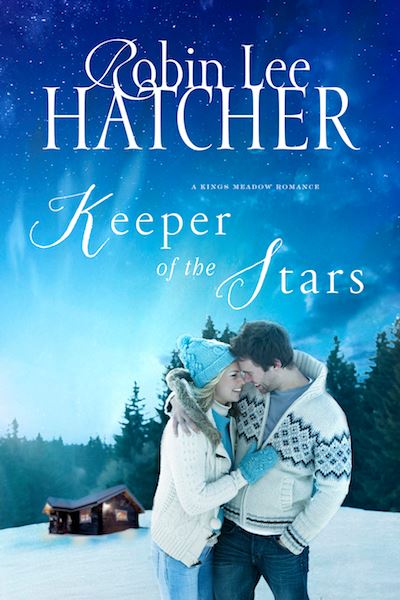 Keeper of the Stars by Robin Lee Hatcher
She blames him for her brother's death. Can she let go of resentment and open her heart to love?
Penny Cartwright found it difficult to understand why her younger brother would choose to join a country singer's band rather than return to Kings Meadow after college . . . and the separation strained their relationship. Then a car accident made certain her brother could never return.
Trevor Reynolds has chased stardom in Nashville for more than a dozen years, but it remains out of his reach. After an accident kills his young drummer, Trevor goes to Kings Meadow to keep a promise—and perhaps to discover what truly matters in this life.
Thrown together by circumstances, Penny and Trevor must learn to give and receive forgiveness. And if they do, perhaps something beautiful can rise from the ashes of heartbreak.
January, 2015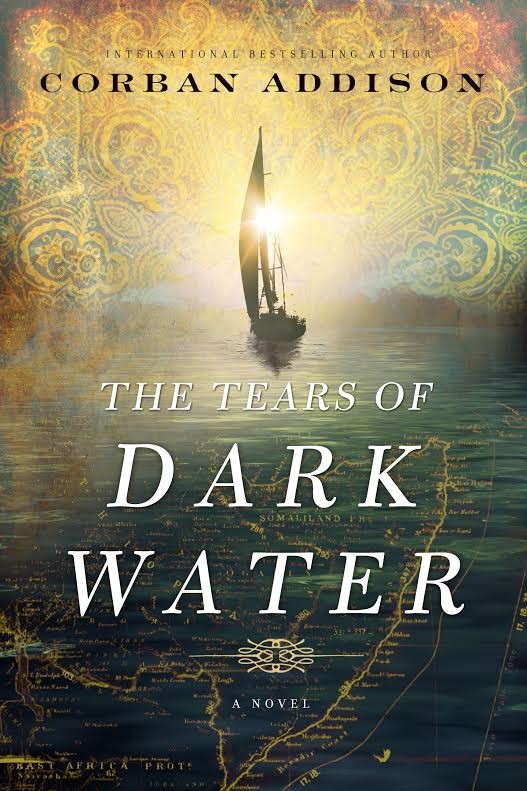 Tears of Dark Water by Corban Addison
Daniel and Vanessa Parker are an American success story. He is a Washington, D.C. power broker, and she is a doctor with a thriving practice. But behind the facade, their marriage is a shambles, and their teenage son, Quentin, is self-destructing. In desperation, Daniel dusts off a long-delayed dream – a sailing trip around the world. Little does he know that the voyage he hopes will save them may destroy them instead.
Half a world away, on the lawless coast of Somalia, Ismail Ibrahim is plotting the rescue of his sister, Yasmin, from the man who murdered their father. Driven to crime by love and loyalty, he hijacks ships for ransom money. There is nothing he will not do to save her, even if it means taking innocent life.
Paul Derrick is the FBI's top hostage negotiator. His twin sister Megan, is a celebrated defense attorney. When Paul is called to respond to a hostage crisis at sea, he has no idea how far it will take them both into their traumatic past – or the chance it will give them to redeem the future.
Across continents and oceans, through storms and civil wars, their paths converge in a single, explosive moment. It is a moment that will test them, and break them, but that will also leave behind a glimmer of hope – that out of the ashes of tragedy the seeds of justice and reconciliation can grow, not only for themselves but also for Somalia itself.
March, 2015