Bethany House 2016 covers are now live! I'm coming off a three day migraine so my brain is not really working at any optimum level so I'm going to leave most of the comments to you.
While I'm not a huge fan of faces on covers, the girl on Susan Anne Mason's book is captivating – those eyes! I love that Jody's cover features Jody's own photo of the lighthouse, taken while she was on a research trip, and Julianna's is another fabulous cover reflecting both the era and genre of her story.
Love that Dani's features the male lead but it doesn't tell me anything about the story which bothers me. Jill's is terrific, eye-catching and genre specific. I desperately wish they would try something different for Tracie's solo novels – they all look the same to me, and Siri's? Well, the cover seems a little too serious for the title!
Finally, it's great to see a new author writing Biblical fiction.
Over to you for your thoughts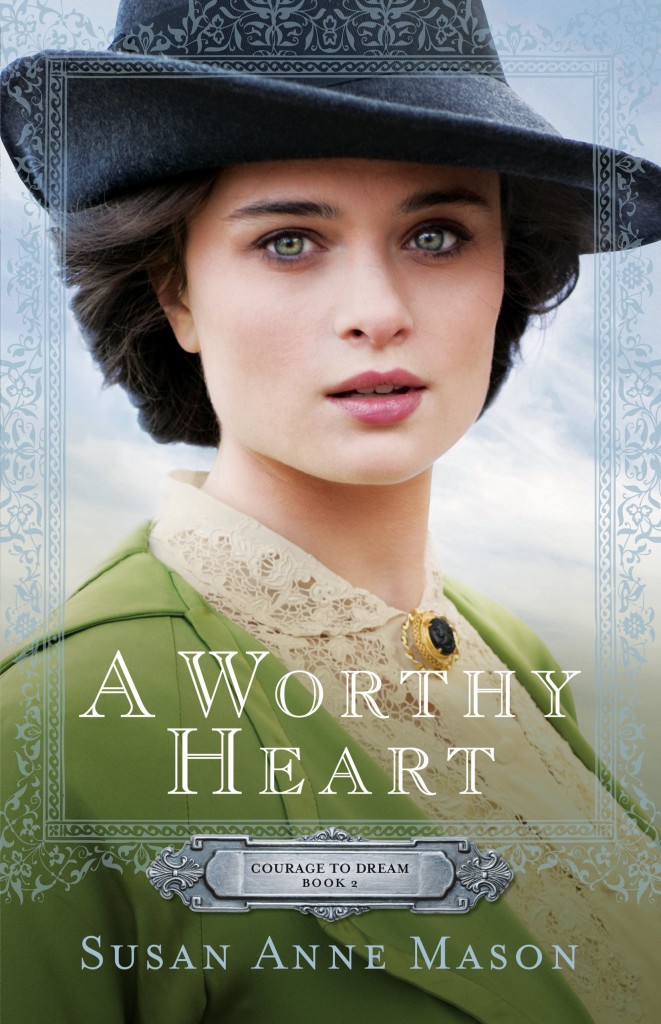 A Worthy Heart by Susan Anne Mason
Can an Irish Lass with a Dream for America Find True Love?

Maggie Montgomery's long-held wish to see America is finally coming true. She'll visit her beloved brother Rylan and his wife, Colleen, and at the same time, escape Neill Fitzgerald's unwanted attention. In addition, Maggie has a secret! She plans to remain in America to seek her fortune and to hopefully find love. While visiting Irish Meadows, she meets an intriguing man whom she thinks is a stable hand. Only when Rylan demands she stay away from Adam O'Leary does she realize he's Colleen's brother, recently released from prison. Nonetheless, Maggie can't seem to make her heart conform to her brother's request.
Adam O'Leary has never felt worthy of his place in the family. Spending time in jail only reinforces his belief. Now that he's free, Adam hopes to make amends and earn back his family's trust. Falling in love with Maggie Montgomery, however, was never in his plans.
Despite everyone's effort to keep them apart, the two develop a bond nothing can break–but has Adam truly changed, or will the sins of his past prove too much for Maggie to overcome?
January, 2016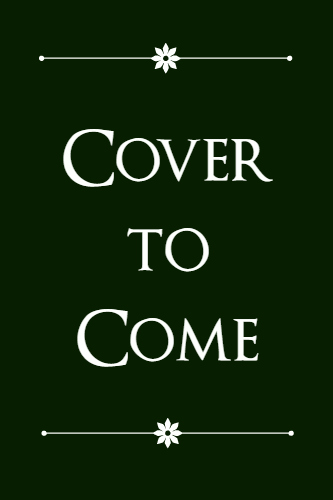 On Bended Knee: A Novella Collection of Proposals Gone Awry by Karen Witemeyer, Mary Connealy, Regina Jennings & Melissa Jagears 
Humorous Historical Romance Novella Collection Offers Love and Laughs

Four top historical romance novelists team up in this new collection to offer stories of love and romance with a twist of humor. In Karen Witemeyer's "The Husband Maneuver," Marietta Hawkins decides to grab the reins when the ranch foreman she loves seems to be leaving forever. Regina Jennings offers "Her Dearly Unintended," where friends stranded by a rising river pretend to be newlyweds when a dangerous stranger arrives.
Mary Connealy's "Runaway Bride" finds a Texas ranger getting more than he expected when he rescues a young woman fleeing a dangerous arranged marriage. And Melissa Jagears' "Engaging the Competition" finds a young woman forced to assist the man she's sparred with for so long after an accident leaves him helpless. Each tale is a fun blend of history and romance that will delight readers.
January, 2016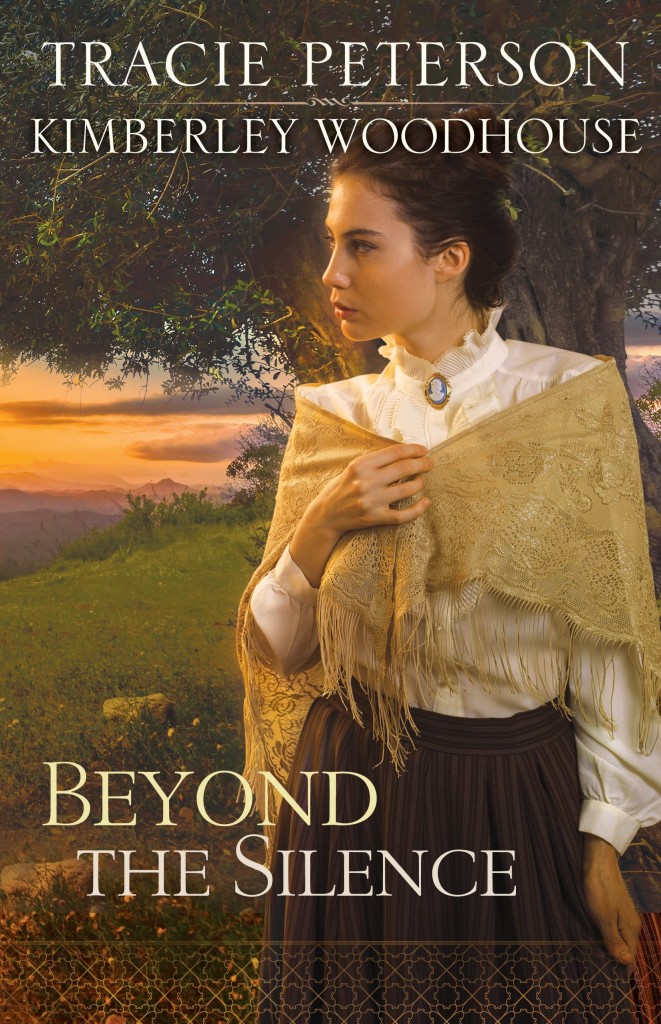 Beyond the Silence by Tracie Peterson & Kimberley Woodhouse
Powerhouse Team Pairs Up for Second Novel

Lillian Porter has always wanted to fulfill her mother's dream of going west, so when she hears about a nanny position in Angels Camp, California, she defies her grandfather and takes a chance on a new future. But she quickly wonders if she made the right choice. There are rumors in town that her new employer, Woodward Colton, caused the death of his wife. This accusation doesn't match the man Lillian comes to know–and Mrs. Goodman, Woody's long-time housekeeper, is decisively on Woody's side–but many in town stay far away from Lillian because of her association with the Colton family.
Lillian's six-year-old charge, Jimmy, was there when his mother died, and he hasn't spoken a word since. Gently, Lillian tries to coax him out of his shell, hoping he'll one day feel safe enough to tell her the truth about what happened. But the Colton olive farm is no longer a safe place. Lillian encounters suspicious characters on their land and mysterious damage done to the farm. Will Mrs. Goodman and Jimmy be able to speak what they know in time to save Lillian from tragedy?
January, 2016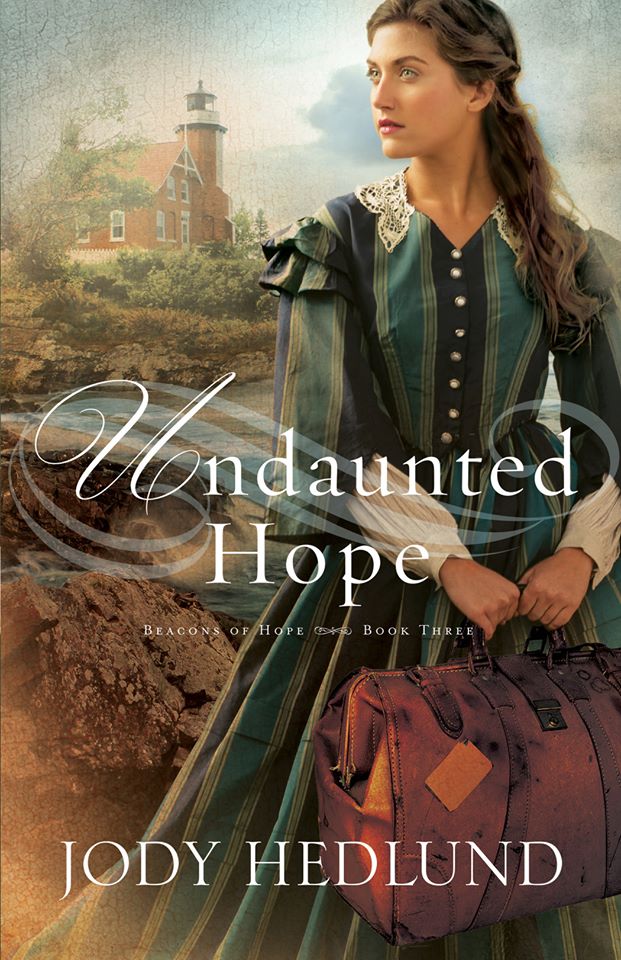 Tessa Taylor arrives in 1870s Upper Peninsula, Michigan, planning to serve as a new teacher to the town. Much to her dismay, however, she immediately learns that there was a mistake, that the town had requested a male teacher. Percival Updegraff, superintendent and chief mine clerk, says she can stay through winter since they won't be able to locate a new teacher before then, and Tessa can't help but say she is in his debt. Little does she know that Percival will indeed keep track of all that she owes him.
Determined to become indispensable, Tessa throws herself into teaching, and soon the children of the widowed lighthouse keeper have decided she's the right match for their grieving father. Their uncle and assistant light keeper, Alex Bjorklund, has his own feelings for Tessa. As the two brothers begin competing for her hand, Tessa increasingly feels that someone is tracking her every move, and she may not be able to escape the trap that has been laid for her.
January, 2016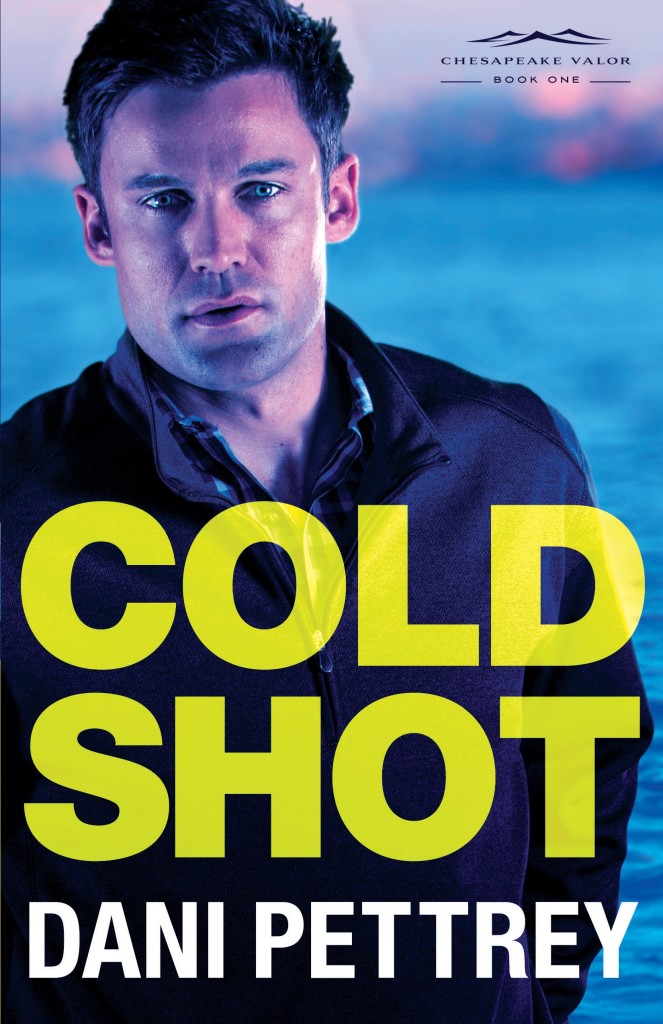 Dani Pettrey Launches a New Romantic Suspense Series

In college, Griffin McCray and his four best friends had their lives planned out. Griffin and Luke Gallagher would join the Baltimore PD. Declan Gray would head to the FBI and Parker Mitchell would go on to graduate school as a crime scene analyst. But then Luke vanished before graduation and their world–and friendships–crumbled.
Now Griffin is a park ranger at Gettysburg, having left life as a SWAT-team sniper when a case went bad. The job is mostly quiet–until the day he captures two relic hunters uncovering skeletal remains near Little Round Top. Griffin just wants the case to go away, but charming forensic anthropologist Finley Scott determines that the body is modern–a young social justice lawyer missing since spring–and all evidence points to the work of an expert sniper. When FBI agent Declan Gray takes over the case, past and present collide. Griffin soon realizes he'll need to confront some of the darkest days of his life if he–and those he cares about–are going to escape a downward spiral of murder that crosses continents.
February, 2016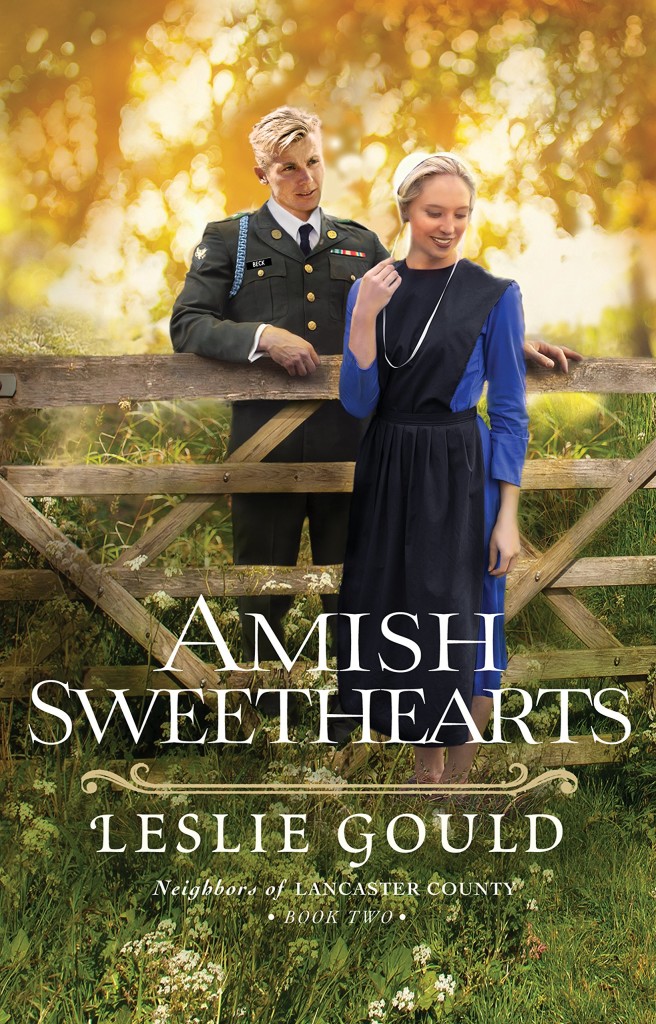 Amish Sweethearts by Leslie Gould
Can These Two Friends from Opposite Worlds Find Love?
They've been best friends for years, but as high school ends, Zane Beck can't help but look at his Amish neighbor, Lila Lehman, with different eyes. Her controlling father sees only one future for Lila, though, and arranges for her to be courted by an upstanding young Amish man. When Zane sees the two together, his plans for the future crumble, and he impulsively enlists in the Army, following in his father's footsteps.
However, the passing of years and the distance between them isn't enough to halt their now hidden feelings for each other. If being together used to be difficult, it's now impossible, especially with the Amish opposed to war. Zane's service takes a dramatic turn when he's sent to Afghanistan. Being on the front line and the reality of taking a life has him questioning whether he can continue to serve or not. But all choices have consequences–both his and hers. With Lila preparing to marry another, will these one-time sweethearts ever find the life together that they both still long for?
February, 2016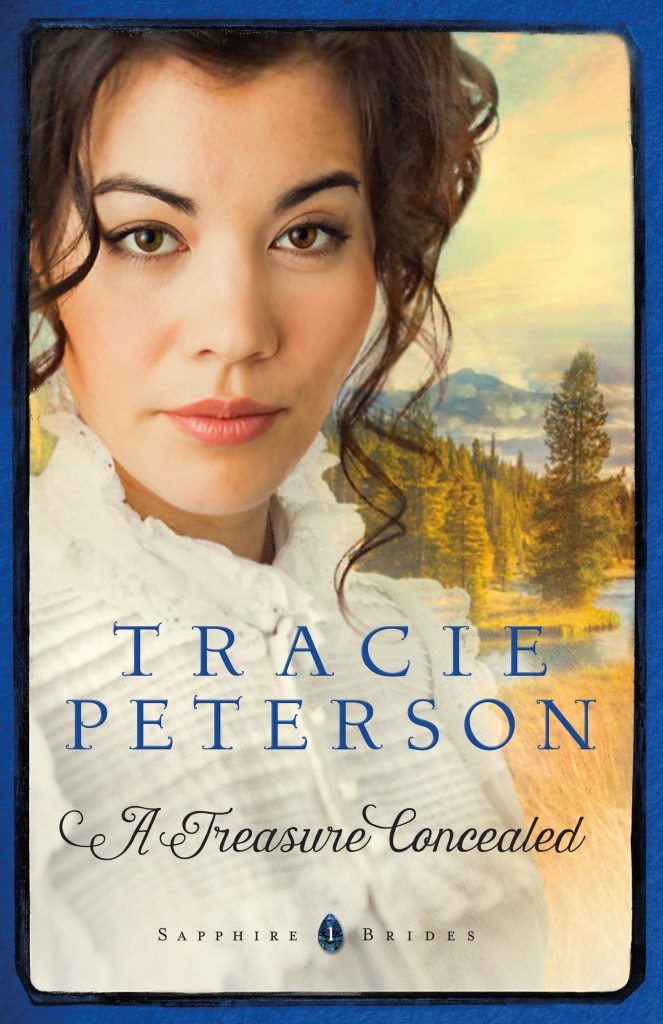 A Treasure Concealed by Tracie Peterson
Bestselling Author Tracie Peterson Launches Exciting New Series Set in 1890s Montana

Emily Carver wants a home where she can put down roots instead of following her gold-hungry father from one mining camp to another. She also longs for tenderness and love, both of which are missing in her life. Yet when she realizes she's losing her heart to the intriguing new man in camp, she fiercely fights her feelings, afraid that love will only result in disappointment and heartache.
Caeden Thibault, a young geologist, comes to Montana to catalog minerals indigenous to the state. He's a serious and guarded young man trying to escape the pain of his past. He has avoided all romantic entanglements, fearing he might become like his abusive father. But something about Emily Carver has caught his attention, something he never expected. . . .
Will these two broken souls allow God to bring healing and hope to their hurting hearts?
March, 2016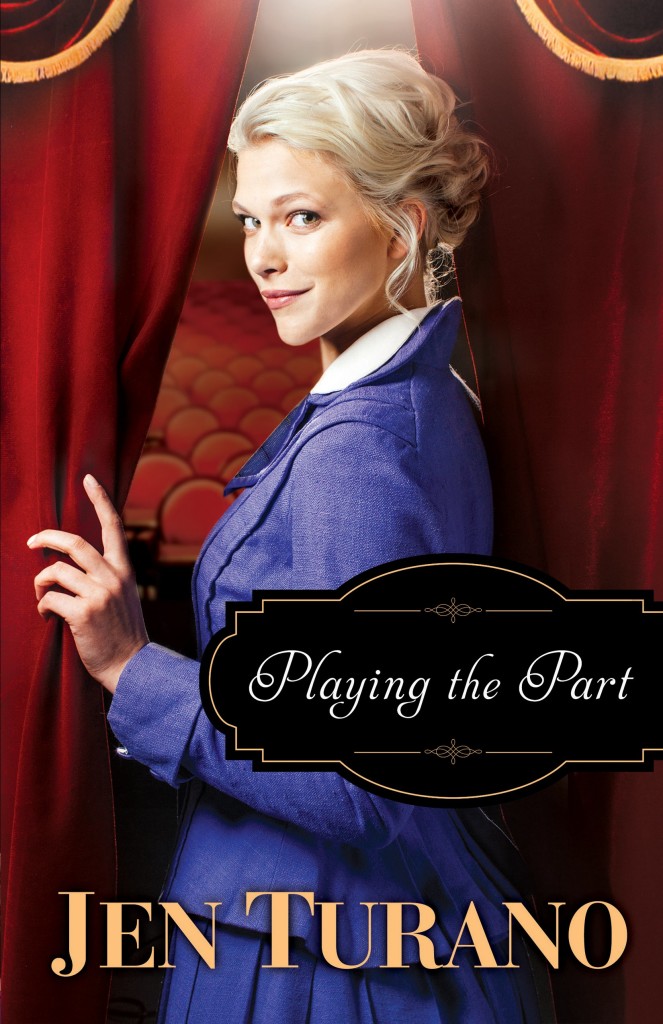 Playing the Part by Jen Turano
Lucetta Plum is an actress on the rise in New York City, but is forced to abandon her starring role when a fan's interest turns threatening. Lucinda's widowed friend, Abigail Hart, is delighted at the opportunity to meddle in Lucetta's life and promptly whisks her away to her grandson's estate to hide out.
Bram Haverstein may appear to simply be a somewhat eccentric gentleman of means, but a mysterious career and a secret fascination with a certain actress mean there's much more to him than society knows.
Lucetta, who has no interest in Abigail's matchmaking machinations, has the best intentions of remaining cordial but coolly distant to Bram. But when she can't ignore the strange and mysterious things going on in his house, it'll take more than good intentions to keep her from trying to discover who Bram is behind the part he plays.
March, 2016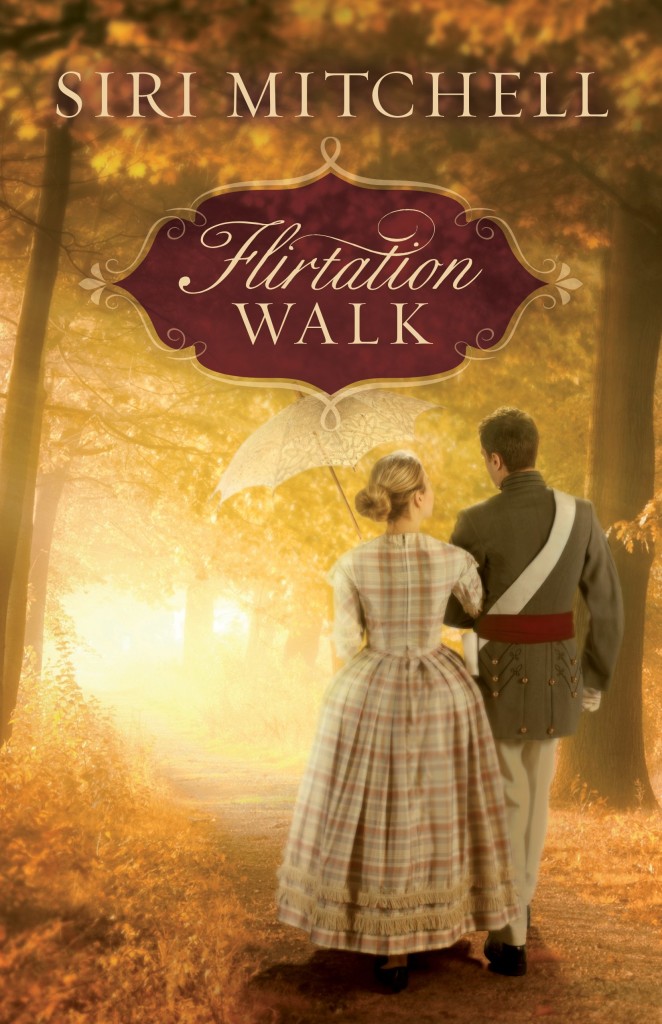 Flirtation Walk by Siri Mitchell
West Point History Comes Alive in this Warmhearted Romance

Trying to escape the shambles her con-man father has made of their reputation, Lucinda Curtis arrives in West Point, New York, determined to land a husband from the military academy. Campbell Conklin is first in his class and preparing to embark upon a storied career in the U.S. Army. Lucinda thinks Campbell will make the perfect husband . . . as long as he does not find out about her father.
Seth Westcott also has taken a liking to Lucinda. He's kind, smart . . . and working extremely hard to graduate last. Tradition states that the worst cadets are assigned to the cavalry out west. And west is where Seth must head to track the swindler who stole all of Seth's mother's money. Seth is smart enough to vie for the top spot, but life isn't fair and this is his chance to catch the man who ruined his family. It's too bad Campbell is all shine and no substance, but Lucinda will surely see through all of that, won't she?
March, 2016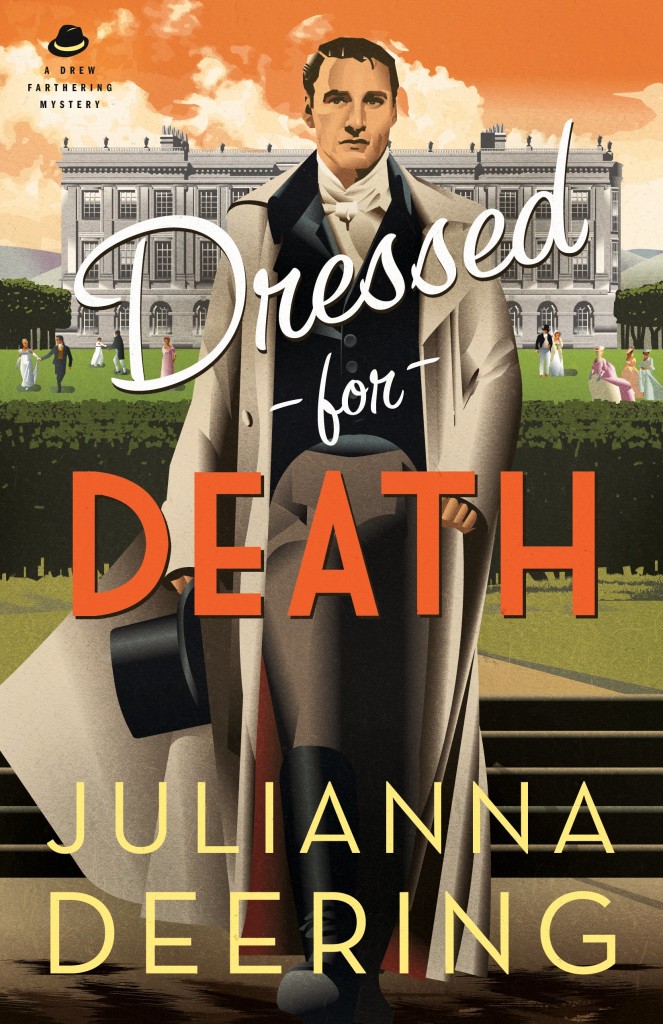 Dressed for Death by Julianna Deering
This Traditional British Cozy Mystery Gets a Regency Twist

Drew and Madeline Farthering celebrate their six-month anniversary by attending a fancy Regency era costume party. Drew is glad to see Talbot Cummins, an Oxford classmate, and his fiancée, Alice Henley, though many present seem worried about the couple. Everyone's concerns are realized when, at the concluding grand ball, Alice dies of an overdose of cocaine. Tal refuses to believe she took the stuff intentionally, and Drew is determined to find out if her death was an accident or murder.
Drew is shocked and disillusioned when the police arrest Tal's father and reveal that the man has been smuggling drugs into the country for the past twenty years. Reeling from the death of his fiancée and the revelation about his father, Tal begs Drew to find out what's going on. Drew, now questioning his own ability to see people as they really are, does so reluctantly, not ready for the secrets he's about to uncover–or the danger he'll bring down on everyone he holds dear.
March, 2016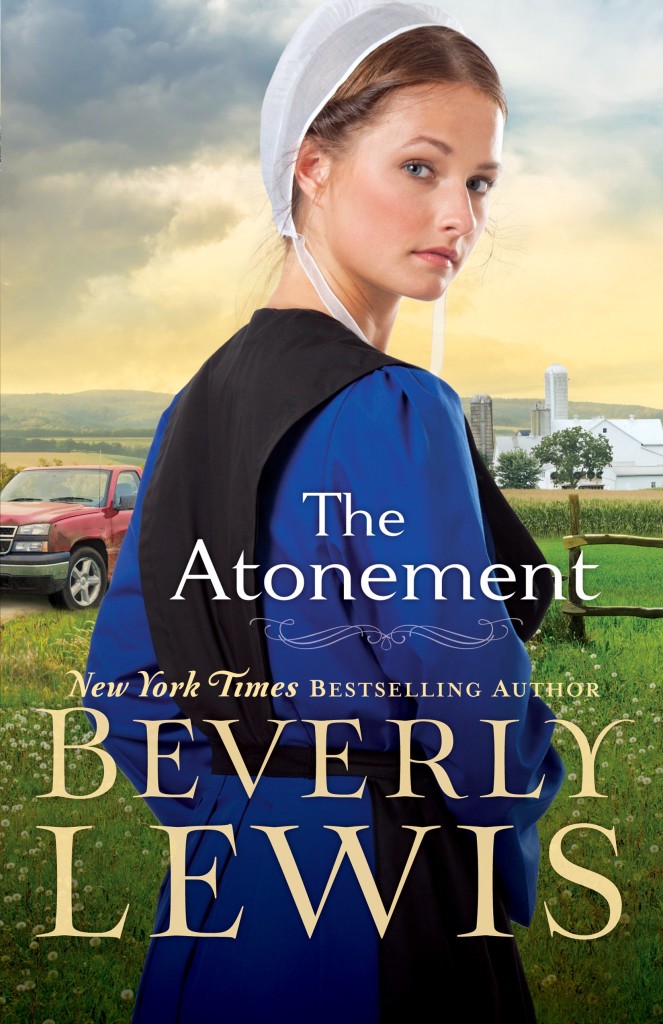 The Atonement by Beverly Lewis

The mistakes of the past haunt Lucy Flaud, who years ago stopped attending the activities for courting-age young people in her hometown of Bird-in-Hand. Now twenty-five and solidly past the age of Amish courtship, Lucy has given up any hope of marriage, instead focusing her efforts on volunteering in both the Plain and fancy communities of Lancaster County. Yet no matter how hard Lucy strives, she feels uncertain that she'll ever find redemption.
Dale Wyeth has a deep mistrust of modern-day "advances" and the dependency they create. The young Englisher's interest in living off the grid is fueled further when he meets Christian Flaud, Lucy's father. Dale appreciates the self-sufficient ways of the Old Order Amish, and Christian invites him to learn more about them by staying at the family farm.
As Christian and Dale grow closer, developing a father-son rapport, Lucy begins to question what Dale's being there might mean for her. Could God be testing her? Or is it possible that even the most unworthy heart–and two people from very different walks of life–can somehow find a new beginning?
March, 2016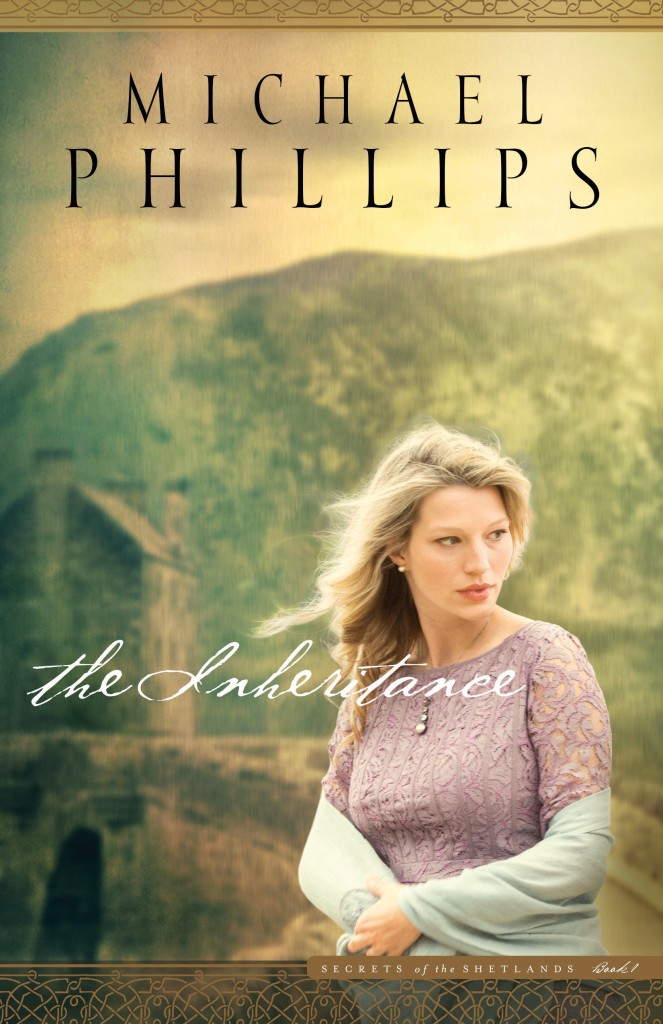 The Inheritance by Michael Phillips
Dramatic New Series from Fan Favorite Michael Phillips

The death of the clan patriarch has thrown the tiny Shetland Islands community of Whale's Reef into turmoil. Everyone assumed MacGregor Tulloch's heir to be his grand-nephew David, a local favorite, but when it is discovered that MacGregor left no will, David's grasping cousin Hardy submits his own claim to the inheritance, an estate that controls most of the island's land. And while Hardy doesn't enjoy much popular support, he has the backing of a shadowy group of North Sea oil investors. The courts have frozen the estate's assets while the competing claims are investigated, leaving many of the residents in financial limbo. The future of the island–and its traditional way of life–hangs in the balance.
Loni Ford is enjoying her rising career in a large investment firm in Washington, DC. Yet in spite of her outward success, she is privately plagued by questions of identity. Orphaned as a young child, she was raised by her paternal grandparents, and while she loves them dearly, she feels completely detached from her roots. That is until a mysterious letter arrives from a Scottish solicitor. . . .
Past and present collide in master storyteller Phillips's dramatic new saga of loss and discovery, of grasping and grace, and of the dreams of men and women everywhere.
April, 2016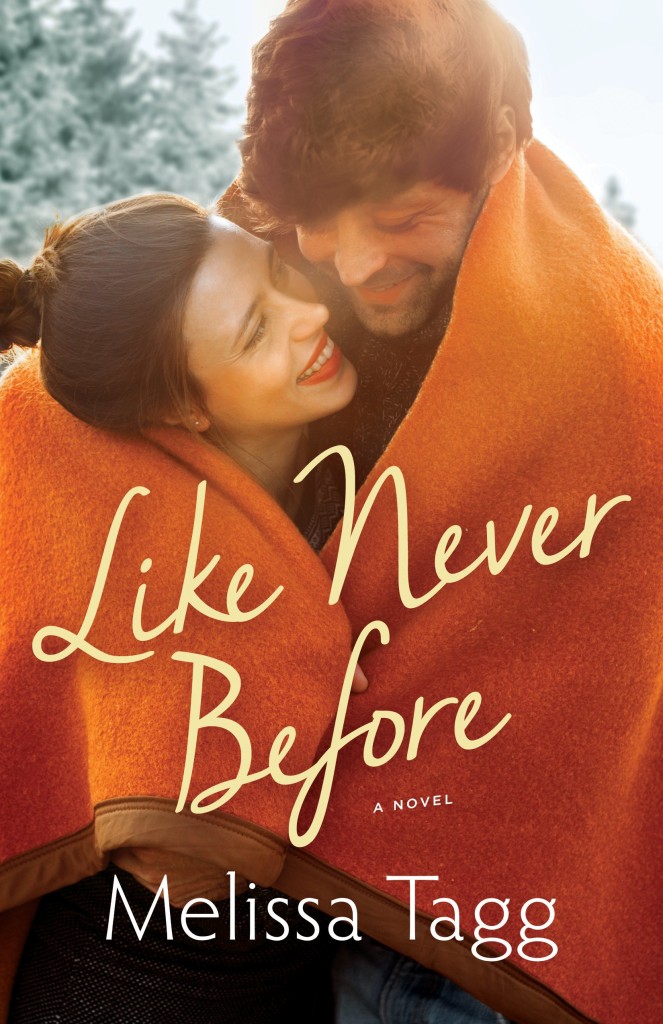 Like Never Before by Melissa Tagg
Maple Valley became Amelia Bentley's haven after her heart and her dreams of a family were shattered, but her new life as a newspaper editor is shaken when the paper is bought out by a chain that plans to incorporate it into a regional paper.
After his biggest campaign success yet, speechwriter Logan Walker is approached to work on a presidential campaign. But he already lost his wife three years ago, and saying yes to the job means he'll see his young daughter even less. When Logan hears of a special election campaign in his hometown, helping out sounds like the perfect way to occupy himself while deciding what to do.
When Amelia hears Logan is back in town, she begs him to lend his previous experience in the newspaper world to help turn her paper's numbers around in time. They may butt heads more than they expected, but a lead on a story that could help save the paper is just the start of the sparks that fly in the office and in their hearts.
April, 2016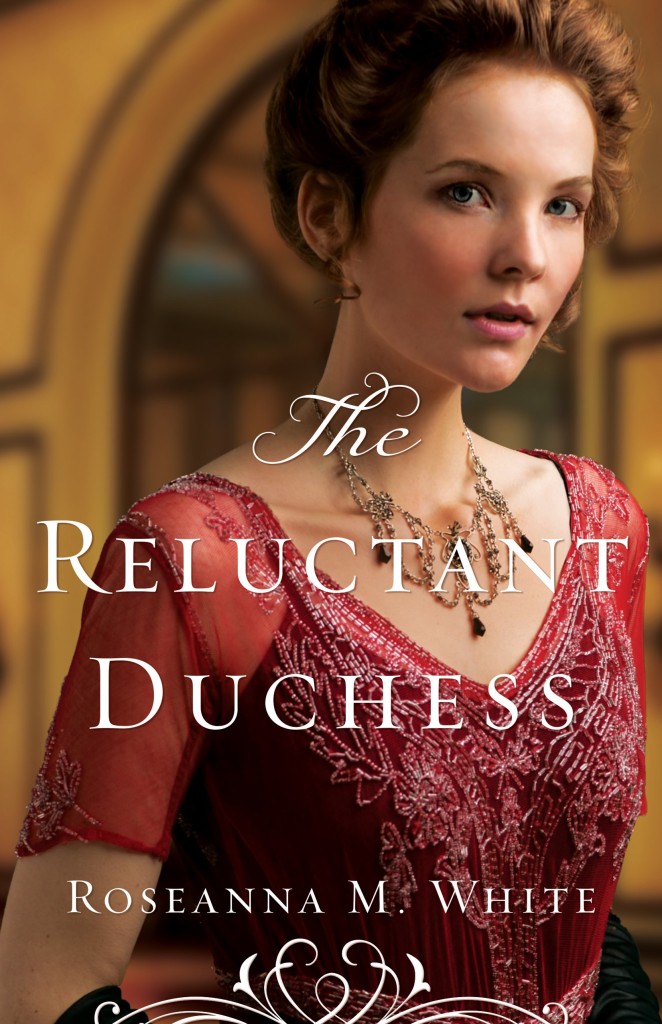 The Reluctant Duchess by Roseanna M. White
Lady Rowena Kinnaird may be the heiress to a Highland earldom, but she has never felt good enough–not for her father, not for the man she thought she'd marry, not for God. But after a shocking attack, she's willing to be forever an outcast if it means escaping Loch Morar.
Brice Myerston, the Duke of Nottingham, has found himself in possession of a rare treasure his enemies are prepared to kill for. While Brice has never been one to shy away from manor-born ladies, the last thing he needs is the distraction of Lady Rowena, who finds herself in a desperate situation. But when Rowena's father tries to trap Brice into marrying his daughter, Brice makes a surprising decision.
Rowena wanted to escape the Highlands, but she's reluctant to marry a notorious flirt. And when she learns that Brice is mixed up in questionable business with a stolen treasure, she fears she's about to end up directly in the path of everything she was trying to avoid.
April, 2016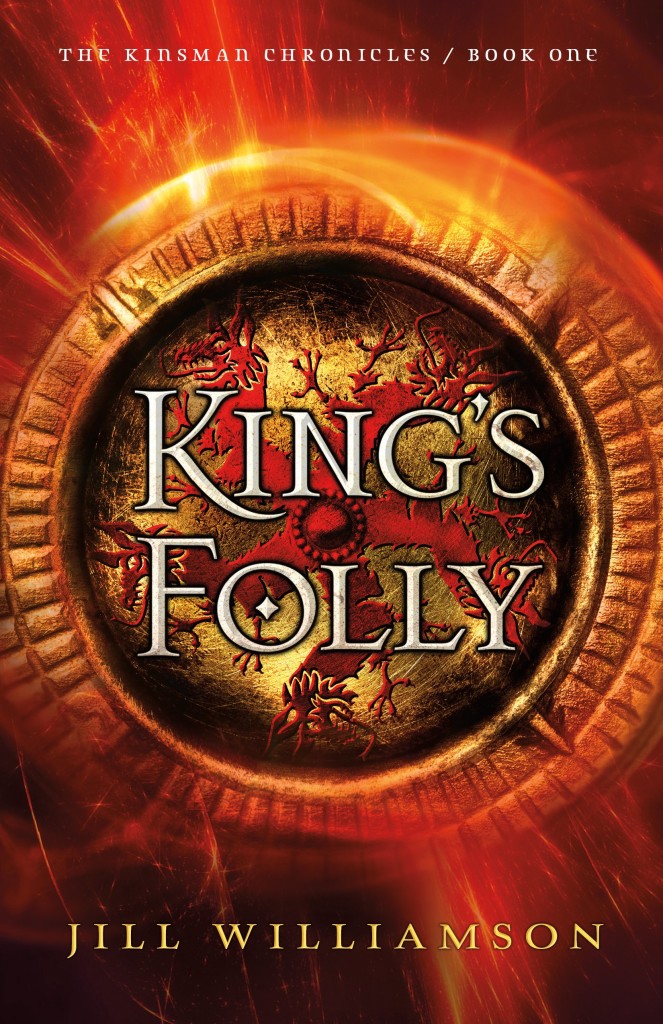 King's Folly by Jill Williamson
The gods are angry.
Volcanic eruptions, sinkholes, ground shakers–everything points to their unhappiness. At least that is what the king of Armania believes. His son, Prince Wilek, thinks his father's superstitions are nonsense, though he remains the ever dutiful heir apparent to the throne.
When a messenger arrives and claims that the town of Farway has been swallowed by the earth, the king sends Wilek to investigate. But what Wilek discovers is more cataclysmic than one lost city. Even as the ground shifts beneath his feet, Wilek sets out on a desperate journey to save his people and his world. But can he do it before the entire land crumbles?
April, 2016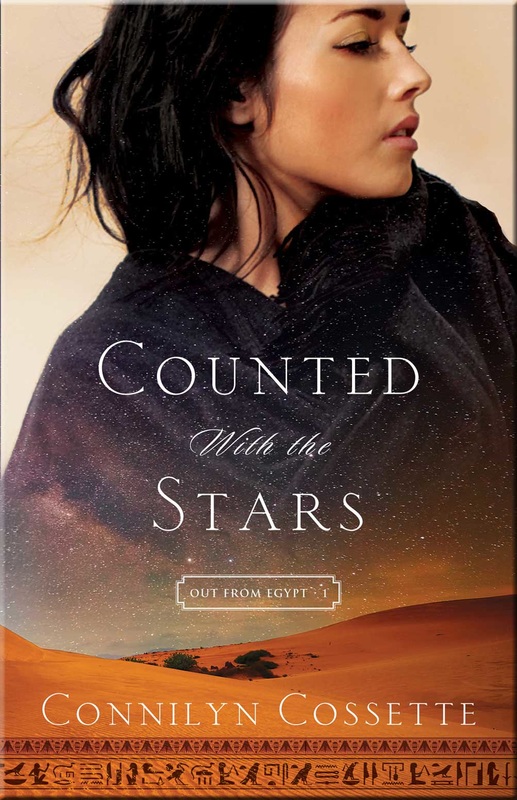 Counted with the Stars by Connilyn Cossette
Sold into slavery by her father and forsaken by the man she was supposed to marry, young Egyptian Kiya must serve a mistress who takes pleasure in her humiliation. When terrifying plagues strike Egypt, Kiya is in the middle of it all.
To save her older brother and escape the bonds of slavery, Kiya flees with the Hebrews during the Great Exodus. She finds herself utterly dependent on a fearsome God she's only just beginning to learn about, and in love with a man who despises her people. With everything she's ever known swept away, will Kiya turn back toward Egypt or surrender her life and her future to Yahweh?
April, 2016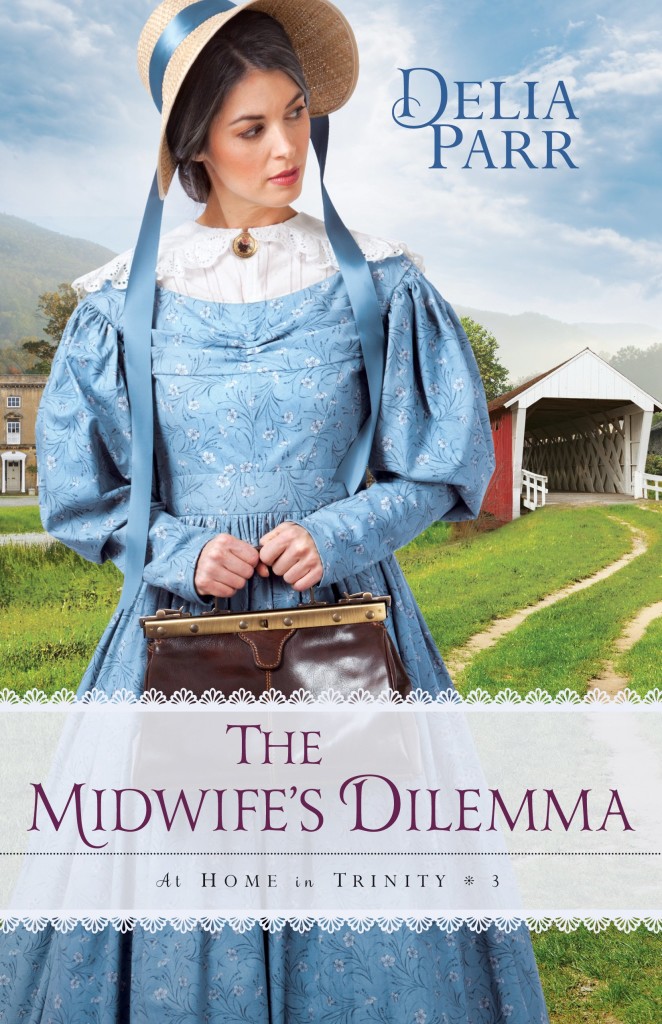 The Midwife's Dilemma by Delia Parr
Midwife Martha Cade has decided. When he returns in February, she is going to marry Mayor Thomas Dillon. That is the only decision in life in which she feels confident these days. Everything else around her feels like it's changing too fast, from her daughter's obvious affection for the town's young doctor to Martha realizing she's ready to pass on her role as midwife to someone younger. Even her beloved town of Trinity is changing.
The 1830s Pennsylvania town, having mushroomed in size and population, is becoming an important agricultural and economic center for the region, and soon a canal will connect it even more to the outside world.
It is a season that will set the course for the rest of her life. Martha will need every ounce of confidence, courage, and faith she possesses to overcome the obstacles that will make her life far more challenging and difficult than she can dare to imagine.
April, 2016