Revell's covers are here! I must say I'm loving that Revell are breaking out from the usual CF constraints with some of these covers. That said, there are a few that are same old, same old but for many readers that is exactly what they are after. There is a lot of comfort in the familiar so I understand publishers producing covers that faithful readers will know immediately what to expect.
Lynette's, Mike Nappa's, and Sandra's particularly stand out for me in this regard. Johnnie's and Liz's are sweet but still appealing and Irene's certainly draws the eye.
I'm excited about the variety of stories, Revell is offering, too – there really is something for everyone in this bunch.
Would love your thoughts, my friends!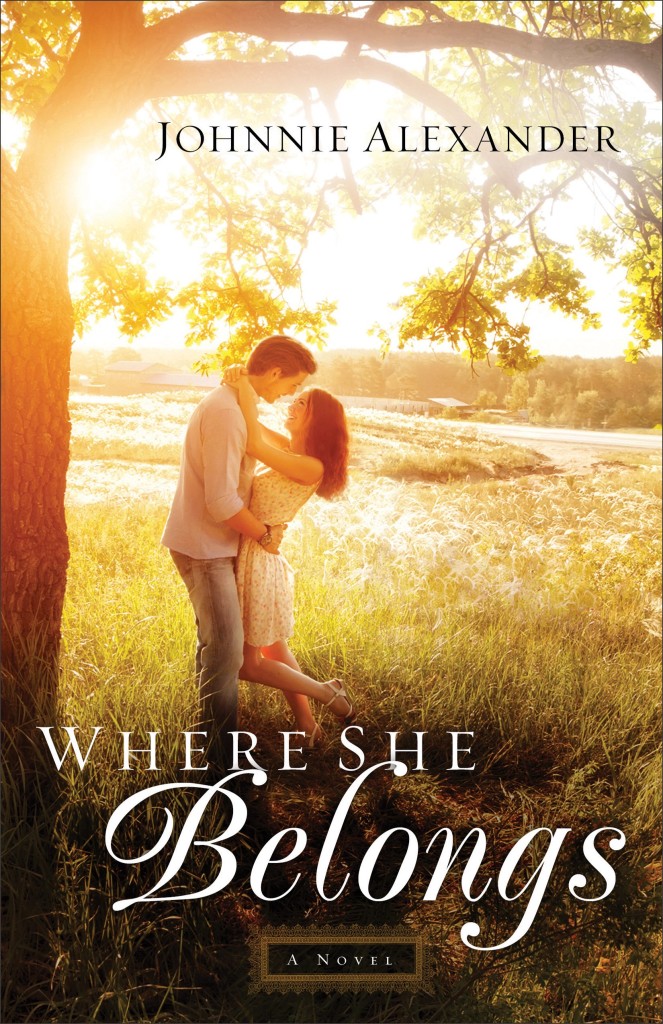 Where She Belongs by Johnnie Alexander
Shelby Kincaid is ready to move on from her grief. With high hopes for the future, she longs to purchase her family's ancestral homestead so she can raise her young daughters in the only place she ever truly belonged. She plans to transform the abandoned house into the perfect home of her memories. But she'll have her work cut out for her.
AJ Sullivan never wanted the homestead. Inherited as a punishment from his grandfather, it has sat empty for fifteen years and fallen into ruin. He's glad to finally unload it. But a clean break isn't possible when he can't get the young widow Shelby off his mind.
Welcome to Misty Willow, a place that will have as great a hold over the reader as it does over its inhabitants. With writing that evokes a strong sense of place and personal history, Johnnie Alexander deftly explores the ties that bind us to home–and the irresistible forces that draw us to each other.
January, 2016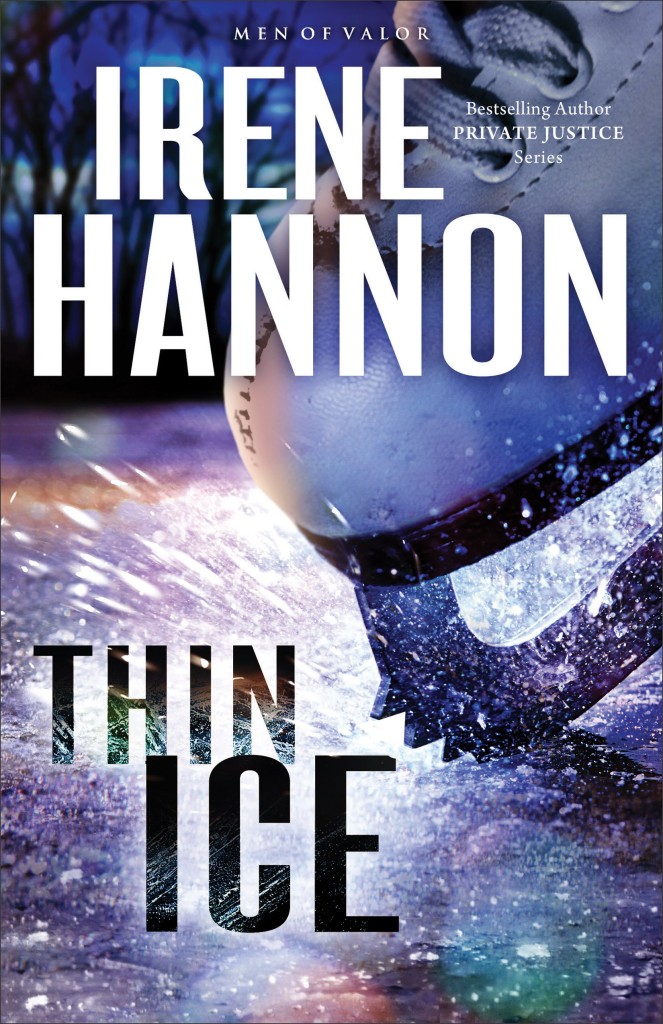 After losing her parents in a car accident and her sister to a house fire, Christy Reed has been mired in grief. Life is finally starting to feel normal again when an envelope arrives in the mail–addressed in her sister's handwriting. And the note inside claims she is still alive.
FBI Special Agent Lance McGregor, a former Delta Force operator, is assigned to reopen the case, but he's coming up with more questions than answers. If Ginny Reed is still alive–who is the woman buried in her grave? Where is Ginny? And is Christy a pawn in a twisted cat-and-mouse game–or the target of a sinister plot? As he digs deeper, one thing becomes clear: whoever is behind the bizarre ruse has a deadly agenda.
Bestselling author and two-time Christy Award finalist Irene Hannon warms readers' hearts as they root for a romance between Lance and Christy, but she pulls out all the stops as this high-stakes thriller chills to the bone in a race to the finish.
January, 2016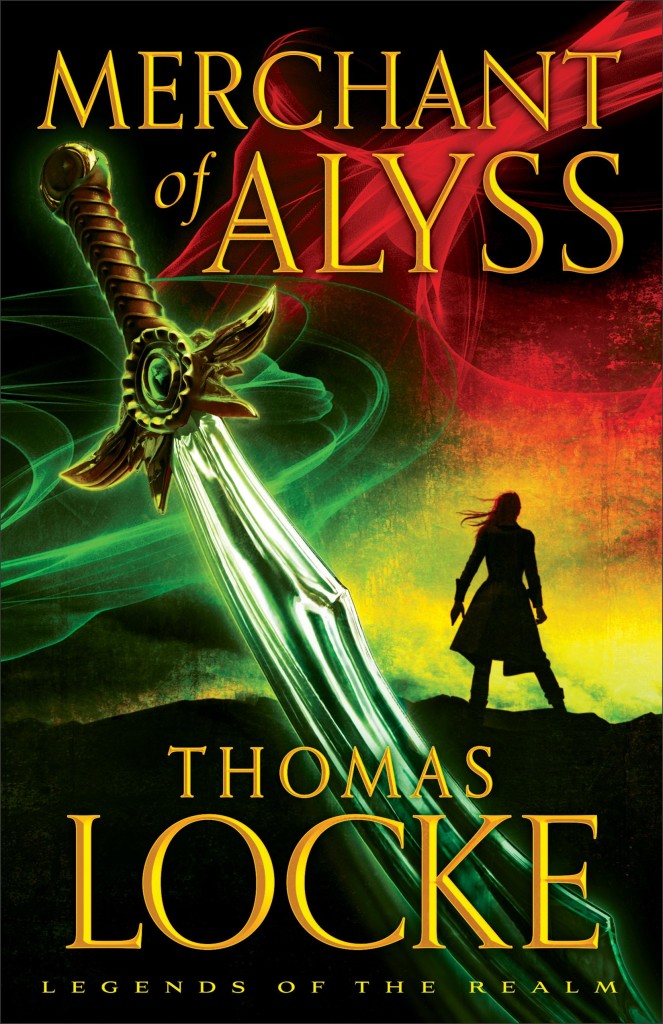 Merchant of Alyss by Thomas Locke
Life for Hyam is bittersweet. Admired by the citizens of Falmouth for his heroic rescue mission, he cherishes these peaceful days with Joelle by his side. Yet grief over the loss of his magical skills during the great Battle of Emporis threatens to engulf him. Sometimes he even wishes he had never known magic at all.
When Hyam comes into possession of an ancient Milantian scroll, he is thrilled to feel the surge of power that courses through him whenever he touches it. But what he discerns in the text could mean war. He embarks upon another journey to determine its true meaning and forestall any attack. But as Hyam is seeking answers, he is unaware that the merchant of Alyss is seeking him . . .
January, 2016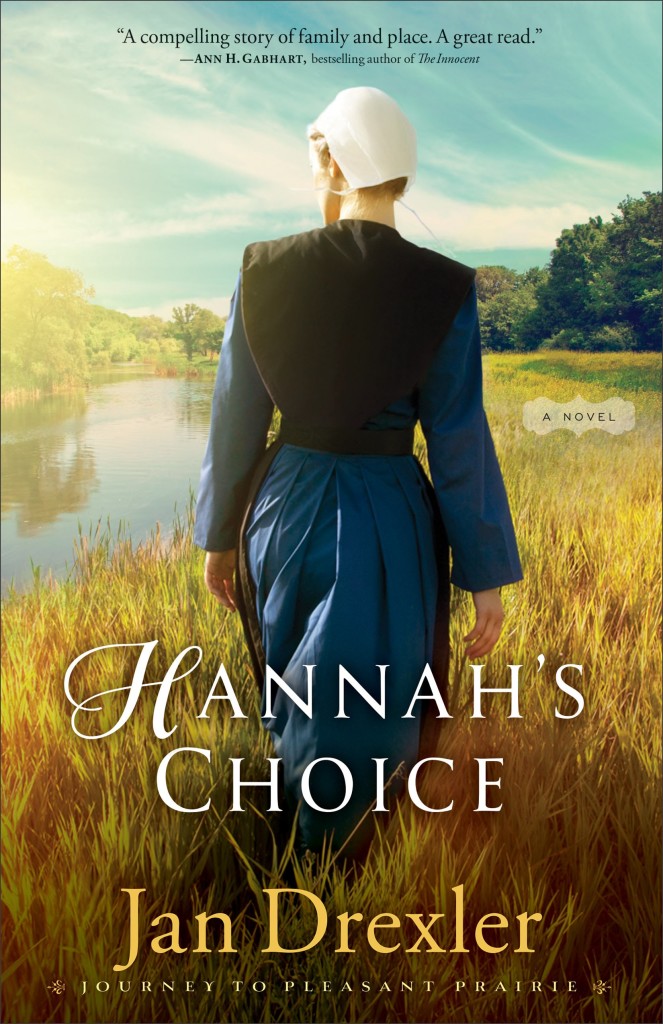 Hannah's Choice by Jan Drexler
Hannah Yoder loves her quiet life on the banks of the Conestoga Creek. In 1842, this corner of Lancaster County is settled and peaceful–yet problems lurk beneath the placid faade. Hannah's father worries about the spread of liberal ideas from their Mennonite and Brethren neighbors. And Hannah blames herself for a tragedy that struck their home nine years ago. She strives to be the one person who can bind the threads of her family together in spite of her mother's ongoing depression and her sister's rejection of their family. But her world is threatening to unravel.
When two young men seek her hand in marriage–one offering the home she craves and the other promising the adventure of following God's call west–Hannah must make a choice. Faithfully perform her duties to her family? Or defy her father and abandon her community?
With a tender hand, Jan Drexler teases out the threads of a romance that will captivate readers in this brand-new Amish historical series.
January, 2016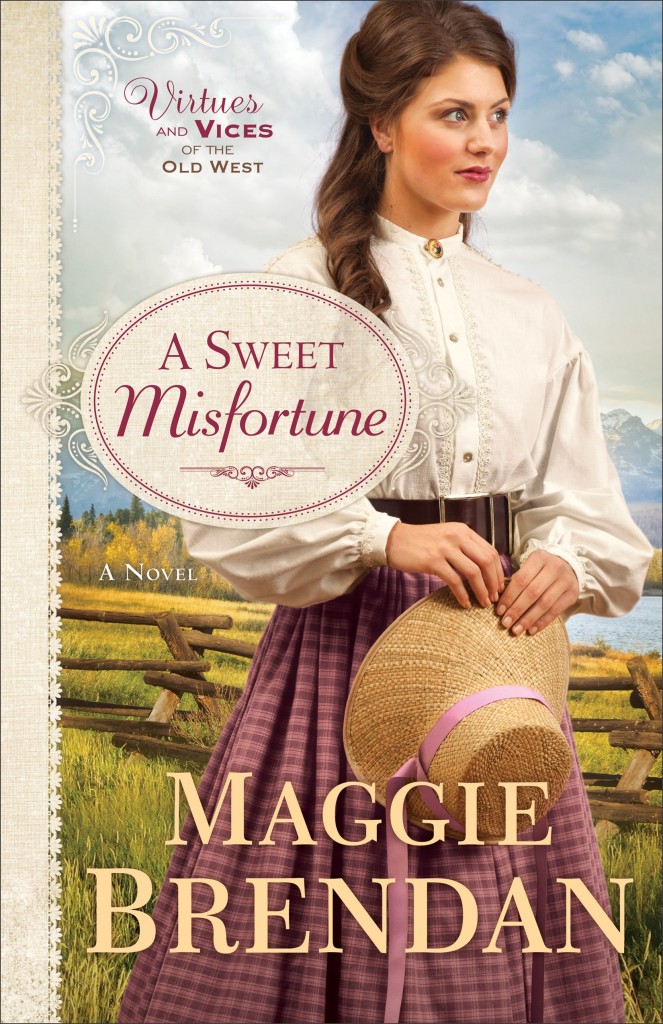 A Sweet Misfortune by Maggie Brendan
Rachel Matthews isn't one to rely on others to take care of her. Destitute and alone, she still wants to make her own way and her own money–even if she's forced into the life of a dance hall girl. Horrified by her circumstances, Rachel's brother sends a friend–the widely admired cattle baron John McIntyre–to rescue her, then sets off to earn enough money to buy back the family ranch. But when months pass without her brother's return, Rachel isn't sure she can take one more day in John McIntyre's home–especially once she discovers that he's the one who holds the deed to her family's ranch.
Sparks fly between this spunky, independent heroine and the ruggedly handsome hero as they navigate the snarled terrain of pride, greed, faith, and love in Maggie Brendan's delightful series set in the Old West.
February, 2016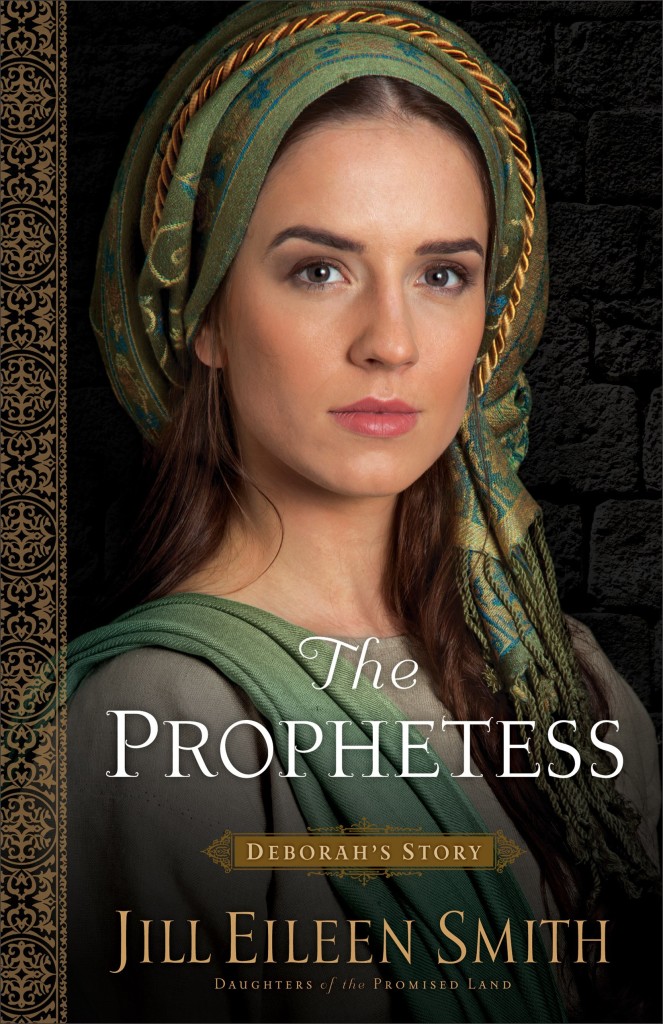 The Prophetess by Jill Eileen Smith
Outspoken and fearless, Deborah has faith in God but struggles to see the potential her own life holds. As an Israelite woman, she'll marry, have a family, and seek to teach her children about Adonai–and those tasks seem to be more than enough to occupy her time. But God has another plan for her. Israel has been under the near constant terror of Canaan's armies for twenty years, and now God has called Deborah to deliver her people from this oppression. Will her family understand? Will her people even believe God's calling on her life? And can the menace of Canaan be stopped?
With her trademark impeccable research and her imaginative storytelling, Jill Eileen Smith brings to life the story of Israel's most powerful woman in a novel that is both intriguing and inspiring.
February, 2016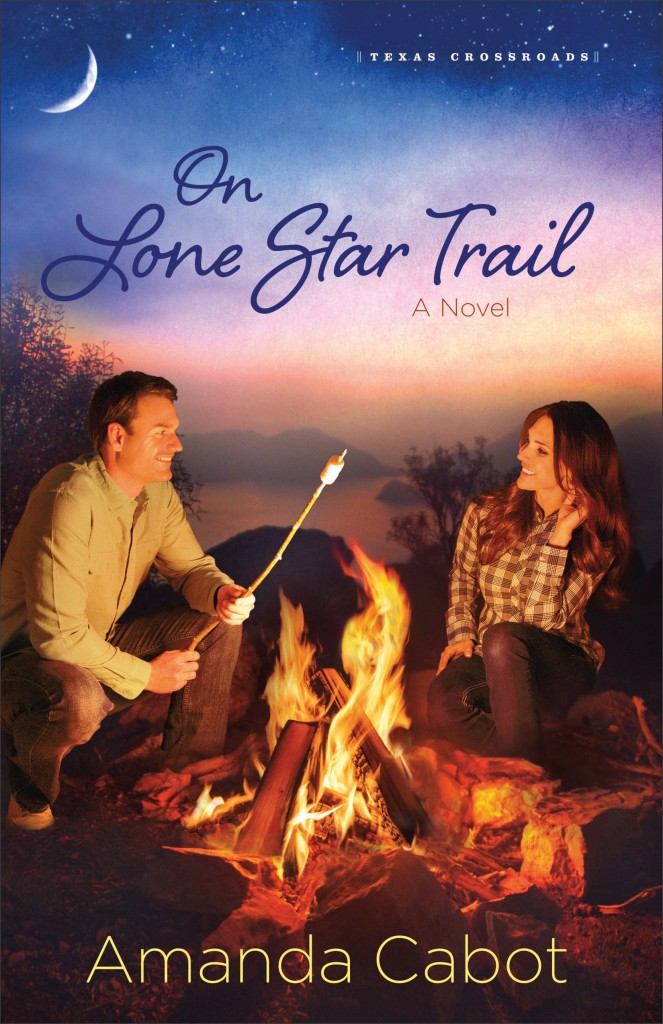 On Lone Star Trail by Amanda Cabot
If there's one thing Gillian Hodge never wants to see again, it's a man on a motorcycle. Her last encounter with one left her right hand crushed, ending her promising career as a concert pianist. But as she heads to Rainbow's End Resort, a sudden thunderstorm causes a motorcycle to crash in front of her.
When TJ Benjamin's wife died, he lost more than his best friend; he lost his faith. He's spent the past year wandering the country on a motorcycle, trying not to think about his future. When he finds himself stranded with a busted bike and a reluctant rescuer, he has to wonder about God's sense of humor.
Can this woman without a future and this man running from his past find romance in the present? Or are they too tied to the way life used to be?
February, 2016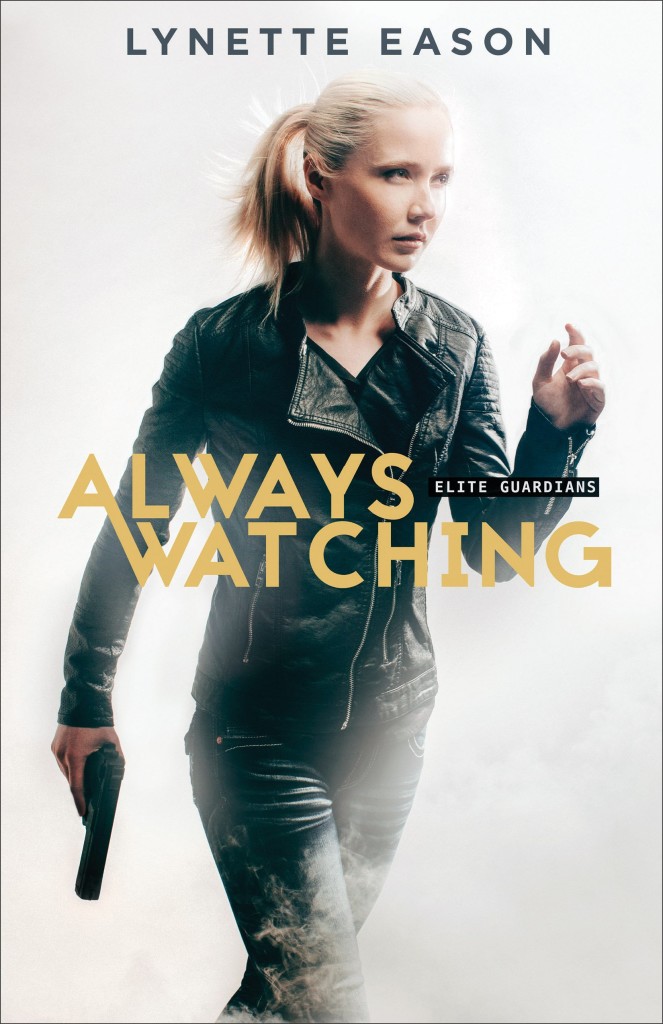 Always Watching by Lynette Eason
The bodyguards of Elite Guardians Agency have more than just skill and prowess in common–they're also all women. When it becomes clear that popular psychiatrist and radio personality Wade Savage has a stalker, his father secretly hires Elite Guardians in order to protect his son.
But when Wade's bodyguard is attacked and nearly killed, agency owner Olivia Edwards must step in and fill the gap. Olivia's skills are about to be tested to the limit as Wade's stalker moves from leaving innocent gifts at his door to threatening those closest to him. Olivia has the feeling that she's next on the list. And to complicate things even further, she realizes that her heart may be in as much danger as her client.
Bestselling author and fan favorite Lynette Eason drops readers right into the action in this fast-paced new series with a unique twist. Readers will love these strong female characters who put it all on the line to save lives.
February, 2016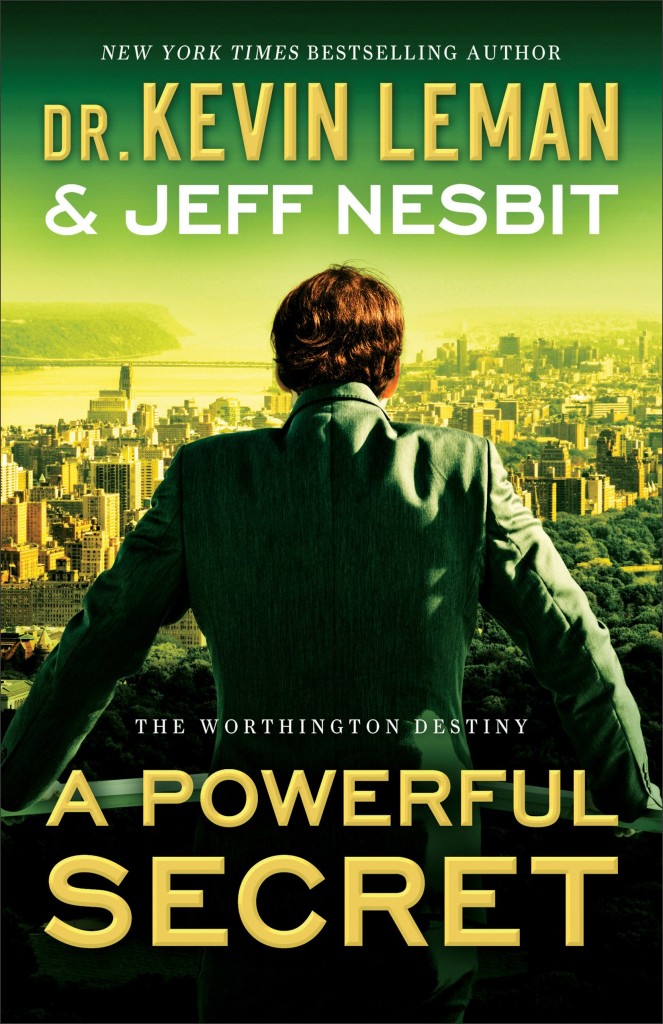 A Powerful Secret by Dr. Kevin Lehman & Jeff Nesbit
Sean Worthington is shocked when he hears his older brother Will announce that he will not run for New York's Senate seat. In fact, he's angry. All of his efforts as Will's campaign manager are now for nothing–and Sean is left to handle questions from the press while Will walks away without a backward glance. Throughout his life, Sean has felt like an outsider in his own family. And not being told about his brother's plans is just one more piece of evidence that he's right.
Tired of being the odd one out, Sean is determined to forge his own path. Little does he know that it's not easy to escape your family–especially when a powerful secret from the past threatens to explode everything Sean ever believed.
Bestselling author, psychologist, and birth order expert Dr. Kevin Leman and novelist and journalist Jeff Nesbit are back with another intrigue-filled look inside the influential Worthington family.
March, 2016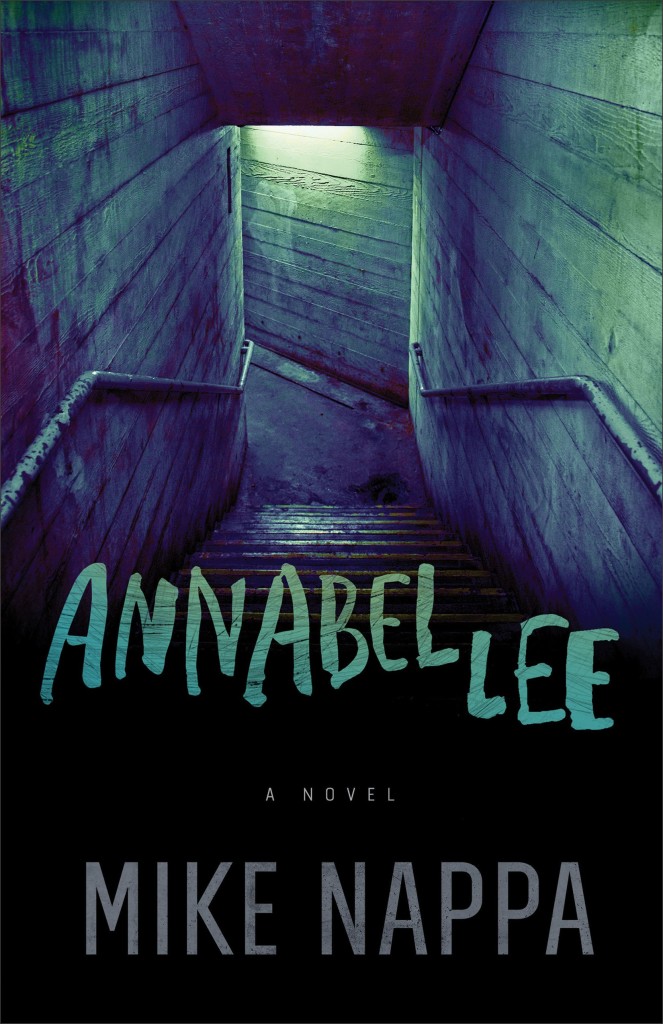 Fourteen miles east of Peachtree, Alabama, a secret is hidden. That secret's name is Annabel Lee Truckson, and even she doesn't know why her mysterious uncle has stowed her deep underground in a military-style bunker. He's left her with a few German words, a barely-controlled guard dog, and a single command: "Don't open that door for anybody, you got it? Not even me."
Above ground, a former Army sniper called The Mute and an enigmatic "Dr. Smith" know about the girl. As the race begins to find her, the tension builds. Who wants to set her free? Why does the other want to keep her captive forever? Who will reach her first?
Private investigators Trudi Coffey and Samuel Hill need to piece together the clues and stay alive long enough to retrieve the girl–before it's too late.
With its stunning writing and relentless pace, Annabel Lee will captivate readers from the first page.
March, 2016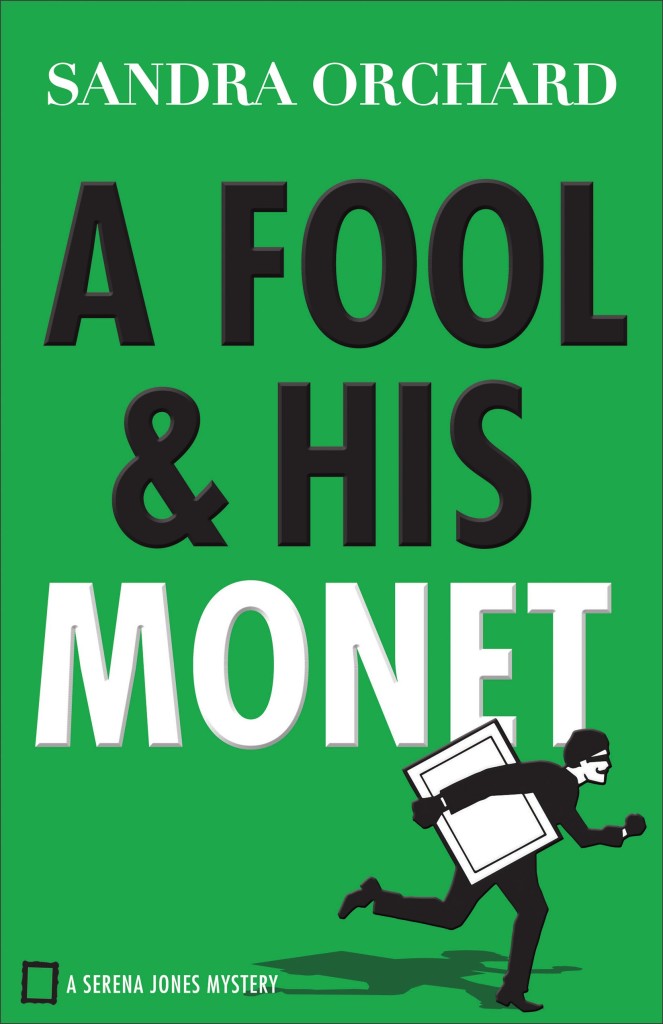 A Fool & His Monet by Sandra Orchard
Serena Jones has a passion for recovering lost and stolen art–one that's surpassed only by her zeal to uncover the truth about the art thief who murdered her grandfather. She's joined the FBI Art Crime Team with the secret hope that one of her cases will lead to his killer. Now, despite her mother's pleas to do something safer–like get married–Serena's learning how to go undercover to catch thieves and black market traders.
When a local museum discovers an irreplaceable Monet missing, Jones leaps into action. The clues point in different directions, and her boss orders her to cease investigating her most promising suspect. But determined to solve the case and perhaps discover another clue in her grandfather's murder, she pushes ahead, regardless of the danger.
With spunk, humor, and plenty of heart-stopping moments, Sandra Orchard gives readers an exciting string of cases to crack and a character they'll love to watch solve them.
March, 2016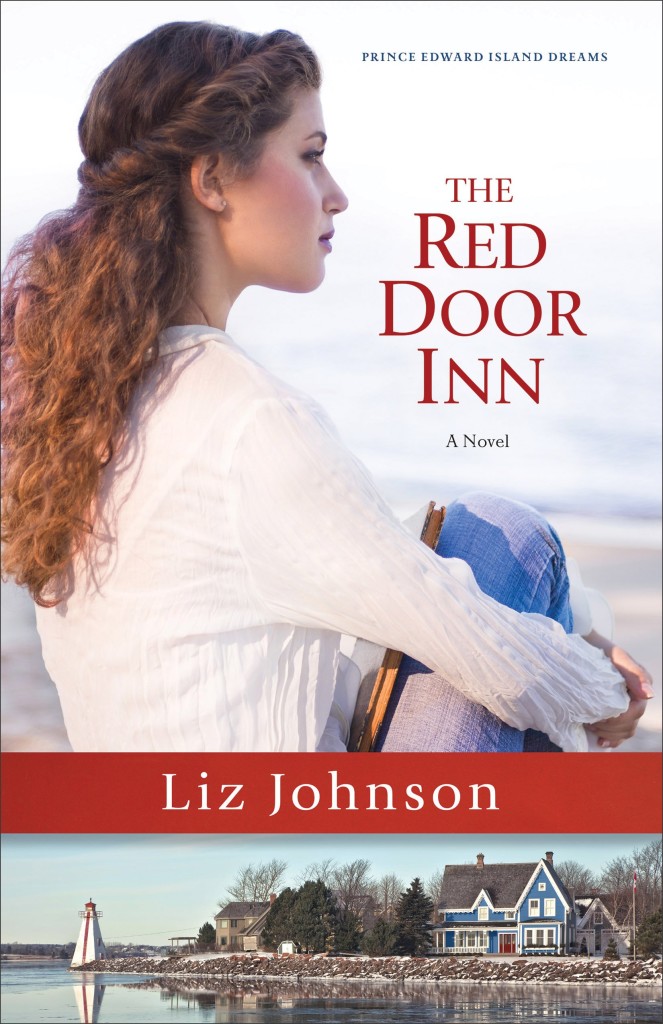 The Red Door Inn by Liz Johnson
Marie Carrington is running from a host of bad memories. Broke and desperate, she's hoping to find safety and sanctuary on Prince Edward Island, where she reluctantly agrees to help decorate a renovated bed-and-breakfast before it opens for prime tourist season.
Seth Sloane didn't move three thousand miles to work on his uncle's B&B so he could babysit a woman with a taste for expensive antiques and a bewildering habit of jumping every time he brushes past her. He came to help restore the old Victorian–and to forget about the fiancée who broke his heart.
The only thing Marie and Seth agree on is that getting the Red Door Inn ready to open in just three months will take everything they've got. Can these two wounded souls find hope, healing, and perhaps a bit of romance on this beautiful island?
Step into the Red Door Inn, a lovely home away from home tucked along the north shore of fabled Prince Edward Island. It's a place where the wounded come to heal, the broken find forgiveness, and the lonely find a family. Won't you stay for the season?
March, 2016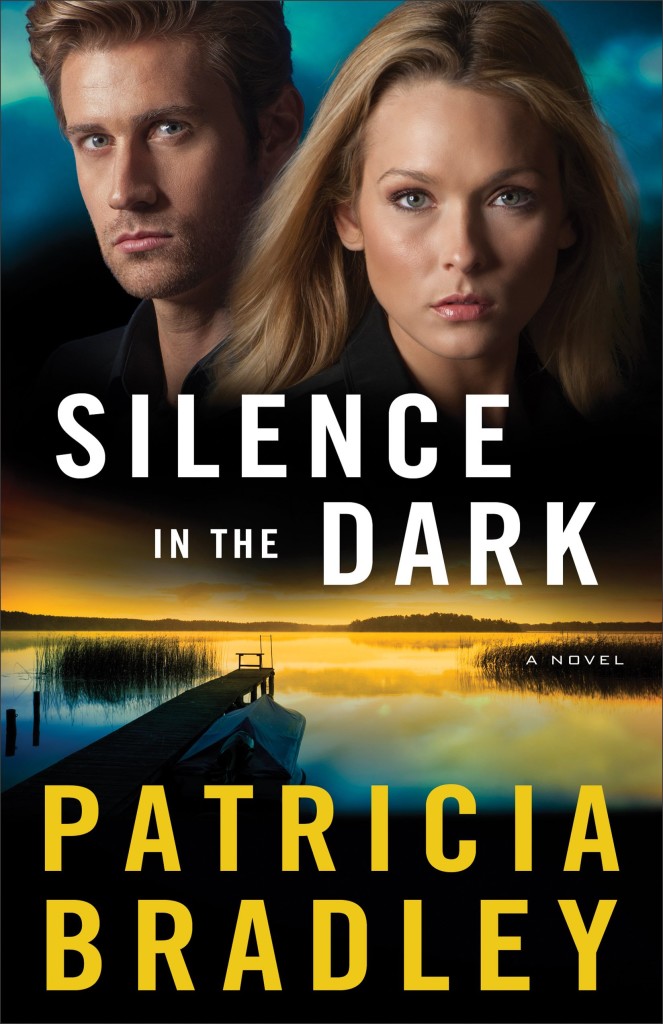 Silence in the Dark by Patricia Bradley
Two years ago, Bailey Adams broke off her engagement to Danny Maxwell and fled Logan Point for the mission field in Chihuahua, Mexico. Now she's about to return home to the States, but there's just one problem. After Bailey meets with the uncle of one of the mission children in the city, she barely escapes a sudden danger. Now she's on the run–she just doesn't know from whom. To make matters worse, people who help her along the way find themselves in danger too–including Danny. Who is after her? Will they ever let up? And in the midst of the chaos, can Bailey keep herself from falling in love with her rescuer all over again?
With lean, fast-paced prose that keeps readers turning the pages, Patricia Bradley pens a superb story of suspense and second chances.
April, 2016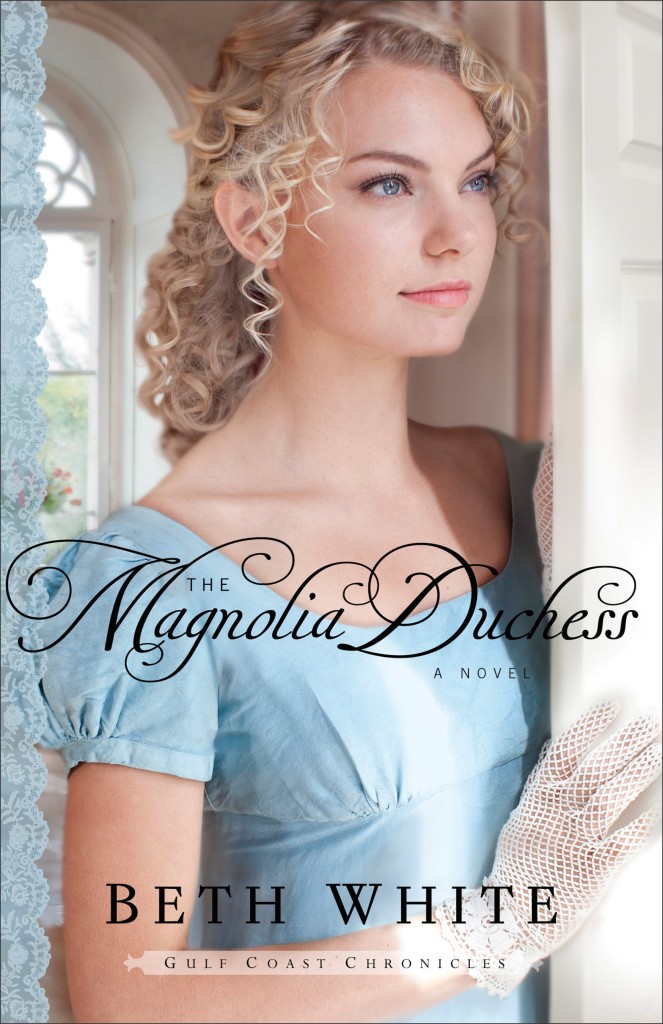 The Magnolia Duchess by Beth White
Fiona Lanier is the only woman in the tiny Gulf Coast settlement of Navy Cove. While her shipbuilding family races to fill the demand for American ships brought by the War of 1812, Fiona tries to rescue her brother who was forced into service by the British Navy.
Lieutenant Charlie Kincaid has been undercover for six months, obtaining information vital to the planned British invasion of New Orleans. When a summer storm south of Mobile Bay wrecks his ship and scatters the crew, Charlie suffers a head injury, ultimately collapsing in the arms of a beautiful mermaid who seems eerily familiar. As Charlie's memory returns in agonizing jags and crashes, he and Fiona discover that falling in love may be as inevitable as the tide. But when political loyalties begin to collide, they'll each have to decide where their true heart lies.
April, 2016