I love Thomas Nelson for their innovative thinking when it comes to fiction penned by Christian writers and their willingness to break away from traditionally favoured CF covers when the book demands it. So, I find plenty to love in this batch of 2018 arrivals.
Hands down, Joanne Bischof's Sons of Blackbird Mountain is the book I'm most anticipating. I have no doubt she will be able to follow up beautifully from her beloved Charlie Lionheart with this story. Check out the synopsis! I'm feeling emotional just reading it, knowing the skill with which Jo wields words. The cover is a lovely mix of a more traditional looking model, but the styling is fresh and beautiful. The other covers that immediately draw me in are Catherine West's (love the colours and the book), Elizabeth Byler Younts' (the water effect is stunning), Rachel McMillan's (genre perfect!) and Alessandro D'Avenia's.  Alessandro's (a translation from his Italian novel) sounds excellent and the cover and title are gripping. Not only are the aforementioned covers eye-catching, they seem to capture the style and/or period of the stories inside. Love that! Similarly, Mario Escobar's is a translation from the original Spanish and sounds like a tremendous read. The cover speaks to me, too!
Thrilled to see Charles Martin has another book on its way with a cover stylised in a similar fashion to Long Way Gone, this time blending in a war medal into the cover rather than a guitar. Melanie Dickerson's treatment of Aladdin sounds fantastic, Nadine Brandes', Rachel Hauck's, and Rachel Linden's intrigue.
Love Denise Hunter's novels and this cover is lovely, with the exception of the series banner at the top. When I first saw it, I thought it was the white strip often used to identify an ARC (advance reader copy)! Oopsie 😉
I haven't mentioned every book here, but overall these covers really appeal and the majority of these stories are on my wishlist!
How about you? Can't wait to chat with you about your thoughts on these stories and covers.
NOTE: Be sure to click on the title links to pre-order as they are all available on Amazon, and learn more about the authors by visiting their websites
*****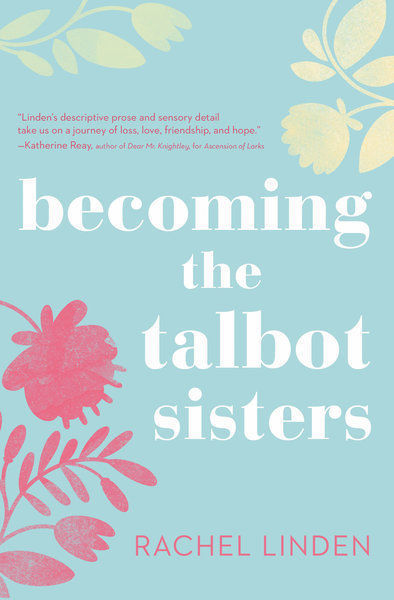 Becoming the Talbot Sisters by Rachel Linden
A Novel of Two Sisters and the Courage that Unites Them
Sisters Waverly Ross and Charlie Talbot have spent all of their adult lives on separate continents pursuing their very different dreams and dealing with life's hurdles independent of each other. But when the aunt who raised them passes away, they come together again only to realize how desperately they need each other.
Celebrity chef Waverly Ross has built a successful career with her home entertaining show Simply Perfect, but she and her husband have never been able to realize the true desire of Waverly's heart: to become a mother. In the midst of grief over losing their Aunt Mae, Waverly opens up to Charlie about her inability to have children and is caught off guard when her twin sister offers the selfless gift of surrogacy.
Charlie Talbot is an international aid worker living in Budapest, Hungary, away from what little family she has left, until her aunt's death brings her back to the small town of Watley, Ohio. After years spent in an occupation helping others, she realizes she's done little to build a life of her own and is struck by the intense desire to mend the brokenness between herself and her sister.
When a pregnant Charlie returns to Budapest, she finds that circumstances at work have shifted, and she is in danger of losing her job. She's forced to try to hide her pregnancy from her boss and an unsettlingly attractive colleague, Dr. Johan Kruger. Meanwhile Waverly discovers that Simply Perfect is in danger of cancellation unless she can find a way to boost ratings.
When Waverly shows up unexpectedly in Budapest with a plan to rescue Simply Perfect, the sisters embark on an adventure that could save them both from occupational hazards, but their trip takes a surprising detour. Waverly and Charlie haven't had to rely on each other since they were kids, but on an unforeseen journey across Central Europe they must come together to face their fears, find their courage, and fight for what they love.
April 2018
Honeysuckle Dreams by Denise Hunter
A Blue Ridge Romance 
After Brady Collins' ex-wife dies, he receives devastating news—his nine-month-old son Sam isn't his son at all. And Sam's wealthy maternal grandparents want custody of the child. Brady knows he's in for the fight of his life. But regardless of what any blood test says, Sam is his son, and Brady will go to any lengths to keep him.
Brady's attorney tips him off that one major life change would virtually assure him of winning guardianship of baby Sam at the final hearing: an impending marriage. And his friend Hope is willing to step in as the loving and devoted fiance.
Local radio celebrity Hope Daniels has been driven by a solitary goal her entire life, and after a happy accident she's finally offered her dream job. But if the truth comes out about her arrangement with Brady, she may miss the chance of a lifetime and stand in the way of a dear friend's dreams.
As Brady and Hope make sacrifices to help each other in their times of need, they risk uncovering a truth neither of them expects to find.
May 2018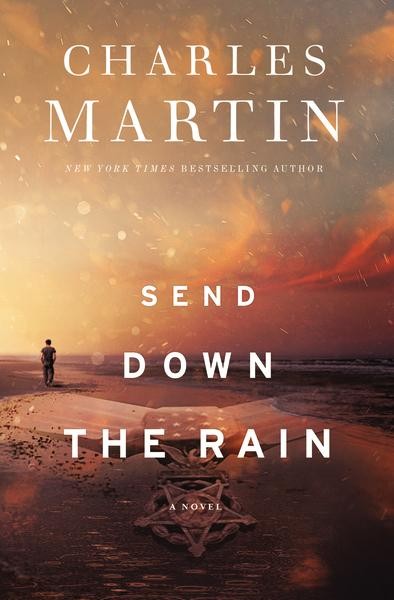 Send Down the Rain by Charles Martin
From the New York Times bestselling author of The Mountain Between Us comes a new, spellbinding story of buried secrets, lost love, and the promise of second chances.
Allie is still recovering from the loss of her family's beloved waterfront restaurant on Florida's Gulf Coast when she loses her second husband to a terrifying highway accident. Devastated and losing hope, she shudders to contemplate the future—until a cherished person from her past returns.
Joseph has been adrift for many years, wounded in both body and spirit and unable to come to terms with the trauma of his Vietnam War experiences. Just as he resolves to abandon his search for peace and live alone at a remote cabin in the Carolina mountains, he discovers a mother and her two small children lost in the forest. A man of character and strength, he instinctively steps in to help them get back to their home in Florida. There he will return to his own hometown—and witness the accident that launches a bittersweet reunion with his childhood sweetheart, Allie.
When Joseph offers to help Allie rebuild her restaurant, it seems the flame may reignite—until a 45-year-old secret from the past begins to emerge, threatening to destroy all hope for their second chance at love.
In Send Down the Rain, Charles Martin proves himself to be a storyteller of great wisdom and compassion who bears witness to the dreams we cherish, the struggles we face, and the strengths we must summon when life seems to threaten what we hold most dear.
May 2018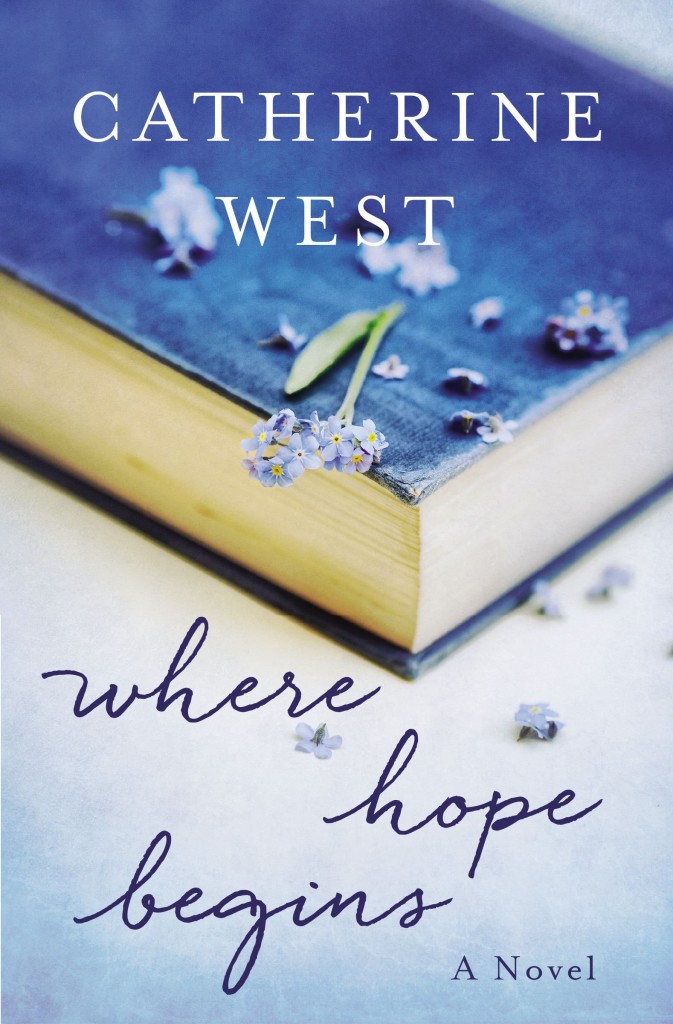 Where Hope Begins by Catherine West
In the aftermath of her husband's act of adultery and abandonment, Savannah must finally face the ghosts that haunt her and discover for herself whether authentic faith, grace, and ultimate healing really do exist.
When her husband of twenty-one years leaves her, Savannah Barrington believes she's lost almost everything she's ever loved. With her daughter in college and her son in boarding school, Savannah retreats to her parents' lake house in the Berkshires, where hope and healing come in the form of an old woman's wisdom, a little girl's laughter, a touch of magic, and a handsome man who's willing to risk his own heart to prove she's still worth loving.
But when her husband asks to reconcile, Savannah is faced with the hardest challenge of all: Forgiving the unforgivable. Somehow she must find freedom from the chains of their past and move forward, or face an unknown future without him.
May 2018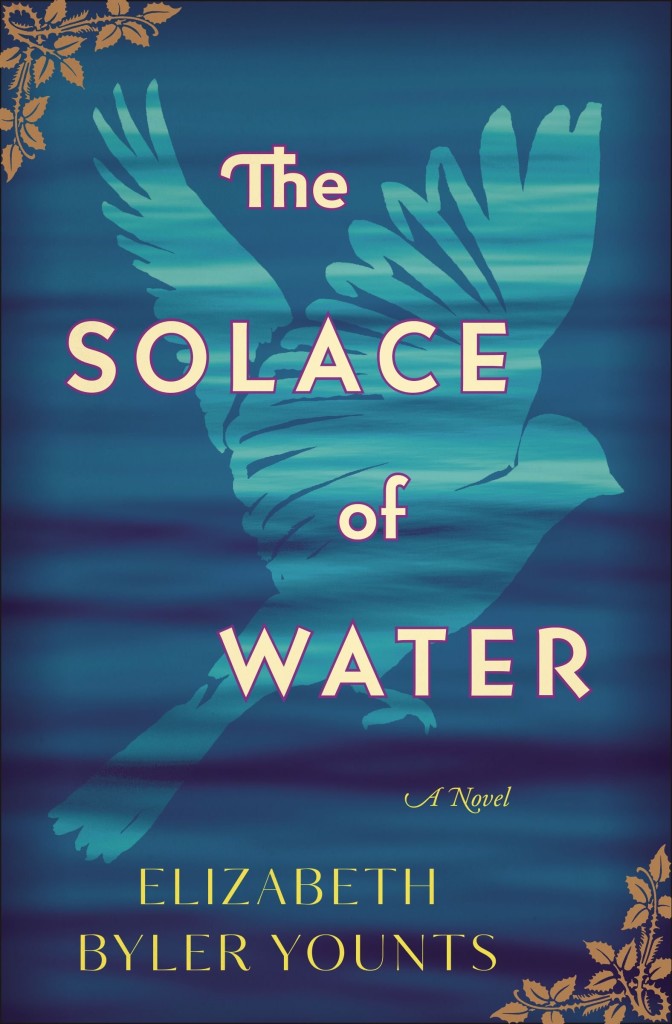 The Solace of Water by Elizabeth Byler Younts
After the loss of her young son, Carver, an African-American preacher's wife named Delilah Evans moves with her family from Montgomery, Alabama, to Sinking Creek, Pennsylvania, for a fresh start. The last thing she could have imagined was becoming friends with Emma Mullet, a reclusive Amish woman.
Emma is fighting personal battles of her own and feels estranged from her small Amish community. The secrets that have kept her isolated from her own community serve to unite her in an unlikely friendship with Delilah.
Sparrow, Delilah's eldest daughter, knows she is responsible for the death of her little brother. When tensions at home become unbearable, she seeks solace at Emma's house, becoming the surrogate daughter Emma has always wanted. Sparrow, however, is hiding secrets of her own, secrets that could sever all ties to her safe refuge.
Life for these three gets harder when church and social issues confront them, causing rifts within Sinking Creek's three distinct communities: whites, blacks, and Amish. When their carefully protected secrets come to light, there seems to be little hope for friendship, restoration, or even forgiveness. But when the unthinkable happens, Delilah and Emma find themselves looking into the mirror of their own self-deceptions and are forced to make a choice that will set the way of their future.
June 2018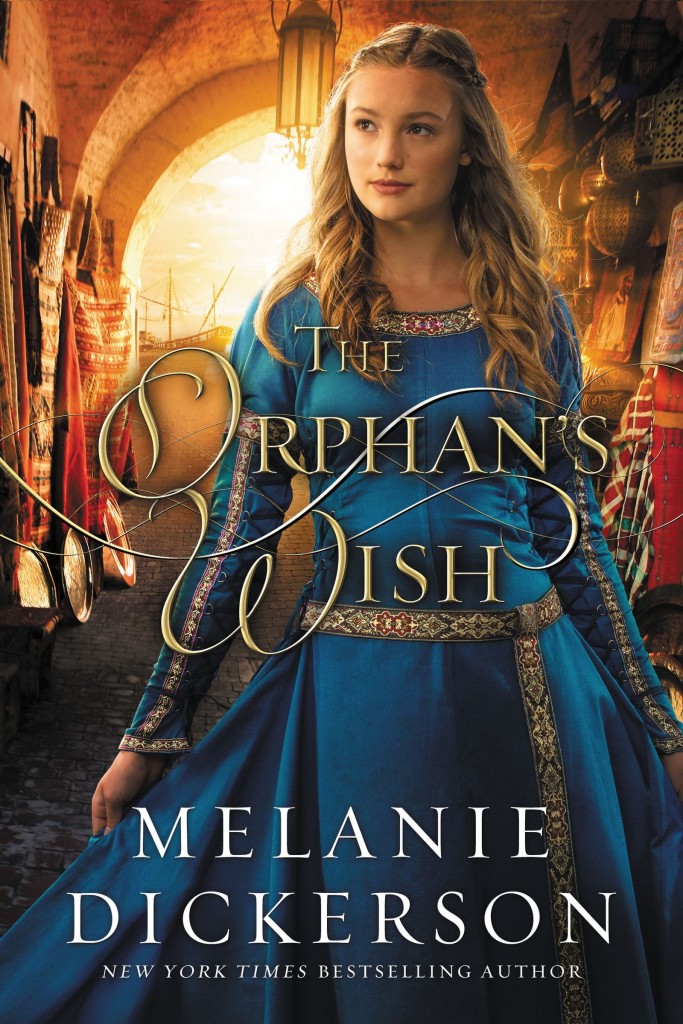 The Orphan's Wish by Melanie Dickerson
From the streets of the Holy Land to an orphanage in a faraway kingdom, Aladdin has grown up alone. Until he meets Kirstyn. With a father who is the duke of Hagenheim and a mother who is the patroness of the orphanage where Aladdin lives, Kirstyn is a member of the most powerful family in the land . . . and way out of his league. Despite the difference in their stations, Aladdin quickly becomes Kirstyn's favorite companion for taking walks in the forest, and their childhood friendship grows along with them.
Through his scrappy skills, intelligence, and hard work, Aladdin earns a position serving in the duke's house. But he knows it isn't enough to grant him his one desire: Kirstyn's hand in marriage. If he hopes to change his station in life and feel worthy of marrying Kirstyn, he must leave Hagenheim to seek his fortune.
But once Aladdin leaves, no one is around to protect Kirstyn, and the greedy men desperate to take advantage of her father's wealth take notice. Now, more than Aladdin's background stands in the way of the future he's worked so hard to obtain. His only hope is to rescue Kirstyn and somehow manage to win her hand as well.
June 2018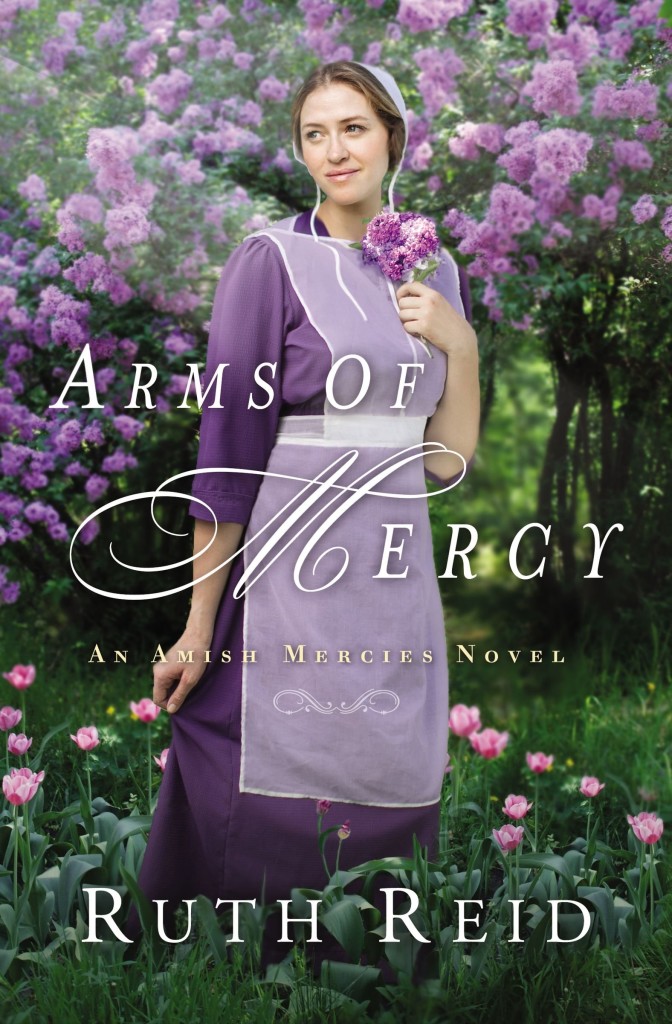 Arms of Mercy by Ruth Reid
An Amish Mercies Novel
On the eve of a new year, Catherine Glick is expecting Zach, her bu of five years, to propose, but instead, the unexpected arrival of an old boyfriend, Elijah Graber, causes her life to spiral out of control. Acting nothing like herself, she proposes marriage to Zach. But he is not only unreceptive, he's upset by her boldness—by her desperation. Disheartened by his rejection, Catherine leaves for Florida to work in her cousin's bakery.
Elijah Graber knows that he hurt Catherine when he left their Amish district six years ago, and he's come back to explain his actions—even if it means following her to Florida to do so. He sets out to win her trust and hopefully her heart back on the two-day journey from northern Michigan to Florida.
But when he arrives in Florida, Elijah learns Catherine never arrived at her destination. Little does he know that a tragic bus accident has taken her away . . . possibly forever.
Waking up from a drug-induced coma following surgery, Catherine doesn't know where she is or who she is. Her past is a blur. Her future is bleak. And after spending extensive time in the hospital, she's on the mend physically, but her memory is still a blank slate. With nowhere to go, she accepts a job as a cook on a ranch for disabled children. Adapting to farm life and bonding with the children is no problem, but feeling at home with the withdrawn ranch owner, a retired doctor, is another story. With supernatural nudging for Elijah to keep searching, will their lives intersect in her new world? And will the rancher's past help or hinder Catherine from discovering her future?
June 2018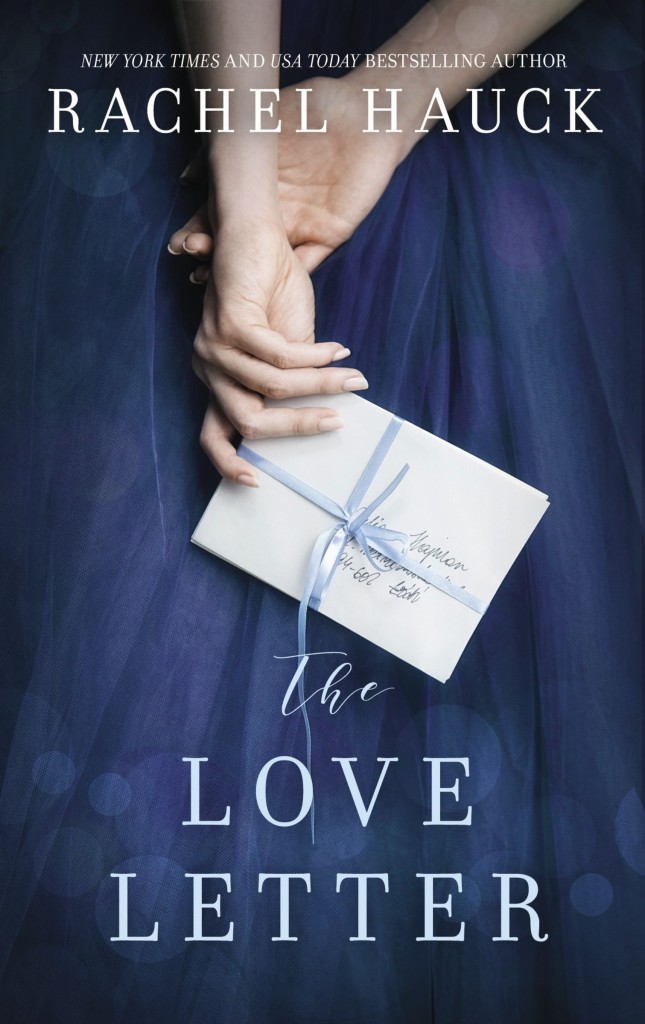 The Love Letter by Rachel Hauck
With the colonies at war and his country divided, Hamilton Lightfoot must choose sides: Fight for the British Crown or for the Independence of America. But after witnessing the death of his family at the hands of redcoats, he fears he'll fight for revenge instead of honor. On the verge of a great battle, he pens a letter to Esther, the woman he loves.
Esther Longfellow is in love with Hamilton, but her father is a loyalist, living in upcountry South Carolina and working for a wealthy British lord. When the Revolutionary War comes to her doorstep she is forced to choose between devotion to her father and her love for Hamilton.
Chloe Daschle is the daughter of Hollywood royalty—a great director and an Oscar-winning actress. Yet her career has taken an unexpected turn: She's the queen of death scenes. Trying to break out, she accepts a supporting role in a revolutionary war film. But she longs for the perfect role and the perfect real-life romance. Does happily ever after only exist in the movies?
After a life-changing tragedy, MIT graduate Jesse Gates decides to leave his life behind and move to LA to try his hand at acting and screenwriting. When he finds a page from one of his ancestor's letters, he becomes consumed with the love he finds there. Determined to help his grandfather find happiness at the end of his life, Jesse writes and sells a screenplay based on the events surrounding the lost love of previous generations.
When Jesse meets the woman he has cast to play Esther Longfellow—his grandfather's one true love—the stories of all four collide across time and space. The love letter from the past might have more power to affect the future than any of them could have imagined.
June 2018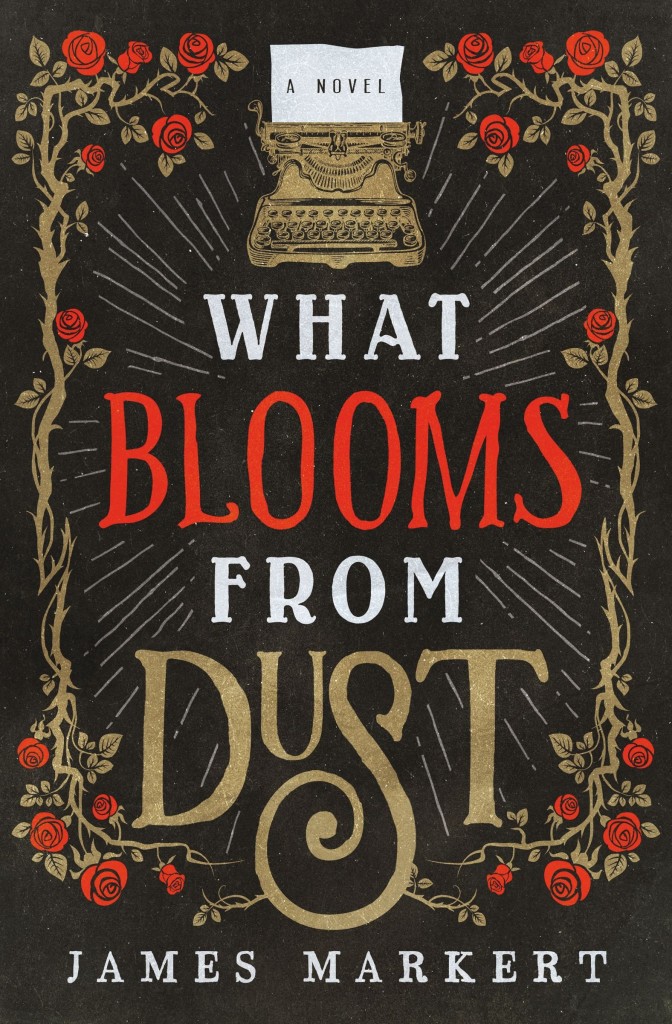 What Blooms from the Dust by James Markert
Just as Jeremiah Goodbye is set to meet his fate in the electric chair, a tornado tears down the prison walls, and he is given a second chance at life. With the flip of a coin, he decides to return to his home town of Nowhere, Oklahoma, to settle the score with his twin brother Josiah. But upon his escape, he enters a world he doesn't recognize—one that has been overtaken by the Dust Bowl. And the gift he once relied on to guide him is as unrecognizable as the path back to Nowhere.
After one jolt in Old Sparky, Jeremiah sees things more clearly and begins to question the mysterious circumstances surrounding the murders he was accused of. On his journey home, he accidentally rescues a young boy who follows him the rest of the way, and the pair arrive at their destination where they are greeted by fearful townspeople. When the Black Sunday storm hits the very next day, the residents of Nowhere finally begin to let the past few years of hardship bury them under the weight of all that dust.
Unlikely heroes, Jeremiah and his new companion, Peter Cotton, try to protect the townspeople from themselves, but Jeremiah must face his nightmares and free himself from the guilt of flipping the coin on those men who died.
Filled with mystery and magic, What Blooms from Dust is the story of finding hope in the midst of darkness and discovering the beauty of unexpected kindness.
June 2018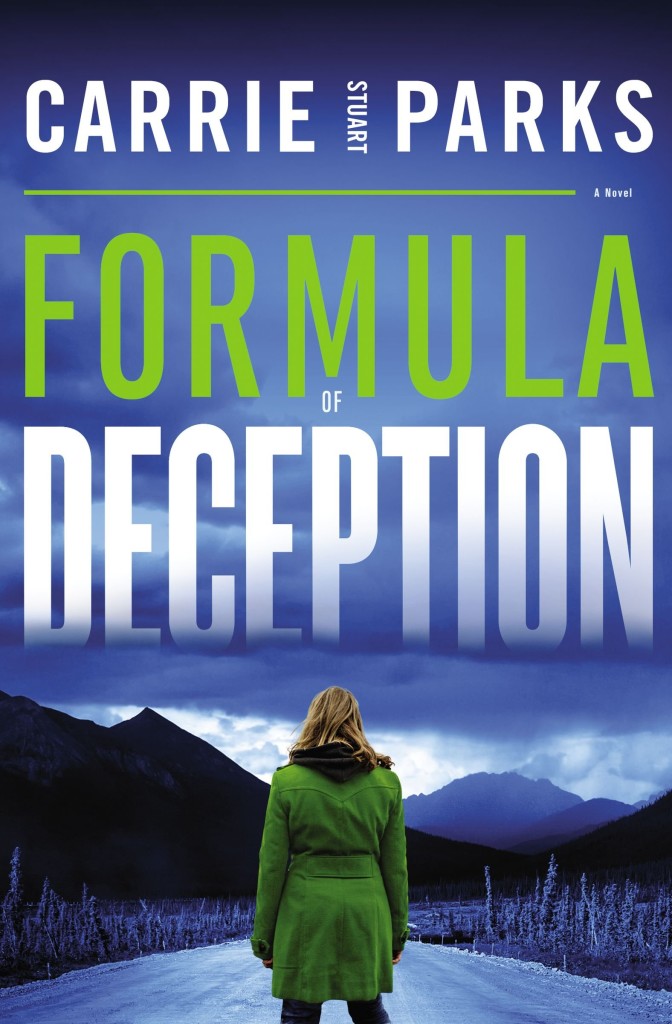 Formula of Deception by Carrie Stuart Parks
When her twin sister was murdered, Murphy Anderson changed her name and appearance and moved to Kodiak to avoid the press and publicity. But when local authorities discover she's an artist and request her help in drawing a dying man's memories, she unintentionally ends up in the limelight again—and may be back in the killer's crosshairs.
The memory that Murphy was asked to draw was from an Alaskan hunter who discovered five bodies on remote Ruuwaq Island ten years ago, but has only shared the information with the police now that he's dying of cancer. When they go to the island to investigate, no skeletons remain but there is evidence that the bodies may have been deliberately destroyed. But the big discovery is of a World War II Quonset hut.
As one by one the people who were at the hut die, Murphy knows there is something much deeper at stake. What happened there during WWII? And who is willing to kill to keep those secrets buried?
July 2018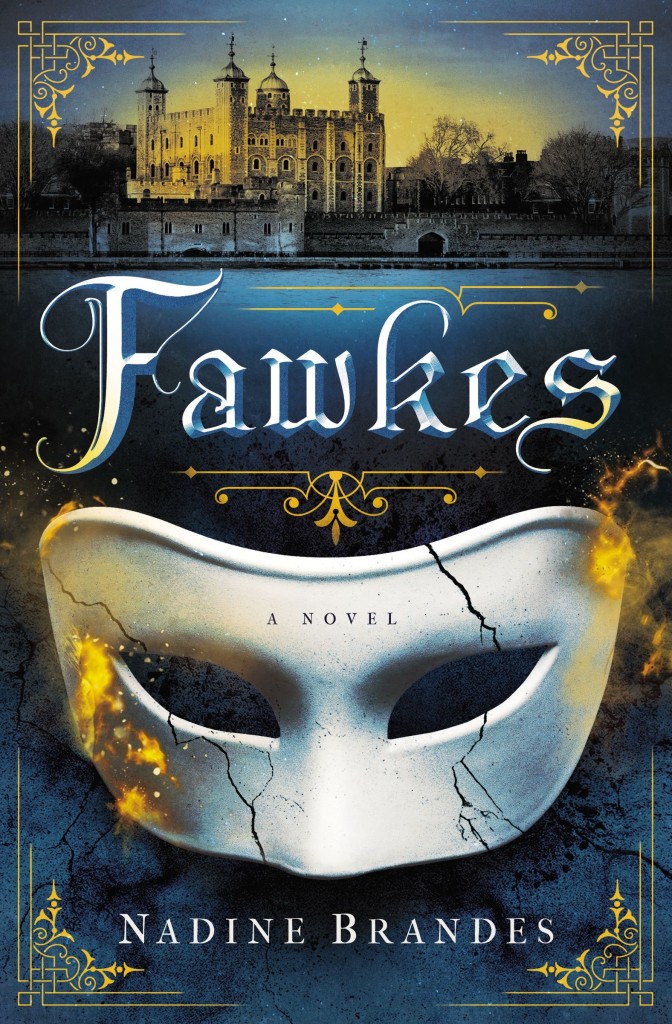 Thomas Fawkes is turning to stone, and the only cure to the Stone Plague is to join his father's plot to assassinate the king of England.
Silent wars leave the most carnage. The wars that are never declared, but are carried out in dark alleys with masks and hidden knives. Wars where color power alters the natural rhythm of 17th century London. And when the king calls for peace, no one listens until he finally calls for death.
But what if death finds him first?
Keepers think the Igniters caused the plague. Igniters think the Keepers did it. But all Thomas knows is that the Stone Plague infecting his eye is spreading. And if he doesn't do something soon, he'll be a lifeless statue. So when his Keeper father, Guy Fawkes, invites him to join the Gunpowder Plot—claiming it will put an end to the plague—Thomas is in.
The plan: use 36 barrels of gunpowder to blow up the Igniter King.
The problem: Doing so will destroy the family of the girl Thomas loves. But backing out of the plot will send his father and the other plotters to the gallows. To save one, Thomas will lose the other.
No matter Thomas's choice, one thing is clear: once the decision is made and the color masks have been put on, there's no turning back.
July 2018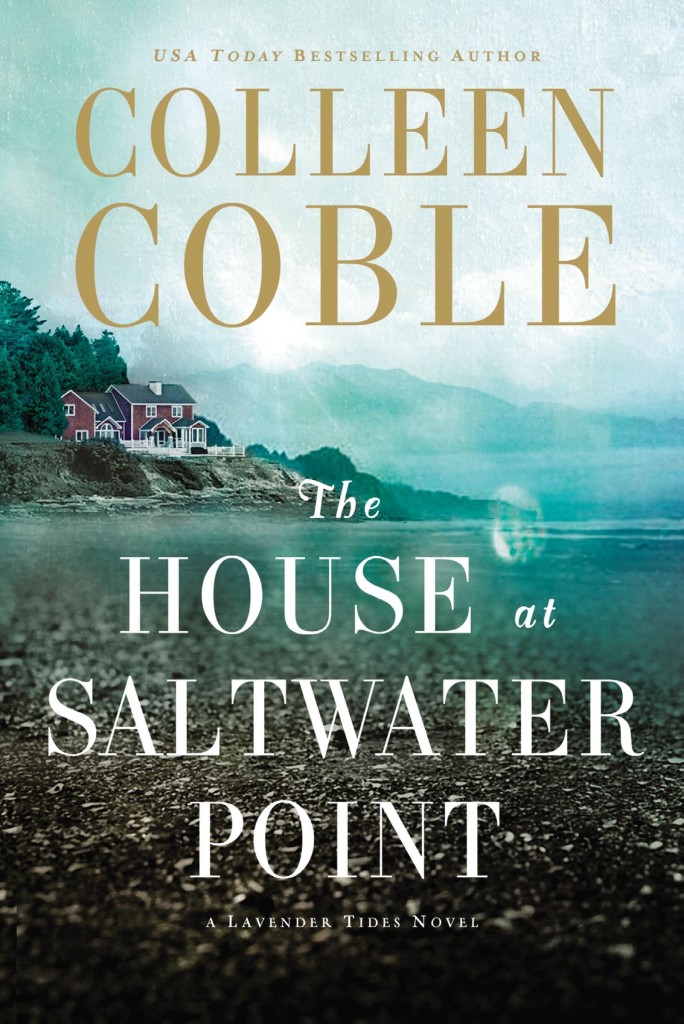 The House at Saltwater Point by Colleen Coble
A Lavender Tides Novel
Ellie Blackmore is making a name for herself as a young house flipper. But when her sister disappears, she can't focus on anything but finding out what really happened. Blood on the floor might indicate that MacKenzie was killed and her body was removed.
Ellie is at odds with Grayson Bradshaw, the handsome Coast Guard intelligence officer who thinks MacKenzie faked her own death and is off enjoying her ill-gotten gains: billions of dollars in cocaine.
They both want the truth, but truth—and family—is often more complex than it may first appear.
July 2018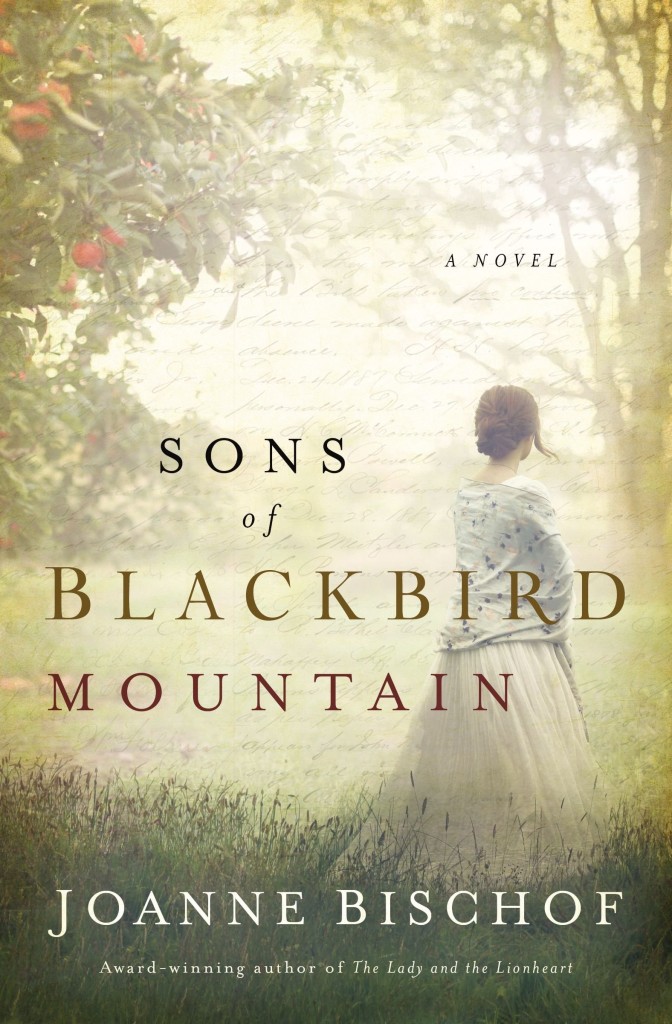 Sons of Blackbird Mountain by Joanne Bischof
A Blackbird Mountain Novel
When Aven Norgaard leaves Norway to serve as housekeeper to her late husband's cousins in Appalachia, she expects lads in need of care, not three grown men—each in need of a wife and bound by a powerful brotherhood. As the men carve out a living by brewing artisan liquor, young Haakon's pursuit tempts Aven's lonely spirit . . . but it is his deaf brother, Thor, whose silent strength shows her the depths of real love.
Unable to speak to any woman, Thor Norgaard never anticipates Aven will befriend him, let alone treat him as her safe harbor. Though hard cider is their livelihood and his greatest talent, he fights his way to sobriety with Haakon's help, defying the bottle for Aven's hand—only to face a battle of the heart that tests even the strongest bonds of brotherhood.
July 2018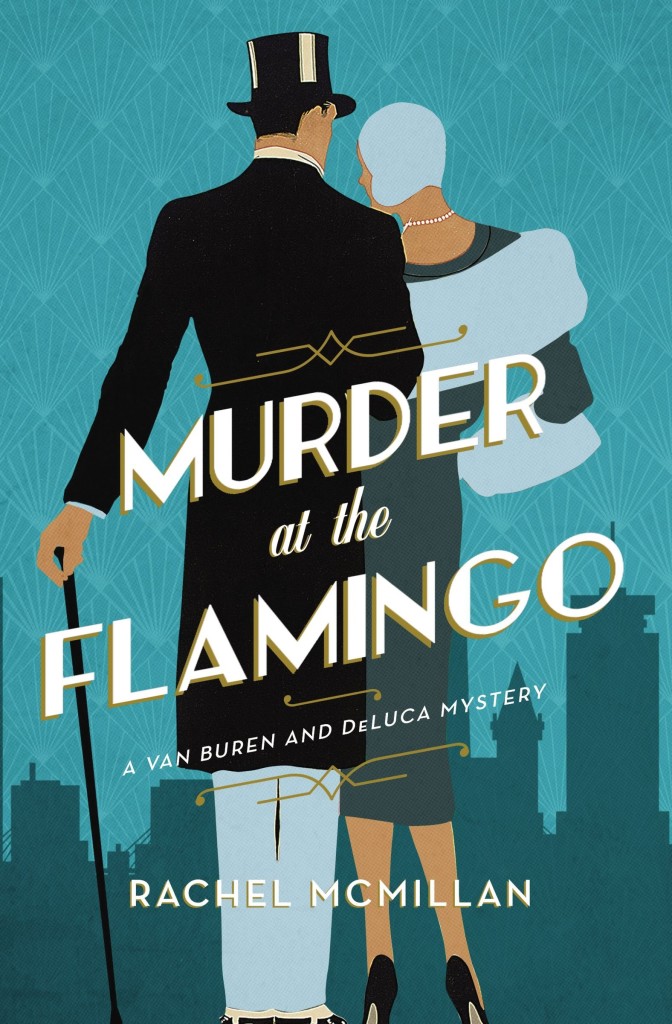 Murder at the Flamingo by Rachel McMillan
A Van Buren & DeLuca Mystery
If Hamish DeLuca spent less time with his nose in a history book or studying for the bar exam, he might finally have the courage to ask a girl to dance at the Palais Royale. But despite his romantic nature, Hamish has always been shy and lacking the confidence of his friend and cousin, Luca Valari, who has invited Hamish to join him in Boston for the summer. Luca has just purchased a new dance club, The Flamingo, and could use Hamish's math and accounting skills to keep the books alongside Luca's "right hand man" Reggie Van Buren.
Regina "Reggie" Van Buren, daughter of a wealthy pastor and heir to a New Haven fortune, is determined to make a life as the self-sufficient city girl she sees in her favorite Jean Arthur and Katharine Hepburn pictures. After a humiliating tea party, Reggie bids goodbye to fine china and the man her parents expect her to marry and escapes to Boston. Finding an easy secretarial job with the suave Luca Valari and a room at Miss Clara's Boarding house in the North End, Reggie soon adapts to a world beyond servants and ironed linens. Her romantic prospects alight, too, when she sets eyes on Luca's cousin Hamish.
When a corpse is discovered at The Flamingo, Hamish and Reggie trade ledgers and book-keeping for sleuthing skills. But the truth comes at a high price for Hamish who discovers a dark side to his beloved cousin and is forced to choose between loyalty and his conscience.
July 2018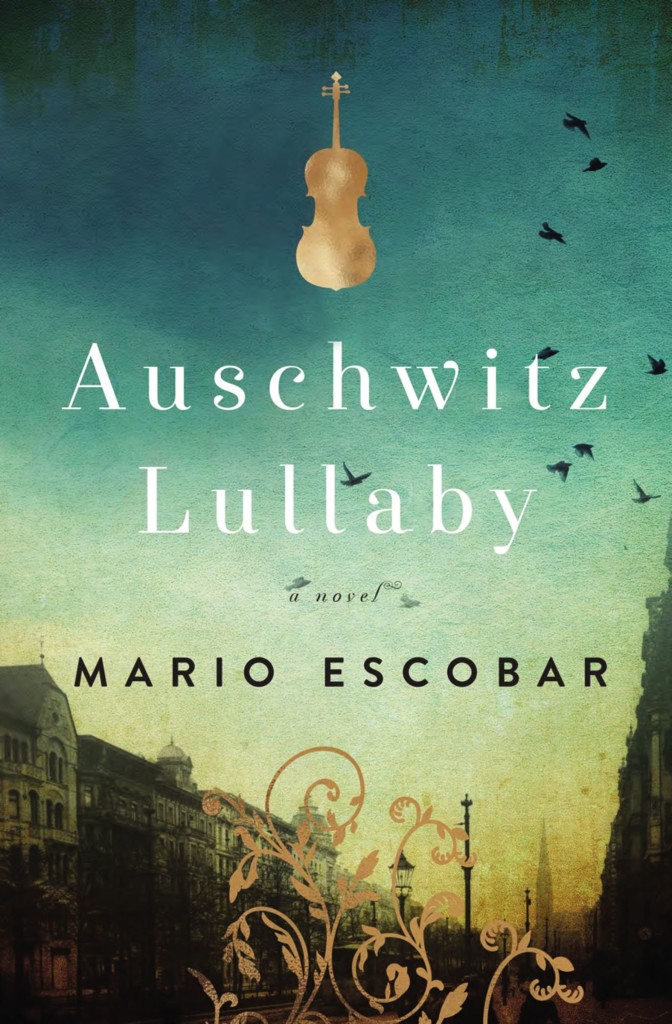 Auschwitz Lullaby by Mario Escobar
In 1943 Germany, Helene is just about to wake up her children to go to school when a group of policemen break into her house. The policemen want to haul away her gypsy husband and their five children. The police tell Helene that as a German she does not have to go with them, but she decides to share the fate of her family. After convincing her children that they are going off to a vacation place, so as to calm them, the entire family is deported to Auschwitz.
For being German, they are settled in the first barracks of the Gypsy Camp. The living conditions are extremely harsh, but at least she is with her five children. A few days after their arrival, Doctor Mengele comes to pay her a visit, having noticed on her entry card that she is a nurse. He proposes that she direct the camp's nursery. The facilities would be set up in Barrack 29 and Barrack 31, one of which would be the nursery for newborn infants and the other for children over six years old.
Helene, with the help of two Polish Jewish prisoners and four gypsy mothers, organizes the buildings. Though Mengele provides them with swings, Disney movies, school supplies, and food, the people are living in crowded conditions under extreme conditions. And less than 400 yards away, two gas chambers are exterminating thousands of people daily.
For sixteen months, Helene lives with this reality, desperately trying to find a way to save her children. Auschwitz Lullaby is a story of perseverance, of hope, and of strength in one of the most horrific times in history.
August 2018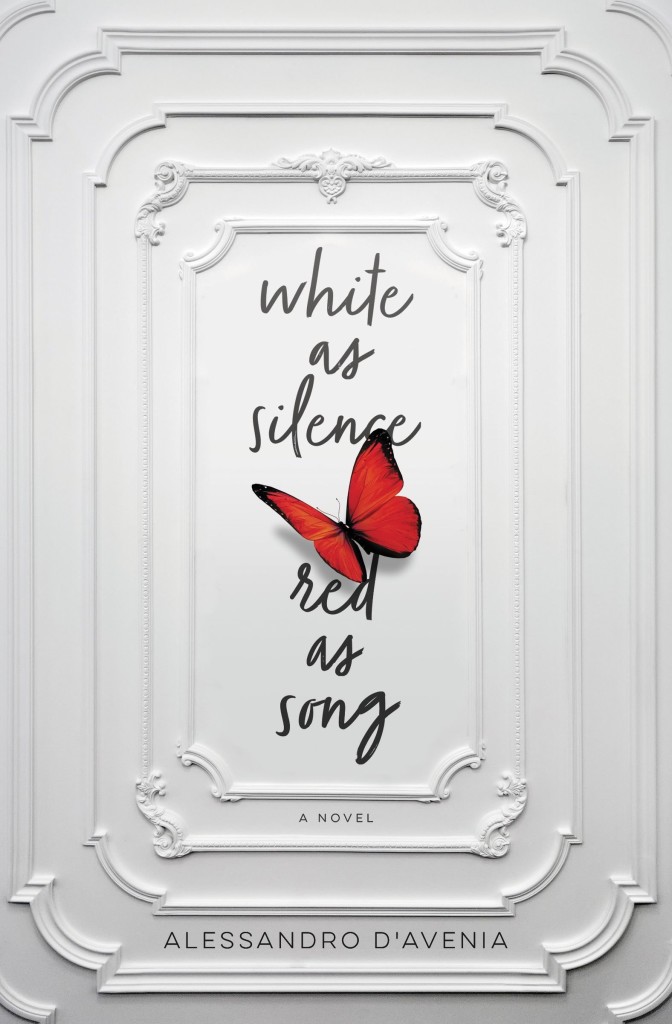 White as Silence, Red as Song by Alessandro D'Avenia 
International bestseller White as Milk, Red as Blood, has been called the Italian The Fault in Our Stars.
Leo is an ordinary sixteen-year-old: he loves hanging out with his friends, playing soccer, and zipping around on his motorbike. The time he has to spend at school is a drag, and his teachers are "a protected species that you hope will become extinct," so when a new history and philosophy teacher arrives, Leo greets him with his usual antipathy. But this young man turns out to be different. His eyes sparkle when he talks, and he encourages his students to live passionately, and follow their dreams.
Leo now feels like a lion, as his name suggests, but there is still one thing that terrifies him: the color white. White is absence; everything related to deprivation and loss in his life is white. Red, on the other hand, is the color of love, passion and blood; red is the color of Beatrice's hair. Leo's dream is a girl named Beatrice, the prettiest in school. Beatrice is irresistible – one look from her is enough to make Leo forget about everything else.
There is, however, a female presence much closer to Leo, which he finds harder to see because she's right under his nose: the ever-dependable and serene Silvia. When he discovers that Beatrice has leukemia and that her disease is related to the white that scares him so much, Leo is forced to search within himself, to bleed and to be reborn. In the process, he comes to understand that dreams must never die, and he finds the strength to believe in something bigger than himself.
White as Milk, Red as Blood is not only a coming-of-age story and the narrative of a school year, but it is also a bold novel that, through Leo's monologue – at times easy-going and full of verve, at times more intimate and anguished – depicts what happens when suffering and shock burst into the world of a teenager, and the world of adults is rendered speechless.
September 2018